Announcing the 2020 EIP Lifetime Acquisition Excellence Awardees
Each year during the Coalition's Fall events, we take time to recognize individuals and organizations across government and industry for their contributions to the procurement system during the Excellence in Partnership (EIP) Awards Dinner. The pandemic shifted this year's events to the virtual sphere, resulting in our two-day All Member Virtual Training Conference and the unfortunate cancellation of the EIP Dinner. While we missed seeing familiar faces and hearing remarks from our guest speakers during the dinner, we knew that the award presentations must go on. Despite changes to daily operations, the procurement community made the 2020 EIP Awards possible by nominating their peers for recognition.
This year, we would like to honor individuals and organizations in the contracting community who displayed exemplary leadership, innovation, and ability under unforeseen circumstances. We received nominations across four categories: Lifetime Acquisition Excellence, Acquisition Excellence, Excellence in Innovation, and Advocating for Veterans. The pandemic challenged us to be creative in the way we deliver the award announcements to our members. For this reason, over the coming weeks, awardees from each of these categories will be announced in the Friday Flash. We are kicking off the 2020 EIP Award presentations by announcing the recipients of the Lifetime Acquisition Excellence Award. This accolade is presented to individuals in the contracting community for demonstrating a life-long commitment to advancing "common sense in government procurement."
Congratulations to the recipients of the 2020 Lifetime Acquisition Excellence Award, Darlene Coen, NASA SEWP, and Joe Pastel, Leidos.
Darlene Coen, Deputy Program Manager, NASA SEWP
Darlene Coen has been involved in federal contracting and acquisitions for over 32 years. She has served as the Deputy Program Manager and Director of Strategy and Acquisition for the NASA Solutions for Enterprise-wide Procurement (SEWP). In her roles, she has overseen the execution and contractual oversight of SEWP V, launched teams to address agency and industry needs, led all NASA-internal and governmentwide activities, and helped secure the government supply chain by engineering and implementing the ISO 20243 SCRM authorized reseller standards into the NASA SEWP V contract and platform. Additionally, she created an innovative mechanism which allows agencies to build their own product and solutions storefront. Darlene helped to create the most comprehensive data sets related to federal information technology acquisition data in the government.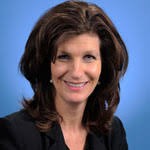 Darlene has been recognized by internal and external stakeholders for her tireless work in simplifying the federal buying process for Federal Information and Communication Technology and Audio-Visual solutions. She has played major roles in bringing together industry, Chief Information Officer (CIO) offices, and Chief Administrative Officer (CAO) offices. NASA SEWP just completed its most successful year in terms of federal spend and orders processed, and Darlene played a key role in that success.
Joe Pastel, Director Enterprise IDIQ Center, Leidos
Joe has been a major voice in the effort to bring common sense to government procurement, especially in the General Services Administration (GSA) arena. He has been a leader from the industry perspective for GSA's Multiple Award Schedules Program. Joe has been heavily involved in ensuring that G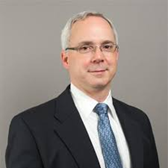 SA and industry partners are effectively working together. He has been instrumental in working with his industry peers on evolving topics including other direct costs (ODC) limitations, Schedules pricing policies and Consolidation efforts. He has worked to improve the marketing of GSA Schedules across the government and has encouraged GSA to keep their Federal buyers cognizant of the furtherance of the Schedules program.
Joe is well known in the contracting community and has a vast knowledge of government procurement. For years, he has been very active within the Coalition. Currently, he serves as Co-Chair of the Coalition's IT/Services Committee. His dedication and experience in bringing common sense to government procurement make him an outstanding recipient for the Lifetime Acquisition Excellence Award.
The Coalition would like to congratulate our two 2020 EIP Lifetime Acquisition Excellence awardees again. Remember to stay tuned for more EIP award announcements.
HHS Extends 
COVID-19 Public Health Emergency until April
The Department of Health and Human Services (HHS) Secretary, Alex Azar, has extended the COVID-19 public health emergency for the fourth time. The new extension will last until April 2021. The previous public health emergency declaration, which occurred in October, was scheduled to expire January 21. The original public health emergency declaration, which occurred on January 31, 2020, created a series of blanket waivers that suspended several federal oversight and reporting requirements. This extension expands the waivers until April 2021, as well. See the public health extension here. 
GSA Re-dedicates Fitness Center in Honor of "Lenny" Lowentritt
On Wednesday, the General Services Administration (GSA) celebrated a legacy of leadership firmly established by Lennard "Lenny" Lowentritt as they re-dedicated in his honor the renovated fitness center at 1800 F Street. Lenny spent his entire professional career in the Office of General Counsel after joining the agency in 1972, ultimately serving at GSA for more than 48 years. GSA noted this week, that as one of GSA's "longest-serving employees, Lenny holds a special place in our hearts as a colleague, counselor, and friend." The Coalition joins GSA in honoring the legacy of Mr. Lowentritt on behalf of his friends and colleagues in industry.
GSA Removes Drones from the Schedules
The General Services Administration announced that most drones will be removed from the Schedules program, because of the risk of non-compliance with the Trade Agreements Act and Section 889 of the 2019 National Defense Authorization Act (NDAA). Only drones approved by the Department of Defense Blue sUAS Program will remain on the Schedules. GSA also plans to refresh the Schedule solicitation to clarify that new drones, except those from Blue sUAS, cannot be added to contracts. 
GSA Developing
New
 Supply Chain 
R
isk Management Tool
The new small business Governmentwide Acquisition Contract (GWAC), Polaris, may require that contractors agree to supply chain risk management audits through a General Services Administration (GSA) program in development called the Vendor Risk Assessment Program (VRAP). In the draft Request For Proposal (RFP), GSA includes language describing VRAP. VRAP will be used to identify, assess and monitor supply chain risks of vendors. The government may use any information from public unclassified, classified, or any other source for their analysis. The draft RFP states that contractors agree to potential audit and when supply chain risks are identified and corrective action is necessary, then mutually agreeable corrective actions will be suggested. If a vendor fails to resolve the identified risks then the government may take action to include contract termination. 
Changes 
to
 beta.SAM.gov
The General Services Administration (GSA) announced recent and upcoming changes to beta.SAM.gov.  The recent changes have already been implemented on beta.SAM.gov. Some of the recent changes are: 
The addition of a "Renew Account" link that appears for accounts that are within 60 days of the renewal deadline. 

There are new All Agency Memoranda on the

 

wage determinations alert

 

page.

 

The 2020 Catalog of Federal Domestic Assistance is currently available for download on beta.SAM.gov. 
To see a full list of changes made in the latest update of beta.SAM.gov, go to the release notes. Some of the upcoming changes, which are expected to be released in mid-January, to beta.Sam.gov are: 
Updates to the OpenGSA documentation for the entity management and exclusions APIs 

Corrections to several discrepancies in the CSV output for the V1 entity management API  

An update to the V1 and V2 exclusions API that limits the email Id parameter to only allow the email address associated with the requesting API key—in other words, users can't use the parameter to send data to someone else 

Show controlled document requests from deactivated accounts as "cancelled" for opportunities administrators 

Clean up unreadable help text in the send now window of contract data reports in the Data Bank 
Defense Secretary Likely to be Confirmed After Inauguration
According to Politico, President-elect Joe Biden's nomination for Secretary of Defense, retired General Lloyd Austin, likely will not be confirmed on day one of the Biden Administration. The Senate Armed Services Committee is holding a confirmation hearing on January 19, just one day before the Inauguration. Additionally, both the House and Senate must pass a waiver to exempt Austin of a law requiring a seven-year period between military service and becoming Defense Secretary. The House is scheduled to be out of session next week and most likely will not hold a hearing with Austin about the waiver until after Inauguration Day. 
GSA 
Announces
 Polaris 
GWAC Draft RFP
On January 11, Keith Nakasone, Deputy Assistant Commissioner, Office of IT Category, posted a blog on the General Service Administration (GSA) Polaris contract vehicle. On December 31, GSA released the Draft Request for Proposal (RFP) for Polaris, GSA's next generation small business GWAC. Polaris will build on the successes of the now-expired Alliant Small Business GWAC by giving additional opportunities for small businesses, including HUBZone and woman-owned small business (WOSB) firms. As indicated in the Polaris Draft RFP, GSA is considering socioeconomic pools to include WOSBs to maximize competition within the Information Technology Category. GSA is encouraging WOSBs to respond to the draft RFP to help ensure that: 
there is a sufficient pool of WOSBs that are SBA certified 

to meet the annual federal goal of 5 percent of all federal contract dollars spent being awarded to WOSBs 

to help increase competition in the IT emerging technologies and innovations space.

 
In Fiscal Year 2020, the government invested approximately $87 billion to IT with about $47 billion allocated to IT services. Agencies awarded $15.6 billion in IT services to small businesses, with more than $5 billion awarded through IT Category contracts. GSA is encouraging WOSBs to work with the Small Business Administration (SBA) to ensure that the right certifications are in place. The blog provides the following information: 
Before firms can compete for WOSB Federal Contracting Program set-aside (including Polaris) contracts, they must apply for certification through the new process at https://beta.certify.sba.gov/ 

For more information about the new application process, please review the following

 

fact sheet

.

 

Additionally, beta.Certify Knowledge Base is a valuable resource for firms to get started learning about this new platform with how-to videos, user guides. 
To stay up to date on Polaris, follow the Small Business GWAC Community of Interest page. To get updates for GSA's blog, click here. 
Join the Coalition's "Green Committee"
The Coalition is reestablishing the "Green Committee" in anticipation of an increased focus on environmental issues and the potential development of new green requirements in the next Administration.  The purpose of the Green Committee is to inform members about green compliance requirements and to provide input to the Government, as appropriate, as new procurement related policies are developed.  We will also endeavor to promote corporate environmental best practices with the Federal Government.  All Coalition members are welcome to join the Green Committee to receive notices about future meetings and updates on environmental developments. The Coalition is also seeking members to serve as co-chairs for the Committee. To join the committee or volunteer to serve as a chair, contact Aubrey Woolley at awoolley@thecgp.org.
AFCEA Bethesda's 2021 Monthly Breakfast Webinar Series and Health IT March Forward
The Coalition is proud to sponsor AFCEA Bethesda's 2021 Monthly Breakfast Webinar Series and Health IT March Forward. The Breakfast Series will begin on Tuesday, January 26 at 8 AM EST. This month's webinar, "Speed and Security Scale", will explore how agencies can apply rapid innovation to cybersecurity while maintaining high degrees of security and compliance. Coalition members who are interested in attending can register here.
The Health IT March Forward, a series of month-long agency focused virtual events, will be held every Tuesday in March. The series will kick off at 9 AM EST on March 2 and will focus on today's digital health IT innovations. More details to follow.
Pharmaceutical Subcommittee Mtg, Feb 2
Join the Pharmaceutical Subcommittee for our first meeting of the new year on Tuesday, February 2 at 1:30 pm EST.  The Pharmaceutical Subcommittee co-chairs will present our policy focus areas and activities planned for 2021 covering the VA, DHA as well as outreach to additional agencies.  To attend the virtual meeting, please RSVP to Michael Hanafin at mhanafin@thecgp.org. If you have any questions about the Pharmaceutical Subcommittee, contact Aubrey Woolley at awoolley@thecgp.org.    
DoD Removes Diversity Training Modifications from Contracts 
According to Federal Computer Week, the Department of Defense (DoD) is no longer enforcing parts of the Executive Order on Combating Race and Sex Stereotyping pertaining to diversity and inclusion workforce training. Late last month, a U.S. District Judge blocked the implementation of parts of the order that apply to federal contractors and grant recipients.  
John Tenaglia, Principal Director of Defense Pricing and Contracting, issued a class deviation memo that revives and overrules a previous memo that put the order's policies into place for defense contractors. The memo negates changes that were made to contracts across DoD to establish the policies. Under the executive order, contractors faced the threat of suspension or cancellation of contracts, as well as the possibility of rendering organizations as ineligible for future contracts. The new memo removes this threat for noncompliance, and instructs officials not to include the clause of enforcing the order in new contracts and to remove it from existing contracts. According to a report released in December by the DoD Inspector General, the Department had not been fully compliant with executive order's provisions about contracting. 
DoD Establishes Special Access Program
According to Federal News Network, the Department of Defense (DoD) is establishing a permanent program that will let certain trusted companies have access to critical military information to help build needed systems. The program, known as the Special Access Program Corporate Portfolio Program, was developed over the past several years. A December memo signed by Ellen Lord, Under Secretary of Defense for Acquisition and Sustainment, stated that "DoD must strengthen its engagement with the defense industrial base in order to respond to the national security challenges facing the United States in a more responsive and cost efficient manner."  
The program will integrate DoD and corporate interests for the purpose of increasing technology development and cost efficiency. DoD hopes that the program will help the industrial base gain more insight into what DoD needs for the purposes of independent research. The program will also provide private sector professionals with accesses that will help them protect information more effectively. Participants of the program will have to meet specific requirements to be eligible, such as being on contract with DoD for 15 or more special access programs. 
Reminder for GSA Schedule Contractors
On Thursday, GSA published the following announcement to Schedule contractors about the MAS catalog migration and overall catalog compliance. 
REMINDER: To be in full compliance with the MAS Consolidation Mass Mod A812, all contractors must complete these two important steps by March 31, 2021: 
Update their catalog in GSA Advantage.
Update their Price List (Text File).
In order to avoid removal of your catalog from GSA Advantage, your SIP or EDI catalog MUST be updated to the consolidated MAS SINs prior to March 31, 2021. Please take the steps outlined in the SIP/EDI Catalog Update Guide to ensure your catalog status or access to eTools is not disrupted. 
Please remember that all catalog submissions must be approved by your CO, so plan accordingly and don't delay. 
In addition, all Schedule holders must also update their Price List (Text File) using the MAS Consolidation Price List Guide to organize their contract offerings under the new SIN structure. Ensuring this information is up to date is a contract requirement.   
Post award and throughout the life of your MAS contract, you must remain compliant with MAS catalog requirements. Below are a few reminders of required components that you must follow to keep your catalog in compliance. 
Keep your files up to date!When uploading your final GSAAdvantage!® price lists in the Schedules Input Program (SIP), use the SIP "change" button to upload only the items being added, deleted, or updated. It is more efficient and provides a significantly lower risk of inadvertently damaging your established GSA Advantage!® portfolio and/or file.  
Provide photos for products.The number one customer complaint about GSA Advantage! is the lack of pictures. Please make sure all photos and graphics added to your catalog accurately represent the products that you're offering. Don't use your company logos or photo of a different product or model; this does not help customers understand what you'reactually selling.  
Report order statusfor orders placed through GSA Advantage. Using thePO Portal,  EDI, or cXML, please make sure to report order status so buyers have up to date information on when to expect their items. 
For more information related to reporting order status via PO portal, please review the PO Portal Help Document. Additional EDI information can be found in the Advantage! EDI Docs link located on the Vendor Support Center page. cXML information can be downloaded from the Vendor Support Center using the cXML Advantage Package link. 
For more information about MAS contract and catalog requirements, please visit the MAS Contract Requirements page on GSA.gov. 
Have Questions? 
The MAS PMO hosts monthly office hours for GSA's industry partners. These webinars cover different topics each month and are your chance to ask MAS experts anything! Register here for the next session on Jan. 21 at 2:00 PM ET, featuring information on Marketing Your MAS Contract. 
Past session recordings are posted on GSA's YouTube channel for your reference.
Aren't sure if your file is already updated or having technical difficulties updating your catalog? 
Please contact the Vendor Support Center Help Desk at vendor.support@gsa.gov or call 877-495-4849. 
GSA appreciates your attention to these matters and continued partnership. 
OMB Memo on Contract Type Decisions
The Office of Management and Budget (OMB) issued Memorandum M-21-11 "Increasing Attention on Federal Contract Type Decisions," which requires agencies to strengthen their attention to the consideration of contract type and risk. The memo notes cost-type contracts should support research, early development, and development in a non-commercial, non-competitive environment, and the use of cost-type contracts for other situations should receive greater management attention. 
OMB is making three recommendations for agencies to reduce the risk of selecting an inappropriate contract type: 
Document contract type rationales in business cases, as required by OMB Circular A-11 and explain why other contract types are not suitable 

Review and clarify agency policies to support reduction of risk for selecting contract type. Agencies should also consider greater utilization of hybrid contracts using two or more contract types 

Support exploration tools to assist in making contract type decisions and better leverage data 
Proposed Rule on the Effective Use of Reverse Auctions
The FAR Council released a proposed rule on December 7, 2020 to amend the FAR to add a new subpart on the Use of Reverse Auctions. The proposed rule implements an OFPP memo on Effective Use of Reverse Auctions (June 1, 2015) and addresses some of the concerns raised in two GAO reports (in 2013 and 2018) on the same subject. According to the proposed rule, the new FAR subpart 17.8, Reverse Auctions would: 
Provide Governmentwide policy on when the use of reverse auctions may be appropriate, conducting reverse auctions, and utilizing reverse auction service providers, including the evaluation of fees; 

Identify when reverse auctions shall not be used; 

Require contracting officers to evaluate and document that the use of a reverse auction service provider is cost effective; 

Require agency acquisitions for reverse auction services to be competed amongst commercial reverse auction service providers, and for the resulting contract or agreement to be sufficiently documented and made available to agency contracting officers for future reference and verification needs; 

Clarify requirements for contracting officers when conducting a reverse auction or utilizing the services of a reverse auction service provider; 

Require the contracting officer's contact information to be available to offerors; and 

Provide guidance for situations in which only one offer is received in response to a reverse auction: 
Comments are due Feb 5, 2021.  Please send any comments or questions that you would like included in the Coalition's comments to Aubrey Woolley at awoolley@thecgp.org by January 22, 2021.