Spotlight on the Coalition Endowed Scholarship Fund Recipient
A valued effort that our members support is The Coalition for Government Procurement Endowed Scholarship Fund at The George Washington University. This scholarship fund provides financial support to exemplary veterans concentrating their studies in the field of U.S. Government Procurement while pursing a law or master's degree at The George Washington University. Over the years, our members have generously donated to support this fund.
The Coalition would like to recognize this year's recipient of the scholarship, Connor Smith. Connor is a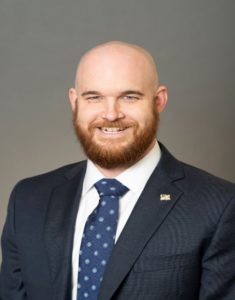 third-year law student at The George Washington University completing his Government Procurement Concentration. In 2012, Conner graduated from Clark University before enlisting in the Army, where he served for five years. During his time with the Army, Connor served as a Cryptological Linguist, responsible for identifying foreign communications. When he first arrived at George Washington's Law School, he particularly took a liking to his Introduction to Government Procurement course, finding this area of law to be both engaging and interesting. While studying, Connor has had the opportunity to participate in George Washington's Contracts Moot Court, complete the Government Contracts Negotiations course, and spend a summer researching the Other Transactions Authority. Connor has been the recipient of many accolades, including (but not limited to) the Army Commendation Medal, the Army Achievement Medal, the Army Good Conduct Medal, the Outstanding Volunteer Service Medal, and the National Defense Service Medal.
One of the d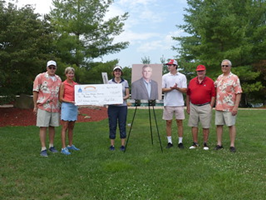 riving forces of the Coalition for Government Procurement Endowed Scholarship Fund is the Joseph P. Caggiano Memorial Golf Tournament. For seven years, the Coalition has had the privilege of hosting this golf tournament which honors the life of our beloved friend and colleague, Joe Caggiano. Due to the ongoing support from our sponsors and participants, we have proudly raised over $135,000 for the scholarship fund. Unfortunately, we were not able to host the golf tournament in 2020 due to the pandemic. However, the Coalition is hopeful that we will be able to gather safely again for the 8th Annual Joseph Caggiano Memorial Golf Tournament in August 2021.
The Coalition congratulates Connor Smith again on his achievement and we look forward to a promising future for him advancing the mission of "common-sense in Government Procurement."
Biden Pushes Cybersecurity and IT Modernization
President Biden plans to make IT modernization and cybersecurity top priorities in the early days of his administration, reports FedScoop. Biden wants to allocate $9 billion to the Technology Modernization Fund (TMF) to support the launch of integral shared IT and cybersecurity across government. Currently TMF recipients must pay the "borrowed" funds back within five years, but Biden would like to change that to make it more fitting for innovations. Biden also wants to budget $200 million to enhance the hiring of cybersecurity experts, $300 million to support the General Services Administration (GSA) Technology Transformation Services (TTS), and $690 to aid the Cybersecurity and Infrastructure Security Agency (CISA) in the pilot of shared security and cloud computing services and strengthen cybersecurity among federal civilian networks. 
Executive Action Seeks to Coordinate PPE and Vaccine Distribution
On January 20, the Biden Administration released an Executive Order (EO) outlining the management and organization of the Federal response to COVID-19. The EO establishes a COVID-19 Response Coordinator in the White House that reports directly to the President and advises and assists Federal agencies in the pandemic response. The COVID-19 Response Coordinator is responsible for, among other things, "coordinating the Federal Government's efforts to produce, supply, and distribute personal protective equipment, vaccines, tests, and other supplies for the Nation's COVID-19 response including through the use of the Defense Production Act." The position may also coordinate any interagency processes necessary for the response.
The EO also requires that the Assistant to the President for National Security Affairs (APNSA), in coordination with relevant agencies, recommends actions concerning emerging domestic and global biological risks and national biopreparedness policies. The recommendations are to address the readiness of the supply chain, the development of a framework for pandemic readiness, the distribution and development of medical countermeasures, public health data modernization and the development of a framework for coordination between the Federal government and State and local authorities.
The White House also published a COVID-19 plan that addresses the need for a reliable supply of personal protective equipment. The plan proposes to "fully use the Defense Production Act to ramp up production of masks, face shields, and other PPE so that the national supply of personal protective equipment exceeds demand and our stores and stockpiles are fully replenished." It also addresses domestic supply by prioritizing immediately building "toward a future, flexible American-sourced and manufactured capability to ensure we are not dependent on other countries in a crisis."
GSA Senior Leadership Announced
On January 20, Federal Computer Week reported on the Biden Administration's senior leadership picks for the General Services Administration (GSA). Katy Kale was appointed to the post of Deputy Administrator, and will serve as the acting head of GSA until an Administrator is appointed and confirmed by the Senate. Kale led the Biden Administration's GSA transition team, and formerly served as GSA's Chief of Staff during the Obama Administration. Sonny Hashmi has been selected to serve as Commissioner of the Federal Acquisition Service (FAS). Under the Obama Administration, he served as GSA's Chief Information Officer (CIO) and Deputy CIO. Dave Zvenyach has been appointed to serve as Director of Technology Transformation Services within FAS. He is also a former official under the Obama Administration, where he worked as FAS Assistant Commissioner and Executive Director of 18F. Brett Prather has been selected to serve as Chief of Staff for GSA. He previously held the roles of Associate Administrator for the Office of Strategic Communication and Deputy Associate Administrator for Policy in the Office of Congressional and Intergovernmental Affairs. 
Incoming Leadership at the VA
The Biden Administration announced several people who will serve in acting positions in the Department of Veterans Affairs (VA) until Biden's appointees are confirmed and sworn in. Dat Tran, the Principal Deputy Assistant Secretary for the VA's Office of Enterprise Integration, will serve as Acting VA Secretary and will replace Secretary Robert Wilkie immediately.  Denis McDonough has received President Biden's nomination for Secretary of Veterans Affairs and is awaiting Senate confirmation. 
The Biden administration has also named: 
Carolyn Clancy as Acting Deputy Secretary 

Phillip Christy  as Acting Principal Executive Director for Acquisition, Logistics and Construction 

Richard Hipolit as Acting General Counsel  

Dominic Cussatt as Acting Chief Information Officer

John Medve as Acting Assistant Secretary for Enterprise Integration 

Ron Walters as Acting Under Secretary for Memorial Affairs 

Glenn Johnson as Acting Assistant for Congressional and Legislative Affairs 

Hansel Corderio as Head of the Office of Accountability and Whistleblower Protection 
There are four VA executives who will keep their roles: Richard Stone, Acting Under Secretary for Health; Jon Rychalski, Chief Financial Officer; Cheryl Mason, Chairwoman of the Board of Veterans' Appeals; and Michael Missal, VA Inspector General.   
New Administration Establishes Regulatory Freeze
The Biden Administration has issued a regulatory freeze, which prevents agencies from issuing new rules until review by a department or agency head. The regulatory freeze also applies to regulations that are currently out for public comments and recommends that agencies extend effective dates by 60 days to allow for review. The Office of Management and Budget (OMB) will lead the review of existing regulations.  
President Biden also signed an Executive Order which repeals two Executive Orders from 2017 aimed at regulatory reform. Executive Order (EO) 13771 "Reducing Regulation and Controlling Regulatory Costs" and EO 13777 "Enforcing the Regulatory Reform Agenda." These repealed EO's had required agencies to monitor and limit regulatory costs and required the repeal of two regulations for each new regulation issued by the Government.   
Finally, President Biden signed another Executive Order which directs OMB to develop a set of recommendations for modernizing and reforming the regulatory review process, as well as the Office of Information and Regulatory Affairs (OIRA).  
DoD Awards Contract for Domestic Critical Medicines
Last week, the Department of Defense (DoD)  awarded a contract to develop domestic production capabilities for pharmaceuticals. The contract focuses on the production of three active pharmaceuticals ingredients (API) and their final dosage form medicines. The contract is part of the Government's effort to "onshore" the production of critical medicines.  According to the Defense Department, the award focuses on three critical APIs and their final dosage forms that are used to treat critically ill COVID-19 patients.  The award was the result of the DoD's Defense Assisted Acquisition (DA2) Cell that is a partnership with the Department of Health and Human Services and was funded through the CARES Act. 
FAS Commissioner Dunne Reflects on
Schedule
s Success
Last week, Federal Computer Week interviewed outgoing Commissioner of the Federal Acquisition Service (FAS), Julie Dunne, on the successes of the FAS over the past year.   
According to Commissioner Dunne, the Multiple Award Schedule (MAS) consolidation and progress on GSA's Federal Market Strategy were two key accomplishments.  She reported increased GSA Schedule sales in FY2020, even during the changes caused by the pandemic. Dunne reported that sales increased to $36 billion in fiscal year 2020 from $32 billion in fiscal year 2019. Dunne also spoke to the efficiencies achieved through the Schedules consolidation which allows agencies to find and access vendors more easily, according to Dunne. With GSA transferring under the new administration, Dunne believes that FAS should continue its catalog management efforts, such as the Verified Products Portal (VPP) and the Common Catalog Platform (CCP). 
DoD Leadership on CMMC Next Steps
According to Federal Computer Week, it is possible that Cybersecurity Maturity Model Certification (CMMC) and industrial capital strategy will continue in the Department of Defense (DoD) during the Biden Administration. During a January 13 press conference, DoD Acquisition Chief Ellen Lord said that she hopes to leave behind a robust framework and data driven processes to her successors.  According to Lord, the Biden Administration is likely to face adversarial investments, defined as nefarious foreign investment in U.S. companies or its allies, and cybersecurity weaknesses in the industrial base.  
She noted that China had announced more than $14 billion in investments, mergers, and acquisitions from January to April 2020. Lord pushed her organization's work on adversarial capital, adding that "we need to collectively work to bring all relevant resources together at the same time." Katie Arrington, Chief Information Security Officer for Defense Acquisition, said that the early days of the COVID-19 pandemic caused many defense companies to act out of survival and desperation, leading them to take loans when they were not certain of their origins.  
Arrington, DoD's CMMC program lead, is expected to remain with the agency in the Biden Administration. This could indicate the continuation of the program. Lord discussed how DoD has evolved in cybersecurity and cyber warfare during her time with the Department. DoD has developed a framework and implementation schedule over five years for CMMC. According to Lord, CMMC gives the defense industrial base "the tools to ensure they are secure." 
Legal Corner: Economic Aid Act Provides Second Draw PPP Loans
Authors: Gregory Bauer, David Cole, David Matuszewski, Tim Ryan, David Surbeck, Daniel Sylvester, Holland & Knight
The Economic Aid to Hard-Hit Small Businesses, Nonprofits and Venues Act (Economic Aid Act), which was included in the Consolidated Appropriations Act, 2021, was signed into law on Dec. 27, 2020. The U.S. Small Business Administration (SBA) published a new Interim Final Rule (IFR) on Jan. 6, 2021, relating to the Paycheck Protection Program (PPP) created by the Coronavirus Aid, Relief, and Economic Security Act (CARES Act), as revised by the Economic Aid Act, in particular to implement Section 311 of the Economic Aid Act. Section 311 adds a second temporary program to the SBA's 7(a) Loan Program – Paycheck Protection Program Second Draw Loans – allowing certain existing PPP borrowers to make a second borrowing under the PPP. The SBA's authority to guaranty second draw loans expires on March 31, 2021.
The stated intent of Second Draw PPP Loans is "to provide expeditious relief to America's small businesses," just as it was for the original PPP and any first-time loans to be made under PPP during the new draw window (collectively, First Draw PPP Loans). Generally speaking, Second Draw PPP Loans are also guaranteed 100 percent by the SBA under the same terms and conditions as First Draw PPP Loans, and are also generally speaking subject to the Consolidated First Draw PPP IFR issued concurrently with the IFR discussed herein and summarized in a previous Holland & Knight alert. (See "PPP and the Economic Aid Act," Jan. 12, 2021.). 
In reviewing the criteria below, please note that this Holland & Knight alert only addresses the key aspects of the Second Draw PPP Loans and that you should also refer to other previous alerts published by Holland & Knight (see Previous PPP Alerts below) to understand the full PPP program and the other rules that remain in effect for the PPP program in addition to those discussed herein.
Program Generally
Second Draw PPP Loans are generally subject to the same terms, conditions and requirements as First Draw PPP Loans, including but not limited to:
100 percent guaranteed by the SBA

no collateral

no personal guarantees

1 percent interest rate (calculated on a noncompounding, nonadjustable basis).

maturity of five years

loans to be processed under delegated authority to lenders, and such lenders will be permitted to rely on certifications of the borrower to determine the borrower's eligibility and use of loan proceeds
Certain Eligibility Requirements
In general terms, the eligibility requirements for Second Draw PPP Loans are narrower than those applicable to First Draw PPP Loans. Second Draw PPP Loans are only available to borrowers with 300 or fewer employees and that have experienced a revenue reduction in 2020 as compared to 2019 in certain specified periods. In addition, Second Draw PPP Loans can only be extended to borrowers that have used, or will use, the full amount of any First Draw PPP Loan prior to the expected disbursement date of the Second Draw PPP Loan (including any increase to a First Draw PPP Loan as permitted by the Economic Aid Act).
Second Draw PPP Loans are only available to borrowers that have experienced revenue reductions of 25 percent or greater in one quarter in 2020 as compared to the corresponding quarter in 2019. The IFR implements this rule by providing that if a borrower was in operation all four quarters of 2019, it may submit its annual tax returns substantiating the decline in annual receipts of 25 percent or more. This provides an identifiable method of ascertaining the required decline because if the annual receipts declined 25 percent or more, then necessarily quarterly receipts also declined 25 percent or more in one or more quarters. Borrowers that do not meet the foregoing test may nevertheless qualify by demonstrating loss for an applicable quarterly period. Note that demonstration of lost revenue as required by the IFR is not a substitute for the necessity certification. Among other things, all borrowers of Second Draw PPP Loans will still be required to certify that "current economic uncertainty makes this loan request necessary to support the ongoing operations of the applicant."
The Economic Aid Act did not otherwise include a definition of gross receipts, and therefore the SBA will use the same concept of gross receipts as employed in its size regulations set forth in 13 C.F.R. 121.104. Note that 2020 gross receipts exclude any forgiveness amount, which notably is consistent with the rule that forgiven PPP loans do not constitute taxable income generally speaking. The IFR also helps to clarify the treatment of certain affiliates with respect to gross receipts. Other than with respect to divisions, generally speaking, if the borrower acquired or disposed of an affiliate, gross receipts would be included (or excluded, as the case may be) for the entire period.
It is also notable that the Economic Aid Act permits Second Draw PPP Loans for borrowers with North American Industry Classification System (NAICS) Code 72 with no more than 300 employees per location (including restaurants and hotels) so long as such business meets the revenue reduction requirements and otherwise satisfies the eligibility criteria. The same standard applies to certain news organizations pursuant to Section 317 of the Economic Aid Act.
The affiliation rules applicable to Second Draw PPP Loans are the same as for First Draw PPP Loans, which generally speaking provides that a business is considered together with its affiliates to determine eligibility, except as waived by the CARES Act. The same waivers apply to Second Draw PPP Loans, and includes a waiver again for certain news organizations.
Certain entities are not eligible for Second Draw PPP Loans. Quite simply any entity that was not eligible to receive a First Draw PPP Loan (whether or not it received a loan) is also not eligible for a Second Draw Loan (as determined in accordance with the Consolidated First Draw PPP IFR), ensuring that borrowers that somehow received PPP loans despite being ineligible are not eligible for this round. The Economic Aid Act also prohibits the following entities from being eligible for Second Draw PPP Loans:
a business concern or entity primarily engaged in political activities or lobbying activities, including any entity that is organized for research or for engaging in advocacy in areas such as public policy or political strategy or that describes itself as a think tank in any public documents

certain entities organized under the laws of the People's Republic of China or the Special Administrative Region of Hong Kong, or with other specified ties to the People's Republic of China or the Special Administrative Region of Hong Kong

any person required to submit a registration statement under Section 2 of the Foreign Agents Registration Act of 1938 (22 U.S.C. 612)

a person or entity that receives a grant for shuttered venue operators under Section 324 of the Economic Aid Act

entities in which the President, Vice President, head of an Executive Department, or a Member of Congress, or the spouse of such person owns, controls or holds at least 20 percent of any class of equity

a publicly traded company, defined as an issuer, the securities of which are listed on an exchange registered as a national securities exchange under Section 6 of the Securities Exchange Act of 1934 (15 U.S.C. 78f)

any person that has already received a Second Draw PPP Loan, and

an entity that has permanently closed
Although it is clear that the intent of the program is to support businesses still in operation as only such businesses can retain employees (the primary purpose of the PPP), the IFR makes equally clear that a borrower that has merely temporarily closed or suspended its business is eligible for a Second Draw PPP Loan.
Maximum Loan Amount
The Economic Aid Act generally provides that the maximum loan amount for a Second Draw PPP Loan is equal to the lesser of 1) 2.5 months of the borrower's average monthly payroll costs and 2) $2 million. The relevant time period for calculating a borrower's payroll costs for a Second Draw PPP Loan is either the 12-month period prior to when the loan is made or calendar year 2019 (subject to other methodologies for certain categories of borrowers). Additionally, borrowers may use calendar year 2020 rather than the 12 months preceding the date the loan is made for simplicity. Importantly however, in addition to affiliation relief, business that have an NAICS Code 72 may apply for a Second Draw PPP Loan in an amount equal to 3.5 months of payroll costs in lieu of 2.5 months – the $2 million cap still applies, however. Additionally, a corporate group is limited to Second Draw PPP Loans in an aggregate amount not to exceed $4 million (whereas corporate groups are similarly limited to $20 million of First Draw PPP Loans).
Unresolved Borrowers
If a borrower's First Draw PPP Loan is under review or audit by SBA or the SBA has information in its possession indicating that a certain borrower may have been ineligible for some or all of such borrower's First Draw PPP Loan (i.e., an unresolved borrower), the SBA will notify the lender and will not issue its guaranty or an SBA loan number until whatever issue is giving rise to the unresolved borrower status is first resolved. However, the SBA stated that it will resolve issues related to unresolved borrowers "expeditiously." Importantly, these procedures are not intended to disqualify an eligible unresolved borrower from receiving a Second Draw PPP Loan – many "flags" that prompted the review may be resolved in the borrower's favor, per the SBA's IFR. Further, the SBA has stated that there will be a set aside of available appropriations to fund Second Draw PPP Loans for unresolved borrowers if, and when, they are approved.
For more information or questions on the SBA's IFR related to Second Draw PPP Loans, contact the authors.
Previous PPP Alerts
For previous Holland & Knight alerts on the SBA's PPP, please see below:
Biden Signs "Sustainable Public Health Supply Chain" Executive Order
On January 21, the President signed an Executive Order (EO) to secure the supplies needed for the Federal government (and State, local, Tribal and territorial authorities) to respond to the COVID-19 national pandemic.  In short, the EO requires that:
The Secretaries of Defense, Health and Human Services, and Homeland Security take immediate inventory of the critical materials, treatments, and supplies (including personal protective equipment (PPE)) needed to combat COVID-19

Where shortages exist, all legal authorities available, including the Defense Production Act, should be used to fill these shortages through additional stockpiles, improving distribution systems, building market capacity or expanding the industrial base

The status of the Strategic National Stockpile be provided to the President

The Secretaries of the Defense, HHS, State, Homeland Security (and other agencies) provide:

An inventory of pandemic response supplies

An analysis of their agency's capacity to produce, provide and distribute pandemic response supplies

An assessment of their agency's procurement of such supplies and their availability on the open market

An assessment of any gaps and recommendations to address them

Depending on the above agencies' inventory assessments, the COVID-19 Response Coordinator is to recommend to the President whether additional use of the Defense Production Act would be useful
The EO also addresses the pricing of pandemic response supplies by requiring the Secretaries of Defense, HHS, and Homeland Security to make recommendations for how to address the pricing of pandemic supplies, "including whether and how to direct the use of reasonable pricing clauses in Federal contracts."  It also asks these agencies to assess "whether to use the GSA Schedules to facilitate State, local, Tribal, and territorial government buyers… in purchasing pandemic response supplies using Federal Supply Schedules."
Finally, the order requires a strategy be established to design, build and sustain a long-term capability for the U.S. to manufacture supplies for future pandemics and biological threats including an analysis of the roles of the Strategic National Stockpile and other Federal and military stockpiles.  Certain Tribal governments, Indian Health Service healthcare providers, Tribal health authorities and others are also to be given access to the National Stockpile. 
The Coalition will continue to follow policy developments from the current Administration and update members as new information becomes available.  To access the full EO, click here.
NDAA Provisions Federal Contractors Need to Know
H.R. 6395, National Defense Authorization Act for Fiscal Year 2021
https://www.congress.gov/bill/116th-congress/house-bill/6395/text/enr
The National Defense Authorization Act (NDAA) Fiscal Year 2021 became law by veto override on January 1, 2021. The NDAA has many provisions that will affect Coalition members. The Coalition has included below provisions that we think our members may find important.
Sec. 214 – Updates to Defense Quantum Information Science and Technology Research and Development Program
Section 214 amends Section 234 of NDAA FY19 to add that the Secretary of each military department mush create a list of technical problems that are likely solvable by quantum computers within the next one to three years. They must also establish programs and enter into agreements with appropriate medium and small businesses to with provide solutions to the technical problems using quantum computing capabilities.
Sec. 276 – Microelectronics and National Security
Section 276 amends existing law regarding the development of a strategy to ensure that the Department of Defense has assured access to trusted microelectronics by an assessment of the supply chain and the feasibility of developing a national laboratory exclusively focused on microelectronics, and the development of public-private partnerships to execute the strategy.
Sec. 713 – Inclusion of Drugs, Biological Products, and Critical Medical Supplies in National Security Strategy for National Technology and Industrial Base
Section 713 amends 10 U.S.C §2501(a) by adding the assessment of drugs, biological products, vaccines, and critical medical supplies to ensure combat readiness.
Sec. 804 – Implementation of Modular Open Systems Approaches
Section 804 amends 10 USC §2446a with the addition of the requirement modular open systems use to all defense acquisition programs, not only the major programs. Section 804 changes 10 USC §2320 to give Government entities access to modular system interfaces developed in whole or in part at private expense.
Sec. 806 – Definition of Material Weakness for Contractor Business Systems
Section 806 amends Section 893 of NDAA FY11 by removing "significant deficiencies" and replacing it with "material weaknesses". "Significant deficiency" is replaced by "material weakness". The term "material weakness" is "a deficiency or combination of deficiencies in the internal control over information in contractor business systems, such that there is a reasonable possibility that a material misstatement of such information will not be prevented, or detected and corrected, on a timely basis."
Sec. 812 – Inclusion of Software in Government Performance of Acquisition Functions
Section 812 amends 10 USC §1706(a) by adding "(14) Program lead software."
Sec. 814 – Cost or Pricing Data Reporting Requirements for Department of Defense Contracts
Section 814 amends 10 USC §2306(a) by adding a standard $2 million threshold for application of the requirements for certified cost or pricing data submission for prime contracts entered into on or after July 1, 2018 and all subcontracts made or modified on or after July 1, 2018. Section 814 requires DoD to provide an impact analysis to Congress, including any benefits to the Federal Government of the amendments made in this section.
Sec. 815 – Prompt Payment of Contractors
Section 815 amends 10 USC §2307(a)(2) by removing the ability for contractors to agree in the contract to a later payment date and requiring accelerated payments within 15 days of a suitable invoice for the payment due 
Sec. 816 – Documentation Pertaining to Commercial Item Determinations
Section 816 amends 10 USC §2380 by allowing contract officers to ask for support from DCMA to decide whether a product or service is a commercial product or commercial service. The contracting officer can also consider the views of appropriate public and private sector entities when deciding whether a particular product or service is a commercial product or commercial service. 816 requires that within 30 days of contract award, the contract officer must document determination in a written memorandum.
Sec. 819 – Modifications to Mitigating Risks Related to Foreign Ownership, Control, or Influence of Department of Defense Contractors and Subcontractors
Section 819 amends Section 847 of NDAA FY20 by requiring that DoD occasionally assess contractor compliance with FOCI disclosure requirements and create procedures and develop training for addressing changes in ownership. All policies and trainings must be implemented by July 1, 2021.
Sec. 833 – Listing of Other Transaction Authority Consortia
Section 833 requires DoD to create a list of Other Transaction Authority (OTA) consortia, which will be used to publicize OT contracting opportunities.
Sec. 834 – Pilot Program to Explore the use of Consumption-Based Solutions
Section 834 DoD pilot program of at least one and not more than three initiatives that are well-suited to explore consumption-based solutions.
"Consumption-based solution" means any combination of software, hardware or equipment, and labor or services that provides a seamless capability that is metered and billed based on actual usage and predetermined pricing per resource unit, and includes the ability to rapidly scale capacity up or down
The duration of a contract or other agreement Entered into under this section may not exceed three years.
Sec. 835 – Balancing Security and Innovation in Software Development and Acquisition
Section 835 requires DoD to develop requirements for software security criteria that will be included in solicitations for commercial and developmental solutions and evaluate bids. Section 835 also requires DoD to create procedures for the security code review in coordination with cybersecurity acquisition policy.
Sec. 837 – Safeguarding Defense Sensitive United States Intellectual Property, Technology, and Other Data and Information
Section 837 requires DoD to identify policies and procedures to protect defense-sensitive US intellectual property, technology, and other data and information, which includes hardware and software, from acquisition from the Chinese government. 837 also requires that DoD creates and maintains a list of critical national security, which could require certain restrictions on current or former employees, contractors, or subcontractors (at any level) of DoD that contribute to any national security technology from working directly for companies under ownership, control, or influence of the Chinese government.
Sec. 841 – Additional Requirements Pertaining to Printed Circuit Boards
Section 841 amends 10 USC §2553c to add a restriction, which prevents DoD from acquiring a covered printed circuit board from a covered nation. The restriction starts January 1, 2023. 841 requires that DoD to assess the benefits and risks of the expanding the prohibition to include printed circuit boards in commercial products or services or in COTS product or services.
Sec. 848 – Supply of Strategic and Critical Materials for the Department of Defense
Section 848 requires DoD to acquire, in the maximum extent practicable, strategic, and critical materials required to meet the defense, industrial, and essential civilian needs in order of preference: (1) from sources located within the United States; (2) from sources located withing the national technology and industrial base; (3) from other sources as appropriate.
Sec. 861 – Initiatives to Support Small Businesses in the National Technology and Industrial Base
Section 861 requires DoD to establish several initiatives to help DoD better leverage small businesses to eliminate gaps and vulnerabilities in the national technology and industrial base that have been highlighted by the COVID-19 pandemic.
Sec. 862 – Transfer of Verification of Small Business Concerns Owned and Controlled by Veterans or Service-Disabled to the Small Business Administration
Section 862 removes the VA's separate certification program through the Center for Verification and Evaluation and requires all SDVOSBs and VOSBs to be certified through the SBA. 862 requires that the SBA's SBVOSB and VOSB certification program begins within 2 years of the Act.
Sec. 863 – Employment Size Standard Requirements for Small Business Concerns
Section 863 amends 15 USC §632(a)(2) (Small Business Act) to extend the measurement period for employee-based size standards from 12 months to 24 months.
Sec. 864 – Maximum Award Price for Sole Source Manufacturing Contracts
Section 864 amends the Small Business Act to increase the award price threshold for WOSBs and HUBZone sole-source manufacturing contracts to $7 million from $5 million and $6.5 million.
Sec. 866 – Small Businesses in Territories of the United States
Section 866 amends the Small Business Act to give assistance with accessing federal government contract opportunities to small businesses with main offices in the US territories of the U.S Virgin Islands, American Samoa, Guam, and the Northern Mariana Islands. For 4 years following the enactment, SBA will provide mentor-protégé relationships. The mentors will be selected based on positive past performance consideration for mentors that award subcontracts to protégés in these covered territories and the ability to count the cost incurred for providing training to such covered territory protégé to mentor's small business subcontracting plans.
Sec. 868 – Past Performance Ratings of Certain Small Business Concerns
Section 868 allows small business that have participated in a JV will be able to use the JV's pas performance when submitting an offer on a prime contract, no matter if the JV was with a large or small business.
Sec. 869 – Extension of Participation in 8(a) Program
Section 869 allows 8(a) certified firms that have been in the 8(a) program as of September 9, 2020 will be able to extend their participation in the 8(a) program for a year. This extension is to make up for the "lost year" for 8(a) firms who were affected by COVID-19 pandemic.
Sec. 883 – Prohibition on Awarding of Contracts to Contractors the Require Nondisclosure Agreements Relating to Waste, Fraud, or Abuse
Section 883 prohibits DoD from awarding contracts for the procurement of good or services to contractor unless the contractor represents that it: (1) that it doesn't require its employees to sign internal confidentiality agreements or statements that would prohibit or otherwise restrict employees from reporting waste, fraud, or abuse related to performance of a DoD contract to DoD and (2)it will inform its employees of the limitation on confidentiality agreements and other statements described in (1).
Sec. 885 – Disclosure of Beneficial Owners in Database for Federal Agency Contract and Grant Officers
Section 885 amends 41 USC §2313(d) by adding the disclosure requirement of beneficial ownership in a database maintained by GSA with information on contractors and grant recipients with a federal agency contract or grant more than $500,000.
Sec. 886 – Repeal of Pilot Program on Payment of Costs for Denied Government Accountability Office Bid Protest
Section 886 repeals Section 827 of NDAA FY18, which called for the DoD to rollout a pilot program to determine the effectiveness of requiring contractors with revenue more than $250 million to reimburse the DoD for costs incurred in defending against protests filed between October 1, 2019 and September 30, 2022.
Sec. 1260F – Assessment of National Cyber Strategy to Deter China from Engaging in Industrial Espionage and Cyber Theft
Section 1260F creates an assessment of the effectiveness of the National Cyber Strategy, which is meant to deter industrial espionage and large-scale cyber theft of intellectual property and personal information conducted by China.
Sec. 1714 – Cyberspace Solarium Commission
Section 1714 renews the Cyberspace Solarium Commission.
Sec. 1716 – Subpoena Authority
Section 1716 gives DHS's CISA the ability to issue administrative subpoenas to internet service providers when it detects critical infrastructure security vulnerabilities by cannot detect the owner.
Sec. 1735 – Integration of Department of Defense User Activity Monitoring and Cybersecurity
Section 1735 allows DoD to integrate the plans, capabilities, and systems for user activity monitoring, and endpoint cybersecurity and the collection of metadata for cybersecurity to enable mutual support and information sharing.
Sec. 1736 – Defense Industrial Base Cybersecurity Sensor Architecture Plan
Section 1736 allows DoD to complete an assessment of the feasibility, suitability, and resourcing necessary to create a DIB Cybersecurity Sensor Architecture Program responsible for deploying COTS solutions to remotely monitor the public-facing internet attack surface of the DIB. The assessment will allow for the collection of cybersecurity data on the public-facing internet attack surfaces of DIB contractors in a manner that is compatible with existing or future capabilities for analysis, and instrumentation and collection of cybersecurity date with DoD Information Network.
Sec. 1737 – Assessment on Defense Industrial Base Participation in a Threat Information Sharing Program
Section 1737 mandates that DoD completes an assessment of the feasibility and resourcing required to establish a DIB threat information sharing program. DoD is responsible for setting specific, consistent timeframes for all categories of cybersecurity incident reporting; and establishing a single clearinghouse for all mandatory cybersecurity incident reporting to DoD, including incidents involving covered unclassified information, and classified information.
Sec. 1739 – Assessment on Defense Industrial Base Cybersecurity Threat Hunting Program
Section 1739 mandates that DoD completes an assessment of the feasibility and resourcing required to establish a DIB Cybersecurity Threat Hunting Program to actively identify cybersecurity vulnerabilities within the DIB.
Sec. 1742 – Department of Defense Cyber Hygiene and Cybersecurity Maturity Model Certification Framework
Section 1742 requires DoD to assess every department component against the CMMC framework and submit a congressional report with the findings.
Sec. 1752 – National Cyber Director
Section 1752 establishes an Office of the National Cyber Director within the Executive Office of the President. The Office of the National Cyber Director will serve as the advisor to the President on cybersecurity policy and strategy.
Sec. 5301 – National Institute of Standards and Technology Activities
Section 5301 amends 15 U.S.C. 271 by giving NIST the ability to support measurement research and development or best practices and standards for AI, produce data sets for AI research, development, and use; and develop voluntary consensus standards and guidelines for trustworthy AI systems. NIST by achieve the above by use of OTAs or other contract vehicles.
Sec. 9202 – Wireless Supply Chain Innovation and Multilateral Security
Section 9202 establishes a "Public Wireless Supply Chain Innovation Fund." This fund will provide a research grant for the research of 5G and successor wireless technology supply chains that use open and interoperable interface radio access networks.
Sec. 9903 – Department of Defense
Section 9903 instructs DoD to create a public-private partnership to incentivize the formation of one or more consortia to ensure the development and production of measurably secure microelectronics
Sec. 9905 – Funding for Development and Adoption of Measurably Secure Semiconductors and Measurably Secure Semiconductors Supply Chains
Section 9905 establishes a "Multilateral Semiconductors Security Fund." The fund is created to support the development and adoption of measurably secure semiconductors and measurably secure semiconductor supply chains.
Join the Coalition's "Green Committee" 
The Coalition is reestablishing the "Green Committee" in anticipation of an increased focus on environmental issues and the potential development of new green requirements under the current Administration. The purpose of the Green Committee is to inform members about green compliance requirements and to provide input to the Government, as appropriate, as new procurement related policies are developed.  We will also endeavor to promote corporate environmental best practices with the Federal Government. All Coalition members are welcome to join the Green Committee to receive notices about future meetings and updates on environmental developments. To join the committee, please email Aubrey Woolley at awoolley@thecgp.org. 
CIO-SP4 RFP Expected in Early February
On January 19, Bloomberg Government reported that the Department of Health and Human Services (HHS) plans to issue a request for proposal (RFP) for the 10-year Chief Information Officer – Solutions and Partners 4 (CIO-SP4) contract in early February. Brian Goodger, Acting Director of National Institutes of Health Information Technology Acquisition and Assessment Center (NITAAC), stated that the delay will likely lead to the rescheduling of CIO-SP4 solicitation milestones as follows: 
Proposal due date is likely around March 31; 

Proposal Tech Review will now occur during spring and summer 2021; 

Source selection is slated for fall 2021; 

Award notices are expected to be issued by January 2022. 
NITAAC had initially planned to release the RFP as early as October 2020. NITAAC expects a smooth transition to CIO-SP4, with the period of performance beginning in May 2022. CIO-SP4 consolidates CIO-SP3 and CIO-SP3 Small Business upon their expiration. NITAAC expects to award approximately 400 contracts to small and other-than-small businesses.  
An Analysis of the 2021 NDAA
This week on Off the Shelf, Jon Etherton, president of Etherton and Associates, provides his analysis and insights on key provisions in the 2021 National Defense Authorization Act impacting defense procurement policy and operations. 
Etherton outlines the key procurement issues and opportunities facing the department, including supply chain security and cyber, domestic sourcing, and other transactions authority. He also shares his insights on the continuing stress in the system between management flexibility and required reporting and oversight management regimes. 
Etherton raises long term questions as to the appropriate balance between management flexibility and mandated reporting and process and how the current unintended imbalance hinders operational readiness. 
Click here to listen to the full show. 
GSA Reminds Schedule Holders to Update Catalogs
GSA posted a notice on Interact reminding contractors that in order to be in compliance with the Multiple Award Schedule (MAS) Consolidation Mass Mod A812, they must update both their catalog in GSA Advantage and update their Price List (text file) by March 31, 2021. In order for a contractor to avoid removal of their catalog from Advantage, their SIP or EDI catalog must be updated to the consolidated MAS SINs before March 31, 2021. Steps to ensure catalog status are outlined in this SIP/EDI Catalog Update Guide. All catalog submissions must be approved by the contracting officer. Schedule holders must update their Price List (Text File) using the MAS Consolidation Price List Guide to organize their contract offerings under the new SIN structure. According to GSA, it is a contract requirement to ensure that this information is up to date. Schedule holders must remain compliant with MAS catalog requirements post award and throughout the life of their MAS contract. 
DoD Releases Final Rule Adopting NDAA FY 18 Section 889(a)(1)(A)
On January 15, the Department of Defense (DoD) released a final rule to implement parts of Section 889(a)(1)(A) of the National Defense Authorization Act (NDAA) Fiscal Year 2018 (FY18). Section 889(a)(1)(A) prohibits the Government from purchasing covered telecommunications, which includes products manufactured by Huawei. The implementation of the final rule should strengthen security of systems and critical technology that is part of the system used to carry out homeland defense missions of DoD. There are two significant changes from the previous interim rule, which are (1) the reporting timeframe for the discovery of covered defense telecommunication equipment of services has increased from one day to three days, and (2) the reporting timeframe to submit information about mitigation actions taken was increased to thirty days from ten days. The final rule went into effect on January 15. 
F
inal Rule Increases
 Buy America
n Requirements
The Federal Acquisition Regulation (FAR) Council released a final rule, which implements the Executive Order "Maximizing Use of American-Made Goods, Products, and Materials" and changes the FAR clauses implementing the Buy American statute by increasing domestic content requirements and the price preference for domestic products.  According to the final rule, to meet the definition of "domestic construction material" or "domestic end product," the cost of foreign iron and steel for iron and steel products must be less than 5 percent of the cost of all components in the product. For everything else, the final rule increases the domestic content requirements from 50 percent to 55 percent of the cost of all components and increased the requirement for iron and steel products to 95 percent.  
The rule also increases the price preference under the Buy American statute for domestic products from 6 percent to 20 percent for large businesses and from 12 percent to 30 percent for small businesses.  
New 
Executive Order Rescinds Previous Order on 
Diversity Training
On Wednesday, January 20, President Biden signed an executive order (EO) on Advancing Racial Equity and Support for Underserved Communities Through the Federal Government, that reversed former President Trump's executive order  restricting diversity training by Federal agencies and contractors. Trump signed the order in September, which prohibited training on certain "divisive concepts" and required that all diversity trainings be submitted to the Office of Personnel Management for review and approval. Trump's order applied to Executive agencies, the military, federal contractors, and grant recipients. Biden's order rescinds the previous EO and requires federal agencies to coordinate with the Office of Management and Budget to identify means to assess equity at each agency and to use agency resources in ways that promote fairness and diversity. 
Shalanda Young Nominated for OMB Deputy Director
According to Politico, President Biden has nominated Shalanda Young to be the Deputy Director for the Office of Management and Budget (OMB). Young served as Clerk for the House Appropriations Committee before being promoted to Staff Director in 2017. She spent a total of 14 years on the committee. Young has extensive knowledge on the federal spending process, and engaged in spending negotiations during the 2018 government shutdown as well as the COVID-19 pandemic. Young assisted the Biden transition team in its outreach to Capitol Hill for their $2 trillion pandemic relief package. Young would lead OMB with Neera Tanden, formerly with the Center for American Progress, who was nominated for the Director position. Young and Tanden would play major roles in shaping Biden's first budget proposal, as well as his regulatory agenda. 
DoD Expands Trusted Investors Program
Federal News Network reported that the Department of Defense expanded the Trusted Capital Program. The program now includes an online marketplace that pairs "capital providers" to small and medium businesses that develop military technologies. The program aims to prevent the theft of intellectual property by adversarial investment funds. So far, 11 investment firms and 128 contracts have been vetted through the program. 
DoD Works to Reallocate Functions of CMO
The Department of Defense (DoD) is working to reallocate functions that were previously held under the Chief Management Officer (CMO). The CMO was eliminated under the National Defense Authorization Act (NDAA) Fiscal Year 2021 (FY21). On January 11, David Norquist, Deputy Defense Secretary, released a memoranda that made some specific changes to reallocate the functions of the CMO. The Comptroller's office will oversee improving accountability and performance with DoD business operations. The Director of Cost Assessment and Program Evaluation (DCAPE) will now provide a broad range of independent analyses for the Secretary and Deputy Secretary of Defense mission-level and programmatic decision-making through conducting strategic level planning, programming, and analytic processes.  
Federal News Network reported that the Director of Administration and Management (DA&M) will take back control of the Washington Headquarters Services (WHS). Tom Muir, current WHS Director, will serve as the interim DA&M. Muir will also be responsible for allocating the CMO staff and remaining functions of the CMO.