FAR & Beyond: Addressing the Impact of Inflation on Government Contracts
Supply chain challenges and inflation are having a negative impact on businesses across the economy.  The federal procurement system, a subset of that economy, is not immune to these impacts. Indeed, the same cost increases affecting the performance of businesses, especially small businesses, in the private sector have materialized for businesses seeking to meet their contractual obligations under government contracts.
Fundamentally, successful contract performance is rooted in a strong, stable industrial base at the ready to meet the government customer's performance requirements in an economically sound manner. Recognizing that the devaluation of purchasing power associated with inflation prompts cost increases for businesses, including those performing government contracts, it should be self-evident that the ability of government contractors to continue performance at a loss arising from those inflationary pressures ultimately will undermine the business viability of those contractors. These deleterious effects of inflation also impact government customers. In the short term, they can give rise to less than optimum performance in meeting contract requirements. In the long term, they threaten the health of the federal government's industrial base and associated supply chain.
GSA's Multiple Award Schedule (MAS) program, the government's largest commercial item contracting program, also is vulnerable to the impact of inflation. MAS contractors are seeing inflationary cost and pricing pressures across the supply chain, from transportation, to materials, to wages, to energy, and all are prompting the need for price and rate increases. Yet, GSA's current framework leaves contracting officers relying on a standard Economic Price Adjustment (EPA) clause with little or no effective guidance supporting the streamlined administration of contractor requests for price increases. Time is money, especially for small business that see costs increasing while MAS prices remain stagnant. From our members' perspective, there appears to be no sense of urgency in addressing the impact of inflation across the MAS program. Moreover, as noted in our recent blog, "The Tyranny of Low Price and Other Challenges," GSA's overall approach to commercial pricing under the MAS program institutionally ignores economic realities, creating distortions in the federal procurement market.
MAS contractors are being put in an untenable position: continue performance at losses of 15-25 percent or more on individual products, seek other, more flexible channels to support the customer, or simply exit the government space altogether in favor of the private sector that responds more readily to the forces of the market. This reality is stark, especially for small business whose margins are slim, resources are scarce, and channels to the federal buyer are limited.
The larger and ever-growing effect of inflation should prompt GSA to develop a framework for the streamlined administration, assessment, and execution of price modifications (both increases and decreases) under the MAS program. By so doing, it can ensure that the government's suppliers remain stable and ready to support the business of government and, at the same time, advance the Administration's goals to build the economy and support small business opportunities in the Federal market.
Now is the time for the MAS to rise to the challenge that faces all of us in these difficult economic times. By responding to market dynamics and addressing the effects of inflation, GSA can support the industrial base, enhance competition, and ensure customer agencies have access to the latest commercial services and products.  Coalition members, at the forefront of service to the agencies, look forward to partnering with GSA in this important enterprise.
GSA Administrator Discusses Digital Transformation
On January 24, GSA Administrator Robin Carnahan joined Fedscoop Radio to discuss the delivery of efficient and reliable digital services. During the interview, Administrator Carnahan discussed GSA's efforts to build the workplace of the future, the need for greater tech talent in the Government, and the Government's mission of serving the American people.  
To listen to the full interview, click here. 
Deadline to Submit Excellence in Partnership Nominations Extended
he nomination deadline for the Excellence in Partnership (EIP) awards has been extended to February 28, 2022. The Coalition for Government Procurement encourages members to nominate a deserving individual or organization in the Government or the private sector for an Excellence in Partnership (EIP) Award.
The EIP Awards honor individuals and organizations in the acquisition community who have made significant contributions to the Federal procurement system and that have delivered best value and met agency missions. Historically, these awards have recognized individuals, organizations, and contractors involved in procurement with GSA, VA, DOD, DHS, and other Federal agencies.    
We are seeking nominations from qualified candidates in the award categories below from both Government and industry:    
Lifetime Acquisition Excellence Award    
Presented to an individual in the contracting community for demonstrating a life-long commitment to advancing "common sense in government procurement." Awards will be made in the following subcategories:    
Department of Defense   

 

Civilian agency   

 

Industry   

 
Acquisition Excellence Award    
Presented to an organization or individual for outstanding performance over the year in meeting the mission-critical needs of a Federal agency through a government contract. Awards will be made in the following subcategories:    
Department of Defense   

 

Civilian agency   

 

Industry   

 
Sustainability/Green Excellence Award    
Presented to an organization or individual that has made outstanding sustainability contributions in support of the Federal government's goal to address climate change. Awards will be made in the following subcategories:    
Department of Defense   

 

Civilian agency   

 

Industry   

 
Advocating for Veterans Award    
Presented to an organization or individual for promoting and executing a successful program that supports veterans. Awards will be made in the following subcategories:    
Department of Defense   

 

Civilian agency   

 

Industry   

 
Click  here to submit your nomination for the 2021 EIP Awards before the January 31, 2022 deadline. Awardees will be named this March and recognized at our Spring Training Conference. If you have any questions, please contact Michael Hanafin at mhanafin@thecgp.org.  
Happy 90
th
Birthday to Roy Chisholm
On behalf of its members, the Coalition extends warm wishes to Roy Chisholm, former leader of GSA's IT Acquisition Center, who celebrated his milestone 90th birthday this week. Those who serve in Federal procurement are sure to remember Roy, either through personal experience or lore, as one of the icons of dedicated public service.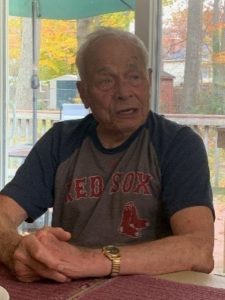 At age 17, Roy enlisted in the U.S. Air Force.  During the Korean War, he served in Northern Japan, where he was assigned to an early warning radar station. After his service in the Air Force, Roy returned stateside to attend Boston University's School of Management, from which, he obtained his Bachelor of Science degree in Business Administration and Management. In 1961, Roy joined GSA as a contract specialist with the FSS Furniture Center. He went on to lead the ADP Schedules in 1985 as part of the Information Resources Management Service (IRMS), which became the IT Acquisition Center after joining the Federal Supply Service (FSS) in 1995. He continued in that leadership role until his retirement at the end of 2004.   
All told, Roy dedicated 47 years of service to the Federal Government (after that, is there anyone on earth more deserving of a happy birthday?), and that time came with many significant contributions. To name one, Roy was a participant in the Commission on Government Procurement, which was established pursuant to the statute in 1969 to study and submit recommendations to Congress on ways to promote economic, efficient, and effective procurement. As a member of the Commercial Products Study Group, he provided expert analysis on the procurement of commercially sourced services, equipment, and material, with a special emphasis on total cost. The report of that commission was transmitted to then-Senate President Spiro T. Agnew. 
With colleagues still in many places, there is no shortage of people who appreciated him for his collegiality, his kind manner, and his unwavering support of the Boston Red Sox. He always had an open door for his peers in government and industry, and he remained committed to mentoring those less experienced moving up through the ranks. 
So, if you run into Roy in your travels, take a moment to say Happy 90th Birthday and wish him 90 more.  We at the Coalition do!
Federal Employee Vaccine Mandate on Hold
Last Friday, a Federal judge from the U. S. District Court for the Southern District of Texas issued a nationwide injunction against the enforcement of the Biden Administration's Federal employee vaccine mandate, Executive Order (EO) 13991. In his ruling, Judge Jeffrey Brown found that while the president does have broad power over Federal employee policies, this EO exceeded that authority. In the opinion, Judge Brown stated that the central question the court looked to answer was whether "the president can, with the stroke of a pen and without the input of Congress, require millions of Federal employees to undergo a medical procedure as a condition of their employment."  Relying upon the U. S. Supreme Court's recent ruling in NFIB v. OSHA, Judge Brown held that the imposition of such a broad vaccine mandate is "a bridge too far."  The court found that the threat posed by COVID-19 was a "universal" threat rather than a specific "workplace" threat and that the imposition of discipline on those who do not comply with the vaccine mandate posed an "imminent risk of threat" to the Federal employees.  Thus, the court ruled that an injunction halting the enforcement of EO 13991 was justified and would go into effect the same day as his ruling.  Additionally, the plaintiffs in the lawsuit also challenged the Federal contractor vaccine mandate, but the court did not rule on this aspect of the complaint since that mandate was already addressed by a court in Georgia and is subject to a separately issued nationwide injunction. 
In light of this most recent ruling, the SAFER Federal Workforce Task Force guidance has been updated to reflect that the Federal Government will not be taking action to enforce the vaccine mandate against Federal workers. For answers to frequently asked questions (FAQs) on compliance with the applicable preliminary nationwide injunction, click here.  
OSHA Withdraws COVID-19 Vaccinate-or-Test Mandate
On January 26, the Occupational Safety and Health Administration (OSHA) withdrew its emergency temporary standard (ETS) as an enforceable action. The ETS was released on November 5, 2021, and directed employers with more than 99 employees to require vaccination or regular testing. OHSA's withdrawal comes after the Supreme Court blocked the enforcement of the ETS on January 13. The Supreme Court found that OHSA exceeded its authority.  
While the ETS as an enforceable action has been withdrawn, OSHA will continue with the ETS as a proposed rule and follow the notice-and-comment rulemaking process. 
GSA IG Letter on TAA Compliance
On January 21, the GSA Office of Inspector General (OIG) sent a letter to Federal Acquisition Service (FAS) Commissioner, Sonny Hashmi, to inform Hashmi that FAS did not properly monitor the sale of products that do not comply with the Trade Agreements Act (TAA) during the COVID-19 response. On April 3, 2020, GSA's Senior Procurement Executive released a memo that provided an exception to the TAA and Buy American clauses for a limited number of Federal Supply Classes (FSCs) to support the Federal Government's COVID-19 response. The exception was effective through April 30, 2021. 
As the OIG was reviewing FAS' response to the COVID-19 pandemic, they identified two major shortcomings related to the implementation of GSA's TAA exception policy. First, FAS did not track the addition of TAA non-compliant products to contracts in support of the COVD-19 response. Since the additions were not tracked, GSA was not able to properly roll back the TAA non-compliant products after April 30, 2021 when the exception expired. The OIG suggested that FAS implement certain reporting requirements so this can be properly addressed in the future. 
The second finding was that TAA non-compliant products that did not support the Federal Government's COVID-19 response were also added to GSA contracts. Some products were added within the exception period, but were not authorized additions under the exception because they did not specifically support the government's COVID-19 response. The OIG also found contract modifications to add TAA non-compliant products in 2019 and before April 2020, prior to the publication of GSA's TAA exception policy. In the OIG's letter, they suggest that FAS address the weaknesses identified in their review.  
White House Releases Federal Sustainability Plan
The Administration's new Federal Sustainability Plan, which was released in conjunction with the President's Executive Order on Catalyzing Clean Energy Industries and Jobs Through Federal Sustainability, directs Federal agencies to utilize their procurement authority to reach:  
100% carbon pollution-free energy at Federal facilities by 2030;

An entirely zero-emission vehicle fleet by 2035; and 

A net-zero emissions building portfolio by 2045.
In addition, the plan outlines a path to achieve net-zero emissions from Federal procurement by 2050 while increasing the sustainability of Federal supply chains through a number of key actions that agencies can take in its purchasing of products and services, including:  
Requiring major Federal suppliers to publicly disclose emissions and set reduction targets; 

 

Launching a Buy Clean initiative for low-carbon materials; 

 

Changing Federal procurement rules to minimize the risk of climate change, including factoring in the social cost of greenhouse gas emissions (SC-GHG) in procurement decisions; 

 

Maximizing the procurement of sustainable products and services; and

 

Establishing the Net-Zero Emissions Procurement Federal Leaders Working Group, including a Buy Clean Task Force, to drive strategy and implementation.

 
The Coalition recently submitted comments urging the FAR Council to consider certain principles as it drafts a proposed rule to update the Federal Acquisition Regulation (FAR) to implement its GHG requirements for contractors. To view the Coalition's comments, click here.  
OMB Issues Guidance on "Zero Trust" Cybersecurity Strategy
On January 26, the Office of Management and Budget (OMB) published a memo on the Administration's Zero Trust cybersecurity strategy in accordance with the Executive Order on Improving the Nation's Cybersecurity. The strategy focuses on strengthening enterprise identity and access controls and requires Federal agencies to achieve Zero Trust by fiscal year (FY) 2024.  
By the end of February, Federal agencies must select an implementation lead who will communicate the implementation plan to OMB. By the end of March, Federal agencies must create and submit to OMB and the Cybersecurity and Infrastructure Security Agency (CISA) an implementation plan for FY 2022-2024 and a budget for FY 2024. OMB wants Federal agencies to internally fund the cybersecurity improvements for FY 2022 and FY 2023.  
As a result of the implementation of the Zero Trust strategy governmentwide, OMB envisions the following: 
Federal staff will have enterprise-managed accounts, allowing them to access everything they need to do their job while remaining reliably protected from even targeted, sophisticated phishing attacks.

 

The devices that Federal staff use to do their jobs will be consistently tracked and monitored, and the security posture of those devices will be taken into account when granting access to internal resources.

 

Agency systems will be isolated from each other, and the network traffic flowing between and within them will be reliably encrypted.

 

Enterprise applications will be tested internally and externally, and will be made available to staff securely over the internet.

 

Federal security teams and data teams will work together to develop data categories and security rules to automatically detect and ultimately block unauthorized access to sensitive information.

 
House Members Discuss Updates to FITARA Scorecard
Fedscoop reported that the House Committee on Oversight and Reform is planning to revise the criteria for the next Federal Information Technology Acquisition Reform Act (FITARA) scorecard. The plan to make changes comes after 13 agencies' overall grades remained the same on the FITARA 13.0 scorecard, which was released last week. Twelve of the 13 agencies also received the same overall grades on the FITARA 12.0 scorecard released in July. The biannual FITARA scorecard was created in 2016 in order to incentivize agencies to improve their IT. However, due to limited data and the quick turnaround, grades have become stagnant. During a subcommittee hearing last week, panelists suggested possible changes for future scorecards, such as an expanded cyber component that assesses how agencies address supply chain risks and their implementation of the 2021 cybersecurity executive order. Other suggested changes include adding a component that evaluates how agencies are replacing legacy IT systems, broadening the IT modernization component to include procurement innovation, and including a component that looks at how agencies are migrating to platforms that deliver quality customer experiences. Multiple panelists also suggested the addition of a workforce component that grades agencies' skill development and employee performance. 
Legal Corner: Government Contractors to Register for Affirmative Action Program Compliance Certification Beginning February 1, 2022
Authored by Sara Nasseri
Piliero Mazza
The Legal Corner provides the legal community with an opportunity to share insights and comments on legal issues of the day. The comments herein do not necessarily reflect the views of The Coalition for Government Procurement.
In December 2021, the Office of Federal Contract Compliance Programs (OFCCP) launched its Affirmative Action Program Verification Interface through a new online portal (Portal).  Beginning on February 1, 2022, registration opens on the Portal, and covered prime and subcontractors are required to certify compliance of their Affirmative Action Program (AAP) by no later than June 30, 2022. Covered contractors are then required to annually certify.  The Portal also provides a secure platform for scheduled contractors to submit their AAP to OFCCP during compliance evaluations.  In this Client Alert, PilieroMazza's Labor & Employment Group gives an overview of the Portal, the AAP compliance requirements, and important deadlines.
Who Is Required to Use the Portal?
Supply and service contractors and subcontractors who meet certain jurisdiction thresholds (see the OFCCP Jurisdiction Thresholds Infographic) are required to use the Portal to register and certify their AAP compliance.  Additionally, contractors holding a contract of $50,000 or more and employing 50 or more employees must develop and maintain AAPs pursuant to Executive Order 11246 and Section 503 of the Rehabilitation Act of 1973.  If a contractor has at least 50 employees and a contract of $150,000 or more, then it must also develop an AAP pursuant to the Vietnam Era Veterans' Readjustment Assistance Act of 1974. Construction contractors, who are not also supply or service contractors, are not currently required to register with the Portal or provide an annual certification.
OFCCP published Frequently Asked Questions (FAQs) to help contractors determine whether they are required to use the Portal.
Important Dates
On February 1, 2022, registration opens on the Portal.  Covered federal contractors need to register their companies and validate that their information is correct.  OFCCP will also email covered federal contractors in its jurisdiction whose email information is available in its system inviting them to register.
Beginning on March 31, 2022, contractors may begin certifying the status of their AAP compliance. Contractors need to certify the status of their AAPs by no later than June 30, 2022, or fact still penalties for non-compliance.
Key Takeaways
It is expected that OFCCP will use the Portal to determine whether contractors are maintaining their AAP obligations and to justify penalties for non-compliance.  Penalties could include placing contractors under burdensome reconciliation agreements, seeking back pay and interest awards, and initiating debarment proceedings.
Properly developing and implementing an AAP involves compiling substantial data concerning a contractor's employment practices and performing analyses that can be time consuming.  First, contractors should immediately determine whether they are required to prepare an AAP and/or whether their AAP is current.  Second, if you are required to register and certify your AAP compliance on the Portal, start now to develop and implement your AAP to meet OFCCP's requirements and get ahead of the upcoming deadline.
____________________
For contractors who are unsure whether they are required to register on the Portal and who need assistance developing and implementing an AAP, please contact Sara Nasseri, the author of this Client Alert, or a member of PilieroMazza's Labor & Employment for Government Contractors practice group.
VA IG Recommends Update to ECAT Ordering Guide
On January 13, the Department of Veteran Affairs (VA) Office of Inspector General (OIG) issued a report on the VA's Use of the Defense Logistics Agency's (DLA) Electronic Catalog (ECAT) for Medical Items. The review was conducted in order to determine whether the VA's purchasing of medical supplies and equipment through ECAT complied with acquisition regulations, policies, and the terms and intent of the interagency agreement between VA and DLA. In the report, the OIG found that the VA's ECAT ordering guide was "incomplete" in two ways— 
The ECAT Ordering Guide does not require officials to follow the VA's order of priority by first prioritizing the MSPV program, and then the VA Federal Supply Schedules (FSS) before ordering through ECAT.  The IG paid particular attention to the VA FSS.  They compared prices on ECAT to VA FSS pricing and found that approximately 35% of the items in their sample were lower on the FSS and therefore the VA had overpaid by

approximately $34 million of over $165 million in sales.

 

The ordering guide provided inaccurate guidance about the application of the Rule of Two which left some SDVOSBs and VOSBs without the opportunity to fill orders.

 
The IG recommended that the VA Procurement & Logistics Office— 
Update the ECAT Ordering Guide and provide additional guidance to ensure staff consider FSS contracts before ordering medical supplies and equipment through ECAT;

 

Establish a process to monitor orders and identify recurring acquisitions that could be purchased through other contract vehicles at lower prices;

 

Require a justification for ECAT orders if FSS contracts are available and not used;

 

Correct and monitor compliance with the Rule of Two diagram in the ordering guide; and

 

Establish a process to ensure documentation and audits of orders meet the Rule of Two ordering guide requirements.

 
The Veterans Health Administration Procurement & Logistics Office plans to update the ECAT Ordering Guide based on the IG's recommendations by June 2022.   
Discounted Training Offerings for Coalition Members
To complement the Coalition's current education and training offerings, we have partnered with Federal Publications Seminars (FPS) to provide even more online training courses to our members at an affordable price.
FPS will provide Coalition members access to an annual training subscription to both the FPSOnline Professional and FPSOnline Premium curriculum for $395 and $1,795 per person/year, respectively. These fees represent nearly a 50% discount off the FPS retail price of each online curriculum.
The FPSOnline Professional subscription, regularly priced at $795, includes unlimited access to all live and on-demand webinars and webinar series. There are more than 550+ webinars in the on-demand library, and 100+ live webinars and series produced each year. The discounted subscription can be purchased here FOR $395 using this promotional code 395THECGP2022.
The FPSOnline Premium subscription, regularly priced at $2,495, includes the Professional subscription benefits listed above plus unlimited access to 150+ live and on-demand 1-5-day virtual training courses which are offered annually. The discounted subscription can be purchased here for $1,795 using this promotional code  1795PREMCGP2022.
Other highlights include:
8-12 NEW live webinars offered each month; most of which are CLE/CPE approved;

Live virtual 1-5 day training courses offered annually and in the classroom;

Live webinars and on-demand courses are usually 60-90 minutes in length and cover everything from emerging hot topics to more substantive compliance and regulatory issues like CMMC – What this Means for Industry, Cost Accounting Standards, Effective Ethics Programs for Suppliers, and FAR Part 37 – Service Contracting; 

A wide collection of government contracting related resources, white papers and job briefs; and 

Downloadable course completion certificates.  
(Please note, FPS Classroom Courses, Certificate Programs, and FPSCustom training are not included in the FPSOnline Professional or Premium subscriptions and may be subject to additional charges from FPS.) 
For more information about this member benefit, please contact Matt Cahill at mattcahill@thecgp.org.
Off the Shelf: Procurement: A Look Back and a Look Ahead
 This week on Off the Shelf, Jason Miller, Executive Editor of the Federal News Network, provided a wrap up of the key procurement developments in 2021 and took a sneak peek at the developments that will shape procurement in 2022. 
Topics included Buy America and supply chain resilience, CMMC, the cloud computing forecast, pricing negotiations at GSA, Governmentwide contracting including POLARIS — the follow-on to Alliant 2 — Services MAC, CIO-SP4, GSA's e-commerce pilot, and small business contracting. 
Miller also shared his take on current trends in bid protests as identified in the Government Accountability Office's Bid Protest Report for 2021. 
Listen to full episode here.  
Upcoming Meetings & Events
The Coalition is pleased to announce a full schedule of upcoming events and committee meetings throughout February and March for our members. Please join us for the following meetings: 
*To RSVP for any of these virtual meetings, please contact Michael Hanafin at mhanafin@thecgp.org. 
Joint BRIC & Cyber and Supply Chain Security Committee Mtg., Feb. 3   
The Coalition is pleased to announce that the Business Regulatory Issues Committee (BRIC) and the Cyber and Supply Chain Security Committee will host a joint virtual meeting to kick off the new year on Thursday, February 3 from 12:00  – 1:00 pm EST.  Tim Cook, Executive Director of the Center for Procurement Advocacy, and Tom Sisti, Executive Vice President and General Counsel of the Coalition, will give a rundown of issues, including:   
FY22 Appropriations  

 

Potential additional COVID support  

 

FY23 Potential CR  

 

FY23 NDAA issue overview  

 

FY23 President's budget issues  

 

Potential for life in BBB  

 

IT modernization issues  

 
In addition, Roger Waldron, Coalition President, will provide an update on GSA matters. This joint meeting will include time for Q&A.  
IT/Services Committee Mtg. with GSA's ITC, Feb. 8 
The Coalition is pleased to announce two upcoming IT/Services committee meetings with GSA's Office of Information Technology Category team. The first virtual meeting will be held on February 8 from 2:30 – 3:30 pm EST with guest speakers Allen Hill, Deputy Assistant Commissioner for Category Management, GSA ITC, and Amy Haseltine, Deputy Assistant Commissioner of IT Acquisitions, to discuss major initiatives from the Office of Information Technology. The Coalition is collecting questions and topics in advance of the meeting. Please submit any feedback to Michael Hanafin at mhanafin@thecgp.org.   
All Member Meeting with GSA's MAS PMO, Feb. 16   
The Coalition is hosting a virtual meeting open to all members with Stephanie Shutt, Director of GSA's Multiple Award Schedule (MAS) Program Management Office (PMO), and Steve Sizemore, MAS PMO Deputy Director on February 16 from 10 am – 11 am EST. During the meeting, they will update members on the MAS PMO's priorities for 2022, the latest on MAS Consolidation Phase III, and other MAS initiatives relevant to Schedule holders.  
GWAC/MAC Committee Meeting with GSA's PSHC, March 1  
On March 1 from 10 – 11 am EST, the GWAC/MAC committee will be hosting a virtual meeting with Sheri Meadema, GSA's Director of Program Operations for Professional Services and Human Capital Categories, where she will provide updates on programs and initiatives from GSA's Professional Services Category team. Please submit any questions or topics for the meeting to Michael Hanafin at mhanafin@thecgp.org. 
IT/Services Committee Mtg. with GSA's ITC Part 2, March 8 
The Coalition will be hosting our second virtual IT/Services committee meeting with GSA's Office of Information Technology Category team on March 8 from 11 am – 12 pm EST. Guest speakers for this meeting include Cheryl Thornton-Cameron, Executive Director, Office of Acquisition Operations, and Larry Hale, Acting Director, Office of IT Services.  
All Member Meeting with GSA's Senior Procurement Executive Jeff Koses, March 22 
The Coalition is pleased to announce a virtual all-member meeting on March 22 from 1 – 2 pm EST with Jeff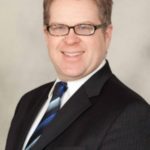 Koses, GSA Senior Procurement Executive. The Coalition is collecting questions and topics in advance of the meeting. Please submit any feedback to Michael Hanafin at mhanafin@thecgp.org.   
DHS to Host a Virtual PIL Boot Camp for Industry, Feb. 16  
Since 2018, the Virtual Procurement Innovation Lab (PIL) Boot Camp for Industry has been offered to the DHS-wide and government-wide acquisition communities, and a few times a year, this training is offered to industry.    
During this highly interactive half-day virtual workshop, the PIL team will share the innovative procurement techniques that are most often used by the DHS acquisition community and in their procurements. These innovations all fall within the "four-corners" of the Federal Acquisition Regulation (FAR) and are used to lower entry barriers for innovative non-traditional contractors, shorten the time to award, encourage competition, and improve mission outcomes. Industry participants will hear examples of how DHS procurement teams have used these FAR flexibilities, GAO protest findings, and how the PIL fosters a culture of procurement excellence where smart risk-taking and innovation ensure DHS mission success.    
When: February 16, 2022 from 8:00 am to 12:30 pm EST    
Who Can Attend: The workshop will be reserved only for Industry. While content has been updated, the February workshop remains similar to prior offerings.    
How to Register: Please use the link below no later than February 9, 2022: Registration Link for DHS Virtual PIL Boot Camp for Industry – Feb. 16, 2022. Upon completion of registration, you will receive an email confirmation from PIL@hq.dhs.gov. *Check spam and junk mail folders*   
Format: This is a virtual training. The Zoom platform will be used.      
Should you have any questions or concerns, please do not hesitate to reach out to the PIL team directly at PIL@hq.dhs.gov.   
Register Today – AFCEA Bethesda's 2022 Health IT | Advancing the Mission!
The Coalition is proud to sponsor AFCEA Bethesda's 14th Annual Health IT Advancing the Mission program, three weeks of agency focused panels that will be held virtually every Tuesday & Thursday from February 1 – 15! Every day is a unique opportunity to learn, engage, and connect with key government agencies including HHS, CMS, DHA, VA, NIH, CDC, and FDA on the most important healthcare IT challenges facing government and industry today.  
The series will kick off on February 1 with the CXO Panel, where federal Health IT leaders will provide a high-level overview of the acquisition, technology, policy, and workforce strategies that make transformation possible. Next, leaders from Health and Human Services (HHS) will share how the President's Management Agenda is enhancing and securing government information technology as a vital support function and critical catalyst for mission delivery. Attendees will have the chance to ask questions of the panelists in small group breakouts during the Post-Panel Discussion. Coalition members can save 40% when you register for a Series Event Pass with access to all five events! Register here.  
Interim Rule to Increase Contractor Minimum Wage
On January 26, the Federal Acquisition Regulation (FAR) Council released an interim rule that implements the EO on Increasing the Minimum Wage for Federal Contractors. This rule increases the minimum wage of contractors to $15.00 per hour. The interim rule is effective on January 30, 2022, and applies to the following: 
Solicitations issued on or after January 30, 2022, and their resulting contracts.

 

New contracts awarded without a prior solicitation ( 

e.g.,

 a purchase order under part 13), on or after January 30, 2022.

 

New contracts with a prior solicitation awarded on or after March 31, 2022.

 

Existing contracts, including procurements for recreational services, when extending, renewing, or exercising an option on the existing contract on or after the effective date of the rule. Contracting officers shall incorporate the amended clause in this rule at 52.222-55, Minimum Wages for Contractor Workers Under 

Executive Order 14026,

 in the existing contracts through bilateral modifications. In such a circumstance, if the contracting officer is unable to incorporate the clause in an existing contract through bilateral modification, then the contracting officer shall decline to extend, renew, or exercise the option on the existing contract.

 

In accordance with FAR 1.108(d), contracting officers are strongly encouraged to include the amended clause in other contracts awarded before March 31, 2022, with appropriate consideration.

 
Comments are due by March 28, 2022, and can be submitted here. 
Coalition Hiring a Senior Director for Procurement Policy
The Coalition for Government Procurement (Coalition) is a Washington D.C.-based non-profit association of firms selling commercial services, products and solutions to the Federal Government. Its members collectively account for a significant percentage of the sales generated through GSA contracts, including the Multiple Award Schedule (MAS) program. These members include small, medium, and large business concerns. The Coalition is proud to have collaborated with Government officials for more than 40 years in promoting the mutual goal of common-sense acquisition.   
The Coalition seeks a candidate to serve as Senior Director for Procurement Policy. The successful candidate for this position will possess experience in, and understanding of, the Federal Government procurement process; commercial product and services acquisition; the fundamental policy and regulation governing the acquisition process; and familiarity with the Legislative Branch authorization, appropriation, and oversight processes. Finally, the successful candidate will have familiarity with the contracting activities of the General Services Administration and/or the Department of Veterans Affairs (VA).     
The Senior Director of Procurement Policy will be responsible for working with the Coalition President to formulate policy and acquisition strategy recommendations to the Government, representing industry with key Federal agencies and contracting programs (e.g., GSA, Department of Defense, and/or Department of Homeland Security) on behalf of member committees, and contributing to the association's publications.   
Other skills that would enhance the attractiveness of a candidate are:   
The ability to work both collaboratively and independently  

 

The characteristics of a strategic, accountable team member dedicated to the project at hand  

 

Strong analytical skills  

 

Strong written and oral communication skills  

 

High levels of motivation to a task at hand 

 

Advanced degree a plus 

 
Interested candidates please send a resume and cover letter to Rob Rendely at rrendely@thecgp.org.  
Coalition Hiring a Program Assistant 
The Coalition for Government Procurement (Coalition) is a Washington D.C.-based non-profit association of firms selling commercial services, products and solutions to the Federal Government. Its members collectively account for a significant percentage of the sales generated through GSA contracts, including the Multiple Award Schedule (MAS) program. These members include small, medium, and large business concerns. The Coalition is proud to have collaborated with Government officials for more than 40 years in promoting the mutual goal of common-sense acquisition.    
The Coalition seeks a candidate to serve as Program Assistant. As a member of the Coalition team, the position will perform association program and administrative responsibilities including:   
Serving as the initial contact for members about association activities and events  

 

Providing administrative support for the Coalition President 

 

Supporting the management of content on the association website and the member portal with Marketing  

 

Managing the Customer Relationship Management (CRM) system  

 

Supporting Coalition meetings and events from a logistics and technical perspective  

 

Preparing articles and other written materials for the association's publications and events  

 
 The ideal candidate for the position will have:   
Excellent writing skills   

 

Ability to work independently   

 

Ability to multi-task and remain flexible in a  fast-paced work environment   

 

Knowledge of Microsoft Office and ability to use other office software programs   

 
 Interested candidates please send a resume and cover letter to Rob Rendely at rrendely@thecgp.org.