FAR & Beyond Blog:
Thoughts on Reorganizing Governmental Functions to Improve the Efficiency of Federal Procurement 
This week, President Trump issued an Executive Order on a "Comprehensive Plan for Reorganizing the Executive Branch." The order directs the "Director of the Office of Management and Budget (Director) to propose a plan to reorganize governmental functions and eliminate unnecessary agencies…, components of agencies, and agency programs."  This order is a timely, necessary step to improve procurement operations and service to the American people.
Within 180 days of the date of the Executive Order, the head of each agency is required to submit to the Director a proposed plan to reorganize the agency, as appropriate, in order to improve the efficiency, effectiveness, and accountability of that agency.  Importantly, pursuant to the order, the Director must "publish a notice in the Federal Register inviting the public to suggest improvements in the organization and functioning of the executive branch and shall consider suggestions when formulating the proposed reorganization plan. . .  ."  Further, within 180 days after the closing date for receipt of the public suggestions, the Director must submit to the President an Executive Branch reorganization plan, which "shall include, as appropriate, recommendations to eliminate unnecessary agencies, components of agencies, and agency programs, and to merge functions."
The Coalition's members are encouraged about this level of collaboration and we look forward to providing suggestions regarding government-wide procurement operations.  In particular, we hope to address GSA's role in government-wide programs and how its acquisition channels can deliver best value mission support for customer agencies and the American people.  The Coalition will provide its recommendations on the future of GSA given its unique statutory role in providing shared procurement services across government. Among the GSA matters to be addressed:
(1) Category management
(2) Commercial item contracting
(3) Restructuring of the Multiple Award Schedules program, IT GWACs and OASIS
(4) Inconsistency in procurement approaches across GSA procurement operations
The Coalition also looks forward to making recommendations about opportunities at the Department of Veterans Affairs to increase the efficiency and effectiveness of procurement programs that support veterans' healthcare.
More broadly, the Coalition will provide feedback and recommendations for the future organization and structure of interagency contracting with an eye toward reducing unnecessary contract and e-Tool duplication.  We also will provide recommendations to establish procurement centers of expertise (e.g. FEDSIM) as shared services for customer agencies that can compete for work across government.  Along these lines, we will promote giving Program Managers across government the discretion to select the appropriate procurement center of expertise to conduct procurements on their behalf.  Striking the right balance between leveraging shared services versus agencies' unique procurement needs can be addressed through investment in procurement centers of expertise and flexible, dynamic, government-wide markets for commercial services, products and solutions.
Finally, the Executive Order provides an opportunity to significantly reduce procurement rules, regulations, and reporting requirements that increase transactional costs, raise barriers to commercial solutions and stifle innovation.  Right now, this hodgepodge of compliance requirements hamstrings the procurement system, thereby reducing efficiency, effectiveness, and real accountability.  The result: we are spending millions to save pennies!
The Coalition looks forward to sharing its recommendations and working with all stakeholders to improve the efficiency, effectiveness, and accountability of procurement operations.
Assisted Services Forum, April 4
On Tuesday, April 4, from 7:15 am – 12:30 pm, join the Coalition and government speakers from the Federal Systems Integration and Management Center (FEDSIM) and Assisted Acquisition Services (AAS).  Participants such as Tom Howder, Assistant Commissioner for AAS, and several Region Directors will be discussing What is AAS and How Does it Work?; Chris Hamm, Director of FEDSIM, and Sector Directors will be discussing The Work of FEDSIM; an industry panel of current FEDSIM contractors will be discussing Why and How they do Business with FEDSIM; and Rob Coen, Strategy Director for FEDSIM, and Chris Hamm will be discussing Streamlining Acquisition.  The session will conclude with a Pipeline Analysis for AAS and FEDSIM. To register, click here.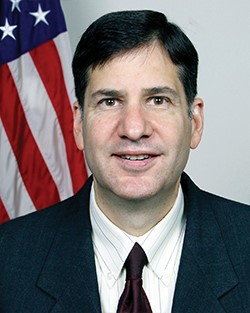 Tom Howder, Assistant Commissioner for AAS, GSA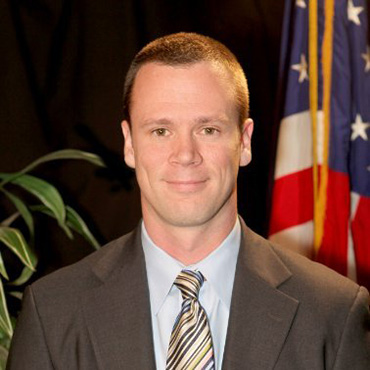 Chris Hamm, FEDSIM Director, GSA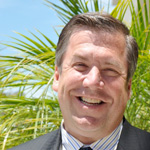 Casey Kelly, Acting Director, Office of IT Services, GSA
Trump Issues Federal Budget Proposal
On Thursday, March 16, President Trump released his proposed budget blueprint for Fiscal Year (FY) 2018, which calls for a $54 billion increase in defense spending. This would represent a 10 percent increase in spending relative to current levels. In addition, the proposal would cut non-defense spending by $57 billion, or roughly 10 percent, relative to FY 2017 spending levels. Some civilian agencies, such as the Department of Veterans Affairs (5.9 percent) and the Department of Homeland Security (6.8 percent), would realize meaningful increases in funding if the budget proposal were adopted. Other agencies, such as the Environmental Protection agency (31.4 percent) and the State Department (28.7 percent), however, would face significant reductions in funding relative to their current spending levels if the proposal were adopted. The President's budget blueprint, or "skinny budget," is a pared down first draft of the President's Budget Proposal, which will be issued later this spring.
Take the Contract Duplication Survey Today!
We ask that members please take a moment to complete the Coalition's Contract Duplication Survey. The Coalition is specifically seeking member feedback on:
Number of duplicative contracts that members participate in
Costs associated with bidding on duplicative contracts
Impact that contract duplication has on small businesses
The Coalition will be using the results of this survey to update our 2012 study on contract duplication that examined industry costs associated with contract duplication. In September, Coalition President, Roger Waldron, shared the results of the original study with the DoD Advisory Panel on Streamlining and Codifying Acquisition Regulations (809 Panel) and the updated survey will be presented to the panel once it is completed.
Executive Order on Reorganizing Government
On Monday, March 13, President Trump signed an Executive Order (EO) titled, "A Comprehensive Plan for Reorganizing the Executive Branch." Pursuant to the EO, the Director of the Office of Management and Budget (OMB) must develop a proposal for reorganizing Executive branch agencies that would eliminate unnecessary agencies, components, and programs.
Within 180 days of the EO's release, agency heads are required to submit proposals to the Director of OMB detailing options for how their agency could be reorganized. Agencies are directed to use five criteria when creating their plans:
Whether the functions of the agencies, components of agencies, and agency programs can be completed by state and local government or the private sector
Whether the functions of the agencies, components of agencies, and agency programs are redundant with other agencies
Whether the administrative capabilities necessary for the agency, components of agencies, and agency programs are redundant with other agencies
Whether the costs of continuing to operate an agency, components of agencies, and agency programs are justified by the benefit it provides
The costs of shutting down or merging agencies, components of agencies, and agency programs
Upcoming GSA Refresh/Mass Mod
Last week, the General Services Administration's (GSA) Federal Acquisition Service (FAS) announced that it is planning to refresh all GSA Multiple Award Schedules (MAS) by incorporating updates to provisions and clauses. The updates, which are anticipated for April 2017, seek to align MAS solicitations and contracts with recent changes in policy, such as the recent improvements to small business subcontracting.
In its announcement, GSA posted drafts of the following documents:
Draft Significant Changes document
Updated Model Subcontracting Plan
Both can be accessed on the Interact page. In addition, GSA announced that it will be hosting a public webinar for those who are interested in learning more about the refresh's planned changes. Information regarding the webinar can be found below.
Date: Wednesday, March 22, 2017
Time:  2 – 3 pm ET
Registration Link: https://meet.gsa.gov/e4et0bzib7a/event/event_info.html
Whistleblower Protections for Contractors
The Contractor Whistleblowers Protection pilot was initiated through the 2013 National Defense Authorization Act (NDAA). The program provides enhanced legal protections to contractor, subcontractor, and grantee employees who believe that they have experienced reprisal as a result of disclosing certain wrongdoings. The pilot program expanded the persons and entities to which reprisals can be reported. Congress made the pilot program permanent in December 2016.
Additionally, in 2013 the FAR was amended to require a whistleblower clause (FAR 52.203-17 or 52.212-4 for commercial item contracts) to be inserted into contracts exceeding the simplified acquisition threshold that are awarded after September 30, 2013. The clause requires contractors to communicate the protections to their employees in writing in the employee's predominant language.
The chart below details the process for investigating reprisals under the program.
Last week, the Government Accountability Office (GAO) released a report detailing their findings related to the status the pilot program. Significantly, GAO found that some contractors were unaware of their obligations under the pilot program and that officials from agencies did not communicate to contractors their responsibilities to inform employees of their rights under the program. Additionally, the report found that the relevant FAR clause was not being inserted into all new contracts over the simplified acquisition threshold.
VA Secretary Support for Commercial Software
Last week, Federal Computer Week reported that Dr. David Shulkin, Secretary of the Department of Veteran Affairs (VA), submitted testimony before the House Veterans Affairs Committee which emphasized a new priority for his department, the use of commercial software solutions. Specifically, Dr. Shulkin informed the Committee that, in order to ensure an efficient and effective electronic health record at the VA, his department must identify and collaborate with commercial providers who have the relevant subject matter expertise and experience in delivering IT systems. To date, Dr. Shulkin's testimony is the most significant evidence suggesting that VA will move on from its internally developed Vista health record system.
Trends in Government Contract Spending
On Thursday, March 9, the Government Accountability Office (GAO) published a report analyzing trends in Federal contract spending between fiscal year (FY) 2011 and 2015. Significantly, GAO found that since FY 2011, defense agency spending has decreased by approximately 31 percent, while civilian agency spending has remained fairly constant.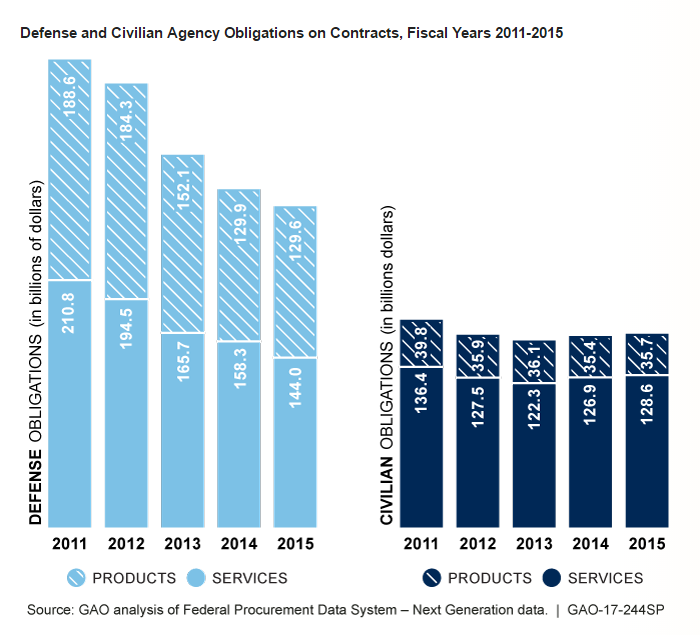 In addition to analyzing trends in overall spending, the report also details findings related to trends in government-wide competition and contract types. Between FY 2011 and 2015, GAO found that competition on contracts remained relatively unchanged, with a little less than two-thirds of contracts being competitively awarded. During that same time-period, GAO found that federal agencies predominantly utilized fixed-price contracts, as they accounted for an average of 63 percent of annual obligations.
To conduct their analysis, GAO examined the ten civilian agencies and three military departments that spent the most during FY 2015. To access the full report, visit www.gao.gov/assets/690/683273.pdf.
Opportunities for Foreign Firms Greater in U.S. Than Other Countries
On Monday, March 13, the Government Accountability Office (GAO) released a report which assessing the United States' government procurement covered by the World Trade Organization (WTO) Agreement on Government Procurement (GPA). Specifically, GAO compared the U.S.' WTO GPA with other nations included in the agreement, assessed the usefulness of statistical reporting under the agreement, and evaluated the U.S.' effectiveness in reporting the necessary data to the WTO. Significantly, GAO found that the U.S. has reported opening approximately twice as many procurements covered by the agreement than the next five largest GPA parties – the European Union, Japan, South Korea, Norway, and Canada.
GAO, however, found that deficiencies in the statistical reporting of government procurement by GPA, as well as the U.S.' approach to reporting to WTO, limit detailed comparisons, and transparency. In particular, GAO emphasized the U.S.' lack of methodology for reporting the covered procurements of states, lack of expertise, and protracted methodology for calculating covered procurements of the Federal government. Based on its report, GAO submitted six recommendations for the Office of the U.S. Trade Representative (USTR) to consider for improving the statistical reporting of government procurements.
VAAR Proposed Streamlining Rule
On Monday, March 13, the Department of Veterans Affairs (VA) published a proposed rule that would amend and update the VA Acquisition Regulation (VAAR) through a phased review process. Specifically, the proposed rule seeks to identify policies for modification or removal that have been superseded by changes in the Federal Acquisition Regulation (FAR).
VA's intent is to streamline the VAAR so that is more accurate and easier to use. Comments on the proposed revisions and amendments are due by May 12, 2017. Members that are interested in submitting comments please email Aubrey Woolley at awoolley@thecgp.org.
VA Healthcare Remains High Risk Issue
On Wednesday, March 15, Debra Draper, Director of Health Care Issues for the Government Accountability Office (GAO), testified before the Senate Committee on Veterans' Affairs regarding the status of veterans' healthcare at the Department of Veterans Affairs (VA). Veterans' healthcare has appeared in both the 2015 and 2017 biennial GAO High Risk Reports. GAO has previously identified five areas for the VA to address:
Ambiguous policies and inconsistent processes
Inadequate oversight and accountability
Information technology challenges
Inadequate training for VA staff
Unclear resource needs and allocation priorities
GAO recommended that the VA demonstrate stronger leadership support for improving healthcare, develop an action plan to address the areas of concern, and implement the more than 100 unresolved GAO recommendations related to veterans' healthcare. During her testimony to the Committee, Draper expressed concern with the slow pace of progress on these issues.
During the hearing, Carolyn Clancy, Deputy Undersecretary for Health for Organizational Excellence at the VA, noted that, like other high risk issues, improving veterans' healthcare will take time to resolve. Clancy affirmed that the VA leadership, including VA Secretary David Shulkin, are committed to improving veterans' care.
Legal Corner
DOJ Issues New Guidance on the Evaluation of Corporate Compliance Programs

Lorraine M. Campos, Partner, Crowell & Moring LLP
Sarah Bartle, Associate, Crowell & Moring LLP
On February 8, 2017, the Department of Justice Fraud Section posted a new guidance document on its website entitled, "Evaluation of Corporate Compliance Programs" ("Compliance Guidance").  This Compliance Guidance, comprised of a number of topics and questions, comes a little over a year after the Fraud Section hired Hui Chen as its resident compliance expert.  Tapping into her experience as both a prosecutor and a compliance professional at several large multinational companies, Ms. Chen has commented that an effective compliance program requires a whole-company commitment, and has emphasized the importance of leadership and key stakeholders in the compliance process. [1] Her vision is evident in the Fraud Section's recently released Compliance Guidance, which provides some insights into the mindset of prosecutors tasked with corporate investigations. [2] The Compliance Guidance itself references two of the ten "Filip Factors," [3] an enumerated set of factors used by prosecutors in making charging decisions related to corporate entities.  Although the Compliance Guidance cautions that the Fraud Section does not use a "rigid formula" to assess a company's compliance program, the guidance provides a detailed list of compliance-focused sample topics and questions that the Fraud Section believes are relevant to its analysis.
The corporate Compliance Guidance is divided into 11 sections:
Analysis and Remediation of Underlying Conduct
Senior and Middle Management
Autonomy and Resources
Policies and Procedures
Risk Assessment
Training and Communications
Confidential Reporting and Investigation
Incentives and Disciplinary Measures
Continuous Improvement, Periodic Testing and Review
Third Party Management
Mergers & Acquisitions
While policies and procedures addressing these 11 sections are an important foundation of a corporate compliance program, this Compliance Guidance is further evidence that prosecutors analyze more than the standard documentation and weigh the tailoring of such policies and procedures, implementation, communication and tone from the top.
In keeping with Ms. Chen's focus on the importance of leadership and key stakeholders to an effective compliance program, the Compliance Guidance includes questions about how senior leadership models behavior to subordinates, what concrete actions stakeholders have taken to demonstrate a commitment to compliance, and what compliance expertise is provided by the board of directors.  The Compliance Guidance also asks how corporate training programs are tailored for high-risk employees, and how companies measure the effectiveness of these training programs.  There is also significant focus on the internal compliance function, including how it compares with other corporate functions "in terms of stature, compensation, rank/title, resources, and access to key decision-makers," and even delving into details such as the turnover rate for compliance personnel. [4]
Ms. Chen has likened the assessment of a compliance program to the assessment of a car and driver.  In this analogy, the "control panel" of data analysis, policies, and due diligence might be functioning, but the "driver," in the form of corporate leadership and key stakeholders, might be impaired and thus undermine the functioning of the overall compliance structure.    These comments, taken in conjunction with the recently issued guidance, make it clear that a well-designed compliance program is likely not sufficient to protect a company whose leadership is not viewed as actively engaged in promoting a culture of compliance at all levels.
While not revolutionary in substance, the Compliance Guidance will serve as a useful framework for compliance professionals in crafting and strengthening corporate compliance policies, as well as an outline for counsel to use in navigating communications and disclosures to the Fraud Section.
[1] See Laura Jacobus, "DOJ's Andrew Weissmann and Hui Chen Talk Corporate Compliance in Exclusive Interview," Feb. 1, 2016, available at https://connects.ethics.org/blogs/laura-jacobus/2016/02/01/doj-interview.
[2] United States Dep't of Justice, Criminal Division, Fraud Section, "Evaluation of Corporate Compliance Programs" (Feb. 8, 2017).
[3] See Principles of Federal Prosecution of Business Organizations, United States Attorneys' Manual, Title 9-28.300 "Factors to Be Considered," available at https://www.justice.gov/usam/usam-9-28000-principles-federal-prosecution-business-organizations#9-28.300.
[4] United States Dep't of Justice, Criminal Division, Fraud Section, "Evaluation of Corporate Compliance Programs" (Feb. 8, 2017).
RFI On Domestic Manufacturing Regulations
Last week, the Department of Commerce's Office of Policy and Strategic Planning issued a Request for Information (RFI) seeking feedback from domestic manufacturers on the impact of Federal permitting requirements and regulations with adverse impacts.
Specifically, the agency is looking for information regarding how domestic manufacturers are impacted by the Federal permitting process and burdens associated with compliance with Federal regulations when constructing, building, and operating their facilities.
Comments are due by 5:00 pm EST on March 31, 2017.
OMB Finds Significant Improvements in Federal Cyber Defense
Last week, the Office of Management and Budget (OMB) released its annual Federal Information Security Management Act (FISMA) Report to Congress. In an associated blog post, Grant Schneider, the acting chief information security officer, detailed how the report indicates that there have been significant improvements in information security, continuous monitoring, multi-factor authentication, anti-phishing, and malware defense.
In 2016, Federal agencies reported more than 30,000 cyber incidents. To counter these threats, agencies hired over 7,500 cybersecurity and IT employees in 2016—an increase of almost 50% from the previous year. The report also provided detailed information on the almost $4 billion of Federal cybersecurity spending.
GSA Training Symposium in Huntsville, April 25 & 26


The Coalition is reprinting the following GSA announcement about the upcoming training in Huntsville.  We look forward to seeing you there.
The GSA Federal Acquisition Training Symposium will take place April 25 – 26, 2017, at the Von Braun Center in Huntsville, Alabama. This event is specially designed to benefit federal government employees and military members who make or influence procurement decisions.
An invaluable experience for acquisition or program managers, the training and exhibition will provide you with many opportunities to meet with over 1,600 buyers. 
Space is limited to 200 booths so register early to secure your spot!
Please visit us at http://www.gsafas2017.com for more information and to register.
Spring Training Conference, May 11
The Coalition will be hosting its Spring Training Conference on Thursday, May 11, from 7:30 am – 6:00 pm at the Fairview Park Marriot. The working title of our Spring Training Conference is The First 111 Days – How the New Administration is Effecting Procurement Policy. The day will consist of a keynote and numerous panel discussions in the morning, followed by our famous Myth-Busters Breakout Sessions in the afternoon. Draft Agenda and additional details coming soon!
Please Save The Date For The Following Confirmed Events In 2017:
April 4th, 7:15am – 12:30pm: Assisted Acquisition Forum – Bringing Value to Government Customers @ the Crowne Plaza Tysons Corner, McLean, VA
May 2nd, 7:30am – 1:00pm: Healthcare Forum @ McDermott Will & Emery, Washington DC
May 11th, 7:30am – 6:00pm: Spring Training Conference – The First 111 Days: Prospects for Procurement Innovation @ Fairview Park Marriott, Falls Church, VA
August 23rd, 9:30am – 5:00pm: Joe Caggiano Memorial Golf Tournament @ Whiskey Creek, Ijamsville, MD
November 15th, 6:00pm – 10:00pm: Excellence in Partnership Awards Celebration @ Fairview Park Marriott, Falls Church, VA
November 16th, 7:30am – 6:00pm: Fall Training Conference @ Fairview Park Marriott, Falls Church, VA