FAR & Beyond: The St. Patrick's Day Acquisition Letter – Supporting the Industrial Base!
On March 17, GSA issued Acquisition Letter MV-22-02, Temporary Moratorium on Enforcement of Certain Limitations Contained in Certain GSA Economic Price (EPA) Contract Clauses (the Acquisition Letter). Effective immediately, the Acquisition Letter brings pricing flexibility for Multiple Awards Schedule (MAS) contractors suffering the impact of inflation across their business operations. This inflation impact on government contractors cannot be overstated. In the context of the MAS program, contractors are in the untenable position of selling contracted items for a loss as prices for products, raw materials, transportation, energy, and labor have increased. As a result, MAS contractors have deleted hundreds of thousands of items from their contracts rather than selling them at a loss. For the government, the net effect has been a reduction in competition for task orders and reduced access to the commercial market via the Schedules for customer agencies. The impact of inflation is especially hard on small businesses, including small, disadvantaged businesses, which is why GSA's efforts to reduce the administrative barriers for access to economic price adjustments is especially welcome news.
The Acquisition Letter reduces management approvals and provides contracting officers increased discretion to raise prices on GSA contracts that include certain Economic Price Adjustment (EPA) clauses. It also establishes a temporary moratorium on certain limitations imposed by those clauses. Those clauses are: (1) GSAR 552.216,70, Economic Price Adjustment—FSS Multiple Award Schedule Contracts; Alternate I; and Deviation II; (2) I-FSS-969, Economic Price Adjustment-FSS Multiple Award Schedule; and Alternate II; and (3) GSAR 552.216-71, Economic Price Adjustment—Special Order Program Contracts; Alternate I; and Alternate II. Although the Letter is mandatory for GSA and only discretionary for VA Federal Supply Schedule contracts, we hope that the VA follows GSA's prudent lead here.
In sum, for contracts including the covered clauses, the Acquisition Letter authorizes the following:
Lowers the approval level for price increases above the EPA clause ceiling in 552.216-70 (including Alternate I and Deviation II) from the Contracting Director to one level above the Contracting Officer;
Removes the limitation on the number of price increases allowed during the contract period;
Allows contractors to request increases as soon as the contract period begins and up through the end of the contract period;
Allows contractors to submit price increase requests without waiting 30 days from the last request;
Allows contractors to submit price increase requests that will be effective prior to the end of the first 12 months of the contract period; and
Clarifies that if a contractor has removed an item from its Schedule contract, GSA will not enforce the limitation on adding the same item back at a higher price.
The Coalition commends GSA for recognizing the impact of inflation on contractors and for taking this critical first step in addressing the negative effects of the continuing, historic rise in inflation. It is important to note, however, that communication and training steps remain if GSA's efforts are to be successful in supporting the industrial base in mitigating the impact of inflation. This communication plan and training falls on the Federal Acquisition Service (FAS).
Specifically, the Acquisition Letter provides, in part, that "[t]o support the implementation of this Letter, FAS should take actions as deemed necessary, including developing a communication approach, training the acquisition workforce, and tracking usage of this temporary moratorium."  Swift, efficient, and effective rollout of training and operational guidance to FAS's contracting officers is critical to promoting positive business outcomes for MAS contractors and, ultimately, MAS customer agencies.  Transparency also is critically important.  MAS contractors should be made aware of any new guidance included in the training.  Likewise, providing an understanding of the changes in the process and how contracting officers will be handling EPAs will help MAS contractors prepare responsive pricing submissions for EPAs.  This provision for focused information submissions can only serve to help reduce cycle times for processing EPA modifications.
Again, GSA should be commended for its recognition of the challenges facing the government's contractors, as well as its efforts to address those challenges and maintain stability in its industrial base.  The Coalition looks forward to working with FAS and all stakeholders in supporting the industrial base during these challenging times.
GSA to Maintain Schedules Contract Level Pricing Despite Section 876 Authority
On March 23, the General Services Administration (GSA) posted a white paper on the agency's decision about whether to implement Section 876, of the FY19 National Defense Authorization Act (NDAA) into the Multiple Award Schedule (MAS) program which allows for unpriced Schedules. After an investigation that involved customer agencies and industry stakeholders, GSA found there to be limited benefits and decided not to implement Section 876 into the MAS Program. Section 876 would give GSA the discretion to remove price as an evaluation factor in certain indefinite-delivery, indefinite-quantity (IDIQ) and Federal Supply Schedule (FSS) contracts. Certain contracts awarded using the Section 876 authority can be unpriced at the contract level, while fair and reasonable pricing determinations are made for each individual order.  
Customer agencies voiced concerns about moving the price negotiation requirement from the contract level to the order level, stating that this change would significantly reduce the value that MAS contracts provide. Some industry stakeholders acknowledged that the change would save time, but others had concerns about increased procurement acquisition lead time (PALT) at the order level. After considering all feedback from external and internal stakeholders, GSA determined that the change would cause more burden than benefit, especially for agency buyers. Ultimately, GSA decided that maintaining pricing at the contract level provides the best value for the MAS Program. According to GSA, this allows for competitive market-based pricing and the ability for agencies to negotiate further discounts at the order level, eliminates the need to conduct a formal price negotiation at the order level, and significantly reduces the customer's PALT. 
White House Requests Significant Increase in National Security Budget
The White House plans to request $813.3 billion for national security spending, which will be one of the largest investments in national security in American history, according to Bloomberg. Such an investment in the national security budget would be a $31 billion increase from the approved spending from FY22 and an almost $43 billion increase from the White House budget office prediction for FY23 from a year ago. This large increase would support the U.S. development of new defense systems and defend the nation against the growing "military challenge from China." The budget includes $773 billion for the Department of Defense (DoD), which includes $130.1 billion for research and development and $145.9 billion for procurement. In the current fiscal year, President Biden has provided $782 billion for national defense spending, of which DoD received $728.5 billion. 
GSA Launches Modernized Federal IT Dashboard 
On March 21, the General Services Administration (GSA) announced the launch of the modernized Federal IT dashboard. The dashboard gives public insight into how the Government spends IT dollars by displaying IT cost and management data received from agencies. The dashboard has been updated with new software and technology that improves search functionality, provides interactive data visualization, and enhances accessibility. Users may also access data directly through a publicly available API. The modernized dashboard streamlines data submissions and upgrades Federal IT data collection into a modularized system that better supports the Office of Management and Budget (OMB) and agency partners. The dashboard was originally launched in 2009 to "promote the efficient and effective modernization of Government by providing increased transparency and accountability around Federal IT spending."  
GSA Administrator Robin Carnahan said the following about the importance of the modernized dashboard― 
"The new Federal IT dashboard is a significant milestone in a more than decade-long effort to provide greater transparency and accountability around Federal IT modernization. As Federal agencies make critical investments in upgrading their IT infrastructure and improving digital service delivery, it's vital for the public to have visibility into how these dollars are being spent. By making information about Federal IT management and spending more accessible and user-friendly, this new dashboard will incentivize agencies to be more efficient and effective, and offer valuable insights to our Federal partners and the public. The Federal IT dashboard is just one example of the many ways GSA is driving progress on IT modernization and digital service delivery Governmentwide, while providing maximum value to taxpayers." 
TMF Chair Discusses Board's Investment Methodology
Fedscoop reported that on March 21, Federal Chief Information Officer and Chair of the Technology Modernization Fund (TMF) Board, Clare Martorana, joined the Daily Scoop Podcast to discuss the TMF Board's investment strategies for projects that they believe will have the greatest chance of success. The strategy includes an initial project proposal, which takes 100 hours to review, followed by a full project proposal in which agencies demonstrate their commitment to the program's performance and processes. In total, the TMF has received $1.2 billion in funding to support IT and cybersecurity modernization projects, and the Board has committed $408.9 million of those funds to various programs.  
Due to limited funding, the Board looks to invest in agencies that have strong change management capabilities. The Board also looks at agencies' agile acquisition methods to determine if they would be a good fit to receive funding. Martorana added that the TMF Board and the Federal CIO Council have regularly released modernization playbooks for agencies to help them compete for TMF projects faster. Recently, the TMF Board awarded $9 million to two projects at the U.S. Postal Regulatory Commission and the Selective Service System which modernize systems and protect personal data. The Board continues to review other submissions as well.  
SAM.gov and Other Federal Systems Down Beginning April 1 for UEI Transition on April 4
On April 4, the Federal Government will stop using the DUNS number and will transition to the Unique Entity ID (UEI). The transition has already begun, and several MAS systems have started accepting UEI since February 28, 2022, according to a GSA Interact post. Starting on April 4, all Vendor Support Center and GSA Advantage! contracts and catalogs will automatically update to include the appropriate UEI.  
GSA announced upcoming scheduled downtimes for systems, as listed below.  

GSA Provides Polaris RFP Update on Release Dates, Scoring Table and More
On March 18, GSA released an updated Polaris Q&A. Through the Q&A, GSA provides many updates on the Polaris Request for Proposals (RFPs). For example, the agency announced that the RFPs for Small Business and Women-Owned Small Business (WOSB) pools should be released soon, but the RFPs for Historically Underutilized Business Zones (HUBZone) and Service-Disabled Veteran-Owned Small Businesses (SDVOSB) are anticipated to be released in Q4 of FY22. GSA also provided an updated Polaris Scoring Table.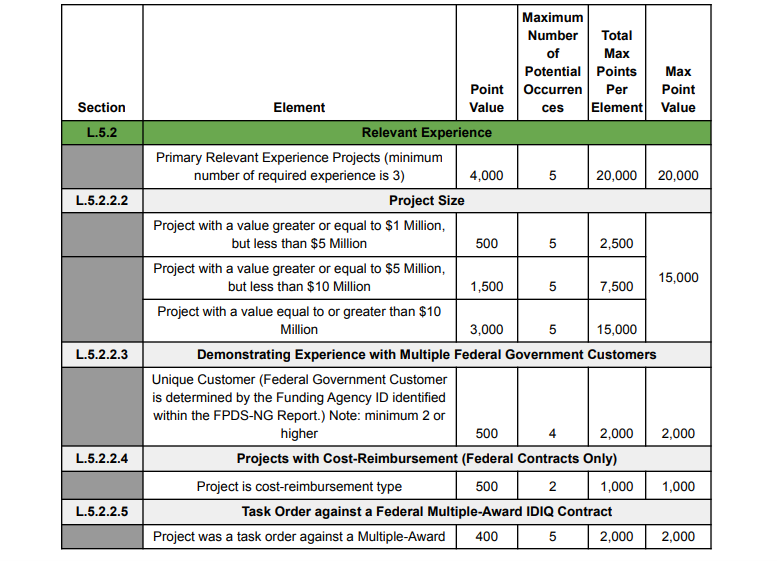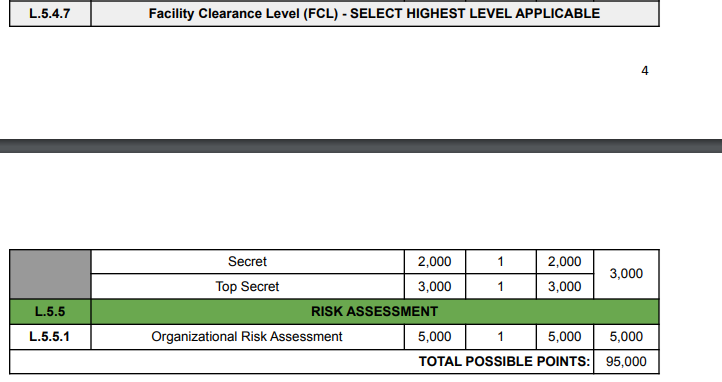 See the full Q&A here.  
Healthcare Spotlight: VA Moves Forward with EHR Deployments Despite OIG Concerns
Federal Computer Week reported that the Department of Veterans Affairs (VA) plans to move forward with the deployment of its electronic health record (EHR) system at facilities in Washington and Ohio despite multiple reports from the VA Office of Inspector General (OIG) pointing to deficiencies in the system's implementation. The OIG found issues with prescription orders, scheduled appointments and reminders, referrals, and care coordination. Additionally, the OIG found flaws with the help desk services that have caused clinicians to develop time-consuming workarounds instead of waiting on their service requests. According to a VA spokesperson, the department is "actively working to evaluate all identified problem sets and develop action plans for any unresolved issues." The EHR system is set to go live at Jonathan M. Wainwright Memorial VA Medical Center in Walla Walla, Washington on March 26, and at the VA Central Ohio Healthcare System in Columbus, Ohio on April 30. The system is currently in use at Mann-Grandstaff VA Medical Center in Spokane, Washington.  
In response to the OIG's recommendations, the VA indicated that their findings would be addressed no later than May 10. In their reports, the OIG did not recommend that the VA pause future deployments. However, Rep. Cathy McMorris Rodgers (R-Wash.), who represents Spokane and Walla Walla in Congress, has been calling for a pause on the Walla Wall deployment since February due to concerns about the findings in the OIG reports. Rep. Frank Mrvan (D-Ind.), Chairman of the House Veterans Affairs Committee Panel that focuses on oversight of the EHR program, was also concerned about the reports, but did not call for a stay of the system deployment. Mrvan announced that a subcommittee roundtable will be held on April 5 to hear thoughts from clinicians and leadership at the Walla Walla and Columbus medical facilities. Another hearing with VA leadership, contractors, and the OIG will be held on April 26 to discuss the reports.   
Legal Corner: The Final Buy American Act Regulations Are Here: What Contractors Need to Know
Authored by Alex Hastings, Anna Menzel, Jennifer Plitsch and Mike Wagner; Covington
The Legal Corner provides the legal community with an opportunity to share insights and comments on legal issues of the day. The comments herein do not necessarily reflect the views of The Coalition for Government Procurement.
On Monday, March 7, 2022, the Federal Acquisition Regulatory Council published a final rule aimed at strengthening Buy American Act domestic preferences in federal procurements. In particular, the final rule increases the numerical domestic content threshold for end products and construction materials and establishes a framework for providing further price preferences for items designated as "critical" products, materials, and components. The final rule will be effective October 25, 2022, so contractors have a short grace period to ensure compliance with the new requirements.
Read the full article here.
Discounted Training Offerings for Coalition Members
To complement the Coalition's current education and training offerings, we have partnered with Federal Publications Seminars (FPS) to provide even more online training courses to our members at an affordable price.
FPS will provide Coalition members access to an annual training subscription to both the FPSOnline Professional and FPSOnline Premium curriculum for $395 and $1,795 per person/year, respectively. These fees represent nearly a 50% discount off the FPS retail price of each online curriculum.
The FPSOnline Professional subscription, regularly priced at $795, includes unlimited access to all live and on-demand webinars and webinar series. There are more than 550+ webinars in the on-demand library, and 100+ live webinars and series produced each year. The discounted subscription can be purchased here FOR $395 using this promotional code 395THECGP2022.
The FPSOnline Premium subscription, regularly priced at $2,495, includes the Professional subscription benefits listed above plus unlimited access to 150+ live and on-demand 1-5-day virtual training courses which are offered annually. The discounted subscription can be purchased here for $1,795 using this promotional code  1795PREMCGP2022.
Other highlights include:
8-12 NEW live webinars offered each month; most of which are CLE/CPE approved;

Live virtual 1-5 day training courses offered annually and in the classroom;

Live webinars and on-demand courses are usually 60-90 minutes in length and cover everything from emerging hot topics to more substantive compliance and regulatory issues like CMMC – What this Means for Industry, Cost Accounting Standards, Effective Ethics Programs for Suppliers, and FAR Part 37 – Service Contracting; 

A wide collection of government contracting related resources, white papers and job briefs; and 

Downloadable course completion certificates.  
(Please note, FPS Classroom Courses, Certificate Programs, and FPSCustom training are not included in the FPSOnline Professional or Premium subscriptions and may be subject to additional charges from FPS.) 
For more information about this member benefit, please contact Matt Cahill at mattcahill@thecgp.org.
Appointees to the National Security Commission on Emerging Biotechnology 
On March 17, the leadership of the House and Senate Armed Services Committees announced the appointees to the National Security Commission on Emerging Biotechnology. The Commission was established by the 2022 National Defense Authorization Act. There will be twelve members on the Commission. The Commission will thoroughly review how advances in emerging biotechnology and other related technologies shape the Department of Defense's current and future activities. Within one year, they will issue an interim report on their findings to the U.S. President and the House and Senate Armed Services Committees. Finally, within two years, the Commission will submit a final unclassified report that includes recommendations to the U.S. President and Armed Services Committees.  
The leadership has selected the following appointees: 
Senator Alex Padilla, Senator from California;

 

The Honorable Dov S. Zakheim, Senior Advisor at the Center for Strategic and International Studies and Senior Fellow at the CNA Corporation;

 

Congressman Ro Khanna, 17

th

Congressional District of California Representative;

 

Paul Arcangeli, Retired House Armed Services Committee Member;

 

U.S. Senator Todd Young, Senator from Indiana;

 

Dr. Alexander Titus, Product Strategy and Operations Lead at Google Research;

 

U.S. Representative Stephanie Bice, Fifth Congressional District of Oklahoma Representative; and

 

Jason Kelly, Ph.D., Co-Founder and CEO of Ginkgo Bioworks.
Request for Member Feedback: Commercial Platforms RFI Response
On March 9,  GSA posted a Request for Information (RFI) seeking feedback from providers of commercial online platforms as the agency plans for its follow-on Commercial Platforms contract.  The RFI ostensibly is to help GSA understand the commercial practices available across several important areas of interest to Government buyers. The RFI is divided into two primary sections:  
3.1 – This section outlines areas that GSA may include in future Commercial Platforms contracts. For this section, 

GSA is seeking high-level feedback on the listed requirements, particularly if any would be difficult to meet based on existing commercial practices

. 

 

3.2 – This section focuses on user experience feedback that was collected over the last 18 months from the implementation of the program's proof of concept. This feedback highlights key features and functionalities that agency buyers and management found to be beneficial. For this section, 

GSA is seeking detailed feedback on the commercial practices for each of the identified areas, as well as information on the prevalence and availability of those features on today's commercial online platforms

. 

 
The full RFI, which includes the link to the form in which responses are being collected, can be found on SAM.gov here.  All responses are due April 15 by 10 am EST.  The Coalition will be filing comments on behalf of members.  Those members wishing to have their responses incorporated in the Coalition's comments should provide them to the Coalition no later than COB Thursday, March 31. Please submit comments to Samantha Holt at sholt@thecgp.org. 
DOL Proposed Rule to Streamline Discrimination Remedy Process
On March 21, the Department of Labor (DOL) announced the publication of a proposed rule that would modify the final rule, Nondiscrimination Obligations of Federal Contractors and Subcontractors: Procedures to Resolve Potential Employment Discrimination. The final rule has been effective since December 10, 2020 and requires inflexible evidentiary standards and definitions. Those standards complicate the pre-enforcement process and prevent the Office of Federal Contract Compliance Programs (OFCCP) from providing contractors with tailored information of discrimination in the notice process. There is also a codification of two formal notices, Predetermination Notice and the Notice of Violation. In these notices, the OFCCP will clarify noncompliance concerns and allow contractors the opportunity to respond.  
According to DOL, the proposed rule will reduce barriers to equal employment opportunities by removing the inflexible evidentiary standards created by the 2020 final rule. The OFCCP thinks that removing the evidentiary standards will advance the policy goal of preventing duplicative and inefficient processes. One of the inflexible evidentiary standards is that the OFCCP must provide both quantitative and qualitative evidence before it can issue a notice. This is a different requirement from Title VII and the proposed rule will remove the provision to provide both quantitative and qualitative evidence. 
To view the proposed rule, click here.  
DHA Will Host an Industry Day on March 30 
On March 30 at 9 am EST, Defense Health Agency (DHA) will host a virtual Industry Day Requirement Exchange (IDRE) to inform Industry of upcoming requirements and business opportunities. Attendees will have the opportunity to submit questions throughout the event. If you have any questions you would like to address, submit them to dha.ncr.acquis-procure.mbx.industry@mail.mil. DHA requests that you include "IDRE Vendor Question – [Insert Company Name] – [Insert Detail Here]" in the subject line.    
Registration is available here and will close on March 26.  All IDRE materials, including a detailed agenda and speaker presentations, will be posted to the SAM.gov (https://sam.gov/) and Health.mil (https://www.health.mil/) pages accordingly.    
Webinar: Foreign Sourcing and Supply Chain Issues, April 12 
The Coalition is pleased to host an upcoming webinar on Foreign Sourcing and Supply Chain Issues. This webinar will take place on April 12 from 12 -1 pm EST and will feature speakers from Covington, including Susan Cassidy, Partner; Mike Wagner, Partner; and Anna Menzel, Associate.    
The recent stress on worldwide supply chains is causing contractors to look for new sources of supply. This webinar considers the implications of U.S. Government sourcing obligations when making supply chain adjustments, including the requirements of the Trade Agreements Act, Buy American Act, limitations on using certain foreign telecommunications equipment (even if such equipment is not sold to the U.S. Government), and other emerging sourcing requirements and restrictions in this time of intensifying U.S.-China tension. The three presenters will review the sourcing limitations imposed by the U.S. Government and address the need to update certifications and contract documents when making changes to the supply chain.    
Click here to register.   
Upcoming Coalition Meetings 
The Coalition is pleased to announce a full schedule of upcoming meetings in April for members. Please join us for the following meetings:
*To RSVP for any of these virtual meetings (excluding the April 6 Furniture Committee meeting), please contact Michael Hanafin at mhanafin@thecgp.org.
IT/Services Committee Meeting with NASA SEWP, April 5
On April 5 from 10 – 11 am EST, the IT/Services committee will be hosting a meeting with Joanne Woytek, Program Director, NASA SEWP to provide an update on SEWP, including customer base, growth profile, trends in IT across Government, and key features/enhancements driving customer use.  
Furniture Committee Meeting with GSA's IWAC Director, April 6 
On April 6 from 10 – 11 am EST, the Furniture Committee is hosting a virtual meeting with GSA's Ryan Schrank, Director of the Integrated Workplace Acquisition Center (IWAC), and the IWAC Branch Chiefs. During the meeting, they will discuss Packaged Office Program implementation/next steps and provide an update on the Workplace 2030 initiative. 
To RSVP for this meeting, please register here. 
Healthcare Committee Meeting with VA OIG on FSS Preaward Reviews, April 12 
On April 12 at 10am EST, the Healthcare Committee will host a virtual meeting with the VA Inspector General's Office on their recently published Summary of Preaward Reviews of VA FSS Nonpharmaceutical Proposals. Our guest speaker will be Michael Grivnovics, Director of the Federal Supply System Division, Office of Contract Review in the VA Office of Inspector General (OIG).  Mr. Grivnoviks will discuss the OIG's findings, and most importantly, lessons learned for contractors— e.g., how to ensure that commercial disclosures are more accurate, complete and current from the OIG's perspective.
IT/Services Committee Meeting with GSA's IT Category Part 2, April 26 
The Coalition will be hosting our second virtual IT/Services Committee meeting with GSA's Office of Information Technology Category team on March 8 from 11 am – 12 pm EST. Guest speakers for this meeting include Cheryl Thornton-Cameron, Executive Director, Office of Acquisition Operations, and Larry Hale, Acting Director, Office of IT Services. During the meeting, they will provide an update from GSA's Office of IT Category. Please submit any questions or topics for the meeting to Michael Hanafin at mhanafin@thecgp.org.