e-Commerce Fundamentals and the Future
On April 1st, GSA announced a delay in the anticipated contract award date under the e-marketplace solicitation. GSA explained that "resources have shifted to support the COVID-19 response, and we are having to prioritize certain activities to support the immediate needs of the federal government." As a result, the contracting team for the e-marketplace procurement had to shift its focus to COVID-19 response efforts.  Coalition members strongly support GSA and the entire government's efforts in response to COVID-19.  We are all in this together!
At the same time, the delay in the anticipated award date provides an opportunity to address shortcomings in the e-marketplace solicitation.  Upon a return to more normal operations, GSA can address gaps in the solicitation that undermine the integrity of the federal market.  As currently structured, the e-marketplace solicitation creates a privileged class of government contractors, the e-marketplace providers.
Under the solicitation, this privileged contractor class has no responsibility for core compliance requirements, including the Trade Agreements Act/Buy American Act, Section 889, and counterfeit/gray market products.  In stark contrast, across government, contractors are obligated under their contracts to comply with these core requirements.  One need look no further than GSA's Multiple Award Schedule (MAS) program, where thousands of contractors are obligated to deliver products that comply with these requirements. The irony here is that MAS contractors will now have to compete against a privileged class of e-marketplace contractors who have no such obligation.  This approach undermines the integrity of the market, and correspondingly, government operations.
It should be clear that, when the government is on the other side of the apex of this virus and begins returning to normal operations, some practices will have to change.  With regard to GSA's e-commerce initiative, for supply chain security, resilience, and sufficiency, the requirements of the solicitation will need to be amended to provide products that comply with the Trade Agreements Act; that clearly identify country of origin; and, no less importantly, that make platform providers specifically responsible and answerable for all aspects of products that traverse their platforms.  These requirements are no more than those followed by thousands of vendors under the Schedules program and other government contracts that serve our nation in this time of need.
Moreover, this approach would align the solicitation's performance requirements with Executive Order 13904, "Ensuring Safe and Lawful E-Commerce for United States Consumers, Businesses, Government Supply Chains, and Intellectual Property Rights Holders," (the EO), which addresses the Administration's concerns about counterfeit trafficking on e-marketplace platforms.  As noted in public statements by Dr. Peter Navarro, these platforms play by a different set of rules than those that other businesses must follow.  Here, GSA has a unique opportunity to revise the solicitation and set a compliance standard that aligns with the goals of the EO.  In this respect, the GSA solicitation could serve as a model for the commercial e-Commerce market.
In closing, the Coalition reiterates its belief that with revenue comes responsibility.  There simply is no need for a privileged set of government contractors with no responsibility for core compliance.  As always, the Coalition stands ready, at the appropriate time, to work with all stakeholders to ensure the integrity of the e-commerce market.  Stay safe and healthy!
GSA 
Non-Availability Determination for 
TAA and BAA COVID-19
 Supplies
The General Services Administration (GSA) issued a non-availability determination for the Trade Agreements and Buy American clauses. GSA has declared that because certain supplies are temporarily unavailable,  agencies may use GSA contracts to purchase N95 masks and cleaning supplies that are not manufactured in the United States or a designated country. Agencies using GSA contracts do not need to issue a separate determination in order to purchase these supplies. These items may be temporarily added to Schedule contracts. The determination will expire on July 1. 
The following Federal Supply Classes (FSC) supplies are covered by the non-availability determination: 
– FSC 4240 – N95 Masks
– FSC 6810 – Bleach 
– FSC 6840 – Disinfectant including cleaners, sprays, and wipes 
– FSC 7930 – Cleaners including sanitizing surface and floor cleaners 
– FSC 8520 – Hand sanitizers, soaps, and dispensers 
Despite Needs, FEMA Unable to Accept Many Proposals from Vendors
According to the Wall Street Journal, the Federal Emergency Management Agency (FEMA) put out a request for supplies needed to fight the COVID-19 pandemic. Over 1,000 vendors responded but FEMA will not be able to use most of the vendors that responded to the request. FEMA cannot purchase from some of these vendors due to the vendors' requests for upfront payment, which FEMA cannot agree to. There are also vendors who have oversold what supplies they can get to FEMA. Unfortunately, reviewing vendor offers can require hours of vetting by FEMA. While in the context of a national emergency this process is time consuming, FEMA believes it is better than having to recompete projects.
FEMA has been working with the Department of Health and Human Services (HHS) to attempt to attack the supplies shortage. FEMA has had success with its "air bridge" program, where FEMA covers the costs of flights of supplies from overseas to the US. 50% of supplies from these flights will be delivered to hot-spot areas, which are determined by HHS and FEMA based on data from the Center of Disease Control and Prevention (CDC), and the remaining 50% go to distributors normal supply chain and then to their customers in areas across the US. To read the full article, click here.
Karen Brazell to Serve as Assistant Secretary for VA Office of Enterprise Integration
The VA announced this week that Karen Brazell, a U.S. Army veteran, will perform the duties of Assistant Secretary for VA's Office of Enterprise Integration (OEI).  In this role, Brazell will lead the OEI's work to integrate the operations of one of the largest federal departments to ensure improved outcomes for both Veterans and VA employees.
"Karen is an excellent choice to lead OEI, which is charged with integrating the operations," said VA Secretary Wilkie.  "OEI played a critical role in the successful rollout of the MISSION Act and countless other efforts aimed at helping Veterans, and Veterans will continue to benefit under her leadership."
Since 2018, Brazell served as VA's principal executive director and chief acquisition officer.  Before coming to VA, Brazell was chief of staff to the White House Military Office, where she oversaw strategic planning, communications and policy development among other issues.  The Coalition wishes Karen Brazell all the best in her new mission and looks forward to working together in the future.
GSA Posts MAS Consolida
tion Resources
On April 6, the General Services Administration (GSA) posted an update on MAS Consolidation on Interact. The notice contained the following eTools resources for contractors who may have questions related to the Mass Mod released on January 31, 2020: 
– The MAS Consolidation Impacts to eTools Presentation includes screenshots of the changes industry and federal agency partners will see in GSA systems, including eLibrary, eBuy, and GSA Advantage!  
– The SIP and EDI Instructions have been updated. 
– The GSA Advantage! Price List Text File Guide is also available to provide contractors with more specific instructions for updating price lists. Contractors can update price lists to the new SIN structure or upload a new SIP file after they have signed the mass modification. 
– An updated MAS Consolidation Customer Brochure, which includes information on consolidation.  
– The industry-focused MAS Modification Guidance recorded training has been posted on GSA's YouTube channel. This new guide is for contractors that have already signed the Consolidation Modification.  
– Add SIN Guidance for contractors with more than one contract. 
The deadline to accept the Mass Mod is July 31, 2020.  According to GSA, 67% of Schedule contractors have already accepted it. 
NIST to Play Important Role in Creation of Standards for CMMC Third-Party Assessors
The National Institute of Standards and Technology (NIST) is creating the standards that organizations will need to meet to become third-party assessors for the Cybersecurity Maturity Model Certification (CMMC), reports FedScoop. In addition, the CMMC governing accreditation board will have the option to modify the standards. The board oversees the training and credentialing of third-party assessors. In order to limit potential conflicts of interest, the executive board has strict ethics rules and NIST's role will assist in mitigating the conflict. Training for third-party assessors will start by the end of April or early May. 
Join a Dialogu
e 
with GSA
 about the Future of OASIS and PS-MAS
, April 14  
Join the Coalition's Joint IT/Services and GWAC/MAC Committee for a dialogue with GSA's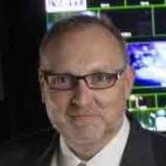 Rob Coen on April 14 at 10am.  Rob Coen is the Director of the Professional Services Program Management Office which leads the OASIS and PS-MAS programs. Mr. Coen will discuss OASIS – what the next 4 years look like and PS-MAS PMO re-organization and what's to come.  This will be a member only virtual meeting.  To RSVP, please email Michael Hanafin at mhanafin@thecgp.org and you will receive the dial-in information. 
eSRS
 and SAM Deadlines Extended
due to COVID-19
The Small Business Administration (SBA) has extended the deadline to file semi-annual Individual Subcontracting Reports (ISR) until June 30.  
Additionally, the General Services Administration (GSA) has provided 60-day extensions to SAM.gov registrations with expiration dates between March 19, 2020 and May 17, 2020. Impacted entity administrators should have received an email with notice of the extension. 
COVID-19 FAQs for GSA Global Supply Contractors
General Services Administration (GSA) posted a Frequently Asked Questions (FAQ) for Global Supply Contractors on Interact. As this is an evolving situation, it will be updated periodically. GSA has stated that Minimum Order Quantity (MOQ) or Minimum Order Value (MOV) may be removed from a vendor's contract. To have the MOQ or MOV removed from a contract, the vendor must contact their Contracting Officer (CO). GSA also states that vendors need to submit a backorder request for any order that cannot be fulfilled and prioritize the shipment of the high demand items. GSA has stated that customer agencies who are supplying products through Global Supply are essential and these vendors can get letters from the Heads of Contracting Activity stating that the vendor is essential. See all the FAQs here. 
Legal Corner: Defense Production Act Update: FEMA Exercises Control over PPE Exports
By Mayer Brown: David F. Dowd; Marcia G. Madsen; Sydney H. Mintzer; and Tamer A. Soliman
The Legal Corner provides the legal community with an opportunity to share insights and comments on legal issues of the day. The comments herein do not necessarily reflect the views of the Coalition for Government Procurement. 
The Federal Emergency Management Agency ("FEMA") has issued a temporary rule that enables FEMA to regulate exports over shipments of certain personal protective equipment ("the PPE Export Rule" or "the Rule").
FEMA promulgated the PPE Export Rule under the authority of the Defense Production Act, 50 U.S.C. § 4501 et seq. (the "DPA"), specifically sections 101 (50 USC § 4511) and 704 (50 U.S.C. § 4554), and the Executive Orders of March 23 and 26, 2020, and April 1, 2020, regarding the COVID-19 pandemic.
The DPA gives the US president authority to prioritize federal government orders for products and services (ahead of other customers) and to allocate resources as necessary to promote the national defense. Multiple agencies have been delegated authority to implement the DPA.
The rule is effective upon publication in the Federal Register (which is scheduled for April 10, 2020) and will remain in effect for 120 days.
The PPE Export Rule
The stated purpose of the Rule is to aid the response of the United States to the spread of COVID-19 by ensuring that scarce or threatened health and medical resources (referred to as "covered materials") are appropriately allocated for domestic use. All shipments of covered materials are allocated for domestic use and may not be exported from the United States without explicit approval by FEMA.
Covered Materials
The items covered by the PPE Export Rule are N95 filtering facepiece respirators, certain other filtering facepiece respirators that cover the user's airway (nose and mouth) and offer protection from particulate materials at an N95 filtration efficiency level, elastomeric air-purifying respirators and filters/cartridges, PPE surgical masks, and PPE gloves and surgical gloves.
The Rule contemplates that additional materials may be added to the covered materials list.
Restrictions
Under the Rule, before any shipments of covered materials may leave the United States, Customs and Border Protection ("CBP") will notify FEMA of an intended shipment and detain the shipment temporarily, during which time FEMA will determine whether to return for domestic use, issue a rated order for, or allow the export of part or all of the shipment. In making such determinations, FEMA may consult other agencies and will consider factors such as (1) the need to ensure that scarce or threatened items are appropriately allocated for domestic use; (2) minimization of disruption to the supply chain, both domestically and abroad; (3) the circumstances surrounding the distribution of the materials and potential hoarding or price-gouging concerns; (4) the quantity and quality of the materials; (5) humanitarian considerations; and (6) international relations and diplomatic considerations.
The Rule contains an exemption to address certain pre-existing commercial relationships. FEMA will not purchase covered materials from shipments made by or on behalf of a US manufacturer with continuous export agreements with customers in other countries since at least January 1, 2020, provided that at least 80 percent of such manufacturer's domestic production of covered materials, on a per item basis, was distributed in the United States in the preceding 12 months. If FEMA determines that a shipment of covered materials falls within this exemption, such materials may be transferred out of the United States without further review by FEMA. This exemption, however, is not unlimited as FEMA may waive it and fully review shipments of covered material if necessary or appropriate to promote the national defense.
The Implications
Timing and Process:  The PPE Export Rule makes clear FEMA will rely on CBP for immediate detentions of covered exports at the border, effective April 10, 2020. As a result, there will be detentions at ports across the country, pending a FEMA decision. The Rule does not mandate a specific time for FEMA to decide whether export will be permitted. The Rule only provides that FEMA will make determination "within a reasonable time of being notified" of a detention. Exporters may be in limbo, facing potential breach claims from customers abroad.
Exemption:  The exemption is critical as it will enable certain exporters to meet customer requirements. Unfortunately, the exemption is limited to companies that can show 80 percent of their production of covered material is for the domestic market. Exporters may need to engage FEMA to get a determination that they are covered by the exemption and (presumably) obtain documentation to prove to CBP officials' satisfaction at the point of export that the exemption covers the shipment. The Rule does not clarify what evidence is needed for presentation to CBP.
Impact on Foreign Parties:  The Rule also has implications for certain foreign companies. Foreign buyers who have contractual commitments with US PPE suppliers will face uncertainty as to whether and when products will be supplied. The Rule does not address foreign shipments transiting the United States for supply to a third country. The Rule says only "shipments" will be detained at the border. It is unclear if such transiting shipments will be detained.
Other Ramifications: In terms of predictability, the PPE Export Rule may be more problematic than a simple and direct ban. For example, if a shipment is detained for two weeks and then the decision is made to release the goods (or some of the shipment while the remainder is kept), it may be more difficult for the shipper to establish force majeure or to address the prospect of a breach and damages. The Rule does not address the application of the DPA liability protections for US businesses if a rated order is not issued and export is permitted but materially delayed. Finally, it is possible that the Rule may result in foreign retaliation or countermeasures.
Recommendations
Suppliers, brokers, and buyers of covered materials should carefully review the Rule to assess its impact on their supply chain planning, contractual obligations, and mitigation strategies. DPA requirements flow through the supply chain, and suppliers for manufacturers of covered materials must be attendant to the Rule's ramifications and raise questions promptly. Parties who believe an exemption may apply should engage with FEMA as soon as possible in order to minimize potential commercial uncertainty and disruption.
Healthcare Spotlight: HHS IG Survey
of Hospitals 
Finds "Assistance with COVID-19 Testing, Supplies and Equipment" Among Top Requests 
This week, the Health and Human Services (HHS) Inspector General released a report on its survey of hospitals on the COVID-19 response.  Administrators from 323 hospitals nationwide participated in the survey which focused on the challenges that hospitals were facing, how they were mitigating those challenges, and what the government could do to assist.  According to HHS, hospitals reported that their most significant challenges centered on testing and caring for patients with COVID-19 and keeping staff safe.    
"Assistance with testing, supplies and equipment," was among hospitals' top requests of the government.  Hospitals reported that severe shortages of testing supplies and long wait times for results led to additional challenges such as greater use of personal protective equipment (PPE) and extended hospital stays while patients awaited test results. Staffing levels were also impacted as hospital staff who were potentially exposed to COVID-19 awaited test results which could take 7 days or longer.  Needed supplies requested by hospitals included not only testing supplies, PPE, ad ventilators, but also other materials and logistic support that accompany more hospital beds and patient rooms (e.g., IV poles, medical gas, no-touch infrared thermometers, food, disinfectants, toilet paper, and cleaning supplies). 
Hospitals reported challenges competing for limited supplies with state and Federal agencies, and requested that the government intervene to coordinate a more equitable distribution of supplies nationwide. They also suggested that the government assist hospitals by- 
providing test kits and swabs, or for the government to take steps to ensure that supply chains can provide hospitals with a 

sufficient

 supply of tests;

 

making testing faster by allowing more entities to produce tests and related supplies or to conduct tests;

 

helping in obtaining a range of supplies, such as N95 masks, surgical masks, gloves, and other protective gear; and

 

providing equipment such as ventilators, triage tents, and beds, among others, or taking steps to bolster supply chains to provide needed equipment.

 
The survey took place during the week of March 23- 27th and reflects hospitals' experiences during that time.  To read the full report, visit https://oig.hhs.gov/oei/reports/oei-06-20-00300.pdf.  
VA to Brief Members on COVID-19 Response, April 15
The Veterans Health Administration (VHA) will brief Coalition members on their current response to COVID-19 next Wednesday, April 15.  Nathan Turnipseed, National Director of the Medical Supply Program in VHA's Procurement and Logistics Office will brief members on the VA's current efforts and priorities related to COVID-19 and how contractors can best support the VA at this critical time. 
The virtual meeting will be Wednesday, April 15th at 2pm EST. To register to attend, contact Michael Hanafin at mhanafin@thecgp.org. The Coalition sincerely appreciates Mr. Turnipseed for taking the time to update the VA's industry partners on the COVID-19 response. 
Small Business Committee Meeting, April 16
Please join the Small Business Committee of the Coalition for Government Procurement, on April 16 at 10 am ET, as they welcome Maggie Moore, Professional Staff Member, and Therese Meers, Counsel, of the Senate Small Business Committee.
Moore and Meers will discuss Title 1 of the CARES Act, the implementation of Paycheck Protection Program, and the potential fourth COVID-19 package. Please email Michael Hanafin at MHanafin@thecgp.org to RSVP.
DoD Releases Purchase Card and Commercial Item Determination Guidance
Last weekend, the Defense Department released new guidance pertaining to commercial item determinations and purchase card use during the COVID-19 pandemic. The Defense Contract Management Agency Commercial Item Group (DCMA CIG) prepared a Commercial Item Determination (CID) that lists the items that meet the requirements of the commercial item definition. The CID is limited to awarding contracts for supplies and services specific to COVID-19 response. Read the CID here.  
Additionally, DoD released a memo that offers information and guidance to promote compliance with policies related to the Department of Defense Government-wide Commercial Purchase Card program. To view the memo, click here. 
Webinar: The Shifting Shape of the COVID-19 Response for Commercial Companies, April 16
Please join the Coalition for our next webinar – The Shifting Shape of the COVID-19 Response for Commercial Companies.  Our presenters for this webinar are: Marcia Madsen, Luke Levasseur, and David Dowd from Mayer Brown LLP.
The webinar will cover the following topics:
Latest developments in Stay-at-Home orders and Essential Businesses, including health checks and other operational restrictions
Latest developments in the use of the Defense Production Act, including rated orders for ventilators, PPE and export restrictions
Changes for the Multiple Award Schedule, including potential for rated orders and domestic preference waivers
Use (or abuse) of Other Transaction Authority to Acquire Commercial Items
Relief for "small" contractors under the Paycheck Protection Program.
Click here to register.
Webinar: Cybersecurity Maturity Model Certification (CMMC) Guidelines
, April 22
Now that DOD has released the final version of the Cybersecurity Maturity Model Certification (CMMC) guidelines, all contractors that work directly or indirectly on Department of Defense (DOD) contracts should be preparing to obtain the CMMC.  This important new certification, which DOD will eventually require for all DOD contracts, demonstrates your IT system's capability for protecting DOD-sensitive information and will help you gain (or not lose) a competitive advantage.  With the third-party certifiers potentially starting to accept applications from contractors as soon as this summer, PilieroMazza is committed to helping government contractors understand the guidelines and what they need to do to prepare for the certification. 
Please join Jon Williams and Anna Wright—members of the Firm's Cybersecurity and Data Privacy team—for a one-hour webinar on April 22nd when they will discuss: 
An introduction to and overview of the CMMC;

 
An explanation of the five certification levels and the framework against which contractors will be judged to attain each level;

 

What contractors should be doing now to update their internal IT, employee, and DOD business capture practices and procedures;

 

Cybersecurity's impact on awards and protests and how to ensure your company is adequately protected in teaming, subcontract, joint venture, and related agreements with third parties;

 

Leveraging mentor-protégé relationships to jump start your cybersecurity compliance; and

 

The importance of cybersecurity due diligence in mergers and acquisitions.

 
Click here to register. 
DoD Expands OTAs During COVID-19 Pandemic
On April 5, the Department of Defense (DoD) announced that it was expanding the use of Other Transaction Authority. In accordance with Section 13006 of the Coronavirus Aid, Relief, and Economic Security Act (CARES Act), DoD is authorized to execute Other Transaction for Prototype Project agreements. This expansion applies for the duration of the COVID-19 national emergency declaration and will include: 
– For OT for prototype project agreements and any follow-on production contract or OT in excess of $100 million, to the Directors of the Defense Agencies/Field Activities with contracting authority, Commanding Officers of Combatant Commands with contracting authority, and the Director of the Defense Innovation Unit; and  
– For OT for prototype project agreements and any follow-on production contract or OT in excess of $500 million, to the Senior Procurement Executives (SPE) of the Military Departments, the Director of the Defense Advanced Research Projects Agency (DARPA) and the Director of the Missile Defense Agency (MDA). The authority to approve OT prototype actions exceeding $100 million but not exceeding $500 million may be delegated from the SPE or the Director to such officials as the SPE or the Director sees fit, in accordance with section 13006.  
– Section 13006 relaxes the requirement set forth in section 2371(b) for 30-day advance notification to the congressional defense committees of a transaction in excess of $500 million related to the national emergency for COVID-19. Section 13006(b)(2) requires, instead, that the Under Secretary of Defense for Research and Engineering or the Under Secretary of Defense for Acquisition and Sustainment submit notification as soon as practicable after the commencement of such a transaction. The responsibility for making this notification is delegated to the SPE of the Military Department, the Director of DARPA or the Director of MDA approving any such transaction. 
President Selects Nominees for Vacant IG Positions
On April 6, the Senate received President Trump's nominations for the Inspector General (IG) vacancies at the Department of Defense (DoD), Tennessee Valley Authority (TVA), Department of Education, and Central Intelligence Agency. Jason Abend, senior policy advisor for US Customs and Border Protection, is nominated to fill the IG vacancy at the DoD, which has not had a Senate-confirmed appointee for over four years. The other nominations are Katherine Crytzer for TVA, Andrew De Mello for Department of Education, and Peter Thomson for CIA. 
DoD and VA have Paused Efforts Towards EHR Due to Coronavirus
FedScoop reported that the Department of Veterans Affairs (VA) has paused the launch of its electronic health record (EHR), and that the VA has not selected a new date for the launch. VA Secretary Robert Wilkie stated that the VA has completed "99 percent" of the backend tech for the launch in the site in Spokane. While the VA has paused the EHR launch due to the Coronavirus, the Joint Health Information Exchange between the VA and the Department of Defense (DoD) is still on track to start by the end of April. 
However, DoD has decided to delay its work on its EHR. Cori Hughes, director of program integration, said that DoD has adjusted any activities that will distract providers from supporting the current pandemic. Read more about the DoD EHR modernization here. 
Former GSA IG Nominated to Oversee Pandemic Recovery
President Trump has nominated Brian Miller, the former Inspector General for the General Services Administration, to serve as the Special Inspector General for Pandemic Recovery at the Department of Treasury. Miller was previously a special assistant to the President and senior associate counsel in the Office of White House Counsel.  The Special Inspector General will oversee the Government's response to the COVID-19 emergency, including $2 trillion in funding through the CARES Act, which was signed by the President on March 27. 
COVID-19 Resources for Federal Contractors 
The Coalition is committed to updating members on the latest contracting developments related to the COVID-19 pandemic.  As a result, we have been distributing notifications to members through the Committees and in announcements from Coalition President, Roger Waldron.  For a consolidated list of acquisition related documents from the Federal government, and articles from our member companies in the Legal community, visit our COVID-19 Resources for Federal Contractors page on our website.  If you have any submissions for the page, please contact Aubrey Woolley at awoolley@thecgp.org.    
Off the Shelf
: How Immersive Technology is Changing DoD
On Off the Shelf, The Booz Allen Hamilton Immersive Technologies Team (Andy Shaw, Sandy Marshall, Elyse Heob, Joel Ward, Sam Hendricks, Shane Mathes, and John Sherman) discuss bringing immersive solutions to the Defense Department. 
The Booz Allen team highlights how technological advances in virtual and augmented reality are changing the way the department trains, plans and executes. It examines how virtual reality is being applied across a host of training applications, including pilot, maintenance, and IED detection/neutralization. 
The Booz Allen team also shares how immersive technologies support mission planning, logistics and building/space design.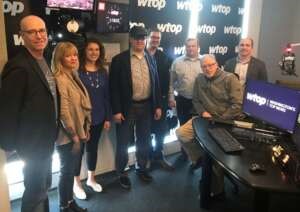 Finally, the team showcases the future of augmented reality capabilities like brain-computer interfaces, emotional detection, and voice recognition. 
Click here to listen to the full show. 
Lawmakers Look to Support Defense Industrial Base
Federal Computer Week reported that lawmakers have growing concerns about the impact of the COVID-19 pandemic on the defense industrial base. Senator Mark Warner (D-VA) has asked the Office of Management and Budget (OMB) to implement contractor relief on a consistent basis, including paid leave, in the CARES Act. In an April 2 letter to OMB, Warner wrote that he is worried that agencies will take disparate approaches without the directive, leading to "uncertainty and instability in the contractor industrial base." Warner also urged OMB to avoid major cutbacks and endorsed teleworking for contractors. Other legislators have also worked to aid the defense industrial base.  
Rep. Mac Thornberry (R-TX), ranking member of the House Armed Services Committee, introduced the Expanding Acquisition Reform Act on April 2, which would expand DoD's reform efforts for Fiscal Year 2021. The bill requires DoD to regularly assess technological vulnerabilities in the supply chain, mitigation strategies, and timelines. They must also report whether they lack funds to address industrial base vulnerabilities. 
FEMA Limits Exports of PPE
On April 8, the Federal Emergency Management Agency (FEMA) issued a temporary final rule to allocate certain scarce or threatened materials for domestic
use during the COVID-19 pandemic. These materials cannot be exported from the U.S. without approval by FEMA. 
The rule covers five types of personal protective equipment (PPE), including  
– N95 filtering facepiece respirators,  
– Other filtering facepiece respirators,  
– Elastromeric, air-purifying respirators and appropriate filters/cartridges, 
– PPE surgical masks,  
– PPE gloves or surgical gloves intended for the same purposes.  
The rule will be in effect for 120 days. 
DoD Creates Teleworking Readiness Taskforce
On April 6, Fedscoop reported that the Defense Department (DoD) has set up a Teleworking Readiness Taskforce comprised of CIOs and senior IT officials in order to address challenges associated with the majority of its workforce teleworking. The task force is headed by DoD CIO Dana Deasy. Members of the task force come from the services, the Defense Information Systems Agency, and other DoD components. The task force  focuses on global network performance, working with industry, and anticipating future telework requirements. So far, the task force has worked on a cloud tool which allows for video, audio, and chat on a secured network. Currently, more than 60 percent of DoD's workforce is teleworking.