Coalition Springs into Action
Springtime has been busy (in a good way!) here at the Coalition and it's hard to believe it's already May!    We started off April with a flurry of committee meetings, including two different IT/Services Committee meetings discussing NASA SEWP and GSA's Office of IT Category; the Furniture Committee discussing the Packaged Office Program implementation and an update on the Workplace 2030 initiative; the Healthcare Committee discussing the Summary of Preaward Reviews of VA FSS Nonpharmaceutical Proposals; and the re-launch of the Green Committee where they discussed sustainability requirements and trends. Thank you for carving time out of your busy schedules to attend these important meetings.  Thank you also for the large participation at our timely webinar on Foreign Sourcing and Supply Chain Issues last month.
The blistering pace will continue, with no upcoming event drawing more excitement than our Spring Training Conference – The Federal Customer Experience, taking place both in-person and virtually on June 15-16. We've been receiving enthusiastic registrations with people excited to see their friends, colleagues, and industry peers – for many – the first time in over two years.  As a reminder, the first day will be dedicated to healthcare topics and issues, while the second day will have a governmentwide focus.  Your registration covers both days, and we encourage you to stay for our reception at the end of day two.  Please take a few minutes to register right now.  Also, while there are many sponsorship opportunities available, I would like to thank the following members for committing right away: day one sponsors include Title Sponsor, AvKARE, and Gold Sponsor and Lunch Sponsor, Medical Place; day two sponsors include SAIC and The Gormley Group as Silver Sponsors.  Please contact Matt Cahill with sponsorship questions or commitments at mcahill@thecgp.org.
Prior to our Spring Training Conference, we have additional committee meetings scheduled, including the Medical/Surgical Subcommittee meeting on May 16 where Andrew Centineo, Executive Director, OAL, VHA and Christopher Parker, Associate Executive Director, SAC, VA, will be discussing VA's MSPV-Z acquisition strategy. Also, on May 25, Carol Hulme, Attorney Advisor, SBA Office of Government Contracting and Business Development, will be meeting with the Small Business Committee to discuss the non-manufacturer rule.  While this meeting with be offered virtually as well, we are excited it will serve as our first in-person committee meeting since 2020!  Please also mark your calendars for a Pharmaceutical Subcommittee meeting on June 8, where Dr. Jennifer Martin, Deputy Chief Consultant, VA Pharmacy Benefits Management (PBM) Services, will join us to respond to member questions.  Please submit your questions for Dr Martin to Aubrey Woolley at awoolley@thecgp.org by May 31.
Finally, we have just scheduled a webinar for May 24 on Bid Protest Update: Key Developments and Strategies. Seth Locke & Alexander Canizares of Perkins Coie LLP will provide an overview of hot topics and key developments in case law before the Government Accountability Office, the U.S. Court of Federal Claims, and the U.S. Court of Appeals for the Federal Circuit and their significance for government contractors, including challenges involving key personnel, an agency's duty to engage in discussions with offerors, and challenges focusing on cost realism and labor costs.  Seth and Alex will also offer perspectives on ways for companies to mitigate risks and effectively defend and challenge agency procurement actions.  I encourage you to attend!
Of course, we will continue planning meetings beyond conference as well, such as a meeting with Michael Parrish, Principal Executive Director for the Office of Acquisition, Logistics, and Construction (OALC), VA, who we are asking to share thoughts on Supply Chain Assessment and Modernization in late June or early July.  Please let us know of other topics and/or speakers you would like for us to pursue in the latter part of the year.  Thank you for your continued participation and we are looking forward to seeing you at the conference in June, if not before!
OMB Updates Category Management Guidance to Advance Equity
In GSA's Governmentwide Professional Services Category Spring 2022 newsletter, GSA reported on updates to the Office of Management and Budget (OMB) Category Management Guidance in accordance with the Advancing Racial Equity and Support for Underserved Communities through the Federal Government Executive Order (EO). The EO directs Federal agencies to reduce barriers and provide more procurement opportunities to underserved communities. In December 2021, OMB released a memo that updates previous Category Management Guidance to advance the objectives of the Advancing Racial Equity EO. The specific revisions made to OMB memo M-19-13, Category Management: Making Smarter Use of Common Contract Solutions and Practices are outlined below:
A new Tier 2-Socioeconomic Small Business (SB) Spend Under Management (SUM) measure takes effect at the beginning of FY 2022 (retroactive to October 1, 2021) to give agencies automatic credit towards agency category management goals for all awards made to certified and self-certified socioeconomic small businesses.
Agencies are to establish and implement category management plans consistent with statutory socioeconomic responsibilities and the need to diversify the agencies' small business supplier base.
Agencies are reminded that category management plans shall not prioritize spending on "Best in Class" (BIC) solutions at the expense of meeting socioeconomic small business goals and providing maximum practicable opportunity to small businesses.
The Small Business Administration and the Department of Commerce, which includes the Minority Business Development Administration, are recognized as voting members of the Category Management Leadership Council.
For more information about OMB's updated Category Management Guidance to Federal agencies, visit www.whitehouse.gov/wp-content/uploads/2021/12/M-22-03.pdf.
Industry Calls for More Tech Funding in FY23
Fedscoop reported this week that a coalition of industry groups has written to lawmakers, calling on them to support additional funding for technology improvements across the Federal Government. In a joint letter, nine trade groups asked lawmakers to support the request for $300 million for the Technology Modernization Fund as part of the Presidential budget. The groups stated that the requested funds are needed for agencies to meet their zero trust goals in accordance with OMB's zero trust acquisition strategy   and the Executive Order on 'Improving the Nation's Cybersecurity' (EO 14028), The joint letter was signed by the Alliance for Digital Innovation, Center for Procurement Advocacy, Computing Technology Industry Association, Information Technology Industry Council, National Defense Industrial Association, The Professional Services Council, Security Industry Association, Software and Information Industry Association, and TechNet.
GSA Launches BUY.GSA.GOV
On April 26, General Services Administration (GSA) Federal Acquisition Service (FAS) Commissioner Sonny Hashmi published a blog about the agency's new Governmentwide buyer experience tool, buy.gsa.gov. The tool was built using human-centered design and addresses barriers in the acquisition processes. Representatives from both the Federal Government and industry participated in research and testing sessions for the tool. Key features of the tool include easier market research, searchable templates and sample documents to assist with planning acquisitions, and interactive checklists that help with building acquisition packages.
The new website was launched as part of GSA's Federal Marketplace Strategy which includes simplifying the buying and selling experience for customers, suppliers, and acquisition professionals. Specifically, one of the agency's goals was to improve the buyer experience through "a consolidated online experience that simplifies market research and helps with acquisition planning by providing easy access to commonly used documents, templates, and pricing resources."
 30-Day Extension for Entity Registration Renewals on SAM.gov
On April 4, the Unique Entity ID, which is generated in SAM.gov, became the authoritative identifier for companies doing business with the Federal Government. The DUNS number was retired on this date. According to an Interact notice, to help users during the transition, GSA is applying an automatic 30-day extension for existing SAM.gov entity registrations needing to be renewed with an expiration date between April 29, 2022 and April 28, 2023. For example, an entity registration with an expiration date of June 1, 2022 will be given an extension to July 1, 2022. Impacted entities will receive an email from samadmin@sam.gov with the subject line "30-Day Sam.gov Extension Granted for [Entity Name/Unique Entity ID/CAGE]." The new expiration dates are included in the SAM entity management extracts and will be available through web services once the records are extended. The extensions will be processed by GSA in an incremental manner over the next several weeks. For any assistance with any Integrated Award Environment (IAE) Systems, including SAM.gov, contact the Federal Service Desk at FSD.gov. To learn more about the IAE and GSA's systems, go to GSA.gov/IAE.
SBA Outlines Plans to Increase Investments in Small Disadvantaged Businesses
Federal Computer Week reported that during a hearing of the Senate Small Business and Entrepreneurship Committee last week, SBA Administrator Isabella Guzman spoke about the agency's funding request of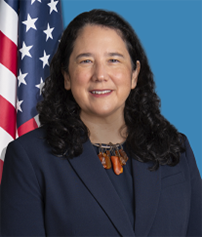 $1.06 billion. According to Administrator Guzman's testimony, $914 million will be dedicated to the SBA's critical small business programs and $143 million for major disasters under the Stafford Act. SBA plans to invest in programs offering opportunities and resources to women-owned businesses and contractors from traditionally underserved communities as part of an effort to reverse a 40 percent decline in Federal contracts with small businesses over the last decade. The agency is also requesting increased funding for its 7J program in order to provide more education and technical assistance to small businesses to help them compete for government contracts. Additionally, the agency plans to increase direct access to resources for underserved communities by allocating nearly 30 percent of its development center program funding to organizations that serve minorities.
CIO-SP4 to be Awarded Within Next Six Months
FCW reported that the final two pre-award protests for the National Institutes of Health (NIH) Information Technology Acquisition and Assessment Center's (NITAAC) CIO-SP4 contract have been dismissed by the Government Accountability Office (GAO). The final two protests were dismissed on April 21 and April 25. The objections of both protestors were that NITAAC had changed the evaluation criteria without allowing bidders to revise their proposals. The CIO-SP4 solicitation received over two dozen protests since the initial request for proposals was issued in May 2021. One protest was sustained by GAO, which argued that mentor-protégé teams were at a disadvantage due to different submission requirements. Since then, the solicitation has been amended to modify teaming and mentor-protégé arrangements.
With the resolution of these protests, NITAAC plans to announce awards for the CIO-SP4 contract before November 1, 2022. The agency will also extend the CIO-SP3 and CIO-SP3 Small Business contracts for up to one year as companies transition to the new vehicle. The CIO-SP3 ordering period ends on May 31, 2022, and the period of performance on CIO-SP3 task orders closes in five years.
Legal Corner: Let the Writing Begin: FAR Council Agrees to Draft Proposed Climate Disclosure FAR Amendments
 In another significant development for federal contractors watching as the Federal Government seeks to broaden its effort to leverage procurement policy to address climate change, the FAR Council, on April 13, 2022, agreed to move forward with drafting a proposed FAR amendment that could mandate public disclosure of greenhouse gas (GHG) emissions and climate related financial risks for major federal contractors. 
This action is in accordance with Executive Order 14030, Climate-Related Financial Risk, which directed the FAR Council to consider mandating disclosures of GHG emissions and climate related financial risks for major federal contractors, and follows the Department of Defense (DoD), General Services Administration (GSA), and National Aeronautics and Space Administration (NASA) October 2021 Advance Notice of Proposed Rulemaking seeking public comment on a variety of GHG emissions and climate related financial risks topics (discussed here). This development is notable given that EO 14030 only instructed the FAR Council to "consider" amending the FAR but did not otherwise mandate the drafting of climate disclosure amendments. 
This development is also consistent with and builds upon other recent activity from a number of federal agencies, including the SEC, which in March proposed a sweeping climate-related disclosure rule for regulated entities covering not only financial risks posed to the entities by climate change but also the GHG emissions of the entity itself. Similarly, on April 4, 2022, the FDIC released a draft statement of principles regarding how large financial institutions can manage climate-related risk. 
Showing the Way: OMB Issues Initial Guidance on New Buy America Requirements for Federally Funded Infrastructure Projects
Authored by Jason Workmaster, Alex Sarria, Elizabeth Cappiello and Alexandra Prime, Attorneys at Miller & Chevalier
The Legal Corner provides the legal community with an opportunity to share insights and comments on legal issues of the day. The comments herein do not necessarily reflect the views of The Coalition for Government Procurement.
On April 18, 2022, the Office of Management and Budget (OMB) issued preliminary guidance (the Guidance) to federal agencies on the implementation of new "Buy America" domestic preference requirements enacted recently in the $1.2 trillion Infrastructure Investment and Jobs Act (IIJA), Pub. L. No. 117-58, §§ 70901-52 (Nov. 15, 2021) (the Act). The Guidance is a must-read for any company looking to compete for federally funded infrastructure projects that are subject to Buy America requirements.Background: President Biden's Made in America Initiative
In January 2021, President Biden signed Executive Order 14005, Ensuring the Future is Made in All of America by All of America's Workers (the Order, discussed here), which aimed "to maximize the use of goods, products, and materials produced in, and services offered in, the United States." The Order launched a government-wide initiative that soon produced significant changes to the Federal Acquisition Regulation (FAR) provisions implementing the Buy American Act in connection with federal procurement contracts (discussed here and here). The Order also was the blueprint for new IIJA Buy America provisions applicable to non-procurement, federally funded infrastructure projects administered, for example, by the Department of Transportation (DOT). The IIJA's Buy America provisions (1) require all iron or steel products, manufactured products, and construction materials used in a federally funded infrastructure project to be "produced in the United States," and (2) establish the Made in America Office (MIAO) within OMB to manage Buy America waiver requests and enforce Made in America laws (discussed here).Summary of OMB's Initial Buy America Guidance
The Guidance provides preliminary instruction on two subjects that are critical for any company looking to compete for federal infrastructure opportunities subject to the current panoply of Buy America requirements enforced by federal agencies:
It describes the Buy America manufacturing and domestic content standards that will apply to iron, steel, manufactured products, and construction materials used in federal infrastructure projects
It identifies the bases for obtaining Buy America waivers in connection with such projects
Buy America Requirements in Federal Financial Assistance Programs
Scope of the Act's Buy America Requirements
The Guidance reiterates that the new Buy America requirements stated in the IIJA will apply to all federal financial assistance programs (as defined in 2 CFR § 200.1) — whether or not funded through IIJA — when funds are appropriated or otherwise made available and used for an infrastructure project. This approach is broader than those adopted in previous infrastructure laws and makes the IIJA's Buy America requirements applicable to a far wider range of federally funded infrastructure projects.Specifically, the Act's definition of "infrastructure" encompasses all public infrastructure projects including at a minimum: the structures, facilities, and equipment for U.S. roads, highways, and bridges; public transportation; dams, ports, harbors, and other maritime facilities; intercity passenger and freight railroads; freight and intermodal facilities; airports; water systems, including drinking water and wastewater systems; electrical transmission facilities and systems; utilities; broadband infrastructure; and buildings and real property. The Guidance notes that agencies should also treat "structures, facilities, and equipment that generate, transport, and distribute energy – including electric vehicle (EV) charging – as infrastructure." According to the Guidance, when determining if a particular project fits the definition of "infrastructure," agencies should consider whether the project will "serve a public function, including whether the project is publicly owned and operated, privately operated on behalf of the public, or is a place of public accommodation, as opposed to a project that is privately owned and not open to the public." Projects with these characteristics are more likely to qualify as an "infrastructure" project under the Act. In the Guidance, OMB clarifies that if no funds from a particular award will be used for infrastructure, the Act's Buy America requirements do not apply to the award. Similarly, under a covered program, the Buy America requirements do not apply to a non-infrastructure project, even if the award also includes a covered project. However, "a Buy America preference applies to an entire infrastructure project even if it is funded by both Federal and non-Federal funds under one or more awards." The Guidance also explains that the Act's Buy America requirements only apply to materials that are "consumed in, incorporated into, or affixed to" the infrastructure project, not to tools, equipment, or supplies used for the completion of the infrastructure project. Similarly, the requirements do not apply to "equipment and furnishings, such as movable chairs, desks, and portable computer equipment, that are used at or within the finished infrastructure project but are not an integral part of or permanently affixed to the structure."  OMB explains that an article, material, or supply should only be classified into one of the Buy America categories: (1) iron or steel, (2) manufactured products, or (3) construction material. On covered infrastructure projects, the Act requires each such item to be "produced in the United States." The phrase "produced in the United States" is defined as follows in each category:
Iron and Steel: All iron and steel manufacturing processes, from the initial melting stage through the application of coatings, must occur in the U.S. Agencies are to apply this standard only to goods that "are predominantly iron or steel, unless another standard applies under law or regulation."
Manufactured Products: The product must be: (1) manufactured in the U.S., and (2) the cost of the components of the manufactured product that are mined, produced, or manufactured in the U.S. must be greater than 55 percent of the total cost of all components in the manufactured product, unless another standard for determining the minimum amount of domestic content has been established under applicable law or regulation.
Construction Materials: All manufacturing processes for the construction material must occur in the U.S.
The foregoing Buy America requirements go into effect on May 14, 2022, which means that no later than that day, all applicable programs must comply with the Act (subject to agency-specific determinations to impose more restrictive requirements, as discussed below). Agencies can comply with the Act by incorporating the Buy America preference in the terms and conditions of each award of a covered infrastructure project. This applies to new awards as well as renewal awards obligating additional funds to existing funds that are executed on or after May 14, 2022. Agencies are therefore required to include a Buy America preference in awards issued on or after May 14, 2022, "even if Notices of Funding Opportunities for those awards did not include a Buy America preference." However, agencies may consider a waiver to avoid undue increases in the time and cost of a project when the Notice of Funding Opportunities did not include the Buy America preference or if the budget for purchase of covered materials has already been agreed upon.Consistent with the IIJA, and to avoid unnecessary disruptions to programs that already meet or exceed the Act's requirements, OMB advises agencies to consider whether their current domestic content requirements meet the standards of the Act and keep in place all policies and provisions that meet or exceed the standards required by the Act. For those programs that do not fully comply with the Act, however, the Guidance directs agencies to make necessary changes to come into compliance with all parts of the Buy America requirements of the Act. For example, if a program has standards in place that meet the requirements for iron and steel, it is required only to adopt new standards for manufactured products and construction materials.Issuing Buy America Waivers
Most of the Guidance focuses on the Buy America waiver process. Pursuant to the Act, the head of a federal agency may waive the application of a Buy America requirement, if they find that:
Applying the domestic content procurement preference would be inconsistent with the public interest (a "public interest waiver")
Types of iron, steel, manufactured products, or construction materials are not produced in the U.S. in sufficient and reasonably available quantities or of a satisfactory quality (a "nonavailability waiver")
The inclusion of iron, steel, manufactured products, or construction materials produced in the U.S. will increase the cost of the overall project by more than 25 percent (an "unreasonable cost waiver")
Prior to issuing a waiver, agencies must publicize on their website any proposed waivers they intend to grant and allow time for public comment. Such waivers also must be posted to a "centralized waiver transparency website" managed by the General Services Administration (GSA) no later than November 15, 2022. According to the Guidance, agencies "should" notify the MIAO in advance of posting any proposed award or project-level waiver and "must" consult with the MIAO for proposed waivers "with broader applicability (such as a general applicability waiver) before posting them for public comment." To avoid duplicative waiver requests from entities that receive funding from multiple federal agencies for a single infrastructure project, the agency contributing the greatest amount of funds to the project "should be considered the 'Cognizant Agency for Made in America' and should take responsibility for coordinating with other Federal agencies." Waiver Principles and Criteria Under the Guidance, agencies must apply standard criteria in determining whether to grant a waiver. Agencies should review existing criteria to ensure that it is consistent with the requirements of the Act and update or establish criteria as necessary. OMB advises that federal agencies should consider the following minimum requirements in issuing Buy America waivers.
Is the waiver time-limited? This type of waiver may be appropriate when an item is "non-available" but is widely used in projects funded by a particular program's awards. When issuing a time-limited waiver, the agency should identify a short, definite time frame designed to ensure that when domestic supply becomes available, domestic producers will have prompt access to the market created by the program.
Is the waiver targeted? Waivers that are not limited to a particular project should apply only to the item, product, or material necessary. Broader waivers will receive greater scrutiny from MIAO.
Is the waiver conditional? Federal agencies are encouraged to issue waivers with specific conditions that support the policies of the Act and the Order.
OMB provides guidance to agencies on the review and acceptance of waiver requests for each of the three categories of waivers listed in the Act:
Nonavailability Waiver: Agencies will consider whether the recipient has performed thorough market research and considered qualifying alternate items, products, or materials. Waivers must describe the market research activities and methods to identify domestically manufactured items capable of satisfying the requirement, including the timing of the research and conclusions reached on the availability of sources. Agencies may assist recipients in conducting the required market research.
Unreasonable Cost Waiver: Agencies will ensure that the recipient has provided adequate documentation that no domestic alternatives are available within the cost parameter. Agencies may assist recipients in gathering this documentation. The waiver justification must include a comparison of the cost of the domestic product to the cost of the foreign product or a comparison of the overall cost of the project with domestic products to the over cost of the project with foreign-origin products.
Public Interest Waiver: OMB advises that these waivers will be used judiciously and construed to ensure maximum utilization of goods, products, and materials produced in the U.S. The Guidance provides examples of types of public interest waivers, agencies should consider issuing, including: de minimis, small grants, minor components, adjustment period, and international trade obligation.
General Applicability Waivers The Guidance provides information about the use of "general applicability waivers." A "general applicability waiver" applies broadly across multiple awards. The waiver can be "product-specific," applying only to a product or category of products, or "non-product-specific," meaning it will apply to all "manufactured products." General waivers should be issued only when necessary to advance an agency's missions and goals, consistent with the IIJA, the Order, and the Guidance. For example, a general applicability waiver may be used when there are well-established domestic sourcing challenges in a particular industry or for a particular requirement. When reviewing a proposed general applicability waiver, the head of a federal agency must publish in the Federal Register (1) a notice that describes the justification for the waiver and requests public comments on the continued need for the general applicability waiver at least 30 days, and (2) a determination on whether to continue or discontinue the waiver considering the comments received. This publishing requirement will not apply for a period of five years to product-specific waivers that were issued more than 180 days before the Act was passed. For non-product-specific waivers, agencies must publish the notice in the Federal Register no later than November 15, 2022. General applicability waivers, including public interest waivers, will be re-reviewed every five years by the awarding agency.Preliminary Guidance for Construction Materials
OMB also issued preliminary and non-binding guidance on the standards that define the term "all manufacturing processes" for construction materials. Pending issuance of OMB final standards, agencies are directed to consider "all manufacturing processes" for construction materials to include at least the final manufacturing process and the immediately preceding manufacturing stage for the construction material. OMB is seeking additional input from industry before issuing further guidance on this subject.Takeaways
OMB's initial Guidance provides a solid roadmap for how the new Buy America requirements will be applied to federally funded infrastructure projects. Still, several questions remain. First, it is still unclear how individual agencies may change (or not change) their existing domestic content requirements to align with the standards of the Act. The IIJA only requires agencies to meet the minimum Buy America standards stated in the Act and thus individual agencies can maintain or create new policies and provisions that require covered products or materials to exceed those IIJA standards. Second, the Guidance does not mention an escalation of the domestic content threshold from 55 percent for manufactured products, like the scheduled escalation provision contained in the recently finalized Buy American Act FAR provisions. Still, it seems likely OMB will provide additional guidance on this subject in the future given the similarities between the Buy American provisions in the FAR and the Buy America test for manufactured products in the IIJA. Also, even if OMB does not issue general guidance in this regard, it appears individual agencies are free to adopt their own scheduled increases, provided those increases meet or exceed the IIJA minimum standards.Third, the impact of the IIJA on the frequency and terms of Buy America waivers remains to be seen. Details and trends surely will emerge over time, however, and contractors will soon have access to agency and GSA websites that will allow them to track how Buy America waivers are being processed.
---
We will continue to monitor and report on the continued implementation of the IIJA's Buy America requirements. In the meantime, if you have any questions about the IIJA provisions or Buy America in general, please contact one of the Miller & Chevalier attorneys listed below:Alex L. Sarria, asarria@milchev.com, 202-626-5822Jason N. Workmaster, jworkmaster@milchev.com, 202-626-5893Elizabeth J. Cappiello, ecappiello@milchev.com, 202-626-5975Alexandra S. Prime, aprime@milchev.com, 202-626-5940
Healthcare Corner: VA's EHR System Rolled Out at Third Location
Federal News Network reported that on April 30, the Department of Veterans Affairs (VA) launched its Cerner Electronic Health Record (EHR) system at a third location in Columbus, Ohio.
Since March 3, the EHR system has experienced five shutdowns, two of which occurred last week. VA Secretary Denis McDonough said that the VA will build on lessons learned from each rollout. However, McDonough stated to the House VA Committee during a hearing last week that while he is concerned about the execution of the EHR program to date, the department will continue with rollouts of the system.  He added that the rollouts will continue as long as "it has clinical value and improves outcomes for our veterans" without posing a threat to veteran healthcare. Due to the number of outages, Cerner officials told lawmakers that they may conduct a technical review of the system to make sure that it is stable for future rollouts.
Matt Rosendale, Technology Modernization Subcommittee Ranking Member, expressed concerns that "VA pharmacies using the new EHR have been forced to use dangerous workarounds," and that the system has placed a burden on VA employees. Other members of the committee also believe that the VA should pause future rollouts until other issues with the system are addressed. Terry Adirim, Executive Director of the VA EHR Modernization Integration Office, said that the rollout of the new system is an "important step" to having the VA use the same system as the Department of Defense (DoD). He also told the subcommittee that the system is safe, noting that DoD is currently using it in more than half of its facilities across the country. Two EHR rollouts in Rosenberg, Oregon and White City, Oregon are currently scheduled for June 11. The VA plans to have the system go live at large facilities in Seattle, Washington and Ann Arbor, Michigan later this year.
GSA's Releases Government Contracting Fact Sheets for Small Businesses
On May 4, GSA announced the release of new fact sheets that provide small businesses with Federal Government contracting resources and information. There are many resources for small businesses that are new to the Federal market, and GSA sought to make it easier for these businesses to locate these resources through multiple fact sheets that host needed information. The fact sheets cover the following topics:
The fact sheets can be viewed here.
Join the New Services MAC GSA Interact Community
GSA has created a Services MAC Community page on its Interact platform dedicated to publishing the most current information on the Services MAC contract vehicle. The Services MAC Community page also contains fact sheets, slide decks, and past webinars related to the contract.
The Services MAC Community page on Interact can be found here. To join the Professional Services Community on Interact for the latest updates related to professional services, click here.
GAO Recommends DHS Improve Oversight of Noncompetitive Awards
GAO released a report on May 3 where they recommended that the Department of Homeland Security (DHS) improve its oversight of noncompetitive awards. Annually, DHS acquires billions of dollars of goods and services through contracts without competition. DHS forgoes the competitive bidding process when there is an urgent need for a disaster response. For these noncompetitive contracts, DHS must justify the rise in original costs with revised documentation.
GAO found that DHS' spending on urgent contracts went from $75 million in FY2016 to $1.3 billion in FY2020 due to COVID-19, hurricanes, and other needs. For these contracts, DHS did not always revise their justifications after large increases in contract value. One example is a U.S. Customs and Border Protection order for new facilities that increased by $20 million before a newly written justification for using the urgency exception was drafted. GAO also found several selected components where there was no appointment letter to document the contracting officer representative's responsibilities in the monitoring process.
GAO recommends that the DHS Chief Procurement Officer (CPO) clearly communicate and enforce procedures to ensure officials accurately enter information for non-competitive awards. GAO also recommends that the DHS CPO better communicate and enforce department guidance to revise justifications and obtain approvals following post-award modifications. Lastly, GAO recommends that the DHS CPO take action to ensure contracting officials maintain their appointment letters in the contract file.
GSA Announces Applied AI Challenge
The following announcement about the Applied AI Challenge has been provided by GSA:
The General Services Administration Technology Transformation Service (TTS) invites interested business entities and academic institutions to participate in the Applied AI Challenge. We're working with companies to evaluate and showcase AI technologies that assist federal agencies to better serve the American people. 
Applied AI Challenge finalists will be offered an opportunity to showcase their tools during an industry day. Our AI Community of Practice includes more than 1400 employees across all cabinet and many federal independent agencies. In addition to the industry day, the Government may use this competition for follow-up acquisition awards (see Applied AI Challenge Prizes). A total of $50,000 in cash prizes will be awarded to Applied AI Challenge winners. 
More information is available at https://www.challenge.gov/?challenge=applied-ai-challenge.
Upcoming Coalition Committee Meetings
The following Committee meetings are scheduled for the month of May and are open to all members. Please note that the Coalition has a new process to attend member meetings.  Rather than sending an RSVP, please register using the link provided in each meeting announcement. All registered members will receive the login information via email a few days in advance of the meeting. If you need any assistance, please contact Joseph Snyderwine at jsnyderwine@thecgp.org.
VA Medical/Surgical Subcommittee Meeting MSPV-Z Dialogue on May 16
Please join the Medical/Surgical Subcommittee for a dialogue on the acquisition strategy for the VA's MSPV-Z on May 16 at 2:30pm EST. The guest speakers for the virtual meeting will be:
Andrew Centineo
Executive Director
Office of Acquisition, Technology, and Logistics
Veterans Health Administration (VHA)
Christopher Parker
Associate Executive Director
Strategic Acquisition Center
U.S. Department of Veterans Affairs (VA)
Request for Questions
Mr. Centineo and Mr. Parker will brief members on the VA's plans for the MSPV program moving forward.  They are very interested in what topics and/or questions members would like them to cover.  Please send your suggestions to Aubrey at awoolley@thecgp.org. A list of questions that we've received thus far is posted here.
Register to Attend
To register to attend the meeting, click here.
Small Business Committee Meeting on the Non-Manufacturer Rule, May 25
Please join the Small Business Committee on May 25 from 10 – 11 am ET at Holland & Knight – DC location, as they host Carol Hulme, Attorney Advisor, SBA Office of Government Contracting and Business Development. Carol Hulme will discuss the non-manufacturer rule. Dial-in information will also be provided to all participants. Please send your questions or comments to Samantha Holt at sholt@thecgp.org by May 16. To RSVP to attend, click here.
GSA Professional Services & Human Capital Webinars in May
On April 27, GSA announced the following webinars and trainings for the month of May:
Industry Partner Briefing: Responding to RFI and RFQ Announcements: Best Practices to Win
May 10, 2022
1:00 p.m. – 2:00 p.m. ET (10:00 a.m. – 11:00 a.m. PT)
This month join us for an interactive session on best practices for responding to Requests for Information (RFI) and Requests for Quote (RFQ). Business development expert, author and instructor Mike Rice will lead this session featuring elements from certification course materials that he developed and will be teaching at George Mason University Schar School for Policy and Government. This is an encore of the informative "How to Win Business like a Big Business" presentation Mr. Rice shared in November. This session will be business development focused and offers many gems of business development strategy and capture.
About Industry Partner Briefings
Industry Partner Briefings are interactive webinars designed to provide contractors with a better understanding of various aspects of GSA's professional services and human capital program and solutions. These webinars include valuable best practices for vendors. 
GSA's Quality Partnership Council Meeting, May 12  
The following announcement about the upcoming Quality Partnership Council (QPC) meeting is provided compliments of GSA:
GSA's Quality Partnership Council (QPC) will be hosting a VIRTUAL Furniture & Furnishings Industry Meeting on Thursday, May 12 from 1:00 – 4:30 PM EST. All furniture, furnishings, flooring, and office relocation suppliers are invited to join us. There is no cost to attend.
REGISTER HERE 
AGENDA Highlights
Multiple Award Schedule (MAS) Program & Policy Updates 
GSA Catalog Management Briefing 
Insights on the Future of Federal Real Estate Footprint 
Small U.S. Manufacturer Spotlights (see below on how to apply) 
Interactive Breakout Discussions
and more… 
Upon registration, you will receive a confirmation email with a meeting link. All registrants will receive final agenda closer to the meeting date.
Attention Small Furniture Manufacturers in the USA:
During this MAY 12 virtual QPC meeting, there will be two short small manufacturer spotlights. To be considered for a 2-5 minute pre-recorded video spotlight opportunity, please note your interest on the registration form or send an email to qpc@gsa.gov by April 25. Use the subject line, Small Manufacturer Spotlight and include the following in your email:
Company name
GSA contract number
The type of furniture your small business manufacturers in the US
In 250 words or less, how your video spotlight might help those in attendance, including customers, large suppliers and dealers.
Thank you for your partnership. We hope you can join us!
Quality Partnership Council (QPC)
GSA Integrated Workplace Acquisition Center (IWAC)
qpc@gsa.gov
Office Hours: Understanding Performance Based Acquisitions (PBAs)
May 12, 2022
1:00 p.m. – 2:00 p.m. ET (10:00 a.m. – 11:00 a.m. PT)
Performance-based acquisitions (BPAs) are structured around the results to be achieved as opposed to the manner in which work is to be performed. Services are evolving in complexity due to advances in technology. A member of the acquisition workforce cannot be an expert in all fields that s/he touches. Therefore, any contract that is proscriptive in how a service is delivered is likely to result in substandard performance. A successful contract in the current acquisition environment instead speaks of expected results. Join us this month to explore the many benefits of using PBAs during your procurement planning. Join our monthly Office Hours to learn more. Earn 1 CLP!
About Office Hours:
Our monthly Office Hours webinars are designed to answer your questions about professional-services acquisitions and to help you find the right solution for complex requirements. Each Office Hours webinar is an open-forum session connecting federal Contracting Officers and other federal contracting professionals with GSA experts.
Multiple Award Schedule (MAS) Sales Reporting Portal (SRP) Training: How to prepare for a GSA MAS Contractor Assessment
May 17, 2022
11:00 a.m.- 12:00 p.m. ET (8:00 a.m. – 9:00 a.m. PT)
Multiple Award Schedule (MAS) holders are invited to join this session to learn more about the Sales Reporting Portal (SRP). The Federal Acquisition Service (FAS) SRP supports the collection of data required by FAS procurement programs including MAS, non-MAS programs such as the Government-Wide Acquisition Contracts (GWACS) and others. The FAS SRP provides a safe, secure, and user-friendly portal for you, our industry partners, to report both transactional and aggregate level data required by your FAS contracts as well as multiple payment options for remitting the fee required pursuant to your contract. During this session you will learn about the importance of reporting in SRP and get an overview of using the system.
OASIS Contract Payment Reporting Module (CPRM) Training
May 18, 2022
11:00 a.m.- 12:00 p.m. ET (8:00 a.m. – 9:00 a.m. PT)
OASIS industry partners are invited to join this session to learn more about the Contract Payment Reporting Module (CPRM). CPRM is a module of the Assisted Shared Services Systems (ASSIST) used to manage contract registration, task order reporting, quarterly invoice reporting and Contract Access Fee (CAF) remittance. CPRM is designed to meet the reporting requirements for the Office of Management and Budget and federal agencies to track obligations and revenue. During this session you will learn about the importance of reporting in CPRM and get an overview of using the system.
Spotlight Webinar: Cost Avoidance Methodology
May 24, 2022 
1:00 p.m. – 2:00 p.m. ET (10:00 a.m. – 11:00 a.m. PT)
Cost avoidance is one of the key performance indicators used to measure the impact that category management initiatives are having across the Federal Government.  Join us this month for an in-depth review of these methodologies and learn how using an existing government wide contract is one cost avoidance measure that leverages administrative efficiency and frees up existing agency resources to focus on mission critical work. Join our quarterly Spotlight webinar and earn 1 CLP!
About Spotlight Webinars:
The government-wide Professional Services Category (PSC) Spotlight webinars are designed to share sound acquisition practices, from requirements development and market research to service delivery and contract closeout, and improve acquisition through inter-agency collaboration. 
These webinars and shared resources support the governmentwide category management initiatives to make smarter and more efficient buying decisions. All webinars are open to the federal acquisition workforce and most offer Certified Learning Points (CLPs).