Industrial Base Challenges Pose Risks for National Security
By Moshe Schwartz, President, Etherton and Associates
This week's FAR & Beyond blog features a guest author on national security. The comments herein do not necessarily reflect the views of The Coalition for Government Procurement.
The National Security Innovation and Industrial Base (NSIB) is the bedrock upon which American military strength is built,[1] drawing its strength from the economic power of the U.S. economy. In recent years, however, a strange and disturbing trend has emerged. The NSIB is becoming detached from the greater U.S. economic base as private industry increasingly opts not to work with the federal government in general, and the Department of Defense (DoD) in particular.
According to the Government Accountability Office (GAO), from FY2011 to FY2020, the number of small businesses receiving DoD contract awards decreased by 43% even as obligations to small businesses increased by approximately 15%. GAO stated that the phenomenon extends to all businesses, finding that the number of larger businesses receiving contract awards fell by 7.3 percent per year on average from 2011–2020. According to Blomberg,
The federal industrial base is shrinking even as contractors are asked to respond efficiently to increasingly complex requirements and crises… A decade-long, 23% increase in contract spending since fiscal 2012 means larger and fewer contracts are going to larger and fewer companies.
The decline in industry participation in the government marketplace stands in sharp contrast to the overall U.S. economy. U.S. GDP grew by 34% from 2011 to 2020 and the total number of businesses increased 7% from 2010 to 2019.
This drifting of private industry is occurring precisely at a time that the federal government increasingly relies on commercial technologies. In 2022, DoD's list of 14 critical technology areas vital to national security identified only three that are defense-specific (hypersonics, directed energy, and integrated sensing and cyber). The other 11 technologies are either the result of "existing vibrant commercial sector activity" or emerging technologies being developed in the private sector or in collaboration with the DoD. The 2018 National Security Strategy noted, "technologies that are part of most weapon systems often originate in diverse businesses as well as universities and colleges."
As ominous as the foregoing recitation of the state of affairs is, the situation is perhaps even more dire. At the same time the federal government is losing access to leading commercial solutions, those companies committed to remaining in the NSIB are hamstrung by statutes and government policies that inhibit innovation, efficiency, and speed. Members of the NSIB (such as traditional defense contractors) are at a severe disadvantage when competing with industry for high-skill talent critical to innovation, dedicating internal resources to R&D, and staying ahead of the technology and innovation curve.
In some cases, the U.S. is behind the technology curve and needs innovation and R&D in the NSIB to catch up to potential adversaries, such as in hypersonics, as Gen. David Thompson, Vice Chief of Space Operations, admitted at the Halifax International Security Forum in October 2021 when he stated "We're not as advanced as the Chinese or the Russians in terms of hypersonic programs."
Despite this reliance on commercial capabilities and the need for NSIB innovation, defense acquisition and business processes continue to become more complex, more heavily regulated, and out of synch with the private sector. The consequences are that DoD and other national security agencies are not harnessing the most advanced technologies and capabilities that commercial markets and the NSIB can offer, while, at the same time, many of our competitors and potential adversaries are.
DoD, to its credit, recognizes the need to expand the base, writing in the recent report, State of Competition within the Defense Industrial Base:
To counteract the trend of overall shrinking of the DIB, DoD should endeavor to attract new entrants to the defense marketplace by reducing barriers to entry. This will be accomplished through small business outreach, support, and use of acquisition authorities like other transaction (OT) authority and commercial solutions opening (CSO) that provides DoD the flexibility to adopt and incorporate commercial best practices to reduce barriers and attract new vendors.
Unfortunately, "outreach" is not the problem, and other proposed DoD solutions do not address the root causes of what is happening. As the largest buyer on the continent (and perhaps the world), companies of all stripes are well aware of the buying power of DoD. They also, however, are aware of the challenges in working with the Department. Increasing the use of different contracting vehicles like Other Transactions, while a positive step, is not a solution. In addition, as DoD slowly puts more regulation and bureaucracy on OTs, Middle Tier Authorities, and other flexibilities, the value proposition of these contracting vehicles decreases.
The most important step to reverse these trends and strengthen, expand, and revitalize the NSIB is for DoD (and Congress) to understand that it has the largest impact on the NSIB and marketplace behavior. As Secretary of Defense Lloyd Austin said at the Reagan Forum, "for far too long, it's been far too hard for innovators and entrepreneurs to work with the department." Until the federal government looks inward and matches policies to the realization that it cannot dictate to industry the terms of contracts, DoD will often get what it pays for: less innovation, less access to leading commercial companies, fewer commercial capabilities incorporated into national security capabilities, and a loss of ground in the race for technology overmatch.
Companies eschew working with DoD for several reasons, but based on our research and experience, some of the primary, recurring factors are:
Intellectual property (IP) rights,
Cash flow and risk return alignment,
Bureaucracy that slows down both acquisition timelines and transitions to scaling up contracts,
Policies that inhibit good-business decision-making, and
Failure to structure meaningful follow-on procurement opportunities.
Some of these factors also inhibit traditional defense contractors from being more innovative and delivering capabilities quicker, more efficiently, and at better price points. Additional factors inhibiting current members of the NSIB from being more innovative, include being unable to compete with the private sector for highly skilled workers, and adhering to poorly thought-out and developed requirements.
We believe that DoD's report State of Competition within the Defense Industrial Base got it backwards.  The question is not, to what extent are companies competing to do business with DoD? The question is to what extent is DoD (and Congress) taking steps to compete with the commercial market to induce industry to do business with it?
[1] We use the term National Security Innovation and Industrial Base because we believe that innovation and industrial strength both matter, and the term defense industrial base does not capture the full gamut of national security, to include intelligence services and other agencies that support national security.
Polaris Draft Amendment Addresses Joint Venture Requirements
On May 13, the General Services Administration (GSA) released a draft amendment for its Polaris contract Request for Proposals (RFP) for the Small Business and Women-Owned Small Business Pools. Polaris is a small business focused Governmentwide acquisition contract focused on acquiring innovative IT solutions. The amendments come after GSA engaged with the Small Business Administration (SBA) and reviewed industry feedback. Both amendments address Section L.5.1.3.1, which covers joint venture and mentor-protégé requirements. The changes state that: 
"For offers from SBA Mentor-Protégé arrangements, a minimum of one Primary Relevant Experience Project or Emerging Technology Relevant Experience Project must be from the Protégé. No more than three Primary Relevant Experience Projects may be provided by the Mentor;" and

"Joint venture offerors must submit a written narrative, as a separate attachment, detailing the work done and qualifications held individually by each partner to the joint venture as well as any work done by the joint venture itself previously. If any partner or the joint venture itself has no previous work done or no qualifications held, this should be stated within the narrative."
GSA is seeking feedback on the changes from small business IT industry partners by May 23, 2022. All feedback can be sent to Polaris@gsa.gov. After reviewing the responses from industry, the Polaris RFPs will be amended to incorporate final language in this section, as well as any other changes that are needed. The Polaris RFPs will remain paused until further notice, along with the opening of the Polaris Submission Portal. The future amendment is expected to be released in June 2022 and will set a new closing date which will consider the pause. Offerors are encouraged to pause proposal activities until the new amendment is issued.  
Register Today! Spring Training Conference: The Federal Customer Experience, June 15-16
After two years of virtual meetings and conferences, the Coalition is planning to have our 2022 Spring Training Conference: The Federal Customer Experience at the Fairview Park Marriott in Falls Church, VA on June 15-16. The first day will be dedicated to healthcare topics and issues, while the second day will have a governmentwide focus. We encourage you to dust off your dress shoes and join us in-person for this two-day conference where we will hear from a multitude of government speakers and enjoy the comradery we have so deeply missed over the years. That being said, we recognize and appreciate everyone's unique personal perspectives as we navigate the return of in-person events and are happy to share that we will offer a hybrid attendance option for those who still wish to participate virtually! 
Day one (Healthcare Focus) will kick off with a keynote address, where we have invited Guy Kiyokawa, Assistant Secretary for Enterprise Integration, U.S. Department of Veterans Affairs (VA), to provide opening remarks.  We will then move to several panel discussions, including Customer Experience: VA Procurement & Logistics; Cybersecurity Certifications and How They're Evolving to Meet Future Threats; and Medical Supply Chain Resiliency. We have invited Dawn O'Connell, Assistant Secretary for Preparedness and Response (ASPR), HHS, to provide a lunch time keynote, and the day will conclude with Customer Experience Breakout Sessions, including DLA Medical/Surgical Prime Vendor (MSPV) Program and ECAT; VA Medical/Surgical Prime Vendor; VA Medical/Surgical Supply BPAs; Update on Drug Pricing Oversight; and VA Non-expendable (NX) Equipment. 
Day two (Governmentwide Focus) will follow a similar format as we have invited Sonny Hashmi, FAS Commissioner, to serve as our opening keynote. Panel discussions will include FAS's Role in Meeting Agency Mission Requirements; Cyber Security Requirements; Buy American and Supply Chain Resilience; and OTA's. We have invited John Tenaglia, Director, Defense Pricing and Contracting, as our lunch time keynote, and will wrap up the day with Customer Experience Breakout Sessions, including E-Commerce Platforms and FEDMALL; Cloud Marketplace; Furniture; Professional Services Category – GSA (Services MAC and Schedules); GWAC/MAC/IT Schedules; Assisted Acquisition Services; GSA Systems; and Global Supply and Services Breakout Session. 
We are equally excited to end day two with a networking reception as there is a lot of catching up to do! Please help us gain a firm understanding of interest and participation in our 2022 Spring Training Conference: The Federal Customer Experience by registering today! For food and beverage purposes, it's vital you indicate on your registration whether you plan to attend in-person or virtually (and which days if attending in-person). Please note, after answering the registration questions, you will need to click the "Save Responses" button before clicking "Complete Registration." The registration fee includes access to both days, and all sessions will be recorded and available to all registrants to listen to at their convenience if there are any conflicts. 
Lastly, calling all sponsors! Review exciting sponsorship opportunities and benefits for each day HERE! Please contact Matt Cahill at 202-315-1054 or mcahill@thecgp.org for commitments or questions. We truly appreciate your support and can't wait to see you in June!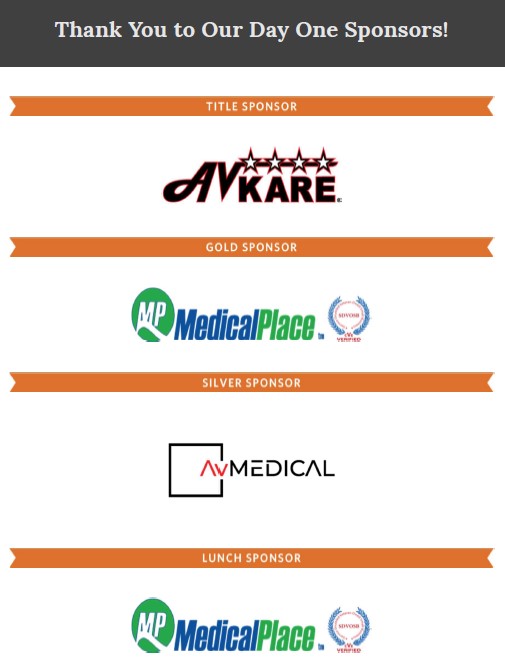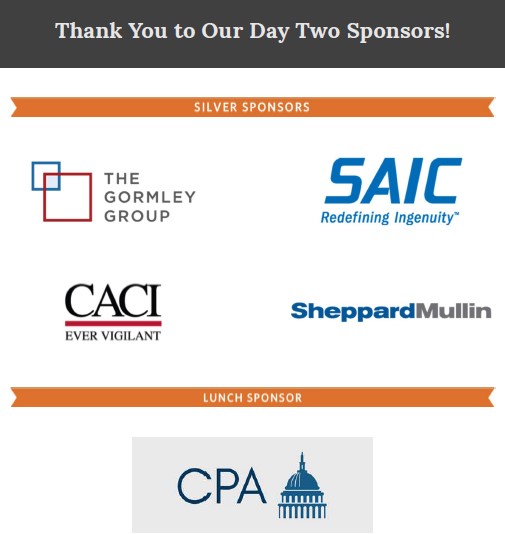 VA in the Process of Improving EHR
The Department of Veterans Affairs (VA) is conducting root cause analyses of the electronic health record (EHR) system to identify problems with the system that are causing EHR downtime, according to FedScoop. While the minimum required uptime of the EHR is unknown, the system is not hitting target uptime goals, according to a Department of Defense (DoD)-VA Office of Inspector General report. The EHR transition is still in the beginning stages, but the VA is working with Cerner to transition "this commercial product to the particular environments that we have at the VA" states Kurt DelBene, VA Chief Information Officer. There have been successes with the EHR, such as the rollout in a Columbus, Ohio facility and implementing lessons learned from the rollout at the Mann-Grandstaff VA Medical Center. The VA is still working to ensure that every VA medical device can connect with the EHR.  
GSA and DIU Partner to Bring More Access to Commercial Technologies
On May 16, GSA published a notice announcing that the agency has signed a memorandum of understanding (MOU) with the Defense Innovation Unit (DIU) that establishes a framework "for GSA to transition successfully-prototyped DIU technology solutions to GSA contract vehicles." The role of DIU is to streamline the adoption of emerging commercial technologies into the U.S. military through the organization's Commercial Solutions Opening (CSO) process. DIU focuses on emerging commercial technology in artificial intelligence, autonomy, cyber, energy, human systems, and space. The MOU between GSA and DIU will accelerate Government agencies' access to non-traditional companies through GSA contracts. 
Additionally, through the MOU, they will leverage the use of Other Transaction Authorities (OTAs) as well as GSA's "FASt Lane" process, a program which provides eligible vendors shorter processing times for contract actions that support customer agency requirements, in order to onboard DIU industry partners. Laura Stanton, Assistant Commissioner for the Office of Information Technology Category, stated that "we're really excited to bring these innovative companies — many of which are small businesses — to GSA contracts." This MOU is the second partnership effort between GSA and DIU. The first was Blue UAS, which focuses on making drones available through GSA for the Government. 
GAO Testifies on VA Infrastructure Partnerships to Address Capital Investment Needs
The Government Accountability Office (GAO) published testimony last week recommending several partnership approaches that the VA is using to address its infrastructure needs. The VA is currently in need of more healthcare facilities and "estimates that fulfilling all of its priority infrastructure projects would cost approximately $63-$76 billion as of fiscal year 2021." Due to the estimated cost and logistical challenges the VA has experienced in constructing their own facilities, the VA is engaging in donation partnerships with non-Federal entities through a pilot program and has an integrated facility with DoD in North Chicago. 
GAO testified about the new partnership pilot program where the VA is authorized to accept up to five donations of real property such as buildings, facility construction, or facility improvements from non-Federal entities before the end of 2026. The VA is also authorized to use certain funds to help the donating entity provide a facility in connection with its donation. Through this program the VA received a donation from an ambulatory care center in Omaha. A second donation of an inpatient hospital is planned in Tulsa.  
GAO also testified on the progress of the integration of DoD and VA health facilities in North Chicago to create the Captain James A. Lovell Federal Health Care Center. This center was expected to provide data for decision makers about the viability of merging VA and DOD facilities under one leadership. They found that overall, the merger did not provide the projected savings. One major challenge they found was that while there were significant costs in the change in leadership, the difficulties in downsizing staff and integrating information systems meant that no significant benefit was seen to the integrated leadership approach as opposed to a joint venture. However, the VA and DoD determined that it would be too costly to separate management of the facility and that they would continue tracking the performance of this joint approach.  
GAO has made recommendations previously to the VA regarding their pilot program and lesson learned process for donations, and the VA has implemented these recommendations. Additionally, GAO has recommended that the VA and DoD collaborate to update a cost – effectiveness analysis for the Lovell Center in Chicago. The agencies have concurred with and implemented this recommendation. 
DOD IG Issues Report on Other Transaction Agreements
Last week the DoD Office of Inspector General (OIG) issued a report on the lack of policies and procedures for tracking Other Transaction (OT) agreements for follow-on production. During their "Audit of DoD Other Transactions and the Use of Non-Traditional Contractors," the OIG discovered five out of thirty-six prototype OTs that were actually follow-on production OTs instead of prototype OTs. According to the OIG, this was due to 10 U.S.C  § 2371b guidance not being capable of capturing the follow-on production efforts separate from the prototype projects. Additionally, they identified two OT Air Force award sample items for experimental purposes reported as prototype OTs. This occurred due to guidance which requires that the procurement identification number be entered as nine which then categorizes the item as a prototype OT. 
The first recommendation issued was for "the Principal Director, Defense Pricing and Contracting (DPC) to develop policies for tracking Other Transactions for follow-on production and Other Transactions for experimental purposes and work with the General Services Administration to implement any additional system changes in the Federal Procurement Data System-Next Generation needed to properly account for each type of Other Transaction". The DPC Principal Director partially agreed with the recommendation stating that there are new abilities to distinguish a production OT from a prototype OT. However, the DPC is still exploring potential methods for better identifying the awards made under the 10 U.S.C § 2371 b authority. Furthermore, the DoD OIG also recommended that the Principal Director work in coordination with the Services to review the statutes and determine if DoD-level guidance is needed to provide more instruction on the use of OTs. The Principal Director agreed to the recommendation. 
New Law to Attract Cybersecurity Professionals to Federal Government 
According to FedScoop, President Biden will soon sign into law the Federal Rotational Cyber Workforce Program Act, which will allow cybersecurity professionals to work at different Federal Government agencies outside of their original assignment to obtain experience. This legislation is an attempt to bring the best talent to the Federal Government. Other tactics being considered to increase top talent for the Federal Government include "direct-hire authority and increasing salaries." The Federal Government wants top cybersecurity talent to protect national and economic security against cyberattacks. 
Webinar: Bid Protest Update: Key Development and Strategies, May 24
The Coalition is pleased to host an upcoming webinar on Bid Protest Update: Key Development and Strategies. The webinar will take place on May 24 from 12 – 1 pm EST. Speakers will be Seth Locke and Alexander Canizares from Perkins Coie LLP. 
The unavailability of key personnel after submitting a proposal in a federal procurement is among several issues that continue to generate disputes in bid protest litigation, with important implications for contractors.  In this presentation, Perkins Coie Partners Seth Locke and Alexander Canizares will provide an overview of hot topics and key developments in case law before the Government Accountability Office, the U.S. Court of Federal Claims, and the U.S. Court of Appeals for the Federal Circuit and their significance for government contractors, including challenges involving key personnel, an agency's duty to engage in discussions with offerors, and challenges focusing on cost realism and labor costs.  Seth and Alex will also offer perspectives on ways for companies to mitigate risks and effectively defend and challenge agency procurement actions. 
Click here to register. 
Upcoming Coalition Committee Meetings
The following Committee meetings are open to all members. Please note that the Coalition has a new process to attend member meetings.  Rather than sending an RSVP, please register using the link provided in each meeting announcement. All registered members will receive the login information via email a few days in advance of the meeting. If you need any assistance, please contact Joseph Snyderwine at jsnyderwine@thecgp.org. 
Small Business Committee Meeting on the Non-Manufacturer Rule, May 25
Please join the Small Business Committee on May 25 from 10 – 11 am ET at the Holland & Knight – DC location, as they host Carol Hulme, Attorney Advisor, SBA Office of Government Contracting and Business Development. Carol Hulme will discuss the non-manufacturer rule. Dial-in information will also be provided to all participants. To RSVP to attend, click here. 
Pharmaceutical Subcommittee Meeting with VA PBM, June 8
The Coalition will host a Pharmaceutical Subcommittee meeting with Dr. Jennifer Martin, Deputy Chief Consultant, VA Pharmacy Benefits Management (PBM) Services on Wednesday, June 8 from 2 to 3 pm EST. The meeting will be virtual. Dr. Martin will join us to respond to member questions.
Request for Member Questions for Dr. Martin
To submit questions for Dr. Martin, please send them to Aubrey Woolley at awoolley@thecgp.org by May 31.
To register to attend the meeting, click here. The login information will be sent to all registrants a few days in advance. 
Legal Corner: Let the Writing Begin: FAR Council Agrees to Draft Proposed Climate Disclosure FAR Amendments
Authored by Paul Freeman, Elizabeth Dawson, and Issac Schabes, Partner, Counsel and Associate at Crowell & Moring LLP
The Legal Corner provides the legal community with an opportunity to share insights and comments on legal issues of the day. The comments herein do not necessarily reflect the views of The Coalition for Government Procurement.
In another significant development for federal contractors watching as the Federal Government seeks to broaden its effort to leverage procurement policy to address climate change, the FAR Council, on April 13, 2022, agreed to move forward with drafting a proposed FAR amendment that could mandate public disclosure of greenhouse gas (GHG) emissions and climate related financial risks for major federal contractors. 
This action is in accordance with Executive Order 14030, Climate-Related Financial Risk, which directed the FAR Council to consider mandating disclosures of GHG emissions and climate related financial risks for major federal contractors, and follows the Department of Defense (DoD), General Services Administration (GSA), and National Aeronautics and Space Administration (NASA) October 2021 Advance Notice of Proposed Rulemaking seeking public comment on a variety of GHG emissions and climate related financial risks topics (discussed here). This development is notable given that EO 14030 only instructed the FAR Council to "consider" amending the FAR but did not otherwise mandate the drafting of climate disclosure amendments. 
This development is also consistent with and builds upon other recent activity from a number of federal agencies, including the SEC, which in March proposed a sweeping climate-related disclosure rule for regulated entities covering not only financial risks posed to the entities by climate change but also the GHG emissions of the entity itself. Similarly, on April 4, 2022, the FDIC released a draft statement of principles regarding how large financial institutions can manage climate-related risk. 
Bonus Legal Corner: Showing the Way: OMB Issues Initial Guidance on New Buy America Requirements for Federally Funded Infrastructure Projects
Authored by Jason Workmaster, Alex Sarria, Elizabeth Cappiello and Alexandra Prime, Attorneys at Miller & Chevalier
The Legal Corner provides the legal community with an opportunity to share insights and comments on legal issues of the day. The comments herein do not necessarily reflect the views of The Coalition for Government Procurement.
On April 18, 2022, the Office of Management and Budget (OMB) issued preliminary guidance (the Guidance) to federal agencies on the implementation of new "Buy America" domestic preference requirements enacted recently in the $1.2 trillion Infrastructure Investment and Jobs Act (IIJA), Pub. L. No. 117-58, §§ 70901-52 (Nov. 15, 2021) (the Act). The Guidance is a must-read for any company looking to compete for federally funded infrastructure projects that are subject to Buy America requirements. Background: President Biden's Made in America Initiative
In January 2021, President Biden signed Executive Order 14005, Ensuring the Future is Made in All of America by All of America's Workers (the Order, discussed here), which aimed "to maximize the use of goods, products, and materials produced in, and services offered in, the United States." The Order launched a government-wide initiative that soon produced significant changes to the Federal Acquisition Regulation (FAR) provisions implementing the Buy American Act in connection with federal procurement contracts (discussed here and here). The Order also was the blueprint for new IIJA Buy America provisions applicable to non-procurement, federally funded infrastructure projects administered, for example, by the Department of Transportation (DOT). The IIJA's Buy America provisions (1) require all iron or steel products, manufactured products, and construction materials used in a federally funded infrastructure project to be "produced in the United States," and (2) establish the Made in America Office (MIAO) within OMB to manage Buy America waiver requests and enforce Made in America laws (discussed here).Summary of OMB's Initial Buy America Guidance
The Guidance provides preliminary instruction on two subjects that are critical for any company looking to compete for federal infrastructure opportunities subject to the current panoply of Buy America requirements enforced by federal agencies:
It describes the Buy America manufacturing and domestic content standards that will apply to iron, steel, manufactured products, and construction materials used in federal infrastructure projects
It identifies the bases for obtaining Buy America waivers in connection with such projects
Buy America Requirements in Federal Financial Assistance Programs
Scope of the Act's Buy America Requirements
The Guidance reiterates that the new Buy America requirements stated in the IIJA will apply to all federal financial assistance programs (as defined in 2 CFR § 200.1) — whether or not funded through IIJA — when funds are appropriated or otherwise made available and used for an infrastructure project. This approach is broader than those adopted in previous infrastructure laws and makes the IIJA's Buy America requirements applicable to a far wider range of federally funded infrastructure projects. Specifically, the Act's definition of "infrastructure" encompasses all public infrastructure projects including at a minimum: the structures, facilities, and equipment for U.S. roads, highways, and bridges; public transportation; dams, ports, harbors, and other maritime facilities; intercity passenger and freight railroads; freight and intermodal facilities; airports; water systems, including drinking water and wastewater systems; electrical transmission facilities and systems; utilities; broadband infrastructure; and buildings and real property. The Guidance notes that agencies should also treat "structures, facilities, and equipment that generate, transport, and distribute energy – including electric vehicle (EV) charging – as infrastructure." According to the Guidance, when determining if a particular project fits the definition of "infrastructure," agencies should consider whether the project will "serve a public function, including whether the project is publicly owned and operated, privately operated on behalf of the public, or is a place of public accommodation, as opposed to a project that is privately owned and not open to the public." Projects with these characteristics are more likely to qualify as an "infrastructure" project under the Act. In the Guidance, OMB clarifies that if no funds from a particular award will be used for infrastructure, the Act's Buy America requirements do not apply to the award. Similarly, under a covered program, the Buy America requirements do not apply to a non-infrastructure project, even if the award also includes a covered project. However, "a Buy America preference applies to an entire infrastructure project even if it is funded by both Federal and non-Federal funds under one or more awards." The Guidance also explains that the Act's Buy America requirements only apply to materials that are "consumed in, incorporated into, or affixed to" the infrastructure project, not to tools, equipment, or supplies used for the completion of the infrastructure project. Similarly, the requirements do not apply to "equipment and furnishings, such as movable chairs, desks, and portable computer equipment, that are used at or within the finished infrastructure project but are not an integral part of or permanently affixed to the structure."  OMB explains that an article, material, or supply should only be classified into one of the Buy America categories: (1) iron or steel, (2) manufactured products, or (3) construction material. On covered infrastructure projects, the Act requires each such item to be "produced in the United States." The phrase "produced in the United States" is defined as follows in each category:
Iron and Steel: All iron and steel manufacturing processes, from the initial melting stage through the application of coatings, must occur in the U.S. Agencies are to apply this standard only to goods that "are predominantly iron or steel, unless another standard applies under law or regulation."
Manufactured Products: The product must be: (1) manufactured in the U.S., and (2) the cost of the components of the manufactured product that are mined, produced, or manufactured in the U.S. must be greater than 55 percent of the total cost of all components in the manufactured product, unless another standard for determining the minimum amount of domestic content has been established under applicable law or regulation.
Construction Materials: All manufacturing processes for the construction material must occur in the U.S.
The foregoing Buy America requirements go into effect on May 14, 2022, which means that no later than that day, all applicable programs must comply with the Act (subject to agency-specific determinations to impose more restrictive requirements, as discussed below). Agencies can comply with the Act by incorporating the Buy America preference in the terms and conditions of each award of a covered infrastructure project. This applies to new awards as well as renewal awards obligating additional funds to existing funds that are executed on or after May 14, 2022. Agencies are therefore required to include a Buy America preference in awards issued on or after May 14, 2022, "even if Notices of Funding Opportunities for those awards did not include a Buy America preference." However, agencies may consider a waiver to avoid undue increases in the time and cost of a project when the Notice of Funding Opportunities did not include the Buy America preference or if the budget for purchase of covered materials has already been agreed upon. Consistent with the IIJA, and to avoid unnecessary disruptions to programs that already meet or exceed the Act's requirements, OMB advises agencies to consider whether their current domestic content requirements meet the standards of the Act and keep in place all policies and provisions that meet or exceed the standards required by the Act. For those programs that do not fully comply with the Act, however, the Guidance directs agencies to make necessary changes to come into compliance with all parts of the Buy America requirements of the Act. For example, if a program has standards in place that meet the requirements for iron and steel, it is required only to adopt new standards for manufactured products and construction materials. Issuing Buy America Waivers
Most of the Guidance focuses on the Buy America waiver process. Pursuant to the Act, the head of a federal agency may waive the application of a Buy America requirement, if they find that:
Applying the domestic content procurement preference would be inconsistent with the public interest (a "public interest waiver")
Types of iron, steel, manufactured products, or construction materials are not produced in the U.S. in sufficient and reasonably available quantities or of a satisfactory quality (a "nonavailability waiver")
The inclusion of iron, steel, manufactured products, or construction materials produced in the U.S. will increase the cost of the overall project by more than 25 percent (an "unreasonable cost waiver")
Prior to issuing a waiver, agencies must publicize on their website any proposed waivers they intend to grant and allow time for public comment. Such waivers also must be posted to a "centralized waiver transparency website" managed by the General Services Administration (GSA) no later than November 15, 2022. According to the Guidance, agencies "should" notify the MIAO in advance of posting any proposed award or project-level waiver and "must" consult with the MIAO for proposed waivers "with broader applicability (such as a general applicability waiver) before posting them for public comment." To avoid duplicative waiver requests from entities that receive funding from multiple federal agencies for a single infrastructure project, the agency contributing the greatest amount of funds to the project "should be considered the 'Cognizant Agency for Made in America' and should take responsibility for coordinating with other Federal agencies." Waiver Principles and Criteria Under the Guidance, agencies must apply standard criteria in determining whether to grant a waiver. Agencies should review existing criteria to ensure that it is consistent with the requirements of the Act and update or establish criteria as necessary. OMB advises that federal agencies should consider the following minimum requirements in issuing Buy America waivers.
Is the waiver time-limited? This type of waiver may be appropriate when an item is "non-available" but is widely used in projects funded by a particular program's awards. When issuing a time-limited waiver, the agency should identify a short, definite time frame designed to ensure that when domestic supply becomes available, domestic producers will have prompt access to the market created by the program.
Is the waiver targeted? Waivers that are not limited to a particular project should apply only to the item, product, or material necessary. Broader waivers will receive greater scrutiny from MIAO.
Is the waiver conditional? Federal agencies are encouraged to issue waivers with specific conditions that support the policies of the Act and the Order.
OMB provides guidance to agencies on the review and acceptance of waiver requests for each of the three categories of waivers listed in the Act:
Nonavailability Waiver: Agencies will consider whether the recipient has performed thorough market research and considered qualifying alternate items, products, or materials. Waivers must describe the market research activities and methods to identify domestically manufactured items capable of satisfying the requirement, including the timing of the research and conclusions reached on the availability of sources. Agencies may assist recipients in conducting the required market research.
Unreasonable Cost Waiver: Agencies will ensure that the recipient has provided adequate documentation that no domestic alternatives are available within the cost parameter. Agencies may assist recipients in gathering this documentation. The waiver justification must include a comparison of the cost of the domestic product to the cost of the foreign product or a comparison of the overall cost of the project with domestic products to the over cost of the project with foreign-origin products.
Public Interest Waiver: OMB advises that these waivers will be used judiciously and construed to ensure maximum utilization of goods, products, and materials produced in the U.S. The Guidance provides examples of types of public interest waivers, agencies should consider issuing, including: de minimis, small grants, minor components, adjustment period, and international trade obligation.
General Applicability Waivers The Guidance provides information about the use of "general applicability waivers." A "general applicability waiver" applies broadly across multiple awards. The waiver can be "product-specific," applying only to a product or category of products, or "non-product-specific," meaning it will apply to all "manufactured products." General waivers should be issued only when necessary to advance an agency's missions and goals, consistent with the IIJA, the Order, and the Guidance. For example, a general applicability waiver may be used when there are well-established domestic sourcing challenges in a particular industry or for a particular requirement. When reviewing a proposed general applicability waiver, the head of a federal agency must publish in the Federal Register (1) a notice that describes the justification for the waiver and requests public comments on the continued need for the general applicability waiver at least 30 days, and (2) a determination on whether to continue or discontinue the waiver considering the comments received. This publishing requirement will not apply for a period of five years to product-specific waivers that were issued more than 180 days before the Act was passed. For non-product-specific waivers, agencies must publish the notice in the Federal Register no later than November 15, 2022. General applicability waivers, including public interest waivers, will be re-reviewed every five years by the awarding agency. Preliminary Guidance for Construction Materials
OMB also issued preliminary and non-binding guidance on the standards that define the term "all manufacturing processes" for construction materials. Pending issuance of OMB final standards, agencies are directed to consider "all manufacturing processes" for construction materials to include at least the final manufacturing process and the immediately preceding manufacturing stage for the construction material. OMB is seeking additional input from industry before issuing further guidance on this subject.
OMB's initial Guidance provides a solid roadmap for how the new Buy America requirements will be applied to federally funded infrastructure projects. Still, several questions remain. First, it is still unclear how individual agencies may change (or not change) their existing domestic content requirements to align with the standards of the Act. The IIJA only requires agencies to meet the minimum Buy America standards stated in the Act and thus individual agencies can maintain or create new policies and provisions that require covered products or materials to exceed those IIJA standards. Second, the Guidance does not mention an escalation of the domestic content threshold from 55 percent for manufactured products, like the scheduled escalation provision contained in the recently finalized Buy American Act FAR provisions. Still, it seems likely OMB will provide additional guidance on this subject in the future given the similarities between the Buy American provisions in the FAR and the Buy America test for manufactured products in the IIJA. Also, even if OMB does not issue general guidance in this regard, it appears individual agencies are free to adopt their own scheduled increases, provided those increases meet or exceed the IIJA minimum standards.Third, the impact of the IIJA on the frequency and terms of Buy America waivers remains to be seen. Details and trends surely will emerge over time, however, and contractors will soon have access to agency and GSA websites that will allow them to track how Buy America waivers are being processed.
---
We will continue to monitor and report on the continued implementation of the IIJA's Buy America requirements. In the meantime, if you have any questions about the IIJA provisions or Buy America in general, please contact one of the Miller & Chevalier attorneys listed below:Alex L. Sarria, asarria@milchev.com, 202-626-5822Jason N. Workmaster, jworkmaster@milchev.com, 202-626-5893Elizabeth J. Cappiello, ecappiello@milchev.com, 202-626-5975Alexandra S. Prime, aprime@milchev.com, 202-626-5940