Only Two Weeks Away! Don't Miss the Spring Training Conference
The Spring Training Conference is less than two weeks away, and we hope that you are as excited as we are for the experience that the event offers. The conference marks the first opportunity in over two years for Coalition members to gather in person to engage with both Government officials and industry partners. Those joining us virtually will be able to attend all sessions of their choosing, as they will be livestreamed through our conference site. Through both the in person and virtual experience, we aim to deliver highly informative content in a variety of sessions that will be of value to our members across all sectors. 
Day 1, June 15
The conference kicks off on June 15 with the day focused on Healthcare topics. The keynote address will be delivered by Guy Kiyokawa, Assistant Secretary for Enterprise Integration at the Department of Veterans Affairs (VA). During his remarks, Mr. Kiyokawa will discuss his priorities and initiatives, as well as the VA's efforts to enhance the Federal healthcare customer experience. Following the keynote address, there will be a full day of sessions that cover several critical topics including VA leadership's perspective on the Customer Experience, Federal cybersecurity requirements, and Medical Supply Chain Resiliency. This year's conference includes a breakout session focused on the Defense Health Agency's (DHA) TPharm5 contract. Captain Edward Norton, DHA's new Chief of Pharmacy Operations, will be accompanying Henry Gibbs, DHA's Branch Chief for Purchased Care, who will discuss the contract's latest developments and how companies can prepare for implementation. In addition, the popular MSPV breakout session returns with speakers from the VA's Strategic Acquisition Center, as well as the Veterans Health Administration, to address both the prime vendor distribution contract and Supply Blanket Purchase Agreements/Distribution and Pricing Agreements. The full agenda for the first day can be found here.
Day 2, June 16
On the second day, Sonny Hashmi, the General Services Administration's (GSA) Federal Acquisition Service (FAS) Commissioner, will provide keynote remarks detailing the agency's customer experience efforts and vision for the Federal Marketplace Strategy. We will then move into the morning sessions, which include panels on FAS' role in meeting agency missions, followed by cyber security requirements. The Cyber Security Requirements Panel, moderated by Rogers Joseph O'Donnell's Bob Metzger, features Stacy Bostjanick, Director of the Cyber Security Maturity Model Certification (CMMC) Program, and John Ellis, Director of the Defense Contract Management Agency's Software Division. During lunch we are excited to have John Tenaglia, Principal Director of Defense Pricing and Contracting, give another keynote address on a number of subjects such as e-commerce, inflation, and the defense industrial base. The afternoon is packed with sessions for our members to choose from, including panels on other transaction authorities, Buy American and supply chain resilience, and GSA's cloud marketplace. The full agenda for the second day can be found here.
GSA and VA FSS "Ask the PMO" Tables
New to this year's conference is the GSA and VA FSS "Ask the PMO" Table. The Ask the PMO Table will be present on both days of the conference and gives attendees the chance to engage in dialogue with VA's Federal Supply Schedule (FSS) leadership on day one, and GSA's Multiple Award Schedule (MAS) Program Management Office (PMO) on day two. Attendees will be able to stop by the table throughout the conference to ask their questions or to schedule a time for a one-on-one meeting. On June 15, you will have the chance to meet with FSS Director Dan Shearer and Supervisory Contract Specialist Lydia McKay to have any questions related to the VA's FSS Program and contracts answered. On June 16, several of GSA's MAS PMO personnel will be available at the table, including MAS PMO Director Stephanie Shutt.
If you have not done so yet, you can register for the Spring Training Conference here. Thank you to all of our sponsors. Exciting sponsorship opportunities and benefits for each day can be reviewed here. Please contact Matt Cahill at 202-315-1054 or mcahill@thecgp.org for commitments or questions. As always, we appreciate your support and hope to see you at the conference.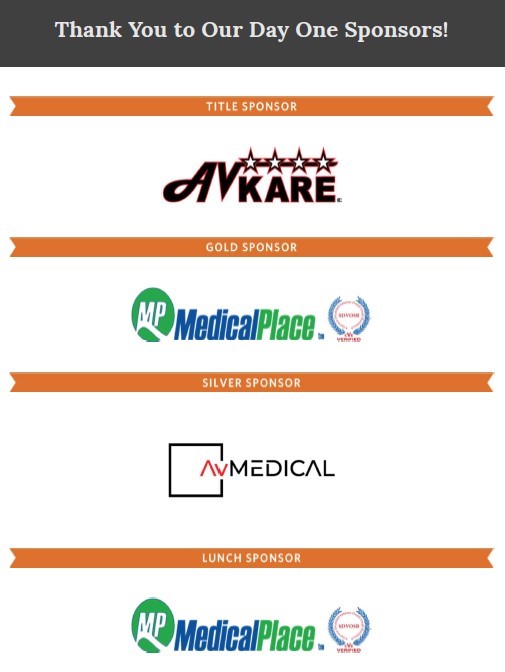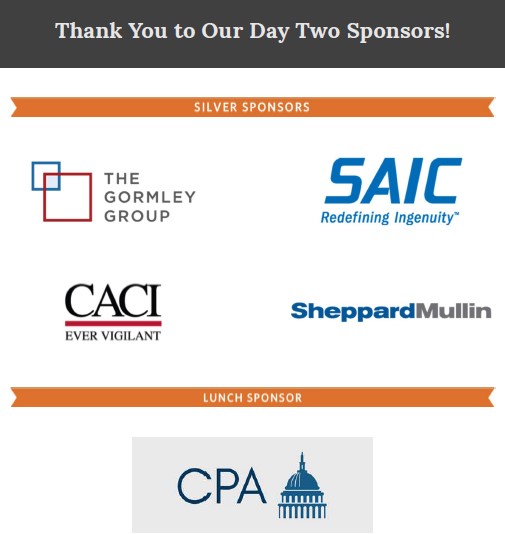 DoD Publishes Guidance on Inflation and EPAs 
On May 25, the Department of Defense (DoD) published a memo titled Guidance on Inflation and Economic Price Adjustments (EPAs). The memo provides guidance for contracting officers (CO) to help them understand when it is appropriate to recognize cost increases due to inflation under existing contracts. It also provides guidance on the proper usage of EPA when entering into new contracts. The memo states that "for purposes of existing DoD contracts, the treatment of cost increases as a result of economic conditions is dependent on contract type."  
For cost reimbursement type contracts, contractors are responsible for notifying their CO that incurred costs are "approaching the limits specified in the applicable FAR clause." Once the CO receives notice, they can increase contract funding to allow for continued contracting performance. "The contractor is not obligated to continue performance beyond what can be accomplished within the contract's funded amount."

For fixed-price incentive contracts, the contractor's actual costs are recognized up to the contracts ceiling. Target profit will be adjusted "by application of the contract share ratio to the costs over or under the target cost" based on the extent in which actual cost differs from target cost.

For fixed-price contracts with economic price adjustment, "the EPA clause normally establishes a mechanism to mitigate specifically covered cost risks to both parties as a result of industry-wide contingencies beyond any individual contractor's control; the Government will bear the cost risk up to the limit specified in the clause (if any)."

For firm fixed-price (FFP) contracts, contractors generally bear the risk of cost increases, including increases due to inflation. "In the absence of an applicable contract clause, such as an EPA clause authorizing a contract price adjustment as a result of inflation, there is no authority for providing contractual relief for unanticipated inflation under an FFP contract."

For developing contracts, an EPA clause could be an appropriate method to balance the risk of inflation. "Including an EPA clause may enable a contractor to accept a fixed-price contract without having to develop pricing based on worst case projections to cover the cost risk attributable to unstable market conditions because of the EPA clause's built-in mechanism to mitigate such risk. COs should consider contract length as one of the primary considerations when deciding whether to use an EPA clause."
Read the full memo here.  
Visit the GSA and VA FSS "Ask the PMO" Tabletops at the Spring Training Conference 
The Coalition is excited to bring a new feature to this year's Spring Training Conference, the GSA and VA FSS "Ask the PMO" tabletops. The Ask the PMO tables will be present on both days of the conference, giving attendees the opportunity to ask questions or engage in a dialogue with the Department of Veterans Affairs' (VA) Federal Supply Schedule (FSS) leadership on day one, and the General Services Administration's (GSA) Multiple Award Schedule (MAS) Program Management Office (PMO) on day two. Throughout the conference, attendees will be able to drop by the tables to ask their burning questions or schedule a time for a one-on-one meeting. 
June 15: On the first day of the conference, which features a healthcare focus, VA FSS Director Dan Shearer and Supervisory Contract Specialist Lydia McKay will be manning the table to answer any questions related to the VA's FSS Program and contracts. 
June 16: On the second day, which will have a governmentwide focus, the Ask the PMO table will include the following representatives from GSA's PMO: 
Stephanie Shutt – Director, MAS PMO, will provide overarching MAS knowledge;

Derek Tribble – Senior Project Manager, oversees the Sales Reporting Portal;

Jack Tekus – Senior Project Manager and National IOA Coordinator; and

Xavierra Webb-Spann – Senior Project Manager, oversees the Contract Writing System and eTools for MAS.
We urge our members to take advantage of this new opportunity and engage directly with these program offices to ask questions and have concerns addressed. If you have not yet registered for the Spring Training Conference, you can do so here. We look forward to seeing you! 
Remaining TMF Funds to be Awarded by End of Fiscal Year 
Fedscoop reported that Raylene Yung, Executive Director of the Technology Modernization Fund (TMF), testified during a May 25 House hearing that the organization plans to use all of the remaining TMF funds provided by the American Rescue Plan Act during this fiscal year. Since the TMF was established in 2017, $419 million has been obligated, and $756 million remains. In March 2021, the TMF received a $1 billion boost from the American Rescue Plan Act. The Biden Administration is seeking an additional $300 million for the TMF in the fiscal year 2023 budget, which has received support from lawmakers. However, there are concerns surrounding the fund's planned payback mechanisms, as well as whether the fund still addresses its original goal of modernizing legacy IT systems. Agencies are required to repay the TMF fund from savings realized on investments. The Administration relaxed these requirements last May for projects that impact multiple agencies or deal with cybersecurity improvements. This flexibility, along with recent investments focused on customer experience and cybersecurity, has caused some lawmakers to express concern that they are seeing TMF veering away from its original focus.  
Yung's testimony hinted that more awards focused on cybersecurity and customer experience will be coming soon. She also added that "cost savings can come in many different ways" such as timesaving from digitization of processes, and the Login.gov service. 
GAO Reviews Effectiveness of DOL's Veterans Hiring Program for Contractors
The Government Accountability Office (GAO) released its report this week on the Office of Federal Contract Compliance Program's (OFCCP) assistance and use of data in enforcing the Vietnam Era Veterans' Readjustment Assistance Act of 1974 (VEVRAA). In general, GAO found that OFCCP's approach to ensuring that contractors are in compliance with VEVRAA, and that the underlying veterans' hiring objectives are achieved, could be improved through better use of data and other assistance. 
According to the report, OFCCP provides web-based resources and coordinates with contractors, but they do not share specific best practices such as how to write veteran-friendly job descriptions. The VEVRAA regulations also mandate a veteran hiring benchmark, however the information the OFCCP provides does not specify how that benchmark is to be used. OFCCP also lacks the data on the protected veteran population which prevents the Office from tracking progress in the labor force. However, the OFCCP has existing data it can use to create a better estimation of the protected veteran population. GAO has provided six recommendations below to the OFCCP and it is waiting for further confirmation.  
"The Director of OFCCP should clarify how contractors should use the VEVRAA hiring benchmark, including providing examples of how contractors can use it as a tool to measure progress in hiring protected veterans;

The Director of OFCCP should incorporate key practices, such as those identified by other agencies, for employing veterans into its public information on VEVRAA;

The Director of OFCCP should provide information to contractors and workers that encourages self-identification for protected veterans. For example, OFCCP could make a video explaining the benefits of self-identification for protected veterans similar to one it has for individuals with disabilities;

The Director of OFCCP should use available data to better approximate the size and characteristics of the veteran population protected under VEVRAA. For example, OFCCP could consider how to adjust the data it uses from the CPS Veterans Supplement to approximate the subset of veterans who are protected;

The Director of OFCCP should assess the feasibility of using existing data or collecting new data to incorporate into enforcement procedures that would allow OFCCP to assess systemic discrimination against protected veterans; and

The Director of OFCCP should assess the costs and benefits of adjusting the VEVRAA hiring benchmark to reflect protected veterans who may not be captured in the civilian workforce or who have relatively high unemployment rates, including protected veterans who have significant service-connected disabilities."
For more information about the VEVRAA and how to comply follow the link here to the OFCCP's website for Best Practices and Resources and well as a list of frequently asked questions.  
GSA Takes New Approach with Ascend Cloud BPA 
Federal News Network reported on the different approach GSA is taking with its Ascend Cloud Blanket Purchase Agreement (BPA) compared to previous cloud procurement vehicles. Sonny Hashmi, GSA Federal Acquisition Service Commissioner, emphasized the importance of dialogue with agencies and industry when working on the vehicle. He noted that one of the shortcomings of previous cloud vehicles was that they did not utilize an "agency mission-need first approach." During his speech at the Emergency Technology and Innovation Conference, Hashmi stated that "while we're excited about this program, ultimately, its job is to solve a problem and help agencies to deliver on mission. If there's a better way or a different way to solve the problems that we are facing, we're happy to change tactics on it." 
Last week, GSA issued a draft Statement of Work (SOW) on the Ascend Cloud BPA for industry input. The draft SOW proposes three separate pools of vendors for infrastructure and platform-as-a-service (Iaas/PaaS), software-as-a-service (SaaS), and cloud professional services. The draft language states that "the Ascend BPA will focus on enabling support for both vertical (e.g., IaaS, PaaS, SaaS) and horizontal capabilities across the ecosystem and will provide more effective system integration and managed support services for the delivery of flexible, diverse, and secure cloud solutions." According to Hashmi, Ascend will allow agencies to buy cloud services under a consumption-based model. GSA will be allowed to on-ramp new cloud service providers as they become available. 
Hashmi pointed out that GSA recognizes that Ascend may overlap with Alliant 2 and the Schedules program and that industry has expressed concerns about another cloud BPA being duplicative. Hashmi said that these concerns and other questions are why GSA put out the draft SOW, and added that feedback from agencies and industry are critical to the vehicle's success. 
Department of Interior is Releases Draft Cloud Solicitation 
On May 27, the Department of Interior (DoI) released a draft solicitation for its Cloud Hosting Solutions III. This is an indefinite-delivery, indefinite-quantity contract to "establish enterprise cloud services brokers to manage a portfolio of cloud computing, storage and application services across multiple vendor offerings, supplying DOI with a flexible solution for the delivery of those cloud services." DoI wants to create a "Virtual Private Cloud" space. The contract will have a five-year base and three two-year options to extend. This acquisition will be a follow-on to DoI's Foundation Cloud Hosting Services contract which is set to end in 2023. This solicitation comes as GSA is working on the Ascend blanket purchase agreement, which is intended to be a governmentwide "Cloud Marketplace." 
All draft solicitation questions must be submitted by June 24 at 11 am EST. Questions should be submitted to gs_chs@usgs.gov. DOI is hosting an Industry Day on Wednesday, June 15 from 1pm – 3 pm. Register here. 
Requesting Member Input on VA MSPV-GenZ RFI
The U.S. Department of Veterans Affairs (VA) has posted a Request for Information (RFI) for its upcoming MSPV-GenZ Distribution and Supply Management solicitation on SAM.gov. According to the VA, the purpose of the RFI is to "identify industry input to meet the Veterans Health Administration (VHA) requirement for Medical Surgical Prime Vendor (MSPV) Generation-Z (Gen-Z) Version 1 (V1) distribution and supply management services, in support of the VHA s expansive healthcare system."
The extended deadline for industry to respond to Request for Information (36C10X22Q0151) is 5:00 pm ET, June 9, 2022. The Coalition is considering submitting comments. Members that would like to submit questions and/or comments for the Coalition's response, please contact Aubrey Woolley at awoolley@thecgp.org by Tuesday, June 7 at noon ET.
AIR Commission Only One Component of VA's Long Term Real Estate Assessment
Federal News Network reported this week on the VA's plans to reshape its real estate holdings regardless of whether the Asset and Infrastructure Review (AIR) Commission is able to review the agency's plan. In short, the purpose of the AIR Commission is to review and approve the VA's plans to reshape the physical infrastructure of the Veterans Health Administration, by building new VA healthcare facilities and eliminating others, in order to meet the future needs of veterans for generations to come. 
In February, President Biden submitted his AIR Commission nominees to the Senate. However, the Administration is still awaiting a confirmation hearing. In the meantime, Federal employee unions continue to protest and pressure the Senate to not confirm nominees over concerns that the plans could displace some VA employees.  
The VA issued its AIR Commission recommendations in March. The report proposes the closure of three dozen medical centers, replacing half with new centers and the other half with VA inpatient and outpatient facilities. The commission has a year from the VA report to review the recommendations and then submit its own recommendations by the end of January 2023. President Biden then has until February 15, 2023 to approve the AIR Commission's recommendations before submitting his approval before March 30, 2023. Regardless of the results of Commission, the 2018 Mission Act still requires the VA to conduct regional reviews of its real estate needs on a quadrennial basis. 
HHS Stands Up New Health Research Agency 
On May 26, Nextgov reported that the Department of Health and Human Services (HHS) announced the formal launch of the Advanced Research Projects Agency for Health (ARPA-H). ARPA-H will be an independent entity within the National Institutes of Health. The purpose of the organization is to lead "high-risk, high-reward biomedical and health investments." Responsibilities will include developing biomedical and health research technologies and facilitating partnerships between Government and industry. The Biden Administration sought $5 billion in funding for ARPA-H in its budget request. Dr. Adam H. Russell was appointed to the position of ARPA-H Deputy Director last Thursday, and he will begin serving in this role later in June. He currently works as the Chief Scientist at the University of Maryland's Applied Research Laboratory for Intelligence and Security, and previously spent over 10 years as a Program Manager for the Intelligence Advanced Research Projects Agency and the Defense Advanced Research Projects Agency. 
GSA Discusses Future of Common Catalog Platform
On May 25, GSA announced additional plans for its new Common Catalog Platform (CCP). The CCP will replace the Schedule Input Program (SIP), the Contracting Officer Reporting System (CORS), and the current Price Proposal Template (PPT). According to GSA, the platform is tentatively scheduled for a pilot launch with a small group of users in early Fiscal Year 2023. Following the pilot, there will be a broader, phased transition of the Multiple Award Schedule (MAS) contractor community. 
Modernized Design 
The CCP will feature a modern, web-based design. Users can access the CCP from any device and information will be stored in a centralized, secure location. This means greater flexibility in working from any location and avoiding the potential risk of data loss on local devices. The CCP will also feature an intuitive and user-friendly design to make it easy to navigate the system.  
Integration with eMod 
The CCP will integrate with eMod, creating a seamless workflow enabling contractors to submit catalog details along with contractual actions. This will reduce the amount of information contractors need to submit, and ensure catalog details are kept current.  
Streamlined Product File 
The CCP will consolidate the Price Proposal Template (PPT) and the fields previously captured by the Schedule Input Program (SIP) into one streamlined Product File.  
Access to Market Research 
The CCP will make market research information available to vendors as a part of the catalog management process, increasing transparency for vendors and improving the negotiation process.  
CCP Timeline 
The CCP is still in development and scheduled to come online in early Fiscal Year 2023. We intend to pilot the CCP with a small number of contracts before executing a broader user transition. More details, including information about the system improvements outlined above, will be shared about user transition in the coming months.  
If you have any questions, please email us at Catalog.Management@gsa.gov. 
Legal Corner: OFCCP's Growing Activism Portends Stricter Enforcement
By: Sara Nasseri
The Department of Labor (DOL) Office of Federal Contract Compliance Programs (OFCCP) has taken several actions during the past six months that signal it will adopt a more forceful posture in ensuring that federal contractors meet their affirmative action and non-discrimination obligations toward their workforce. To prepare themselves for heightened scrutiny and tighter deadlines, government contractors should take steps now to set up their records for quick retrieval during OFCCP audits and rectify any unjustified pay disparities among their employees.
Below is a brief summary of some actions the agency has taken that signal a heightened enforcement posture:
AAP Certification Portal: In December 2021, the OFCCP launched its Affirmative Action Program Verification Interface, and on February 1, 2022, the agency launched an online portal through which covered contractors and subcontractors must certify by June 30, 2022, that they have an affirmative action program that complies with the regulations. As the deadline is fast-approaching, covered contractors should ensure that they are prepared for certification and have taken all necessary steps to do so.
Pay Equity Directive: On March 15, 2022, OFCCP issued a directive about pay equity audits that makes clear that federal contractors must analyze their compensation practices each year to identify and correct any pay disparities based on gender, race, or ethnicity. The directive also clarified that the OFCCP may request not only a copy of the contractors' pay equity analysis but also additional information related to pay, including employees' education or experience and assignments or promotions. Contractors that conduct internal pay analyses under the direction of their attorneys generally have objected to turning them over to OFCCP, arguing that attorney-client privilege protects them from disclosure. However, the directive notes that the OFCCP can now obtain copies of federal contractors' pay equity audits that are done to comply with the OFCCP regulations. Nevertheless, communications with counsel may remain privileged because of the attorney-client privilege. Therefore, contractors should continue to consider engaging legal counsel to lead the effort and provide legal advice because confidentiality attaches to communications with counsel involving corrective actions taken, the process underlying the analysis, and any strategic decisions. Additionally, nothing prevents a contractor from conducting a proactive, preliminary analysis with legal counsel for the sole purpose of obtaining legal advice, which the directive makes clear may remain privileged.
Proposed Revisions of the 2020 Predetermination Notice Rule: OFCCP continued its activist streak on March 22, 2022, when it issued a proposed rule that would make it easier for the agency to issue predetermination notices. DOL explained that the proposed rule seeks to revise a final rule titled "Nondiscrimination Obligations of Federal Contractors and Subcontractors: Procedures to Resolve Potential Employment Discrimination" that took effect in 2020. DOL said the Trump administration rule imposed rigid evidentiary standards that forced the agency to spend its time arguing with contractors over definitions instead of conducting more compliance evaluations. According to DOL, OFCCP's proposed rule would rescind the rigid evidentiary standards for providing employers with notice of discrimination concerns while retaining the required use of the predetermination notice and the notice of violation, with modified procedures that allow the agency to consider the facts and circumstances of each case. DOL said the proposed rule would promote early resolution of violations by continuing to allow contractors to waive notice procedures and enter directly into a conciliation agreement. The proposed rule also decreases the amount of time that contractors have to respond to a predetermination notice from 30 to 15 days. The proposed rule would generally give the agency more flexibility and allow it more access to contractors' records during an audit, to the contractor's detriment.
Effective Compliance Evaluations and Enforcement Directive: Finally, on March 31, 2022, OFCCP issued its second directive of the year, which clarified its policies for scheduling contractors for compliance evaluations. The directive, titled "Effective Compliance Evaluations and Enforcement," imposes tighter timelines on the audit process. It eliminates the 45-day lag time between OFCCP's publication of its scheduling list and its auditing of the contractors on the list. It also repeals the automatic 30-day extension for contractors to produce requested data even though some contractors may have trouble quickly compiling information that is kept at various places within their company. Furthermore, the directive requires contractors to submit all affirmative action plans and itemized data within 30 days of receiving a scheduling letter. OFCCP may grant extensions, but they will be given on a case-by-case basis and only for extraordinary circumstances. In addition to increasing the time pressure and production burdens on contractors, the directive also could lead to larger investigations. The directive indicates that for employers with multiple establishments, OFCCP will coordinate its evaluations of common policies and patterns across all the contractor's establishments. Such multi-establishment compliance reviews are likely to result in expanded investigations. Moreover, the directive states the agency's goal of reaching a broader group of federal contractors and subcontractors. The directive's explicit mention of subcontractors is noteworthy because OFCCP traditionally has not paid much attention to subcontractors.
Taken together, these developments show that the OFCCP is poised to undertake heightened scrutiny of federal contractors and subcontractors and assume a more aggressive enforcement attitude. Therefore, government contractors should take steps now to better position themselves in the event of an OFCCP audit.
If you have any questions about these requirements or how to prepare for a potential audit, please contact Sara Nasseri, the author of this blog, who is a member of PilieroMazza's Labor & Employment Group. For further guidance, please join Sara for her webinar June 8, 2022, at 2 PM, where she will further discuss these actions and best practices moving forward. To register, click here.
Healthcare Corner: TPharm5 and DHA Chief of Pharmacy at Spring Conference, June 15
The Coalition is pleased to announce that Captain Edward Norton, the new Chief of Pharmacy at DHA, will be attending the Spring Training Conference on June 15 at the Fairview Park Marriott in Falls Church, VA. As you may know, Capt Ed Norton has been named the new Chief of Pharmacy at DHA following Col Markus Gmehlin's retirement on May 31.
Capt Norton will be joining a DHA breakout session in the afternoon to meet DHA's industry partners during the following TPharm5 breakout session which has been added to the agenda at 2 pm EST
TPharm5 Update
–  CAPT Edward Norton, Chief of Pharmacy Operations, DHA (Introduction)
–  Henry Gibbs, Branch Chief, Purchased Care Branch, Pharmacy Operations Division, DHA
"Ask the PMO" VA FSS Tabletop
We also wanted to remind everyone about a new feature at this year's conference, the VA FSS Ask the PMO tabletop, where VA FSS Director, Dan Shearer, and Lydia McKay, Contract Specialist, will be available all day to answer your questions about the FSS program.  All members are encouraged to drop by.
For more information about the conference and to register, click here
View from Main Street: Limitations on Subcontracting, NAICS and Size appeals, SDVO protests
Updates and Opinions on Timely Topics Impacting the Government Contracting Industry from GovCon Expert Ken Dodds
Limitations on Subcontracting
GAO dismissed a protest where the protester alleged the proposed awardee could not meet the applicable limitations on subcontracting. Under FAR 52.219-14, a firm cannot subcontract more than 50 percent of a service contract to subcontractors that are not similarly situated. Even assuming the prime would subcontract more than 50 percent of the contract to a subcontractor, it was undisputed that the subcontractor qualified as a small business. MartinFederal Consulting, LLC, B-420626, May 11, 2022.
NAICS Appeal
Agency set aside solicitation for the procurement, warehousing, transportation, and delivery of office, janitorial, sanitation and industrial supplies using NAICS code 493190 (Other Warehouse and Storage) with a $30 million size standard. Appellant argued the appropriate NAICS code was 339999 (All Other Miscellaneous Manufacturing) with a size standard of 500 employees. OHA denied the appeal finding the appellant had failed to show the contracting officer's NAICS selection was based on a clear error of fact or law. The logistics services required under the solicitation were not merely incidental and OHA has held that NAICS 493190 is appropriate where the contractor is required to obtain supplies from mandatory sources. Noble Supply and Logistics, LLC, SBA. No. NAICS-6145 (April 11, 2022).    
Size Appeal
Protester alleged that an ANC-owned firm was affiliated with a subcontractor that was also a subsidiary of the ANC under the ostensible subcontractor rule. The Area Office denied this ground of protest but found the firms affiliated under the totality of the circumstances. On appeal, OHA vacated and remanded the size determination to the Area Office. While Area Offices may examine grounds of affiliation other than those raised in a protest, the Area Office must provide the protested concern with notice of the potential affiliation and an opportunity to respond. C2 Alaska, LLC, SBA No. SIZ-6149 (April 19, 2022).  
SDVO Protest
In a protest involving a VA SDVO set-aside, the protester contended that the protested concern was not controlled by a service-disabled veteran (SDV). The protested concern had been initially created by three brothers, but majority ownership was acquired by the SDV brother in 2017 when he also became the President and CEO. The non-SDV brothers remained as minority shareholders and served on the Board, but there were not any supermajority voting requirements which would prevent the SDV from exercising control. The VA's Center for Verification and Evaluation had certified the protested concern in 2017 and reverified the concern in 2020. While the brothers were involved in another business that shared an address with the SDVO small business concern, any allegation concerning affiliation between the two concerns based on an identity of interest had to be raised in a size protest, not in an SDVO status protest. Consequently, OHA denied the protest. Reliable Vets, LLC, SBA No. CVE-226-P (April 13, 2022).  
GSA and VA IGs Release Semiannual Reports to Congress
At the end of May, several Federal agencies' Office of Inspector Generals (OIGs) released their semiannual reports to Congress. Twice a year, the OIGs submit these reports which highlight the successes, improvements, and challenges for agencies. The latest reports cover October 1, 2021 through March 31, 2022.   
General Services Administration 
In GSA OIG's report, the OIG completed preaward and postaward audits that included $143.2 million in financial recommendations. Included in those financial recommendations were $142.6 million in funds that the OIG believed could have been saved if their audit findings were implemented.  It also included $538,000 in questioned costs which the OIG defined as "money that should not have been spent such as overbillings and unreported price reductions." 
The OIG issued 15 contract audits during the six-month period and found: 
9 contractors either overcharged GSA customers or overstated their proposed labor rates;
5 contractors assigned employees who were unqualified for their billable positions to work on GSA schedule task orders;

.

4 contractors did not submit accurate, current, and complete information;

.

3 contractors either did not comply with price reduction provisions or did not have effective price reduction provisions; and
1 contractor did not adequately accumulate and report schedule sales for Industrial Funding Fee payment purposes and/or did not correctly calculate and submit their Industrial Funding Fee payments.
Finally, the report highlighted the following on-going management challenges at GSA: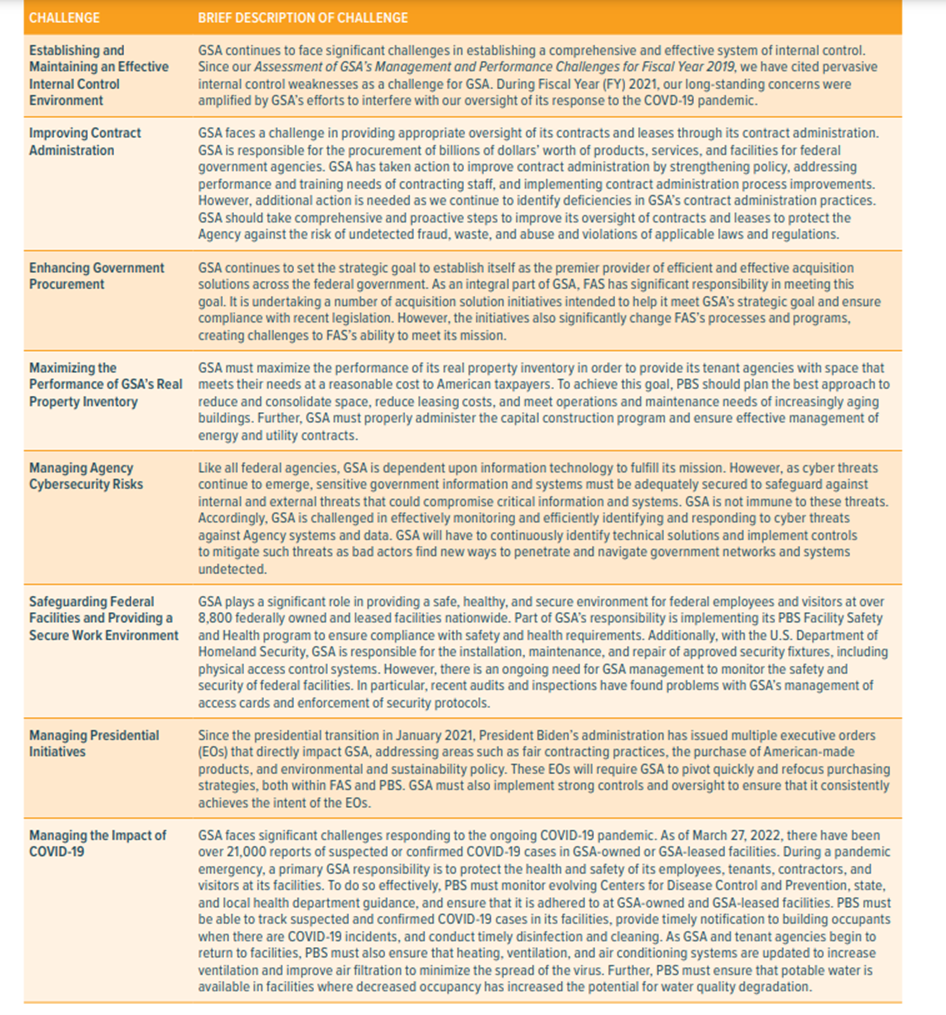 Department of Veterans Affairs 
In the VA OIG's semiannual report, there were 49 audits and 187 recommendations to the VA. The audits included $4.1 billion of impacted funds. The OIG found $3.1 billion in funds that could have been better utilized, $593.6 million of questioned costs, which the OIG defines as cost the IG questions because the spending is in violation of a regulation or the funds were used unreasonably, and $52.2 million in contract overcharges. Some of the highlighted management challenges included healthcare services, information systems and innovation, and leadership and governance. During the six-month period, the OIG evaluated: 
the Electronic Health Records program implementation;

VA's guide for the use of the Defense Logistics Agency's Electronic Catalog; and

Information technology security.
VA leaders are committed to improving the challenges found by the OIG.     
Department of Defense 
In DoD OIG's semiannual report, some of the top management and performance challenges included: 
maintaining the advantage in strategic competition; 

increasing agility in the DoD's acquisition and contract management; 

strengthening DoD cyberspace operations and securing systems, networks, and data; 

reinforcing the supply chain while reducing reliance on strategic competitors; and 

recruiting and retaining a modern workforce. 
OIG completed audits to address DoD's management challenges and priorities and to support DoD's programs and operations accountability. There were 57 audit reports completed during the six-month period. In the audits, OIG found: 
DoD contracting personnel awarded small business set-aside and sole-source contracts to contractors that complied with established contracting limitations for 21 of the 31 contracts that were subject to subcontracting limitations but contracting personnel did not properly ensure compliance with the limitations.

The Washington Headquarters Services Acquisition Directorate (WHS/AD) and the DoD Office of Net Assessment (ONA) did not administer contracts in accordance with Federal, DoD, and Washington Headquarters Services regulations and policies.
CISA Releases 5G Evaluation Process for Federal Agencies 
Fedscoop reported that the Cybersecurity and Infrastructure Security Agency (CISA) released a new five-step process known as the "5G Security Evaluation Process" that helps agencies safely and securely adopt 5G technologies. The research and evaluation process were a joint effort between CISA, the Department of Homeland Security's Science and Technology Directorate, and the Department of Defense's Office of the Undersecretary of Defense for Research and Engineering. Eric Goldstein, CISA's Executive Assistant Director for Cybersecurity, said that "the intent of this joint security evaluation process is to provide a uniform and flexible approach that Federal agencies can use to evaluate, understand, and address security and resilience assessment gaps with their technology assessment standards and policies." He added that the evaluation process addresses gaps in previous cybersecurity and risk management guidance. The guidance includes information on "important threat frameworks, 5G security system considerations, industry security specifications, Federal security guidance documents, and methodologies to conduct assessments of 5G systems." CISA is requesting agency feedback on the guide by June 27. 
 Pharmaceutical Subcommittee Meeting with VA PBM, June 8 
 The Coalition will host a Pharmaceutical Subcommittee meeting with Dr. Jennifer Martin, Deputy Chief Consultant, VA Pharmacy Benefits Management (PBM) Services on Wednesday, June 8 from 2 to 3 pm EST. The meeting will be virtual. Dr. Martin will join us to respond to member questions. 
Request for Member Questions 
Dr. Martin has agreed to join us for the hour to answer member questions. Here are the questions that we have received thus far- 
Draft Questions for Dr. Martin: https://thecgp.org/images/Questions-for-VA-PBM_June-2022_draft-2.docx  
 If there are any additional questions/topics that you'd like or Dr. Martin to address, please send them to Aubrey Woolley at awoolley@thecgp.org. We have extended the deadline to this Friday, June 3 at 5 pm EST. 
To register to attend the meeting, click here. The login information will be sent to all registrants on Monday, June 6. 
GSA's Office of Professional Services and Human Capital (PSHC) Categories announced its upcoming webinars for the federal acquisition workforce and industry throughout the next month. Register today to learn more about the contract solutions, resources and digital tools that can help you with your professional services and human capital acquisitions.  
HCaTS DPA Training 
June 7, 2022 
1:00 p.m. – 2:00 p.m. EST (10:00 a.m. – 11:00 a.m. PST) 
The Human Capital and Training Solutions (HCaTS) Program consists of three indefinite-delivery/indefinite-quantity (IDIQ) governmentwide contract vehicles: HCaTS Unrestricted (HCaTS U), HCaTS Small Business (HCaTS SB), and HCaTS 8(a). These vehicles provide reliable, flexible, fast and efficient ways to obtain best-value, customized solutions for human capital management and training requirements. 
Before issuing task orders under HCaTS, Federal Contracting Officers (COs) must complete training and receive a Delegation of Procurement Authority (DPA). This training covers: basic contract information, scope, ordering process, roles and responsibilities, and resources for HCaTS. 
Office Hours: Selecting the Right Labor Categories on Schedules 
June 9, 2022 
1:00 p.m. – 2:00 p.m. EST (10:00 a.m. – 11:00 a.m. PST) 
This month, learn how GSA professional services labor categories are established at the Multiple Award Schedule (MAS) contract level and how to evaluate them for task orders. During this session you will learn about: 
How to ensure that your RFQ establishes clear expectations for the services that need to be performed and that the contractor's proposed labor category descriptions match what they have awarded under their MAS contract: 
Minimum education and experience requirements and how to ensure that the proposed labor categories meet these requirements; 

GSA pricing methodology and what it means to an ordering activity; and 

How price escalation works under MAS contracts and orders.
Why is this topic important? GSA has negotiated fair and reasonable ceiling prices and established labor categories with clear minimum education and experience requirements, and it is imperative that agencies only award services and labor categories that are awarded under the Schedule contract. Buyers must also understand how price escalations work to ensure the GSA ceiling price is never exceeded.   
About Office Hours: 
GSA's monthly Office Hours webinars are designed to answer your questions about professional -services acquisitions and to help you find the right solution for complex requirements. Each Office Hours webinar is an open-forum session connecting federal Contracting Officers and other federal contracting professionals with GSA experts. 
Industry Partner Briefing: Marketing Strategies for Your Business 
June 14, 2022 
1:00 p.m. – 2:00 p.m. EST (10:00 a.m. – 11:00 a.m. PST) 
Please join GSA for a comprehensive guide of GSA's and other best government marketing tools.  Demonstrations of best practices using these valuable tools will enhance business opportunities for your enterprise. Featured presenter is Shaun Hartman, a Customer Service Director with GSA's Customer and Stakeholder Division (CASE). Shaun, back by popular demand (as one of our most talented marketing experts), will provide demonstrations of the most recent government marketing resources.  Using many real time demonstrations, Shaun will explain how the government uses these research tools, and exactly how government stakeholders request, collect, analyze, and assess information. 
About Industry Partner Briefings: 
Industry Partner Briefings are interactive webinars designed to provide contractors with a better understanding of various aspects of GSA's professional services and human capital program and solutions. These webinars include valuable best practices for vendors.  
OASIS Contract Payment Reporting Module (CPRM) Training  
Special Topic: Prices Paid Data & Multiple Invoice Uploader 
June 15, 2022 
11:00 a.m.- 12:00 p.m. EST (8:00 a.m. – 9:00 a.m. PST) 
OASIS industry partners are invited to join this session to learn more about the Contract Payment Reporting Module (CPRM). CPRM is a module of the Assisted Shared Services Systems (ASSIST) used to manage contract registration, task order reporting, and quarterly invoice reporting and Contract Access Fee (CAF) remittance. CPRM is designed to meet the reporting requirements for the Office of Management and Budget and federal agencies to track obligations and revenue. During this session you will learn about the importance of reporting in CPRM and get an overview of using the system.