Congratulations to the 2021 EIP Award Recipients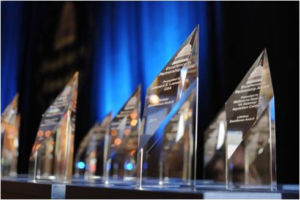 The Coalition for Government Procurement would like to congratulate the 2021 recipients of the Excellence in Partnership (EIP) Awards. We received many nominations from Government and industry partners that highlighted the important contributions that individuals and organizations have made to the procurement system. We are pleased to announce that the 2021 recipients have been selected across four categories: Lifetime Acquisition Excellence, Partnership Appreciation, Acquisition Excellence, and Advocating for Veterans. All of the awardees displayed their dedication to advancing common sense in Government procurement. Thank you to our members for their continued support of the EIP Awards, and we hope to see you at the Spring Conference to celebrate the awardees achievements!
It is with great pleasure that we recognize the deserving recipients of the 2021 EIP Awards.
Lifetime Acquisition Excellence Award
Robert Holman
Robert Holman has spent the past 22 years in the Federal procurement world. Robert started his passion for improving the care of Veterans and our Warfighters at Johnson & Johnson as the National Director of Government Accounts, leading a Team of seven Government Account Directors with Federal healthcare responsibilities. During his time with the organization, he spent 10 years working with the Federal Government to develop new solutions and approaches to positively impact patients. After 20 years at Johnson & Johnson, Robert then accepted a position with Carefusion before ultimately transitioning to Group Vice President, Federal Government at BD, where he worked for 12 years. Robert always put the patient at the center of his recommendations and decisions and has fought to ensure the Veteran and the nation's Warfighters needs are not forgotten. Robert has focused on developing key relationships across Federal agencies which has allowed him to bring his expertise and knowledge into the creation of successful procurement strategies. Robert is always willing to mentor and collaborate with others in the Federal space. To further serve as an industry ambassador, he held a committee chair role with the Coalition's Medical/Surgical Subcommittee.
Ray Moehler
Ray Moehler has been a huge proponent and voice of common sense in Government procurement, especially in the General Services Administration (GSA) arena. From an industry perspective, Ray has been an integral part of the GWACs and the GSA Multiple Award Schedule (MAS) Program. He brought a keen sense of view on various topics and issues related to the GSA Schedule program and often provided the agency with perspectives they hadn't considered. As a longtime member of the Coalition, he actively worked alongside industry peers on many procurement issues like other direct cost limitations, pricing, and consolidation efforts. He also provided recommendations on improving the marketing of the Schedule program and GWACs across Government and encouraged GSA to always keep their Government buyers in the loop for the furtherance of the program. Ray served as a longtime member of the Coalition's Board of Advisors. Among this community, Ray's energy was highly contagious and felt by many who interacted with him. He is known and respected by many for his dedication in promoting these vehicles with the highest integrity.  
Al Holcomb
Al spent nearly 15 years with Johnson & Johnson, where he served as a Government Contract Strategy and Management Professional dedicated to bringing innovative solutions to the Federal healthcare system. Prior to joining Johnson & Johnson, he held the position of Regional Account Director at AstraZeneca. Al possesses expertise and knowledge in managed care, pharmaceutical sales, medical devices, and contract negotiation. Within his organization, he was known as an effective team leader. Throughout the years, Al was incredibly active in his engagement with the Coalition as a member of the Healthcare, Pharmaceutical, and Medical/Surgical Committees. He provided key insights and suggestions to help shape acquisition policy and solutions with key programs like the $14 billion VA Federal Supply Schedules, and always worked towards ensuring the best outcome for veterans. His continued engagement and efforts to deliver common sense acquisition made Al not only a valuable resource to the Coalition, but also a highly recognized and well-respected peer to both his Government and industry partners in the Federal acquisition community.
Paul Smith
Paul possesses a high level of knowledge and experience within both the pharmaceutical and medical device industries. He spent over 25 years with Johnson & Johnson as a highly successful Government Account Director. In this position, he was responsible for managing the VA and DoD national accounts for his organization's medical device companies. Over the course of his career Paul developed domain expertise in Government contract processes and the Federal healthcare system that directly and indirectly supported the delivery of best value healthcare for the warfighter and veterans. Moreover, the Coalition and its members benefitted from his expertise, as Paul served as a Co-Chair for the Medical/Surgical Subcommittee. As a Co-Chair, Paul collaborated with the Coalition members to provide critical feedback on various policies and programs such as the VA's Medical/Surgical Prime Vendor program. Feedback that has lead to incremental improvements in the program.  Paul's efforts throughout his career made him an invaluable resource for the Federal healthcare acquisition community.
Partnership Award
Judith Zawatsky, General Services Administration
Judith Zawatsky is an experienced Federal leader who has served within both Government and industry. During her time with GSA, Judith served as the Assistant Commissioner for the Office of Systems Management (OSM) within GSA's Federal Acquisition Service (FAS). In this role, she spearheaded efforts to both simplify and modernize GSA systems and brought together multiple stakeholders to create innovative program and policy solutions. She also oversaw the transition and operation of SAM.gov. She held multiple roles during her 15-year tenure with GSA, and always demonstrated an extensive expertise in systems management. Judith's transparency and willingness to collaborate were always greatly appreciated by GSA's industry partners. For years, she often engaged with Coalition members on pressing issues related to the modernization of GSA's systems, like the recent consolidation of SAM.gov, at various committee meetings and annual conferences. Judith was a highly valuable Government partner and resource. . Currently, she serves as a Leadership Partner with Gartner, where she continues to engage with the Coalition to bring positive change to the procurement system.
Col. Markus Gmehlin, Defense Health Agency
Colonel Markus Gmehlin served as Chief of the Pharmacy Operations Division for the Defense Health Agency (DHA). In this role, he oversaw the delivery of a $10 billion annual program to the 9.5 million beneficiaries of the Military Health System. Col. Gmehlin joined DHA in 2018. Throughout his time with the agency, he collaborated extensively with industry partners. Prior to joining DHA, Colonel Gmehlin served in the U.S. Air Force for 28 years, where he held multiple positions such as Pacific Air Forces Pharmacy Consultant and Command Surgeon. Coalition members sincerely appreciated his leadership of the TRICARE Pharmacy program during the COVID-19 pandemic and his dedication to an open dialogue with industry during this critical time. He was also recognized for his commitment to innovation and providing new methods of assuring that TRICARE beneficiaries were able to receive pharmaceutical care during the pandemic, through mail order and other means. We sincerely appreciate Col Gmehlin for his participation in numerous conferences and briefing calls where he shared updates on the TRICARE pharmacy program and DHA's pharmacy operations to members. His strong partnership with industry was critical to the advancement of pharmacy within the Military Health System.
Acquisition Excellence Award
 Marine Corps Prepositioning Program (MCPP) Contracting Cell
The Marine Corps Prepositioning Program (MCPP) Contracting Cell, consisting of Nick VonBargen and Lance Rivers, provided acquisition support for the MCPP Logistics Services contract. This contract is a highly complex multiyear Cost-Plus Fixed Fee Indefinite Delivery, Indefinite Quantity (IDIQ) vehicle and is the second largest contract awarded by the United States Marine Corps, Installations and Logistics Contracting Authority. Their acquisition support is critical to national security and the Marine Corps' ability to project forces and rapidly respond to crises across the globe. Nick and Lance executed a full range of contract administration functions. Additionally, they provided contracting expertise to the Maritime Prepositioning Force. Nick and Lance have showcased a comprehensive and extensive knowledge of a broad range of contracting methods, business practices, and market conditions applicable to the MCPP, as well as in-depth understanding of technical requirements to evaluate bid responsiveness, contractor responsibility, contractor performance, and other wide-ranging contractual actions.
Kristen McKenna, Konica Minolta Business Solutions
Kristen has been in the Government procurement for over 20 years, with several of those years spent leading Konica Minolta's Federal acquisition team single-handedly. Kristen has pioneered streamlined procurement processes for her team and has gained a reputation in the field for her wealth of knowledge and experience in Federal contracting. She has been instrumental in moving her organization's Federal acquisition work forward through the MAS refresh process, and does so with expertise and poise. Her breadth of knowledge has helped to expand Konica Minolta's reach in the Federal acquisition space. Kristen is not only committed to her own organization, but also engages with various stakeholders in the public and private sectors. Kristen has shown a strong commitment and passion for the field throughout her career.
Advocating for Veterans Award
National Technical Information Service (NTIS)
The National Technical Information Service (NTIS) is a bureau in the Department of Commerce which provides innovative data services to Federal agencies to advance Federal data priorities, promote economic growth, and enable operational excellence. Since June 2017, NTIS has assisted 13 recovering Service members reintegrate and transition into the civilian work environment under the Operation War Fighter (OWF) internship program. NTIS leveraged the skills, training, and dedication of the OWF interns to assist the agency by managing programs and processes, improving communications, and assisting in the management of finances, information technologies, security, and safety. Their over 6,375 hours of support assisted NTIS in its mission to support the Department of Defense, the Department of Veterans Affairs, and civilian agencies. After leaving military service, many OWF interns credit their time at NTIS with helping to provide them with the skills and confidence to successfully settle into new jobs. The OWF program supports both the veteran and the agency.
GSA Small Business Governmentwide Acquisition Contracts Team
The Small Business (SB) Governmentwide Acquisition Contracts (GWAC) team within GSA has a long history of working with service-disabled, veteran-owned small businesses (SDVOSB), and has diligently worked to create and administer highly successful GWACs for small businesses. Among those, the Veterans Technology Services (VETS) and VETS 2 SB-GWACs have served as contract execution platforms for the Government community to obtain mission-necessary IT services and solutions from experienced and knowledgeable SDVOSBs. VETS 2 is the only SB-GWAC set-aside exclusively for SDVOSBs. The team promotes the contract through its business development efforts by providing training courses to both the Government and vendor communities, collaborating with other GSA organizations on business development efforts, providing customer support that addresses IT and contractual issues, and presenting at conferences. In addition to the ongoing support for VETS 2, the Small Business GWAC team is broadening opportunities for Veterans to work with the Federal Government by announcing a new contract pool for SDVOSB companies on the Polaris SB-GWAC, a new next-generation small business GWAC.
Less than One Week Away! Don't Miss the Coalition's Spring Training Conference 
The Spring Training Conference is less than one week away, and we hope that you are as excited as we are. The conference marks the first opportunity in over two years for Coalition members and guests to gather in person to engage with both Government officials and industry partners on the latest developments in Federal contracting and acquisition policy. Those joining us virtually will be able to attend all sessions of their choosing, as they will be livestreamed through our conference site. Through both the in person and virtual experience, we aim to deliver highly informative content in a variety of sessions that will be of value to our members across all sectors.  
Day 1, June 15 
The conference kicks off on June 15 with a day focused on healthcare topics. The keynote address will be delivered by Guy Kiyokawa, Assistant Secretary for Enterprise Integration at the Department of Veterans Affairs (VA). During his remarks, Mr. Kiyokawa will discuss his priorities and initiatives, as well as the VA's efforts to enhance the Federal healthcare customer experience. There will be a full day of sessions that cover several critical topics including VA leadership's perspective on enhancing the Customer Experience for veterans, Federal cybersecurity requirements, and Medical Supply Chain Resiliency. This year's conference includes a breakout session focused on the Defense Health Agency's (DHA) TPharm5 contract. Captain Edward Norton, DHA's new Chief of Pharmacy Operations, will be accompanying Henry Gibbs, DHA's Branch Chief for Purchased Care, who will discuss the contract's latest developments and how companies can prepare for implementation. In addition, the popular MSPV breakout session returns with speakers from the Veterans Health Administration, as well as the VA's Strategic Acquisition Center, to address both the prime vendor distribution contract and Supply Blanket Purchase Agreements/Distribution and Pricing Agreements. The full agenda for the first day can be found here. 
Day 2, June 16 
On the second day, Sonny Hashmi, the General Services Administration's (GSA) Federal Acquisition Service (FAS) Commissioner, will provide keynote remarks detailing the agency's customer experience efforts and vision for the Federal Marketplace Strategy. We will then move into the morning sessions, which include panels on FAS' role in meeting agency missions, followed by cyber security requirements. The Cyber Security Requirements Panel, moderated by Rogers Joseph O'Donnell's Bob Metzger, features Stacy Bostjanick, Director of the Cyber Security Maturity Model Certification (CMMC) Program, and John Ellis, Director of the Defense Contract Management Agency's Software Division. During lunch we are excited to have John Tenaglia, Principal Director of Defense Pricing and Contracting, give another keynote address on a number of subjects such as e-commerce, inflation, and the defense industrial base. The afternoon is packed with sessions for our members to choose from, including panels on other transaction authorities, Buy American and supply chain resilience, and GSA's cloud marketplace. The full agenda for the second day can be found here. 
GSA and VA FSS "Ask the PMO" Tables 
New to this year's conference is the GSA and VA FSS "Ask the PMO" tables. The Ask the PMO tables will be present on both days of the conference and will give attendees the chance to engage in dialogue with VA's Federal Supply Schedule (FSS) leadership on day one, and GSA's Multiple Award Schedule (MAS) Program Management Office (PMO) on day two. Attendees will be able to stop by the tables throughout the conference to ask their questions or have an opportunity to schedule a time for a one-on-one meeting.  
On June 15, you will have the chance to meet with FSS Director Dan Shearer and Supervisory Contract Specialist Lydia McKay to have any questions answered related to the VA's FSS Program and contracts. On June 16, several of GSA's MAS PMO personnel will be available at the table, including MAS PMO Director Stephanie Shutt. 
If you have not done so yet, you can register for the Spring Training Conference here. Thank you to all of our sponsors. Exciting sponsorship opportunities and benefits for each day can be reviewed here. Please contact Matt Cahill at 202-315-1054 or mcahill@thecgp.org for commitments or questions. As always, we appreciate your support and hope to see you at the conference.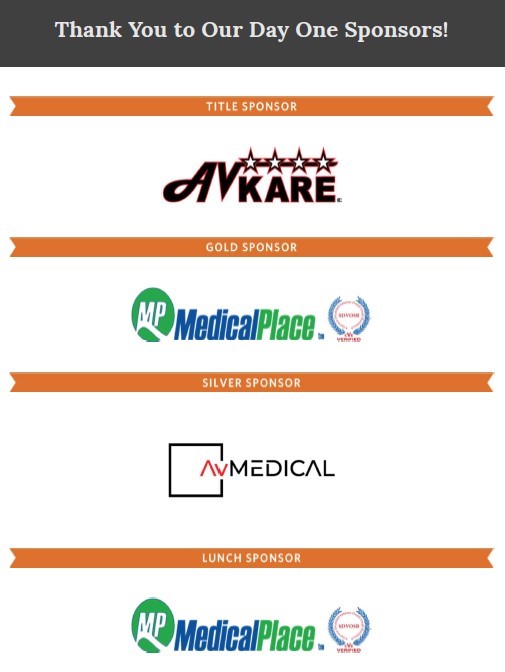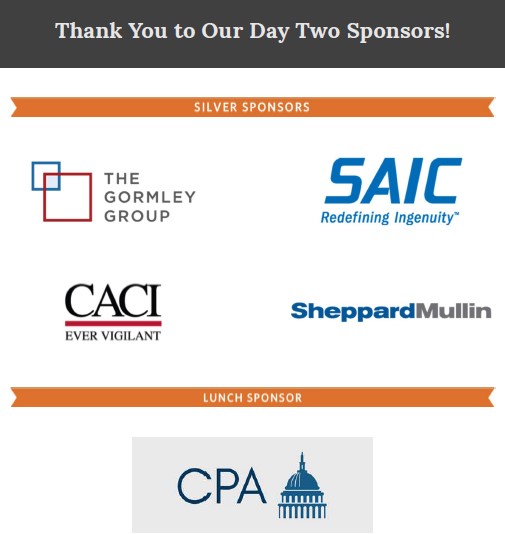 DoD Looking to Develop CMMC Requirements for Managed Service Providers 
Fedscoop reported that the Department of Defense (DoD) is looking into the potential of developing requirements for managed service providers under the Cybersecurity Maturity Model Certification (CMMC) program. The purpose would be to ease the burden of defense contractors who use outside services for their IT needs. Stacy Bostjanick, CMMC Director, said that as more defense contractors switch to managed service providers, DoD will have to ensure that the department has "a model and requirements that fit that paradigm to ensure that those providers are secure as well as the companies using them." DoD leadership, including Chief Information Security Officer David McKeown, plans to meet within the next few weeks to discuss these potential requirements for managed service providers. DoD is hoping to have these requirements ready for its updated CMMC interim rule that the department plans to issue in March 2023. 
New Cybersecurity Federal Working Group Reviewing Current Contracts 
Federal News Network reported that a new cross-agency working group has been formed to review Federal cybersecurity contracts to make sure that agencies have the capabilities to meet the long-term goals of last year's cybersecurity executive order. These goals include securing critical software, adopting cyber incident logging capabilities, and developing plans to implement Zero Trust Architecture. The group is led by the National Institutes of Health (NIH) and also includes GSA, the Cybersecurity and Infrastructure Agency (CISA), the Office of Management and Budget (OMB), and the Department of Homeland Security (DHS). DHS is working to develop a proposal for contract language that would require software suppliers to comply with software security standards issued by the National Institute of Standards and Technology (NIST). OMB is working on corresponding software security guidance for agencies. GSA and CISA are working together on cyber requirements and acquisition policy. According to Laura Stanton, GSA Assistant Commissioner of the Office of Information Technology Category, "the idea is to ensure cybersecurity requirements are already met in Governmentwide contracts, and agencies can then add in unique requirements at the task order level as they see fit." GSA is also looking at how to implement CMMC into the scope of its acquisitions. 
VA New Health Record System Faces Difficulties in Meeting Data Reporting Requirements 
According to a report from the Department of Veteran Affair's Office of Inspector General (VA OIG), the VA's new electronic health records system is failing to meet data reporting requirements. According to the VA OIG, the Mann-Grandstaff Medical Center, which is the site of the rollout, is unable to provide the metrics needed to support accreditation. The report stated that "gaps in available quality and patient safety metrics, more than a year after go-live, hindered publication of quality and patient safety metrics as legislatively required." The go-live for the center took place in October 2020 and since then there have been reports issued regarding workflows, training, and patient safety along with other challenges. The report included recommendations for VA Deputy Secretary Donald Remy to evaluate gaps in metrics and examine issues around the accessibility of patient data. The VA agreed with both recommendations and is expected to complete the work by October 2022. 
GAO Releases Report on Opportunities to Reduce Use of Time-And-Materials Contracts 
On Tuesday, the Government Accountability Office (GAO) released a report on Time and Materials and Labor-Hour contracts where they noted opportunities to use lower risk contracts. GAO has found these contracts to be of higher risk, as in theory it is possible for contractors to prioritize billable hours over efficient service. In general, these contracts are used primarily as a result of uncertainty in the objective and scope of the contract. GAO found that some agencies such as the Army and the Department of Homeland Security have been able to reduce the use of these contracts by focusing on tasks with consistent hours. This allows the agencies to use more firm-fixed pricing contracts which lowers the risk of cost overruns. The Army Command has also established a process that encourages officers and customers to review if there are areas where work is suitable to be charged as a fixed price contract. In contrast, GAO found that other agencies such as the Air Force, State Department, and Social Security Administration lacked these processes and as such the use of Time and Materials contracts increased. GAO recommended that those three agencies' Heads of Contracting Activities "assess steps they can take to identify opportunities to reduce the use of time-and-materials and labor hour contracts by pricing all or part of such contracts on a firm-fixed-price basis." GAO also recommends that the Department of State ensure that its Quality Assurance Plan policy is updated to require a determination to justify the use of time and materials or labor hour contracts.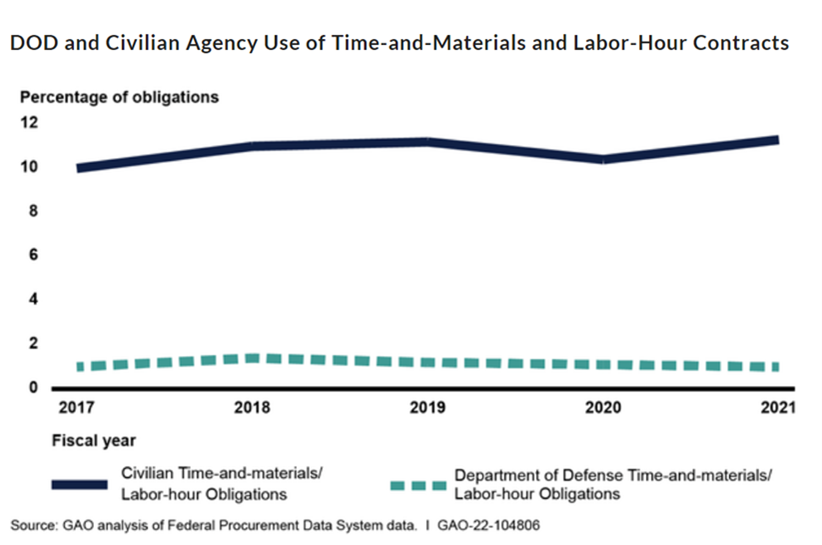 DoD Calls on NIST To Update Cybersecurity Framework  
FCW reported that the DoD is calling on NIST to update its framework on how organizations should assess cybersecurity risks associated with security systems they are implementing. In response to a request for information (RFI) issued by NIST on its update of the agency's Cybersecurity Framework (CSF), DoD wrote that "it appears that the Cybersecurity Framework depends on measuring, or assessing risk, but avoids alignment to the NIST standard commonly used to assess cybersecurity risks." NIST released a summary of all responses to the RFI that the agency received. NIST's CSF recommends security controls that organizations should be using, but does not say which controls should be prioritized. The guidance also does not establish a metric to determine if use of the framework is effective. In the summary, NIST wrote that "further guidance for measuring the performance of an entity in establishing and improving a cybersecurity program was a key need expressed in the RFI responses." However, others responded that more specific metrics would take away from the broad applicability and flexibility that makes the framework effective. NIST stated that "identifying the proper balance between simplicity and detail in updates to the CSF is a key takeaway that will need further discussion". There were also many requests for more guidance to support implementation of the framework.  
DoD believes that "measurement is NIST's core competency" and that the agency should facilitate more whole-of-government risk assessments. In their comments, DoD added that "the current practice of departments and agencies developing their own overlays results in variability… Whole-of-government activities (national security, national commerce, etc.) need a capstone resource to enable integrated risk assessments…" 
Department of Interior Issues Draft Cloud RFP 
On Wednesday, June 8, the Department of Interior (DOI) released a draft request for proposals for DOI-wide cloud services worth up to $1 billion. The contract will be a single-award indefinite delivery, indefinite quantity contract. It will have provisions for Firm Fixed Price and Time and Materials/Labor Hours type task orders.  The goal of the Cloud Services is to "enable the Bureaus to improve efficiency, align with administration goals and provide a sound technical platform for our future." The main needs being fulfilled by this contract are cloud migration and data center consolidation. There will be an industry day on June 15, 2022 from 1 pm – 3 pm EST, and the registration link can be found here. All draft solicitation questions are due by June 24, 2022 at 11 am EST. 
Healthcare Spotlight: MHS Honors DHA Chief of Pharmacy on his Retirement
The Military Health Service (MHS) recently honored Col Markus Gmehlin's contributions to the TRICARE program upon his retirement as Chief of Pharmacy effective June 1, 2022. In a recent article posted on Health.mil, MHS recognized his leadership of the TRICARE Pharmacy program during the COVID-19 pandemic and the innovative solutions he put in place to ensure that beneficiaries continued to receive the necessary medications, including the "Q–Anywhere" and "ScriptCenters" programs. The article is posted below-
After Leading Through the Pandemic, TRICARE Pharmacy Chief Retires
Col Gmehlin has also been recognized for these contributions and for his commitment to an open dialogue with industry with a 2021 Excellence in Partnership Award from the Coalition for Government Procurement. We will be recognizing Col Gmehlin with the "Partnership Appreciation" EIP award during the Spring Training Conference next Wed., June 15 at the Fairview Park Marriot in Falls Church, VA.
The Defense Health Agency (DHA) has announced that the new Chief of Pharmacy will be CAPT Ed Norton. We are honored to have Captain Norton join the TPharm5 breakout session at the Spring Conference on June 15 at 2pm ET. 
We hope that members will take the opportunity to congratulate Col Gmehlin on his retirement and welcome Captain Norton in his new role as TRICARE Pharmacy Chief during the Spring Conference.
 Legal Corner: OFCCP's Growing Activism Portends Stricter Enforcement
By: Sara Nasseri, PilieroMazza
The Department of Labor (DOL) Office of Federal Contract Compliance Programs (OFCCP) has taken several actions during the past six months that signal it will adopt a more forceful posture in ensuring that federal contractors meet their affirmative action and non-discrimination obligations toward their workforce. To prepare themselves for heightened scrutiny and tighter deadlines, government contractors should take steps now to set up their records for quick retrieval during OFCCP audits and rectify any unjustified pay disparities among their employees.
Below is a brief summary of some actions the agency has taken that signal a heightened enforcement posture:
AAP Certification Portal: In December 2021, the OFCCP launched its Affirmative Action Program Verification Interface, and on February 1, 2022, the agency launched an online portal through which covered contractors and subcontractors must certify by June 30, 2022, that they have an affirmative action program that complies with the regulations. As the deadline is fast-approaching, covered contractors should ensure that they are prepared for certification and have taken all necessary steps to do so.
Pay Equity Directive: On March 15, 2022, OFCCP issued a directive about pay equity audits that makes clear that federal contractors must analyze their compensation practices each year to identify and correct any pay disparities based on gender, race, or ethnicity. The directive also clarified that the OFCCP may request not only a copy of the contractors' pay equity analysis but also additional information related to pay, including employees' education or experience and assignments or promotions. Contractors that conduct internal pay analyses under the direction of their attorneys generally have objected to turning them over to OFCCP, arguing that attorney-client privilege protects them from disclosure. However, the directive notes that the OFCCP can now obtain copies of federal contractors' pay equity audits that are done to comply with the OFCCP regulations. Nevertheless, communications with counsel may remain privileged because of the attorney-client privilege. Therefore, contractors should continue to consider engaging legal counsel to lead the effort and provide legal advice because confidentiality attaches to communications with counsel involving corrective actions taken, the process underlying the analysis, and any strategic decisions. Additionally, nothing prevents a contractor from conducting a proactive, preliminary analysis with legal counsel for the sole purpose of obtaining legal advice, which the directive makes clear may remain privileged.
Proposed Revisions of the 2020 Predetermination Notice Rule: OFCCP continued its activist streak on March 22, 2022, when it issued a proposed rule that would make it easier for the agency to issue predetermination notices. DOL explained that the proposed rule seeks to revise a final rule titled "Nondiscrimination Obligations of Federal Contractors and Subcontractors: Procedures to Resolve Potential Employment Discrimination" that took effect in 2020. DOL said the Trump administration rule imposed rigid evidentiary standards that forced the agency to spend its time arguing with contractors over definitions instead of conducting more compliance evaluations. According to DOL, OFCCP's proposed rule would rescind the rigid evidentiary standards for providing employers with notice of discrimination concerns while retaining the required use of the predetermination notice and the notice of violation, with modified procedures that allow the agency to consider the facts and circumstances of each case. DOL said the proposed rule would promote early resolution of violations by continuing to allow contractors to waive notice procedures and enter directly into a conciliation agreement. The proposed rule also decreases the amount of time that contractors have to respond to a predetermination notice from 30 to 15 days. The proposed rule would generally give the agency more flexibility and allow it more access to contractors' records during an audit, to the contractor's detriment.
Effective Compliance Evaluations and Enforcement Directive: Finally, on March 31, 2022, OFCCP issued its second directive of the year, which clarified its policies for scheduling contractors for compliance evaluations. The directive, titled "Effective Compliance Evaluations and Enforcement," imposes tighter timelines on the audit process. It eliminates the 45-day lag time between OFCCP's publication of its scheduling list and its auditing of the contractors on the list. It also repeals the automatic 30-day extension for contractors to produce requested data even though some contractors may have trouble quickly compiling information that is kept at various places within their company. Furthermore, the directive requires contractors to submit all affirmative action plans and itemized data within 30 days of receiving a scheduling letter. OFCCP may grant extensions, but they will be given on a case-by-case basis and only for extraordinary circumstances. In addition to increasing the time pressure and production burdens on contractors, the directive also could lead to larger investigations. The directive indicates that for employers with multiple establishments, OFCCP will coordinate its evaluations of common policies and patterns across all the contractor's establishments. Such multi-establishment compliance reviews are likely to result in expanded investigations. Moreover, the directive states the agency's goal of reaching a broader group of federal contractors and subcontractors. The directive's explicit mention of subcontractors is noteworthy because OFCCP traditionally has not paid much attention to subcontractors.
Taken together, these developments show that the OFCCP is poised to undertake heightened scrutiny of federal contractors and subcontractors and assume a more aggressive enforcement attitude. Therefore, government contractors should take steps now to better position themselves in the event of an OFCCP audit.
If you have any questions about these requirements or how to prepare for a potential audit, please contact Sara Nasseri, the author of this blog, who is a member of PilieroMazza's Labor & Employment Group.
View from Main Street: Limitations on Subcontracting, NAICS and Size appeals, SDVO protests
Updates and Opinions on Timely Topics Impacting the Government Contracting Industry from GovCon Expert Ken Dodds
Limitations on Subcontracting
GAO dismissed a protest where the protester alleged the proposed awardee could not meet the applicable limitations on subcontracting. Under FAR 52.219-14, a firm cannot subcontract more than 50 percent of a service contract to subcontractors that are not similarly situated. Even assuming the prime would subcontract more than 50 percent of the contract to a subcontractor, it was undisputed that the subcontractor qualified as a small business. MartinFederal Consulting, LLC, B-420626, May 11, 2022.
NAICS Appeal
Agency set aside solicitation for the procurement, warehousing, transportation, and delivery of office, janitorial, sanitation and industrial supplies using NAICS code 493190 (Other Warehouse and Storage) with a $30 million size standard. Appellant argued the appropriate NAICS code was 339999 (All Other Miscellaneous Manufacturing) with a size standard of 500 employees. OHA denied the appeal finding the appellant had failed to show the contracting officer's NAICS selection was based on a clear error of fact or law. The logistics services required under the solicitation were not merely incidental and OHA has held that NAICS 493190 is appropriate where the contractor is required to obtain supplies from mandatory sources. Noble Supply and Logistics, LLC, SBA. No. NAICS-6145 (April 11, 2022).
Size Appeal
Protester alleged that an ANC-owned firm was affiliated with a subcontractor that was also a subsidiary of the ANC under the ostensible subcontractor rule. The Area Office denied this ground of protest but found the firms affiliated under the totality of the circumstances. On appeal, OHA vacated and remanded the size determination to the Area Office. While Area Offices may examine grounds of affiliation other than those raised in a protest, the Area Office must provide the protested concern with notice of the potential affiliation and an opportunity to respond. C2 Alaska, LLC, SBA No. SIZ-6149 (April 19, 2022).
SDVO Protest
In a protest involving a VA SDVO set-aside, the protester contended that the protested concern was not controlled by a service-disabled veteran (SDV). The protested concern had been initially created by three brothers, but majority ownership was acquired by the SDV brother in 2017 when he also became the President and CEO. The non-SDV brothers remained as minority shareholders and served on the Board, but there were not any supermajority voting requirements which would prevent the SDV from exercising control. The VA's Center for Verification and Evaluation had certified the protested concern in 2017 and reverified the concern in 2020. While the brothers were involved in another business that shared an address with the SDVO small business concern, any allegation concerning affiliation between the two concerns based on an identity of interest had to be raised in a size protest, not in an SDVO status protest. Consequently, OHA denied the protest. Reliable Vets, LLC, SBA No. CVE-226-P (April 13, 2022).
Off the Shelf: An Inside Look at the GAO and VA Acquisition Reviews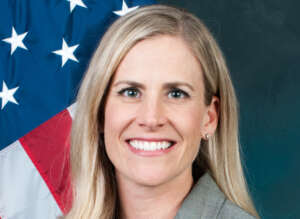 Shelby Oakley, a Director with the Contracting and National Security Acquisitions Team in GAO, joined host Roger Waldron on this week's Off the Shelf for a wide-ranging discussion highlighting GAO's oversight role and its engagement with the executive branch. 
Oakley shared how GAO engages with executive agencies when conducting reviews — emphasizing the importance of communication and building trust. She walked through the process, addressing her role as a director, how GAO puts together a review team, and how it conducts reviews. 
One of Oakley's main areas of focus is VA Acquisition Management. She discussed the key findings and recommendations across a services of GAO reports focusing on key programs in VA acquisition, including the VA's Federal Supply Schedule (FSS) program and the Med-Surg Prime Vendor (MSPV) program. Among the topics addressed include the overlap between FSS and MSPV, supply chain modernization, role of clinical input, and the DLA-VA partnership. 
GAO Releases 2022 Report on HHS Priority Recommendations 
The GAO released its report on its priority open recommendations for the Department of Human Health Services (HHS). In this annual update, GAO noted that HHS has implemented nine of the priority recommendations. GAO has now identified five more priority recommendations. The recommendations focus on the following areas:  
COVID-19 response;  

Public Health and Human Services program oversight;  

Food and Drug Administration oversight;  

Improper payments in Medicaid and Medicare;  

Medicaid program;  

Medicare program, health information technology and cybersecurity; and  

Health insurance premium tax credit payment integrity.
HHS has taken action on areas such as studying the long-term effects of COVID-19, improving cybersecurity risk management, and protecting infants exposed to opioids in utero. For more information about the priority recommendations and what HHS has done in response, read the full report here.
General/Office Products Committee Meeting, July 26 
Join the General/Office Products Committee on July 26 at 10 am EST for an update on the new Common Catalog Platform (CCP). Mike Shepherd, Project Manager of the Office of the Regional Commissioner Mid-Atlantic Region Federal Acquisition Service, will discuss the upcoming pilot, transitioning to the new CCP and more. 
To register for the meeting, click here. For any assistance, please contact Joseph Snyderwine at jsnyderwine@thecgp.org.
Prepare for the 4th Quarter! Attend the FAST 2022 Virtual Conference, June 21-23 
Register now to hear how federal buyers are sourcing their requirements to position your business for success in the fourth quarter and beyond.  
Join GSA on June 21-23 for a three-day virtual conference to understand the procurement process from the acquisition workforce perspective. This conference will equip you with the market intelligence needed for your next contract award.   
Gain insights from sessions such as: 
Industry Insights into Building Better Requirements: Hear a panel of industry experts share their perspectives on steps and approaches agencies can take, using real-world examples, to improve how requirements are defined.
Sustaining C-SCRM and Zero Trust: Learn how agencies can use data and metrics to determine if their programs are generating the desired outcomes.
Sustainable Procurement Made Simple: Listen in on a panel of GSA and industry experts as they discuss the basics of environmentally-responsible purchasing in the Federal G
Register and attend this no cost training.
For more information, visit gsa.gov/fast2022. 
If you have questions about this event, contact fast.event@gsa.gov.