FAR & Beyond Blog: Section 814 and the Potential Impact on Innovation
H.R. 5515, the "John S. McCain National Defense Authorization Act for Fiscal Year 2019" (the Senate NDAA) passed the Senate on June 18, 2018. At this point, the House and Senate will go to conference to work out a compromise bill that can pass both chambers and go forward to the President. The bill contains a number of provisions that would reform the procurement process, one of which is Section 814, which is the focus of this week's blog.
Specifically, Section 814 seeks to modify the limitations on certain single award task and delivery order contracts. It states:
"Section 2304a(d)(3)(A) of title 10, United States Code, is amended by striking ''reasonably perform the work'' and inserting ''efficiently perform the work''."
10 U.S.C. 2304a(d)(3) provides the steps that must be taken should the Department of Defense (DoD) choose to avoid the preference for multiple contractors in the award of a task or delivery order. Frequent readers of the blog will recall that the Coalition has discussed generally the overarching section where this language appears, and we pointed out that regulations implementing it must:
"…Establish a preference for awarding, to the maximum extent practicable, multiple task or delivery order contracts… and establish criteria for determining when award of multiple task or delivery order contracts would not be in the best interest of the Federal Government." (See: 10 U.S.C. 2304a(d)(4))
By substituting the word "efficiently" for "reasonable," the proposed change to 10 U.S.C. 2304a(d)(3) would inject ambiguity into the standard for implementing this preference. Specifically, the bill does not provide any accompanying definition of the term, "efficiently." Considering that the notion of efficiency could be one of a number of factors included in the determination of reasonableness, this ambiguity immediately becomes apparent, as this proposed change could narrow the standard that exists in law.
Changing this standard, however, carries significant policy implications. The preference for multiple-award contracts provides the government a means to reduce single-award contract duplication and coordinate requirements where it makes sense to do so. In addition, by ensuring multiple vendors are competing for task orders, this preference provides market incentives that drive innovation and keep prices fair and reasonable over the life of a given program.
Further confounding the matter is the fact that there appears to be little substantive hearing record on this proposed change, a rationale for the change is not discussed in the report accompanying the Senate NDAA. Consequently, it remains unclear to stakeholders what prompted this Section, as well as what rationale supports departing from the current, time-tested "reasonability" standard. In this regard, it is noteworthy that DoD, in its, "Summary of the 2018 National Defense Strategy of the United States of America," emphasized the need for continuous innovation at the speed of relevance to address the evolving national security challenges the nation faces. This evolution is enhanced through the appropriate use of multiple awards. Therefore, before simply acting on this provision, government and industry stakeholders must understand the costs and benefits that would arise from its implementation.
In light of the foregoing, it will be interesting to see how Congress addresses Section 814 in Conference. The Coalition remains concerned, however, that its unsupported enactment could destabilize the procurement system by establishing a new, non-competitive acquisition approach that will diminish the ability of government purchasers to access innovative solutions.
GSA Updates SAM Log-in Process
This week the General Services Administration (GSA) posted an update on Interact about the System for Award Management (SAM) login process. As of June 29, all previous SAM usernames and passwords will no longer work, and users are now required to use a login.gov user account to access the system. After registering for a login.gov account, users are provided with a one-time code that authorizes their initial access to the SAM system. This one-time code IS NOT included in the confirmation e-mail that users will receive after registering. Instead, during the login.gov registration process, users will select a separate mode of communication – text message, phone call, or authentication app – through which they will receive the one-time code.
Once users have accessed the SAM system using the one-time code, they will receive a "personal key." This key is a set of 16 random characters that can be used to access a user's account if the user loses access to their phone. Accordingly, GSA recommends that SAM users store the key in safe location.
In addition, GSA is maintaining the requirement for submission of a notarized letter which identifies each entity's authorized administrator. However, SAM registrations which pass normal validations will be activated prior to GSA receiving the physical notarized letter.
For assistance, GSA advises contractors to contact the Federal Service Desk at www.fsd.gov and go to Login.gov to learn how to create an account.
This Week on "Off-the-Shelf": An Inside Look at GSA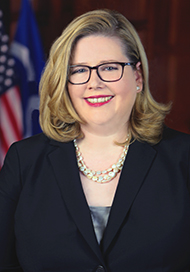 This week General Services Administration (GSA) Administrator, Emily Murphy, joined "Off-the-Shelf" for a wide-ranging discussion of GSA operations and her key priorities:
Ethical Leadership
Reduce Duplication
Increase Competition
Improve Transparency.
Administrator Murphy provided her thoughts on implementation of Section 846 including the key findings of the Phase I report as well as the next steps for Phase II.
She also discussed recent improvements in the GSA Schedules program, including the new Order Level Materials rule.
Finally, IT Modernization and GSA's role provide a framework for a discussion of the vision for shared services.
To listen to the show, click here.
This Week on "Off-the-Shelf": Follow the Money!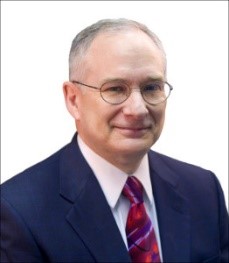 This week on "Off-the-Shelf", Ray Bjorklund, President of Birch Grove Consulting, follows the money!
Bjorklund provides insights and analysis regarding the growing assisted acquisition services market. He also gives his take on the budget and what it means for government and industry.
How does the contract addressable spend look at this point in the year? Bjorklund provides some thoughts on the President's reorganization plan—how likely it is and where might there be opportunities for contractors.
To listen to the show, click here.
HACS SIN Comments and Upcoming Virtual Meeting
The Coalition submitted comments to the General Services Administration (GSA) in response to their recent Request For Information (RFI) seeking feedback on the modernization of the Highly Adaptive Cybersecurity Services (HACS) Special Item Numbers (SINs) under Schedule 70. The Coalition's comments raised concerns regarding the duplicative nature of the HACS SINs and the costs to companies for maintaining the SINs especially in light of low sales volume under the SINs to date. The Coalition recommended that GSA align the HACS SINs to commercial practices and streamline the evaluation requirements to make it easier for contractors to add and maintain the SINs.
On July 23, 2018, GSA will be hosting a virtual meeting to report to interested stakeholders on the results of the HACS SIN RFI.  For more details and to register, visit https://interact.gsa.gov/event/highly-adaptive-cybersecurity-services-rfi-results-webinar.
809 Panel Proposes Simplified Commercial Buying
The Section 809 Panel released the second volume of its report to Congress on June 28, which includes recommendations for streamlining the Department of Defense acquisition system. Following the release of the report, Federal News Radio published an interview with Panel Chairman, David Drabkin, where he discussed the need for the fundamental reorganization of DoD acquisition processes. To access the interview, click here.
The Section 809 Panel provided the following ten recommendations in its Volume II report:
Streamline and adapt hiring authorities to support the acquisition workforce
Convert the Civilian Acquisition Workforce Personnel Demonstration Project (AcqDemo) from an indefinite demonstration project to a permanent personnel system
Improve resourcing, allocation, and management of the Defense Acquisition Workforce Development Fund (DAWDF)
Simplify the source selection process for commercial products and services
Revise 41 U.S.C. §§ 1501-1506 to designate the Cost Accounting Standards (CAS) Board as an independent federal organization within the Executive Branch
Reshape the CAS program requirement to function better in a changed acquisition environment
Eliminate the statutory and regulatory distinction between personal services contracts and nonpersonal services contracts
Exempt DoD from paying Federal Retail Excise Tax
Update the Assignment of Claims processes under FAR Part 32.805
Repeal certain Title 10 sections and notes sections, and create a new Part V under Subtitle A of Title 10, and re-designate sections in Subtitles B-D to make room for Part V to support a more logical organization and greater ease of use
Next week, the Coalition will be reviewing the, "Streamlined Commercial Buying" section of the report.
To access the full Volume II report, visit www.section809panel.org.
Legal Corner: Pitfalls in Partnering – Two Cautionary Tales
This article first appeared on Steptoe & Johnson LLP's Client Alerts.
Be Careful in Drafting JV Agreements
In Senter, LLC v. United States, 2018 WL 2228207, Case No. 17-1752C (Fed. Cl. May 4, 2018), the Court of Federal Claims (COFC) upheld a Small Business Administration (SBA) determination rejecting a Joint Venture (JV) agreement and finding that the Senter JV was not eligible for award of a SBA small business set-aside contract for 8(a) small businesses as approved by the SBA.
The SBA regulations require a JV to be "unpopulated" – i.e., require the personnel who will perform the work be employed by the members of the JV, not by the JV, in order for the JV to be eligible for a set aside contract. See 13 CFR 121.103(h). Senter was the apparent successful offer and the agency requested an eligibility determination from the SBA. In connection with its eligibility determination, the SBA considered various documents submitted by Senter, including its proposed JV agreement, an initial addendum to the JV agreement submitted in response to questions from the SBA, and a revised addendum which revised the JV agreement. The SBA concluded that Senter failed to provide a legally sufficient JV agreement and to adequately describe the vehicle the JV would use to subcontract the work between its two members, and that it therefore was not eligible for the award. Senter then challenged that determination in the COFC.
In upholding the SBA's determination, the COFC first observed that "it is clear from the record that the documents Senter submitted to the SBA contained a dizzying array of inconsistencies and ambiguities pertinent to its status as populated or unpopulated." Id. at *8. With respect to the revised addendum, the COFC noted "[f]ar from offering clarity [it] compounded the confusion." Id.at *9. Accordingly, the COFC found the SBA's conclusions that the addendum was not legally sufficient and did not adequately describe the subcontracting vehicle that the JV would use to split the work were "thoroughly supported by the record." Id. The COFC also observed that the SBA regulations "provide detailed guidance on the information that must be included in a JV agreement," as well as on differentiating a populated JV from an unpopulated one. Id. at *10. Accordingly, the COFC stated it was up to Sentra "to ensure that the [JV] agreement, as amended and revised by the addendum, met the SBA's standards for program eligibility, including the requirement that the JV be unpopulated." Id. at *10.
Your Teammate's Past Performance: "Don't Leave Home Without It"
In Tantara Corp., B-416003.2, 2018 WL 2461492 (May 23, 2018), the US Government Accountability Office (GAO) rejected a protester's contention that the agency had improperly failed to consider its teammate's past performance.
The RFP required offerors to demonstrate past performance in six areas in the scope of work for the services to be performed under the contract, and to do so by submitting past performance questionnaires (PPQs) showing past performance and experience on recent and relevant projects.  The agency found the protester had submitted past performance covering only three of the six scope requirements and assigned it a past performance rating of "satisfactory" based on its assessment of the protester's past performance in those three areas. The protester's proposal did not include PPQs for any projects performed by its teaming partner/proposed subcontractor.
GAO first rejected the protester's claim that its proposal had, in fact, addressed its past performance in all six of the scope areas and found no basis to question the agency's assessment that the proposal had not addressed three of the six areas. GAO then addressed the protester's contention that the agency had failed to credit it with the prior experience of its teaming partner.
On that issue, GAO pointed out the RFP stated "'[o]fferors may increase the [SSEB's] level of confidence by demonstrating previous teaming between the offeror and Major Subcontractors on relevant projects.'" Id. at *8. It also stated "'[o]fferors may increase the SSEB's level of confidence if the role of the offeror or team member on relevant submitted projects is similar to or more significant than the role the offeror or team member is expected to perform on this contract.'" Id.
GAO rejected the protester's argument that the RFP only required "teaming experience, in similar roles on relevant projects." Rather, it found that the RFP required a "qualitative evaluation of 'how well the contractor performed on past projects,'" and thus contemplated an assessment of how well the teaming partner had performed on its previous projects. Accordingly, GAO upheld the agency's decision not to credit work previously performed by the teaming partner in the absence of information on how well it had performed that work. As noted above, the offeror did not submit PPQs for its teammate and GAO also rejected the protester's attempt to rely on information outside of the PPQs, stating the RFP clearly provided for the evaluation of information contained within the PPQs. Id. at 9, n.6.
Conclusion
The COFC's decision in Senter demonstrates the importance of clarity and consistency in drafting teaming agreements and in responding to the SBA's questions regarding those agreements. It also illustrates the importance, particularly in the SBA context, of ensuring a teaming agreement meets applicable regulatory requirements. The GAO's decision in Tantara illustrates the importance of carefully reviewing and understanding the terms of an RFP, including provisions relating to teaming partners, and the importance of including all of the information regarding the team required by the RFP in the team's proposal. Both decisions also illustrate the deference that is likely to be accorded to the judgment procuring agencies on the sufficiency of information provided by an offeror relating to a teaming arrangement.
Authors: Paul R. Hurst, Partner, Steptoe & Johnson LLP; Thomas P. Barletta, Partner, Steptoe & Johnson LLP; and Kendall R. Enyard, Partner, Steptoe & Johnson LLP
Healthcare Spotlight: VA NAC Issues FSS Pharma Contract Update: Refresh 8 and Mass Modification 0006
This article first appeared as a Hogan Lovells' Client Update
Last week the Department of Veterans Affairs ("VA") issued an updated solicitation for its 65 I B Pharmaceuticals Federal Supply Schedule ("FSS") contract to incorporate new contract clauses and revisions to existing clauses implementing new regulations and agency policy. The modification is termed "Mass Modification 0006" ("Mass Mod. 6"), as it is preceded by 5 other such modifications, and the updated solicitation is "Refresh 8," also following prior updates. Refresh 8 applies to all companies who submit FSS proposals (for new contracts and renewals) after June 21, 2018.  Mass Mod. 6 is a standard bilateral modification, and thus signature by the manufacturer is required. VA is requesting execution of these modifications by manufacturers on or before July 30, 2018.
Key updates in both documents include:
Most Favored Customer ("MFC") Definition: The Proposed Pricing – Required Format instructional text in Mass Mod. 6 and the refresh includes an updated definition of the term "Most Favored Customer" ("MFC"), which clarifies the types of discounts to be included in the disclosed MFC price.  The definition also provides additional detail as to what types of discounts and other transactions are expected to be included in the Commercial Sales Practices chart.  This is a welcome change, given the lack of clarity around this term in prior instructions.
Pre-Award Audit: VA has lowered the threshold for mandatory pre-award audits. Mass Mod. 6 and the refresh provide that the VA Office of Inspector General ("OIG") will request an audit for all offers with an estimated contract value that exceeds $3,000,000 in annual FSS sales.  The threshold previously had been $5,000,000 per year.  This change can be impactful to companies that are just entering the market, as well as those that do not typically meet the $5 million audit threshold.
Confidentiality Agreements: As expected, FAR 52.203-19, Prohibition on Requiring Certain Internal Confidentiality Agreements or Statements, published in January 2017, has been included in Mass Mod. 6 and the refresh. This clause, which implements 82 Fed. Reg. 4717, prohibits contractors from maintaining any confidentiality agreements that would restrict the lawful reporting of waste, fraud, or abuse related to the performance of a Federal contract.
Data Privacy: Refresh 8 and Mass Mod. 6 include two clauses that address data privacy and cybersecurity.  The first clause, FAR 52.204-21, applies to contractors that have access to "Federal contract information," which includes data provided by or generated for the government "to develop or deliver a product or service" to the Government, but does not include transactional data.  The second clause, FAR 52.224-3, applies when the manufacturer will have access to a government "system of records" or "personally identifiable information" on behalf of an agency.  Manufacturers will need to consider and decide whether such data is obtained in connection with their specific FSS contract(s).
Trade Agreements Act ("TAA"): VA has made certain minor revisions to its TAA "Non-Availability Determination Request," but the updated version remains problematic as it still requires manufacturers to make representations about the country of origin of competitor products.  Also, it is worth noting that the refresh and mass modification retain text that supports an interpretation of the term "U.S.-made end product" to require a substantial transformation during manufacture in the U.S.  The proper scope of this term is currently at issue in an appeal pending at the U.S. Court of International Trade. See Acetris Health, LLC v. United States, U.S. Ct. Int'l Trade, Case No. 18-00040.
As with all FSS updates, it is important for manufacturers to review all documentation closely and assess what, if any, operational changes may be necessary to meet new requirements.  Please do not hesitate to contact our Government Contracts Team if you have any questions regarding the scope of the new requirements and their potential implications for your business:
+1 (202) 637 5990
+1 (202) 637 6817
allison.pugsley@hoganlovells.com
+1 (202) 637 5592
annie.vanselow@hoganlovells.com
+1 (202) 637 3586
ryan.harrigan@hoganlovells.com
Authors: Joy E. Sturm, Partner, Hogan Lovells; Allison D. Pugsley, Partner, Hogan Lovells; Annie D. Vanselow, Associate, Hogan Lovells; and Ryan M. Harrigan, Associate, Hogan Lovells
The Future of COTS Procurement: Section 846 Industry Day Highlights
This article first appeared on Sheppard Mullin's Government Contracts & Investigations Blog.
On June 21, 2018, the General Services Administration ("GSA") and the Office of Management and Budget ("OMB") held their second Industry Day concerning the implementation of Section 846 of the National Defense Authorization Act ("NDAA") of 2018 ("Procurement Through E-Commerce Portals," known hereafter as the "Portals Program").[1] The Industry Day, GSA's first since issuing its Phase I implementation plan, provided a unique opportunity for GSA to update the public on its current thinking for the Portals Program. A few highlights from the Industry Day are set out below.
GSA Will Award Multiple Portal Contracts
At several points during the meeting, GSA representatives were adamant the agency would award multiple contracts to Portal Providers. Jeffrey Koses, a Senior Procurement Executive at GSA, even stated that if GSA issued a solicitation for the Portals Program and, after reviewing proposals, found only one offeror to be qualified, GSA would cancel the solicitation and start the process anew. Clearly, GSA has felt the collective pushback from industry against a single commercial Portal Provider, and is committed to awarding multiple portal provider contracts.
"Portal of Portals" Concept Noticeably Absent
During a recent Coalition for Government Procurement panel, GSA introduced the public to a new phrase – "Portal of Portals." During that panel, GSA explained they were considering the agency operating a website to serve as an aggregator for all awarded Portal Providers, and analogized their concept to travel websites that search for the best fares across airline websites. Although GSA representatives stated they believed GSA already possesses the statutory authority to operate as the "Portal of Portals," GSA nonetheless asked Congress for explicit legislative authority (via a broadening of the definition of "commercial e-commerce portal"). The current draft 2019 NDAA legislation, however, does not include language granting this request (despite Congress including language granting two other GSA requests). Taken together, the silence from both Congress and GSA could mean this concept has been discarded as too significant a departure from the commercial intent behind the Portals Program. That being said, GSA representatives spent considerable time discussing the importance of the "customer experience," and stated they were still looking for a solution to allow for easy navigation of all Portal Providers, including the potential use of an aggregator.
Focus Remains on Procurements Under Micro-Purchase Threshold
Although Section 846 grants the Portals Program authority to process transactions up to the Simplified Acquisition Threshold (soon to be $250,000), GSA and OMB representatives have stated repeatedly the Portals Program will focus on transactions under the Micro-Purchase Threshold. During the Industry Day, GSA representatives repeated this position, and noted the current draft 2019 NDAA grants their request to increase the Micro-Purchase Threshold to $25,000 for purchases made through an approved Portal. If included in the final 2019 NDAA, this language not only will make the Portals Program the preferred vehicle Government-wide for any purchase under $25,000, but will allow the GSA Schedules Program to maintain its status as the preferred contracting vehicle for all commercial item procurements above $25,000. Convincing Congress to include this language is a win-win for GSA.
RFIs will Inform GSA's Decision-Making
A common criticism of the Phase I Implementation Plan was that the proposed "E-Marketplace Model" would force a Portal Supplier to compete against a Portal Provider for awards on the Portal Provider's platform. During the Industry Day, GSA representatives noted this result was somewhat unavoidable, as their research showed a significant percentage of small businesses do not operate online marketplaces that could qualify as approved Portals. GSA representatives stressed the information provided in response to the two Requests for Information ("RFIs") GSA released on June 15, 2018 (one directed to potential Portal Providers and a second directed to potential Portal Suppliers) would be critical in helping GSA/OMB assess how best to implement a Portals Program that creates fair competition among all interested parties. Responses to these RFIs are due to GSA by July 20, 2018.
****
Looking ahead, GSA announced its intention to roll out a "Proof of Concept" to select agencies and Portal Providers in 2019. Until then, GSA/OMB will review the responses to its RFIs and continue to meet with stakeholders one-on-one. GSA/OMB representatives also stated they hope to hold a third Industry Day in a few months to provide another update on the Portals Program.
[1] As we have written on this blog many times before, Section 846 (or Section 801 as it was known previously) will change the way the Federal Government buys commercially-available-off-the-shelf ("COTS") products under the Simplified Acquisition Threshold ("SAT").
Author: Ryan Roberts, Associate, Sheppard Mullin
2018 Excellence in Partnership Awards: New Award Categories!
The Excellence in Partnership (EIP) Awards honor individuals and organizations in the acquisition community who have made significant contributions to the procurement system that deliver best value and meet agency missions. Historically, these awards have been given to individuals, organizations, and contractors involved in procurement with GSA, VA, DOD, DHS, and other government agencies.
The Coalition is excited to announce that is now accepting nominations for the 19th Annual EIP Awards celebration! To nominate a deserving candidate and/or organization, click here. The Coalition will be accepting nominations through October 19, 2018.
Read more about the award categories below:
Lifetime Acquisition Excellence Award
Presented to an individual in the government contracting community for demonstrating a long-term commitment to career excellence.
Acquisition Savings Award
Presented to an organization or individual for developing solutions resulting in savings to the government and taxpayer.
Veteran's Employment Award
Presented to a government agency or contractor or individual for promoting and executing a successful veteran program.
Contract Streamlining Award
Presented to an organization or individual for efficiently using/creating resources that simplify processes or systems in the procurement and contracting environment.
Increasing Competition Award
Presented to an organization or individual for pursuing best value solutions through enhanced competition.
Improving Transparency Award
Presented to an organization or individual (government or contractor) for improving and maintaining an effective bridge of communication between government and industry.
Click here to submit your nomination for the 2018 EIP Awards before the October 19, 2018 deadline.
Update on the JEDI Transfer to DoD CIO
This week, Federal News Radio reported that the Department of Defense (DoD) has clarified the transfer of the Joint Enterprise Defense Infrastructure (JEDI) contract from the Cloud Executive Steering Group (CESG) to the DoD Chief Information Officer, Dana Deasy. According to the report, DoD has not yet decided on the future for the CESG. DoD noted that they are still reviewing existing governance structures. Notably, DoD did not provide an update on when the JEDI request for proposals would be released. DoD had previously announced that the JEDI solicitation was expected to be released by May.
DoD Regulatory Update: Applicability of Law and Regulation to Commercial Items, Summary Subcontract Reports, and More
On Friday, June 29, the Department of Defense (DoD) issued several regulatory actions, including three proposed rules that are intended to enhance the transparency of its electronic payment-related processes, streamline the submission and review of Summary Subcontract Reports (SSRs), and implement provisions from the Fiscal Year (FY) 2017 National Defense Authorization Act (NDAA) related to the inapplicability of certain laws and regulations for commercial item acquisitions. The Coalition has provided a short summary of the actions below:
Proposed Rule: Electronic Submission and Processing of Payment Requests and Receiving Reports
To enhance the transparency of its electronic payment-related processes, the proposed rule amends the Defense Federal Acquisition Regulation Supplement (DFARS) to update DoD's policies and procedures concerning electronic payment related documents, processing of payment requests, and receiving reports via the Wide Area Workflow (WAWF).
The proposed rule clarifies the statutory requirements and exemptions provided by Title 10 United States Code (U.S.C.) Section 2227 in connection with the WAWF. Specifically, under 10 U.S.C. 2227, all payment claims filed under DoD contracts must be in an electronic format prescribed by DoD, except for circumstances where the Secretary of Defense determines that the requirement is unduly burdensome. Following the release of DoD's final rule in June 2012, which established the WAWF as the Department's system for processing electronic claims, misinterpretations of the statutory requirements and exemptions has prevented some contractors from utilizing WAWF. In addition to clarifying the statutory provisions, the proposed rule would also authorize contractors to submit written requests to their contracting officer (CO) requesting alternative methods (other than electronic form) of payment request submissions, as well as receiving reports.
Comments on the proposed rule must be submitted by August 28, 2018.
Proposed Rule: Inapplicability of Certain Laws and Regulations to Commercial Items
In order to implement Section 874 of the FY 2017 NDAA, the proposed rule would amend the DFARS to clarify the applicability of new statutory and regulatory requirements to commercial items. Specifically, DoD reviewed each DFARS and FAR provision and/or clause that has been published since January 1, 2015 as an interim or final rule to determine whether they should apply to the acquisition of commercial items. DoD requests that comments related to the proposed rule be submitted in writing by August 28, 2018.
The Coalition will be submitting comments on the proposed rule, and we ask that interested members to submit feedback to Andrew Sisti at ASisti@thecgp.org by Friday, July 27.
Proposed Rule: Electronic Submission and Processing of Payment Requests and Receiving Reports
The proposed rule would amend the DFARS to streamline the submission and review of SSRs by requiring contractors with individual subcontracting plans to submit a single, consolidated SSR at the "DoD level" using the Electronic Subcontracting Reporting System (eSRS). The Department would then review the consolidated SSR at a department-wide level, responding with either an acknowledgment or rejection of the submission. Currently, contractors with individual subcontracting plans are often required to submit multiple SSRs to various departments and agencies within DoD. DoD estimates that, by streamlining this process, the Department will produce annual public cost savings of approximately $25,514.
Comments regarding the proposed rule must be submitted by August 28, 2018.
Other DoD Regulatory Actions
DoD Memorandum: Negotiations of Sole Source Major Systems for U.S. and U.S./FMS Combined Procurements
Dated June 28, 2018, the memorandum encourages DoD program managers (PMs) and COs to utilize, "whenever possible," acquisition strategies that account for more than just a single year's procurement requirements by leveraging priced options. Specifically, to reduce the administrative burdens and costs associated with year-over-year procurements, DoD is encouraging its workforce to establish priced options that would extend for two years beyond the current procurement year. DoD is also encouraging PMs and COs to establish range option pricing for requirements where quantities are subject to change or where customers have not been identified. In addition, the memo instructs PMs and COs to combine U.S. and Foreign Military Sale (FMS) requirements under the same contract, "whenever possible."
Class Deviation: Determining Contract Type for FMS Contracts
The class deviation instructs DoD COs to use firm fixed-price contracts for FMS vehicles unless:
The FMS customer has provided a preference to utilize a different type of contract, or the FMS customer has requested that a different type of contract be used for a specific sale. Both the preference and one-off request must be submitted in writing.
The Chief of the Contracting Office approves a waiver requested by the CO based on the CO's determination that a different type of contract would be in the best interest of the U.S. The CO may only request a waiver on a case-by-case basis.
Final Rule: Offset Costs
Effective June 29, the final rule implements Section 812 of the FY 2016 NDAA by amending the DFARs to preclude the submission of certified cost or pricing data for a contract or subcontract that is related to an offset agreement included in a foreign military sales (FMS) contract and is not related to a contract or subcontract under the offset agreement.
Final Rule: Undefinitized Contract Action Definitization
Pursuant to the final rule, DoD is amending the DFARS to provide greater transparency in the documentation of the impact of costs incurred during the undefinitized period of an undefinitized contract action (UCA). In addition, the final rule seeks to recognize contractors who demonstrate efficient management and cost control systems that assist in the definitization of an UCA. Specifically, the final rule authorizes COs to add up to 7% to a contractor's management/cost control value determination if the contractor, "in furtherance of definitization of an [UCA]…" submits a timely, auditable proposal that demonstrates effective cost control.
Proposed Rule: Modification of DFARS Clause "Surge Option"
The proposed rule would amend DFARS clause 252.217-7001, Surge Option, by replacing the term "Production Surge Plan (DI-MGMT-80969)" with the term, "Capabilities Analysis Plan." In addition, the proposed rule would expand the language included under the clause to allow for the option increase of supplies or services to be expressed as a specific number. Comments on the proposed rule must be submitted by August 28, 2018.
Proposed Rule: Only One Offer
DoD is proposing an amendment to the DFARS that would partially implement Section 822 of the FY 2017 NDAA by modifying requirements related to the submission of additional cost or pricing data when a competitive solicitation receives only one offer. Specifically, the proposed rule would implement the following changes to the requirements found under DFARS 215.371 and 252.215-7008:
Preclude the applicability of exceptions based on adequate price competition at FAR 15.403-1(b)(1) when only one offer is received.
Remove the limited exception found under DFARS 215.371-3(a) for instances where only one offer was received, but there is a reasonable expectation of competition.
Streamline DFARS 215.371-3(b), emphasizing requirements related to obtaining certified cost or pricing data when only one offer is received.
Revise DFARS 215.408(3)(i) to exempt contracts that are valued at, or below, the Simplified Acquisition Threshold (SAT).
Remove language from DFARS 252.215-7008 that is already addressed under DFARS 252.215-7010, and thus, streamline the clause to focus only on requirements for instances when only one offer is received.
In addition, the proposed rule would require prime contractors to determine whether a subcontract would qualify for an exception, based on adequate price competition, from certified cost submission requirements. Comments regarding the proposed rule must be submitted by August 28, 2018.
Proposed Rule: Use of Commercial or Non-Government Standards
To implement Section 875(c) of the FY 2017 NDAA, the proposed rule would amend the DFARS to require the use of FAR 52.211-7, Alternatives to Government-Unique Standards, in DoD solicitations and contracts that include government-unique specifications and/or standards. Through this change, DoD believes it would encourage offerors to propose alternative FAR provisions, and thus, reduce its reliance on government produced standards. Comments regarding the proposed rule must be submitted by August 28, 2018.
GSA Seeks Industry Input on e-Commerce Implementation
The General Services Administration (GSA) has published two Requests for Information (RFIs) – one for suppliers selling e-Commerce portals and one for platform providers – in the Federal Register. The RFIs solicit feedback regarding the e-Commerce pilot described in Section 846 of the Fiscal Year (FY) 2018 National Defense Authorization Act (NDAA).
Comments for both RFIs are due by July 20, 2018. The Coalition's e-Commerce Working Group will be submitting comments, and we ask that members please submit any feedback they may have to Aubrey Woolley at awoolley@thecgp.org by Today, July 6, at 5:00 PM Eastern.
Suppliers
GSA has developed three focus areas for the suppliers RFI:
Product categories
Terms and conditions
Program design
GSA is seeking to identify which "product types/categories/subcategories" should be included within the scope of the e-commerce program. For each relevant product category, GSA is asking for information justifying its inclusion assessing, including the potential supply chain risk, the existing e-commerce portals in the commercial market, and the visibility provided by these portals related to country of origin information. GSA is also interested in feedback regarding which product categories should be excluded from the scope of the program.
Further, GSA is seeking feedback regarding common commercial practices for terms and conditions, particularly as it relates to third-party sellers and e-commerce portals. Specifically, GSA is interested in information regarding the terms and conditions that should be used to track and monitor country of origin, as well as address data security and portal fees. In addition, GSA provided a list of 37 clauses and requested feedback on the extent to which the clauses are consistent and/or relevant to commercial e-commerce portals.
Finally, GSA is seeking feedback on the program design, including how to ensure competition, whether suppliers should register in the System for Award Management (SAM), and the benefits and disadvantages to GSA's proposed $25,000 micro-purchase threshold for the e-commerce portals. Significantly, GSA is also seeking input on whether the micro-purchase threshold should be increased beyond the proposed $25,000.
Portal Providers
GSA developed five focus areas for the portal providers RFI:
Spending trends
Data standards
User experience
Cybersecurity
Terms and conditions
Significantly, GSA is seeking information on how portal providers use third party supplier data and what their practices are for safeguarding user and third-party supplier data. GSA is also seeking feedback on portal providers' ability to identify small businesses registered in SAM. GSA states in the RFI that it is seeking to create a single log-on across multiple portals and would like to hear from portal providers on potential obstacles.
Finally, GSA requests copies of the standard terms and conditions that apply to both suppliers and buyers on the portals.
Upcoming Coalition Events
Acting IT Schedule 70 Director to Join IT/Services Committee, Jul. 10
The Coalition for Government Procurement will be hosting its next IT/Services Committee Meeting on Tuesday, July 10, at 10:00 AM EDT at Northrup Grumman. The speaker for the meeting will be Julia Wise, the Acting IT Schedule 70 Director for the General Services Administration (GSA), who will provide members with an update on Schedule 70.
The Coalition will be providing Ms. Wise with a list of questions and topics for the meeting, and we ask that members submit and questions they would like covered to Andrew Sisti at ASisti@thecgp.org.
IT/Services Committee Meeting
Date: Tuesday, July 10, 2018
Time: 10:00 AM Eastern
Location: Northrup Grumman
To attend the meeting, please RSVP to Andrew Sisti at ASisti@thecgp.org.
PRCO Committee Meeting, Jul. 18
The Coalition's Pricing and Regulatory Compliance Oversight (PRCO) Committee will be hosting a meeting with GSA focusing on the Order Leverl Materials (OLM) rule on Thursday, July 18, at 10:00 AM EDT. During the meeting, members will hear from guest speakers: Mark Lee, Assistant Commissioner for Policy and Compliance; Stephanie Shutt, Director of the MAS Program Management Office; and Erv Koehler, Assistant Commissioner for Customer Accounts and Stakeholder Engagement. Discussion will focus on GSA's implementation of OLMs, including, but not limited to, customer agency outreach efforts and concerns raised following the rollout of the OLM refresh.
PRCO Committee Meeting
Date: Wednesday, July 18, 2018
Time: 10:00 AM Eastern
Location: Baker Tilly
To attend the meeting, please RSVP to Andrew Sisti at ASisti@thecgp.org.
Clarification on OLM Ordering. Following the rollout of the OLM refresh, members have had questions regarding the applicability of the OLM rule for specific order types. Pursuant to Question 3.2 of GSA's OLM FAQ document, OLMs must be included in a Time and Material (T&M) or Labor Hour Contract Line Item Number (CLIN). The overall Schedule order, however, can incorporate firm-fixed-price elements, which is commonly referred to as a "hybrid order."
The Coalition's Annual Meeting with the VA NAC, Aug. 1
The Coalition for Government Procurement (the Coalition) will be hosting its annual meeting with the Department of Veteran's Affairs' (VA) National Acquisition Center (NAC) on Wednesday, August 1, from 12:00 PM to 4:00 PM CDT at the offices of Mayer Brown (71 S. Wacker Drive, Chicago, IL 60606). Attendees will be provided lunch during the event.
The Coalition is currently working with the NAC to finalize the agenda.  Potential topics are updates on the VA NAC's priorities and initiatives from each of the FSS Chiefs. Contracting officers will also be invited to attend. The Coalition will share the agenda once it has been finalized.
The VA NAC would like to know what topics members would like them to address during the meeting. Please send any topics/questions you have to Andrew Sisti at ASisti@thecgp.org by Friday, July 13.
For security purposes, RSVP's are required for this meeting. Please RSVP to Andrew Sisti at ASisti@thecgp.org by Friday, July 27.
6th Annual Joseph P. Caggiano Memorial Golf Tournament, Aug. 22
Summer is here, which means that the Coalition's 6th Annual Joseph P. Caggiano Memorial Golf Tournament will be here before you know it! This year's tournament will again be taking place at the beautiful Whiskey Creek Golf Club in Ijamsville, MD on August 22nd. The Coalition hosts this charity tournament in honor of our good friend and colleague, Joe Caggiano, who passed away six years ago at the young age of 48. Joe's career in the government marketplace spanned 25 years, including serving seven years as COO of the Washington Management Group/FedSources, eight years of service in the Navy, and he most recently served as a principal at Reznick Government, a business advisory firm now known as CohnReznick Government.
As you may recall from previous years, the tournament proceeds will support the Coalition's endowment for a qualified veteran concentrating their studies in the field of US Government procurement and pursuing the JD/LLM degree or the interdisciplinary Masters degree at The George Washington University. Joe would be very proud to know that, through the generosity and kindness of the Federal procurement community, last year the scholarship fund achieved a critical milestone: the naming of its first ever recipient, Tom Roltsch, who served four deployments in Afghanistan and Iraq with the Army Reserve. Currently, he is studying procurement policy in the Masters program at the George Washington University.
Also, the Coalition is very excited for its third annual, "Best Dressed Team" award, which will be presented to the foursome with the most creative, entertaining, and coordinated outfits. Last year, the award went to the DC Executive Women Dinner Club in a landslide, as their snazzy socks were quite the sight! August will be here before you know it, so start planning your outfits today!
To register for the tournament, click here!