The Procurement Process Challenge: To Stop Enabling Our Existential Threat
The Deputy Assistant Secretary of the Air Force for Acquisition, Major General Cameron Holt, is no stranger to Coalition members.  During our last fall training conference before the pandemic hit our shores, General Holt took to the podium and provided attendees with a discussion of his vision for bringing innovation to the procurement system.  He also stayed behind after his address to listen to Coalition members discuss the challenges they face in the acquisition process.  By so doing, he led by example, demonstrating a commitment to the government-industry coll
aboration needed to bring about positive systemic change. 
Fast-forward two years, and it is apparent that General Holt's mission has not been slowed down by the pandemic.  In a presentation before a recent Government Contracting Pricing Summit, he set out not only the impediments to efficiency in procurement, but also the underlying, existential threats that make addressing those impediments hyper-critical.  His presentation can be found here, and although, to some extent, it is not for the faint of heart, it should be required viewing for all stakeholders in the procurement community and beyond.
From a system standpoint, General Holt points to bureaucratic process delays that inject time and cost into the acquisition cycle.  He identifies the challenges associated with obtaining and sustaining program budgets, including the uncertainty of funding as stages of a program progress to a point in time where, for contractors, the program's profitability is anticipated.  General Holt also makes note of something with which we are all too familiar, specifically, what some of us have called the compliance checklist nature of contracting, that is, the many activities associated with meeting the regulatory burden layered into the procurement process.  All told, these challenges impact the attractiveness of the federal marketplace and future contractor participation in that marketplace.  To counteract those impacts, he points to his organization's own innovative efforts to reduce procurement burdens by streamlining regulations and processes, returning rationally based discretion to contracting people, and supporting those people organizationally and through training.
In describing the nation's "slow/micromanaged Cold War resource system," as "the number one obstacle to us competing and … developing a very strong military deterrent and strategic overmatch…," General Holt offers the stark reality that must motivate systemic change: the existential threat of China.  He points out that the procurement system plays directly into addressing the threat from China.  "China is … about five to six times faster than us in acquisition, and in purchasing power parity, they spend about one dollar to our 20 dollars to get to the same capability," he said.  Regarding the sustainability of this model, the general does not mince words, stating, "We are going to lose if we can't figure out how to drop the cost and increase the speed in our defense supply chain.  It's a mathematical certainty."
Decade after decade, the Coalition has joined other stakeholders in their efforts to streamline and rationalize the procurement system.  The Coalition's mission, to advance common sense in government procurement, speaks to our focus on efficiency, ease of use, growth in the innovative industrial base, and promotion of the government's collaboration with its industry peers.  Like others, we have supported modern acquisition reform efforts, notably using commercial terms, conditions, products, and services to allow the government to leverage the research and development expenditures and prowess of the commercial market while freeing precious taxpayer dollars for use where needed to fulfill government-unique needs.
Today, the world is different.  No longer is procurement reform just about efficiency; more than ever it is a critical to our national security.  The strength of our national security hinges on making the government market attractive to innovators, thereby expanding the government's industrial base to meet current and future challenges.  One way to expand the base is to make the market as familiar to those innovators as possible, reducing the need for processes asynchronous to their main businesses.  So too, programs should be funded in a manner that allows planning, predictability, and flexibility to adjust to changing circumstances.  Finally, making the government market attractive to innovators also requires focusing on the fundamental purpose of the procurement system, that is delivering best value services, solutions, and products to support the Federal mission on behalf of the American people.   
General Holt's presentation is a wakeup call.  That the conversation is underway is good.  That it continues and produces results (quickly!) is imperative.
From the Coalition President: Support the Joseph P. Caggiano Golf Tournament
Members,
I would like to first thank you for your incredible support of the Coalition's events and operations throughout the COVID-19 pandemic. In order to deliver a safe event for our members and guests, we made the cautious decision to hold the Spring Training Conference in mid-June. While we enjoyed a successful event, it left us with little time to highlight our upcoming annual Joseph P. Caggiano Memorial Golf Tournament on August 17. Therefore, I would like to take this opportunity to share how this wonderful charity tournament has proven over the years to be a valuable experience for the Coalition and its members.

About the Joseph P. Caggiano Memorial Golf Tournament, Aug 17
The annual Joseph P. Caggiano Memorial Golf Tournament, which will take place at the Whiskey Creek Golf Course in Ijamsville, MD, celebrates the legacy of our good friend and colleague, Joe Caggiano. While the tournament allows for us to enjoy a round of golf with friends and colleagues, it also provides the chance to support a veteran through the Coalition's Endowed Scholarship Fund at The George Washington University. This fund is awarded to a veteran who is focusing their studies on the field of U.S. Government procurement and pursuing the JD/LLM/MSL degree at George Washington's Law School. This year, we are excited to present that award to Maxie Lawton, a seven-year Army veteran who now heads the university's Veteran Law Students Association and Black Law Students Association. Since the creation of the fund, we have proudly raised over $150,000 for veterans thanks to the outstanding support of our members. In addition, through the tournament, we have been able to raise tens of thousands of dollars for other veteran-based charities such as Hope for the Warriors and Operation Second Chance.

Thank you to Our Growing List of Sponsors
I would like to sincerely thank our rapidly growing list of sponsors for their generosity in supporting this very important cause. Since last Friday, we are fortunate to have added over five new sponsors. Our sponsors include:
Lunch Sponsor, the Center for Procurement Advocacy;
Beverage Cart Sponsor, ManTech International Corporation; and
Hole Sponsors, Mayer Brown, Allen Federal Business Partners, CGI, Etherton and Associates, Grainger, Miller & Chevalier, The George Washington University Law School, and the Sisti Family
How to Participate as a Corporate Sponsor or Golfer
We still have plenty of sponsorship opportunities available that I highly encourage you to consider, including several Title, Reception, Beverage Cart, and Hole Sponsorships. Information on these opportunities can be found here. If you have any questions, please reach out to Heather Tarpley at htarpley@thecgp.org or Matt Cahill at mattcahill@thecgp.org. You can also register a foursome or as a single golfer through the link below.
To register for the Joseph P. Caggiano Memorial Golf Tournament, please click here. For any assistance with registration, please contact Joseph Snyderwine at jsnyderwine@thecgp.org. As always, I truly appreciate your continued support and look forward to seeing you in August.
Sincerely,
Roger Waldron
President
In Memory of Donna Bennett, Former FAS Commissioner at GSA
The Coalition is saddened to share that former GSA Federal Supply Service (FSS) Commissioner Donna Bennett passed away on July 2. She passed in her home in Vero Beach, Florida surrounded by her loving husband Randy and daughter Kathy. Donna worked at GSA for 21 years, serving as FSS Commissioner from 2000-2005. During her time with the agency, she played an integral role in multiple initiatives, including the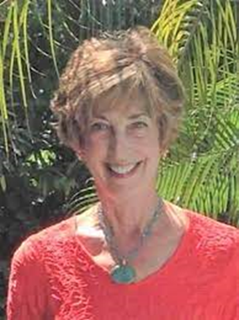 successful merger of FSS and the Federal Technology Service (FTS) into the Federal Acquisition Service (FAS). She led several critical initiatives at GSA, including the FSS Governmentwide Travel/Transportation Program and the GSA Smartpay Program. Without Donna's contributions, FAS would not be where it is today. After her illustrious career in government, she joined the Logistics Management Institute as Senior Vice President until her retirement in 2013. Donna's colleagues remember her as a thoughtful leader and role model for many.
Coalition President Roger Waldron shared the following in memory of Donna:
"While at GSA, I had the pleasure of working closely with Donna after my transition from the Office of General Counsel to the Federal Supply Service. Her leadership during the merger of FSS and FTS helped lay a solid foundation for the success of FAS.  
On a personal note, I am extremely grateful for both her professional and personal support during that time. When I think of Donna, not only do I remember her expertise as an acquisition professional, but also her integrity, thoughtfulness, and compassion for people."
Progress on the Administration's Acquisition Priorities
The White House released an update of the President's Management Agenda with an emphasis on acquisition priorities. The update outlines two strategies. The first strategy focuses on shoring up national manufacturing, supporting American workers, championing sustainable climate solutions, and creating opportunities for traditionally disadvantaged communities. To achieve this the Administration has set three subgoals: 1) creating a diverse and resilient federal marketplace 2) ensuring interoperability between agencies, and 3) investing in developing the acquisition workforce.
The second strategy highlights the development of the Federal financial management system to help support the achievement of the first strategy. Furthermore, the goals of this strategy are to strengthen and codify governance to ensure the executive agenda can be implemented and to build a financial assistance environment that supports grant managers. Success metrics to measure the results of both strategies are currently in development.
New Requirements Create Consternation for DHS Pilot Programs
Federal News Network reports that the Department of Homeland Security (DHS) is avoiding the term "pilot" in order to meet new congressional reporting requirements. The fiscal year 2022 omnibus spending bill introduced language that requires DHS to submit a report on any pilot or demonstration program that "uses more than 5 full-time equivalents or costs in excess of $1 million." This language has created difficulties in DHS's ability to adopt new strategies. "This is going to potentially stifle the innovation that you often get with pilots to test out different approaches. It will apply limitations on advancing the pilots without approval from appropriators and that will make it difficult to operate these programs" according to Chris Cummiskey, the former Acting Undersecretary for Management at DHS and current CEO of Cummiskey Strategic Solutions.
The 2022 omnibus spending bill requires that
Objectives that are well-defined and measurable;

An assessment methodology that details the following: the type and source of assessment data; the methods for and frequency of collecting such data; and how such data will be analyzed;

An implementation plan, including milestones, a cost estimate, and schedule, including an end date; and

A signed interagency agreement or memorandum of agreement for any pilot or demonstration program involving the participation of more than one Department of Homeland Security component or that of an entity that is not part of said department.
Reports for pilot programs must address these requirements thirty days before the pilot begins. Legislators view these requirements as key to ensuring accountability. While former DHS executives have acknowledged that these reports should be able to be completed there is concern that this process will slow pilot work without providing a tangible benefit or change to agency behavior
GAO Recommends that VA Prioritize Supply Chain Management Strategy
This week the Government Accountability Office (GAO) released their priority recommendations for the Department of Veterans Affairs (VA). Two new recommendations specifically focus on acquisition policy. The first recommendation is that the "Secretary of Veterans Affairs should ensure the VHA Assistant Under Secretary for Health for Support develops a comprehensive supply chain management strategy that outlines how VHA's various supply chain initiatives are related to each other and to VA-wide initiatives. This strategy should link to VA's overall plans to address its broader acquisition management challenges and reflect key practices of organizational transformations, including an implementation plan with key milestones". The VA agreed with the recommendation and is working on a comprehensive supply chain management strategy that addresses the interconnectivity between its various modernization relationships while reflecting on key practices of organizational transformation including an implementation plan with tangible milestones to track progress. Since February 2022, the VA's Chief Acquisition Officer has begun the process of creating an overarching strategy. The VA has identified the current state of its supply chain and conducted a gap analysis. From here the VA will begin to develop a supply chain strategy, but until this action is taken the recommendation remains unresolved.
The second recommendation was for the Secretary of Veteran Affairs to ensure the VA Senior Procurement Executive (SPE) uses a balanced set of performance metrics to manage the department's procurement organizations including outcome-oriented metrics to measure (a) cost savings/avoidance, (b) timeliness of deliveries, (c) quality of deliverables, and (d) end-user satisfaction.  The VA agreed with the recommendation and as of February 2022 it has begun to develop performance metrics to measure the outcomes of its procurement methods.
Last year the GAO identified twenty-eight priority recommendations for the VA and since then the VA has implemented eight of those recommendations. Among other actions, the VA issued revisions to outdated acquisition regulations, met targets for data center optimization, established a cybersecurity risk management strategy and began publicly reporting COVID-19 cases and deaths among residents and staff at VA state veterans' homes. The GAO has also issued two more recommendations bringing the current total to twenty-two. The recommendations issued by GAO can be divided into nine areas.
Veterans' Access to Timely Health Care

Veterans Community Care Programs

Human Capital Management

Appeals Reform for Disability Benefits

Quality of Care and Patient Safety

Veteran Suicide Prevention

VA Health Care System Efficiency

Acquisition Management

VA's Capital Asset Management
Contract Challenges Continue for U.S.-based Advanced Manufacturing of COVID-19 Essential Medicines
Phlow, a pharmaceutical startup, has failed to meet its two-year deadlines in the domestic production of generic drugs per Politico. Within a few months of its creation, Phlow received one of the largest Federal pandemic preparedness contracts. It was awarded a $354 million contract, with the option to extend up to $812 million over 10 years. Phlow said it would be the "first pharmaceutical manufacturer to use a novel production process to make generic drugs from start to finish more efficiently and cheaper, according to the agreement." While Phlow has been unable to meet deadlines in the construction of its production facilities, they have contributed more than 2 million doses of COVID-19 medication to the U.S. Strategic Stockpile. Critics of Phlow have cited that no domestic company is currently capable of making drugs using end-to-end advanced manufacturing and that the lack of manufacturing experience from Phlow is a red flag. Phlow has responded to criticism by citing supply chain issues as a cause for delays in the construction of its manufacturing facilities. In addition, Phlow has been recognized by the department of Human Health Services with its 2021 Office of Small and Disadvantaged Business Utilization, Small Business Prime Contractor of the Year Award. Phlow's challenges are part of a broader issue the Federal Government is facing in the push to shore up the generic drug supply chain. While COVID-19 exposed the fragility of a global supply chain for generic drugs, end-to-end domestic manufacturing of generic drugs still has, according to Politico, only been accomplished at an academic level.
Progress on the Administration's Efforts to Strengthen the Federal Workforce
The Office of Management and Budget (OMB) released its quarterly update on the President's Management Agenda (PMA). Each quarter, the Administration provides an update on its progress on the specific targets and objectives outlined in the PMA. In the latest edition, the Administration highlights progress it has made related to the Federal Government's hiring practices and its goals to advance diversity, equity, and inclusion. Specifically, the Office of Personal Management (OPM) issued a hiring aid to help agencies achieve their goal to fill 8,000 federal jobs that were created under the Infrastructure Investment and Jobs Act. OPM also issued guidance regarding the vetting of executive employees and issued skills-based hiring guidance, which is expected to increase the diversity of the Federal workforce because it allows agencies to prioritize skills over education in their hiring decisions. In addition, OPM and OMB are expected to release guidance to increase the number of paid internships. Finally, OPM plans to create a Chief Diversity Officer Executive Council and invite unions to conduct employment orientation to discuss the benefits of membership.
The Legal Corner provides the legal community with an opportunity to share insights and comments on legal issues of the day. This guest column was provided by Alexander Hastings from Covington and Burling LLP. The comments herein do not necessarily reflect the views of The Coalition for Government Procurement. 
The Department of Justice ("DOJ") recently announced a $5.2 million settlement with Numet Machining Techniques, LLC and affiliated entities (collectively, "Numet") concerning alleged misrepresentations of size and ownership in connection with pursuing U.S. Government contracts.  The Numet settlement is an important reminder to the contractor community that representations and certifications—particularly those concerning small business status—should be made with due caution and that the discovery of incorrect representations during M&A due diligence can be a significant finding.  In this post, we explore the recent Numet settlement, examine the Small Business Administration ("SBA") size and affiliation rules, and offer guidance to companies assessing the significance of incorrect representations.
Numet:  A Warning and Reminder
Numet manufactures and provides aerospace engine machined components for commercial and military purposes.  According to the DOJ, Numet ceased to qualify as a small business in 2011 when it was acquired by another company.  It nonetheless continued to claim small business status, and over the next five years, received 22 contracts that had been set aside for small businesses.  Numet also incorrectly claimed to qualify as a women-owned small business.
In 2019, Numet was up for sale again.  In connection with that sale process, the company voluntarily disclosed its affiliation with other business entities, alerting the government that Numet had been ineligible to receive the aforementioned small business set-aside contracts.  That disclosure led to a government investigation, allegations of False Claims Act liability, and ultimately a civil settlement of over $5.2 million.  The DOJ's press release indicates that Numet received credit in the settlement for voluntarily disclosing the matter and cooperating in the investigation.
Size Status, Affiliation, and M&A
The SBA maintains a table of size standards for assessing whether contractors qualify as a small business.  Most size standards rely on an entity's annual receipts or number of employees.
Determining annual receipts and number of employees requires consideration of the revenue and headcount of the contracting entity.  But the analysis does not end there.  The size calculation also must include a contractor's "affiliates."  In short, entities are affiliated (and thus their revenue and employees counted together) if one entity has the ability to control the other or a third party has the ability to control both.  In assessing whether control is present, the SBA considers usual factors, such as common ownership and common management, as well as less obvious considerations, such as negative rights that could allow an entity certain control over another (e.g., the ability to block a quorum of the Board or to veto matters related to officer compensation).
Although sometimes straightforward, affiliation issues can often become complicated and turn on nuanced considerations of ownership and control.  Further, as the Numet settlement illustrates, application of these affiliation rules becomes particularly important in the context of an M&A transaction.  For example, when a contractor undergoes an ownership change, it must consider not only the revenue and employees of its immediate owner, but also whether that immediate owner has affiliates and the size of those affiliates.  This analysis can be particularly complicated for members of a private equity portfolio, which may have little familiarity with the other companies in which their private equity sponsor has invested.
Practical Considerations for Assessing Incorrect Small Business Representations
In the context of M&A due diligence, it is not uncommon to discover that an acquisition target has made, or continues to make, an incorrect size status representation.  The SBA's affiliation rules are confusing, and many contractors update their SAM.gov profile without a complete understanding of their affiliates.  This problem is further complicated by the fact that the responsibility for maintaining a SAM.gov profile—and in turn making a slew of representations and certifications about the registering entity—is often decentralized, without sufficient oversight within a company.
If an incorrect size status representation is discovered during due diligence, a potential acquirer and its legal counsel must use their judgment and experience to assess the likelihood and amount of potential liability, the advisability of disclosing the incorrect representations to the government, and whether it is appropriate (and possible) to allocate some of the potential liability to the seller.  It is important to consider, among other things:
The scope of the incorrect representations (e.g., how long the representations have been incorrect; whether the representations are confined to SAM.gov or whether they extend to other settings, such as higher-tier contractor registration portals);
What, if any, benefits the target has received from its incorrect representations (e.g., total or partial set-aside awards, accelerated payment terms, advantages in soliciting business from higher-tier contractors);
The extent to which the target has fully investigated the circumstances surrounding the incorrect representations (e.g., whether there is a reasonable explanation that would withstand scrutiny from the government); and
The ability of the target to sustain itself going forward without any further claim to small business status.
Conclusion
As Numet illustrates, incorrect representations as to size and ownership can have significant consequences.  Numet had to pay millions of dollars to resolve allegations of procurement fraud, risk reputational harm, and most certainly expend considerable time and resources defending against a government investigation.  The SBA's affiliation rules can be complicated, and misrepresentations may persist for years before being brought to light through M&A due diligence.  The assessment of liability, proper remediation, and appropriate contractual protections is a fact-intensive inquiry that depends upon the specifics of each target company and transaction.  Ultimately, we advise both buyers and sellers in this space to carefully measure risks presented by an incorrect size status representation.
View from Main Street: Employee-Based Size Standards
Effective July 6, 2022, a business concern competing for set-aside contracts classified under NAICS codes with employee-based size standards will calculate its size based upon the average number of employees of the concern using the numbers of employees for each of the pay periods for the preceding completed 24 calendar months. 13 CFR 121.106(b)(1). This calculation includes all affiliates (foreign, domestic, non-profit, etc.). Id. For a business concern that has not been in business for 24 months, the firm will use the average number of employees for each of the pay periods during which the firm has been in business. 13 CFR 121.106(b)(3). Employee includes all individuals employed on a full-time, part-time or temporary basis, including employees obtained from a temporary employee agency, professional employee organization or leasing concern. 13 CFR 121.106(a). Volunteers are not considered employees if they do not receive compensation of any kind (including in-kind compensation). 13 CFR 121.106(a).
In a size determination SBA will consider the totality of the circumstances, including criteria used by the IRS for Federal income tax purposes, in determining whether individuals are employees of a firm. 13 CFR 121.106(a). This enables SBA to prevent firms from converting existing employees to 1099 independent contractors to avoid exceeding an employee-based size standard. Further, this rule enables SBA to find that individuals really are employees, not independent contractors, even where the firm reports the individuals as independent contractors to the IRS for tax purposes. In an interesting case, SBA accepted a protested concern's assertion that security guards in Iraq were independent contractors and thus did not count towards the employee size standard, based on the protested concern's affiliate reporting the individuals as such to the IRS for employment tax purposes. The disappointed bidders appealed, but not on these grounds and OHA dismissed the appeal and denied a subsequent petition for reconsideration. Geo-Seis Helicopters, Inc. and GCH Services, LLC. d/b/a Gold Coast Helicopters, SBA No. SIZ-4826 (Dec. 7, 2006); Geo-Seis Helicopters, Inc. and GCH Services, LLC. d/b/a Gold Coast Helicopters, SBA No. SIZ-4833 (Jan. 25, 2007). The SBA Inspector General, Senate Small Business Committee, and House Oversight and Government Reform Committee expressed concern about the SBA decision and the affiliate's classification of the security guards as independent contractors. Robert W. Wood, Independent Contractor vs. Employee and Blackwater, 70 Mont. L. Rev. 95 (Winter 2009). On March 30, 2007, the IRS sent the affiliate a Form SS-8 Determination Letter finding that a security guard was an employee, not an independent contractor. Id.
The average number of employees of a firm with affiliates is calculated by adding the average number of employees of the firm with the average number of employees of each affiliate. 13 CFR 121.106(b)(4)(i). If a firm is acquired, the average number of employees of the acquired concern must be included for the entire period of measurement. 13 CFR 121.106(b)(4)(i). On the other hand, the employees of a former affiliate entity are not counted at all if the affiliation ceased prior to the relevant date for determining size (e.g., date of offer, date recertification is required). However, if only a division is sold, not an entity (e.g., corporation, limited liability company), the firm must include the employees from the division in determining its size for the period that they were employees of the concern. 13 CFR 121.106(b)(4)(ii).   
CISA Releases Advisory to Healthcare Sector about Ransomware Threat
GCN reported that the Federal Bureau of Investigations (FBI), Cybersecurity and Infrastructure Security Agency (CISA), and Treasury Department (Treasury) published an advisory stating that state-sponsored actors from North Korea are responsible for ransomware known as Maui. This ransomware has been used to attack organizations in the healthcare and public health sectors recently. The advisory noted that organizations in these sectors are likely targets because the actors believe that they will be willing to pay ransom due to the critical services they provide. The report is based on FBI observations and incident response activities that date back to May 2021, as well as findings from the firm Stairwell on Maui operations. The advisory discourages paying ransom but urges companies to report any cyber incidents to the agencies. The Treasury Department noted that companies that do pay ransom may face sanctions violations. According to the report, when organizations adopt and improve their cybersecurity practices as well as report attacks, Treasury will be more likely to resolve any apparent sanctions violations. Some of the important mitigation and prevention steps outlined in the advisory included:
Install updates for systems, software, and firmware as soon as they are released;

Secure and monitor Remote Desktop services closely;

Implement user training and phishing exercises;

Require multi-factor authentication for as many services as possible;

Use strong passwords;

Use secure networks instead of public options; and

Install and regularly update antivirus software.
When responding to incidents, the advisory recommends that organizations first follow their own ransomware response checklist. The report includes information on how to prepare this checklist. Organizations should also scan backup data using an antivirus program. Incidents should be reported to the FBI at a local FBI Field Office, CISA at us-cert.cisa.gov/report, or the U.S. Secret Service (USSS) at a USSS Field Office. Incident response best practices can be found in the joint Cybersecurity Advisory developed by CISA and the cybersecurity authorities of Australia, Canada, New Zealand, and the United Kingdom.
Air Force Awards $950 Million JADC2 Contracts
Federal News Network reported that the Air Force awarded 27 companies spots on a $950 million Joint All Domain Command and Control (JADC2) contract. The awarded companies will have the opportunity to compete to "support the development and operation of systems" across all domains, including air, land, sea, space, cyber, and the electromagnetic spectrum. Currently, there are about 100 total companies that have been brought on through the JADC2 contract vehicle. Through its JADC2 strategy, the Department of Defense (DoD) is looking to use automation, artificial intelligence, machine learning, and data to bring solutions to the armed services through a robust network. In March 2022, DoD released its official JADC2 strategy summary that broke the program into five lines of effort:
Establishing a DoD-wide data enterprise;

Human performance and professional development;

Technical improvements;

Integrating nuclear command and control; and

Modernizing the Mission Partner information sharing environment.
The Space Development Agency awarded JADC2 contracts earlier in the year to begin building the foundation of JADC2. This project includes the development of a network of satellites which are set to deploy in September 2024. Despite these awards, Congress has expressed concern in JADC2's progress. In a report, the House Armed Services Cyber, Innovative Technologies, and Information Systems Subcommittee asked for clarity on what capabilities JADC2 will bring to troops and the costs of the program. The subcommittee has asked GAO to review investment plans, schedules, and cost efforts for the program. 
State Department Increases EVOLVE IT Contract Ceiling
Fedscoop reported that in a recent draft solicitation, the Department of State raised the potential ceiling of its EVOLVE IT contract from $8 billion to up to $10 billion. The State Department issued a request for information (RFI) on the draft, with responses due July 22. Additionally, they will be collecting feedback during a question-and-answer session that will take place on July 26. The draft solicitation says that the department will finalize the ceiling for the final request of proposals. EVOLVE IT will consist of five pools with up to six awards in each category. These pools include:
Pool 1: IT Management Services

Pool 2: Network & Telecommunication Services

Pool 3: Cloud & Data Center Services

Pool 4: Application Development Services

Pool 5: Customer & End User Support Services
EVOLVE will be the largest indefinite-delivery, indefinite-quantity contract issued by the Department of State.
GSA to Increase Contracting Opportunities for LGBTQI-Owned Small Businesses
On June 30, GSA announced that they signed a memorandum of understanding (MOU) with the National LGBT Chamber of Commerce (NGLCC) that looks to increase access to GSA contracting opportunities for LGBTQI-owned small businesses. This MOU aligns with GSA's Equity Action Plan, which aims to "advance equity and supplier diversity in Federal procurement," as well as the Administration's priority of addressing social, civic, and economic barriers that underserved communities face. The two organizations plan to work together to enhance awareness of GSA programs, services, and events among LGBTQI-owned small businesses. GSA Administrator Robin Carnahan said that "we need everyone's ideas and products to make America stronger, including the vibrant communities of LGBTQI-owned businesses throughout the country. We're thrilled to be working more closely with NGLCC and its network to get the word out about how they can help us meet our mission and bring value to government."
U.S. Digital Corps Fellows Make Significant Contributions to Agency Missions
Fedscoop reported on the progress of the Digital Corps Fellows. The Digital Corps Fellows, which are housed in GSA's Office of Technology Transformation Services (TTS), works across Federal agencies on existing projects related to data science, engineering, product management, design, and cybersecurity. Some of the participating agencies include GSA, the Office of Management and Budget, the Office of Personnel Management, CISA, and the VA. TTS Director Dave Zvenyach said that the Fellows have been able to contribute different perspectives and backgrounds to various projects. They have been working on projects within GSA such as Login.gov, USA.gov, Vote.gov, and 10x. Within the VA, the fellows are working on modernizing tools that veterans use to access benefits. In addition, they are assisting CISA with developing vulnerability, risk, and resilience assessments. Zvenyach hopes that these fellows will remain full time government employees. TTS hopes to recruit a second cohort within the coming months.
VA Supply Chain Modernization Meeting, July 25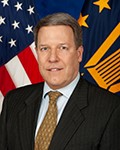 The Coalition is pleased to announce that it will host a member meeting with Michael Parrish, Principal Executive Director and Chief Acquisition Officer and Phil Christy, Deputy Executive Director of the Office of Acquisition Logistics and Construction of the U.S. Department of Veterans Affairs (VA) on Monday, July 25 from 1:00 – 2:00 pm ET. The topic of discussion will be the VA's Supply Chain Modernization initiative. An RFI has been published on this issue and is posted here on SAM.gov. The RFI describes the VA's intent to award an IDIQ for a Supply Chain Modernization and Management solution that covers IT, pharmaceuticals, medical/surgical supplies, prosthetics, facilities maintenance, high tech medical equipment, and benefits and burial supplies.
The meeting will be at the office of Arnold & Porter at 601 Massachusetts Ave, NW, Washington, DC and there will be an virtual/dial-in option as well. To register for the meeting, click here. For assistance, please contact Joseph Snyderwine at jsnyderwine@thecgp.org.
General/Office Products Committe Meeting, July 26
Join the General/Office Products Committee on July 26 at 10 am EST for an update on the new Common Catalog Platform (CCP). Mike Shepherd, Project Manager of the Office of the Regional Commissioner Mid-Atlantic Region Federal Acquisition Service, will discuss the upcoming pilot, transitioning to the new CCP and more. 
To register for the meeting, click here. For assistance, please contact Joseph Snyderwine at jsnyderwine@thecgp.org.
GSA OSBDU Hosting Small Business Networking Event, June 26-27
On July 26-27, GSA's Office of Small and Disadvantaged Business Utilization (OSDBU) is hosting its national event titled "Small Business Works 2022: Navigating Equity and Procurement." The purpose of this event is to connect large business Federal contractors with small businesses from all socioeconomic categories to engage in discussion. GSA OSDBU is also calling on large business volunteers to serve as prime contractors that will participate in 15-minute matchmaking sessions with qualified small businesses. Matchmaking sessions will be held on July 26 from 4:15 – 5:30 pm ET.
If you would like to volunteer to participate in a matchmaking session, you must register no later than July 18.
If you have any questions or need additional information, contact Shannon.banks@GSA.gov or Rocio.alaoui@gsa.gov
Small Business Committee Meeting, August 24 
The Small Business Committee will host a meeting focused on the Mentor Protégé Program and surrounding regulations on Wednesday, August 24 at 10 am EST. Our guest speakers from the Small Business Administration (SBA) will be John Klein, Associate General Counsel for Procurement Law, Office of General Counsel and Stanley Jones Jr., Director, Management and Technical Assistance Division, Office of Business Development. This member-only meeting will be at Holland & Knight at 800 17th St., NW, Washington, DC.  There will also be a virtual option for members to attend. To register, click here. For assistance, please contact Joseph Snyderwine at jsnyderwine@thecgp.org.
GSA July Professional Services Webinars
GSA's Office of Professional Services and Human Capital Categories is hosting several webinars throughout July covering a variety of different topics related to its contract solutions, resources, and acquisition tools. 
HCaTS DPA Training, July 5 and July 19 
The Human Capital and Training Solutions (HCaTS) Program consists of three indefinite-delivery/indefinite-quantity (IDIQ) governmentwide contract vehicles: HCaTS Unrestricted (HCaTS U), HCaTS Small Business (HCaTS SB), and HCaTS 8(a). These vehicles provide reliable, flexible, fast and efficient ways to obtain best-value, customized solutions for human capital management and training requirements. 
Before issuing task orders under HCaTS, Federal Contracting Officers (COs) must complete training and receive a Delegation of Procurement Authority (DPA). This training covers: basic contract information, scope, ordering process, roles and responsibilities, and resources for HCaTS. 
July 5, 2022 Registration link 
July 19, 2022 Registration link 
Industry Partner Briefing: Making Market Research Easy- Enhancing Industry Partnerships using GSA's Market Research as a Service (MRAS), July 12  
This webinar will bring innovative insights on how to respond to GSA's RFIs by providing tips and tricks from the experts on how to fill out these important surveys. Participants in this session will walk away with a better understanding of why GSA collects industry responses and how the data collected shapes future purchasing decisions. 
Office Hours: Diversity, Equity, Inclusion, Accessibility (DEIA), July 14 
Executive Order (EO) 14035, Diversity, Equity, Inclusion, and Accessibility (DEIA) in the Federal Workforce, establishes policies to cultivate a federal workforce that draws from the full diversity of the Nation. Agencies are called to promote diversity and inclusion in the federal workforce and expand its scope to include equity and accessibility. Join this session to learn about the resources and methodologies available to help guide your agency on the execution of this EO. Earn 1 CLP.    
Annual Professional Services Forecasting Event 2022, July 19 
The governmentwide Professional Services Category is hosting its annual Professional Services Forecasting event. During this virtual forecasting, Federal agencies will share information about upcoming professional services opportunities to increase participation of qualified industry partners. This webinar will provide industry insight on trends in spending and upcoming procurements occurring in the professional services sector and strengthen the industry and government partnership.  
Multiple Award Schedule (MAS) Sales Reporting Portal (SRP) Training, July 19 
Multiple Award Schedule (MAS) holders are invited to join this session to learn more about the Sales Reporting Portal (SRP). The Federal Acquisition Service (FAS) SRP supports the collection of data required by FAS procurement programs including MAS, non-MAS programs such as the Government-Wide Acquisition Contracts (GWACS) and others. The FAS SRP provides a safe, secure, and user-friendly portal for GSA' industry partners to report both transactional and aggregate level data required by FAS contracts. During this session you will learn about the importance of reporting in SRP and get an overview of using the system. 
OASIS Contract Payment Reporting Module (CPRM) Training, July 27 
OASIS industry partners are invited to join this session to learn more about the Contract Payment Reporting Module (CPRM). CPRM is a module of the Assisted Shared Services Systems (ASSIST) used to manage contract registration, task order reporting, and quarterly invoice reporting and Contract Access Fee (CAF) remittance. CPRM is designed to meet the reporting requirements for the Office of Management and Budget and federal agencies to track obligations and revenue. During this session you will learn about the importance of reporting in CPRM and get an overview of using the system. 
OASIS DPA Training 
Remember, you can sign up for OASIS DPA training at any time through DAU's Virtual Campus by searching FAC 152. 
Delegation of Procurement (DPA) training gives Contracting Officers access to the OASIS Unrestricted and OASIS Small Business contract vehicles and teaches best practices for task order issuance. A single DPA will be issued for both OASIS and OASIS SB. Warranted contracting officers (a contracting officer appointed pursuant to FAR 1.603) can request a DPA, which allows direct access to our Governmentwide Acquisition Contracts (GWACs). The DPA clearly delineates the roles and responsibilities between the GSA contracting officer and the ordering contracting officer and complies with the Office of Management and Budget's (OMB) executive agent designation to GSA. 
DPA requestors must have a .gov or .mil email address. Requestors who do not have a .gov or .mil email address must submit a copy of their warrant as a federal contracting officer to oasisdpa@gsa.gov for consideration.