FAR & Beyond Blog:
The Federal Market: Is Competition in the Eye of the Beholder?
Last week, the Coalition for Government Procurement was privileged to participate in the Section 809 Panel's September Stakeholder Meeting, an opportunity, for which, the Coalition is grateful, as it provided for a wide-ranging conversation on current challenges and opportunities facing the Federal procurement system. The Coalition also appreciates the opportunity to provide our 29 "Common Sense" Recommendations to improve and streamline Federal procurement.
Chief among the issues discussed was the role of Multiple Award IDIQ (MAIDIQ) contracts in supporting agency missions.  With regard to MAIDIQs, the conversation quickly turned to the degree, manner, and role of competition in the Federal market.  It was an interesting and dynamic discussion.
The Coalition highlighted a measure of market concentration which is used by both economists and the Justice Department when evaluating anti-trust issues, the Herfindahl-Hirschman Index (HHI).  The HHI scale for measuring market concentration ranges from 0 to 10,000, with 0 representing "perfect competition," and 10,000 representing pure monopoly.  Based on various market concentration criteria, a market is scored along this scale.  Basically, the lower a market's HHI score, the higher that market's level of competition and vice-versa.  When considering the HHI, we find some interesting results.
Trends in Competition
In 1983, prior to enactment of the Competition in Contracting Act (CICA), the HHI for the Federal government market was 335.  The HHI for the US economy was 1250.
In 1984, Congress passed CICA with the goal of increasing competition for Federal contracts.  The CICA framework created procedures, including full and open competition for contract award, which increased business opportunities in the government market.  At the time, there was, and, still remains, a steadfast belief that competition increases value, savings, and accountability in the Federal procurement system.
In 2014, the HHI for the entire Federal government market had improved to 60, which represents an 82 percent reduction in market concentration for that market space.  At the same time, the HHI for the entire US economy had improved slightly, from 1250 to 1150, an eight percent reduction in market concentration for the US economy.
The Federal IT Market   
In 1983, the HHI for the Federal IT market was 386, and there were approximately 2,200 firms that received contracts.  Further, the small business utilization rate in the Federal IT market was 20 percent.  In 2016, the HHI for the Federal IT market improved to 46, a decrease in market concentration of almost 88 percent.  There were over 17,000 firms that received contracts, and the small business utilization rate was 40 percent.
Is Competition in the Eye of the Beholder?
These HHI numbers are thought provoking, if for no other reason than they do not appear to square with the view of some that the current procurement system creates disincentives for commercial firms to participate/compete.  At the same time, they prompt inquiry into their meaning and whether and how they should inform policy makers seeking to improve the efficiency and effectiveness of the Federal procurement system.  In particular, it would be interesting to understand whether the procurement ecosystem, at a macroscopic level, could be viewed as highly competitive, and yet unable to sustain the interest of some firms offering innovation.
These issues surrounding market concentration and competition, as well as the effectiveness of competition, come at an important time for the procurement community.  The Section 809 Panel, seeking to navigate the identification of opportunities to streamline processes and reduce regulatory burdens to increase access to innovation, must be sensitive to avoiding purported solutions that would undermine the very competition underpinning the government market.  Certainly, it will need to put the current competitive Federal market into context, making strategic recommendations that build on the strengths of the current system while effectively addressing weaknesses.
By way of example, as the Coalition has addressed, MAIDIQs are a valuable tool in the acquisition tool box, providing a competitive, streamlined, and collaborative contract mechanism for government and industry.  Adjustments to the model may be appropriate, such as mandatory on-ramping periods, but, given that the competitive MAIDIQ model has worked for government, care will need to be taken to avoid "throwing the baby out with the bathwater."
In addition, these HHI numbers, and their meaning, have implications for the ongoing conference surrounding Section 801 of the House NDAA, the so-called online commercial marketplace provision.  As currently drafted, Section 801's restrictive language essentially pre-selects a particular e-commerce product type and then waives CICA for contract award.  Aside from squaring this approach with the HHI numbers and the level of competition in the Federal market, in fashioning such a program, policymakers will need to assure they do not harm the competitive government market, which, ultimately, would reduce government access to innovation, and make the government captive to one purchasing channel.
The Coalition is engaged on these reform issues and will continue the dialogue across the procurement community on the nature, extent, and role of competition in the Federal market.
Check Out the Agenda for the Coalition's Fall Training Conference
We cordially invite you to join the Coalition for Government Procurement at our Fall Training Conference titled: Market MRI: Modernization, Reorganization & Innovation – The Procurement Prognosis for Government and Industry.  This all-day event will be taking place at the Fairview Park Marriott in Falls Church, VA on November 16th and will include a keynote, numerous in-depth government led panel discussions, smaller MRI sessions in the afternoon with a variety of government agencies participating, and of course plenty of time for networking. To access the draft agenda for the Fall Conference, please click here.
To kick off the morning we will have the e-Commerce, MRI, and the Future of Procurement panel moderated by Tom Sisti of SAP, followed by the GSA MRI Panel which will include Mary Davie, Deputy Commissioner, FAS (Moderator); Kay Ely, Assistant Commissioner for IT Category; Erv Koehler, Assistant Commissioner for Customer and Stakeholder Engagement; Dave Zvenyach, Assistant Commissioner for Systems Management; and Stephanie Shutt, Acting Director MAS PMO.
Before heading into lunch, we are pleased to bring back one of the most popular segments from last year's conference – If I Knew Then, What I Know Now – while putting the Modernization, Reorganization, & Innovation spin on it.  This panel will be moderated by Angela Styles, Chair of Crowell & Moring LLP and will include panelist Jon Etherton, who spent 21 years of working in and with Congress and the Executive Branch on national security funding and acquisition policy issues, now founder of Etherton and Associates; Karen Evans, who served as administrator of E-Government and Information Technology at the Office of Management and Budget (a job now dubbed "federal CIO") under President George W. Bush, now partner at management consulting service KE&T Partners; Jim Williams, former commissioner of GSA's Federal Acquisition Service, now partner at Schambach and Williams Consulting; and Thad Allen, who served as Commandant of the Coast Guard when in 2005 he was designated principal federal official for the U.S. government's response and recovery operations in the aftermath of Hurricanes Katrina and Rita throughout the Gulf Coast region.  In 2010, President Obama selected Thad to serve as the national incident commander for the unified response to the Deepwater Horizon oil spill in the Gulf of Mexico.  He now serves as a Senior Executive Advisor at Booz Allen Hamilton.
Lunch will be an excellent opportunity for networking, but we have also invited David Shulkin, Secretary of Veterans Affairs, to speak on his agencies MRI efforts.  The afternoon will consist of two separate MRI sessions with four topics to choose from in the first session, and five in the second.
We will conclude the Conference with light food and drinks to allow additional time for networking.
Registration is open for both the and Fall Training Conference and Excellence in Partnership Awards and you can currently enjoy early bird pricing discounts if you register by October 13th.  For any assistance with registration or sponsorship inquiries, please contact Matt Cahill at mcahill@thecgp.org or by phone at 202-315-1054.  We look forward to your participation!
To access the draft agenda for the Fall Conference, please click here.
GAO on DCAA Audit Backlog
Last week, the Government Accountability Office (GAO) released a report detailing a recent analysis of the processes used by Federal agencies for closing contracts. The report found that several agencies, including the Department of Defense (DoD), Department of Homeland Security (DHS), Department of Health and Human Services (HHS), Department of Justice (DOJ), and the State Department, had a large number of contracts that had not been closed within the time called for by the Federal Acquisition Regulations (FAR).
A significant factor in the delays is in receiving audits of contractors' incurred cost proposals that are conducted by the Defense Contract Audit Agency (DCAA), which has a backlog of approximately 14,000 incurred costs proposals. In the 2016 National Defense Authorization Act, Congress prohibited DCAA from performing audits services on behalf of other Federal agencies until DCAA reduces its incurred cost audit inventory to below 18 months.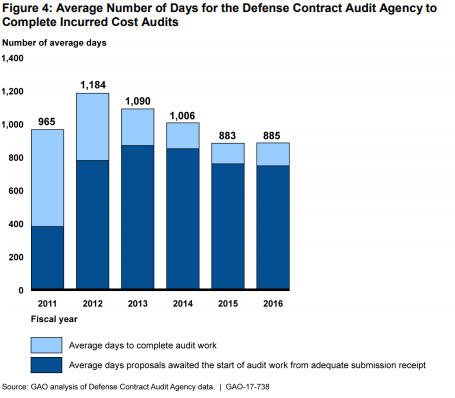 The report also found that some agencies do not track contracts that are ready for close out and that this could be contributing to the backlog. DCAA also attributed its delay to a lack of staff. In order to address these issues, GAO recommended that agencies focus their efforts on developing ways to integrate oversight mechanisms into their evaluations of progress for meeting their goals on closing out contracts. Further, GAO recommended that agencies develop ways to track the status of eligible contracts more closely and that DCAA reduce the amount of time required to start an audit and collect data on "inadequate proposals."
GSA Issues Updated Strategy for MAS 75
On Friday, September 29, the General Services Administration (GSA) announced its final strategy for reopening Multiple Award Schedule (MAS) 75. GSA also announced the release of a new, updated letter of supply for MAS 75. GSA anticipates accepting new offers on the Schedule by the end of the first quarter of Fiscal Year (FY) 2018.
GSA will be establishing the following enhanced Special Item Numbers (SINs):
SIN 75-220, Office Products and Services/OS4
Sin 75-280, Overseas Office Products and Services/OS4
The enhanced SINS will incorporate all of the Best-in-Class (BIC) features of OS3, while maintaining the current MAS 75 features. GSA refers to these new SINs as the Office Supplies Fourth Generation (OS4) for Office Products and Services. In addition, GSA will be reopening the following MAS 75 SINs:
SIN 75-200, Office Products
SIN 75-85, Restroom Products
SIN 75-210, Office Services
Important documents from GSA's announcements are included below:
If members have any questions or concerns, please contact Andrew Sisti at ASisti@thecgp.org.
GSA Introduces the MAS Roadmap
In a recent blog post, the General Services Administration (GSA) discussed the "Making It Easier" initiative and the new GSA Multiple Award Schedules (MAS) Roadmap. The Roadmap is designed to help businesses of all sizes learn about how to participate in the GSA Schedules Program. Specifically, the website provides potential new offerors with a simple, step-by-step breakdown of how they can get their solutions onto the Schedules. To visit the MAS Roadmap, click here.
Winning Business for Federal Contract Project Managers, October 18
On October 18th, the Coalition for Government Procurement will be partnering with Lohfeld Consulting Group to help project and program managers discover how to grow their contracts and win more revenue by learning how to support business development (BD) and proposal efforts. Even if BD and proposals aren't in your job description, winning contracts is essential to the growth of the company and everyone should be prepared to support that mission. In this course, you'll learn what the business acquisition lifecycle is and how you can contribute to expanding current contracts and winning new work.
What you will learn:
The roles of project managers and operations staff on recompetes and new bids
How to prospect for new business
How to win your recompete
How to support the development of proposals in your company
How project managers motivate their operations team to support bids
Who should attend?
This class is designed for program managers, project managers, and anyone who wants to understand how to support proposal development from positions in operations.
To see the full agenda and to register, click here.
Winning GWACs, IDIQs, and Task Orders for Federal Contractors, October 19
On October 19th, the Coalition for Government Procurement will be partnering with Lohfeld Consulting Group to help target and win the best government-wide acquisition contract (GWAC) and indefinite delivery/indefinite quantity contract (IDIQ) vehicles and avoid empty vehicles with effective task order (TO) bids. In this class, students will learn about the different types of MACs and how to perform targeted capture and proposal activities to win MACs and TOs that are the best fit for your company.
What you will learn:
Understanding different types of Multiple Award Contracts (MACs)
Latest trends
How to identify and win GWAC and IDIQ contracts that are the best fit for your company
How to perform targeted capture and write winning GWAC/IDIQ proposals
How to avoid empty vehicles and maximize return on investment (ROI) with effective task order capture and proposal management
How to create and run a task order factory
Who should attend?
This class is designed for business development, capture management, and proposal management professionals as well as for company executives and operational managers, including project managers and technical professionals who participate in the process or anyone who needs to understand how to win the best vehicles and maximize revenues.
To see the full agenda and to register, click here.
Two Part Webinar Series on Commercial Professional Services: The Schedules Program and Beyond, Nov. 1 & 29
The Coalition is pleased to partner with Baker Tilly for a two-part webinar series focused on the challenges faced by federal contractors selling commercial professional services. Part I of the series will focus on selling professional services through the Federal Supply Schedules, while Part II will go beyond the Schedules and focus on the overall environment (and challenges) for federal contractors selling commercial services to the government (please register for each session individually).
Part I – Selling Commercial Professional Services to the Government: the GSA Schedules Program, Nov. 1 – 12:00-1:00PM
Part I of the webinar series will focus on how professional services firms can overcome limitations of the GSA Schedule contracting model when preparing an offer.  The webinar is intended to explore CSP disclosure strategies, consider the implications for resource allocation when constructing labor category descriptions, assess common challenges faced by GSA professional services contractors, and describe how firms can optimize their approach to contract compliance.  The webinar will cover the following topics and more:
The disconnect between the GSA Schedule contracting model and professional services contracting
Key considerations for professional services contractors when developing an FSS proposal
Common challenges faced by GSA professional services contractors
Best practices for mitigating risk and easing contract administration
To register for Part I, click here.
Part II – Selling Commercial Professional Services to the Government: Beyond the Schedules, Nov. 29 – 12:00-1:00PM
Part II of the webinar series will focus on the current environment for selling commercial services to the government as a prime or subcontractor, under FAR Part 12 contracts. We will review how the government procures commercial services, discuss recent legislative and policy actions, to include recent NDAAs, DCMA's Commercial Item Group, and DoD's proposed revisions to the Commercial Item Guidebook. We will discuss how to deal with the unique challenges of supporting commercial item determinations and substantiating fair and reasonable prices.  The webinar will cover the following topics and more:
How the government buys commercial services
Recent legislative and policy updates
Oversight & audit developments
Best practices for navigating the current operating environment

Facilitating commerciality determinations by your customers
Supporting fair & reasonable commercial pricing
To register for Part II, click here.
Standardized IT Spending Tracker
Last week, Federal Computer Week reported that the government is pushing to implement a standard approach for tracking IT spending decisions. Acting Federal Chief Information Officer Margie Graves discussed the Technology Business Management (TBM) Framework as a way for agencies to locate their IT costs and understand their business cases.
FCW also reported that while the TBM is being implemented successfully at the General Services Administration, it could take years for the process to be implemented at other agencies.
GSA Using Data to Improve Customer Experience
On Tuesday, October 3, the General Services Administration (GSA) published a blog discussing a recent Customer Experience (CX) industry report that illustrates a continued shift in what the public expects from its government. Specifically, the report found that as private sector companies increasingly leverage technology and analytics to rapidly respond to customer needs, these customers (i.e. citizens) begin to expect the same level of responsiveness from Federal agencies.
Recognizing this relationship, GSA's Office of Customer Experience (OCE) is currently looking to improve the end-to-end experience of GSA customers by aligning the agency's operations with the needs of its customers. Specifically, in an attempt to better understand the GSA customer experience, the OCE recently introduced an emotional measurement into its government-wide surveying. Through this measure, which evaluates the "trust level" of the customer, the OCE believes it can begin to address aspects of the GSA customer experience that may hinder repeat business.
VA IG Audit of Prosthetics Purchases
Last week, the Department of Veterans Affairs (VA) Office of Inspector General (OIG) released an audit of the VA's use of purchase cards to procure prosthetics. The report analyzed purchases of prosthetics made during fiscal year 2015 and found that 87,100 transactions were made above the micro-purchase limit. In addition, the OIG found that 26,100 transactions were made without established contracts. The OIG also found that 5,500 of the transactions did not establish fair and reasonable prices and it estimates that the VA overpaid for prosthetics by $256.7 million in fiscal year 2015.
The VA OIG also received an allegation that the VA failed to report prosthetic procurements into the Federal Procurement Data System (FPDS). The VA OIG did not substantiate the claim and found that 99 percent of prosthetic purchases were reported to FPDS.
The report notes that the VA has already taken steps to solve these problems including establish contracts for prosthetics and establishing pre-authorization procedures. The report recommended the Acting Under Secretary for Health take additional actions including reviewing prosthetics transactions from 2015 and 2016, and holding cardholders and approving officials accountable for unauthorized commitments as appropriate.
Update on FedMall Transition
Earlier this month, Shay Assad, the Director of Defense Procurement and Acquisition Policy (DPAP), issued a memorandum and detailed comments in response to a letter that the Coalition submitted in August. Specifically, the Coalition's letter detailed concerns related to the recently launched FedMall marketplace and provided several recommended actions for DPAP to undertake in coordination with the Defense Logistics Agency (DLA). To access Mr. Assad's comments, click here.
DPAP and the FedMall team will be hosting a town hall meeting about the FedMall transition on Monday, October 16 from 9:00 AM to 12:00 PM. Specifics about the town hall are included in a notice from DPAP.
Please register with DLA FedMall at FedMallCommunications@dla.mil. You must register by October 10th.
DPAP is requesting that questions to be sent prior to the event and no later than October 10th.  Please send your questions to osd.pentagon.ousd-atl.mbx.pdi@mail.mil.
The Coalition will be compiling a list of questions for DLA, and asks that members please submit any questions or feedback regarding the FedMall transition to Andrew Sisti at ASisti@thecgp.org.
FirstNet Participation Increasing
On Monday, October 2, Federal Computer Week reported that, currently, 22 of 56 eligible U.S. states and territories have indicated that they will participate in the First Responder Network Authority (FirstNet) program. No states have officially opted out of the proposed network. Final decisions from the remaining states and/or territories must be submitted to FirstNet by December 28, 2017.
FirstNet is a proposed public safety broadband network, which would modernize communications for first responders and other public safety personnel across the U.S. States and/or territories that chose not to opt into the program are required to build their own radio access networks (RANs) that would be interoperable with FirstNet.
Legal Corner
GSA Makes Participation in Transactional Data Reporting Pilot Voluntary

Sheila A. Armstrong, Partner, Morgan, Lewis, & Bockius LLP
Stephen E. Ruscus, Partner, Morgan, Lewis, & Bockius LLP
Michael A. Cumming, Associate, Morgan, Lewis, & Bockius LLP
Contractors should consider weighing benefits and burdens in making the election.
Last week, the US General Services Administration (GSA) announced that it will make participation in its Transactional Data Reporting pilot program (TDR Pilot) voluntary for all GSA contractors. Previously, for Schedules and Special Item Numbers (SINs) included in the TDR Pilot, participation was voluntary for most existing contractors but mandatory for new offerors and those existing contractors approaching exercise of a five-year option period.
As we discussed in our June 2016 post, as implemented, the TDR rule requires that government vendors electronically submit a monthly report containing line-item transactional data (e.g., part number, price paid) for direct sales to the government. GSA has previously opined that the TDR rule should significantly reduce burdens to contractors—in particular, by exempting participating contractors from the requirements of submitting Commercial Sales Practices (CSP) disclosures and complying with the tracking customer requirements of the Price Reductions Clause (PRC).
While most contractors would agree that being relieved of CSP disclosures and PRC monitoring would be a welcome event, the burdens associated with implementing TDR will make determining whether to participate in the TDR Pilot a company-by-company decision.
Takeaways
Key takeaways from GSA's announcement on the TDR Pilot include the following:
Contractors may, at least for now, choose whether or not to participate in the TDR Pilot. Whether it is advantageous for an individual contractor to adopt the TDR Pilot's reporting requirements—in exchange for eliminating CSP/PRC compliance obligations—turns upon a number of firm-specific considerations, including how easily the company can access the required data and how burdensome existing CSP/PRC requirements are.
TDR imposes new and potentially burdensome reporting and monitoring obligations on participating contractors and may require implementing new systems to ensure accurate reporting. Notably, a survey of Coalition for Government Procurement Members estimated the burden of implementing TDR as much higher (approx. 1,200 hours to implement for medium/large contractors) than that estimated by GSA (6 hours).
When considering whether to participate in the TDR Pilot—regardless of whether reporting pilot data using an existing system or by implementing a new one—contractors should perform a careful assessment of the sufficiency of its information systems to provide the particular data elements necessary to meet all government requirements.
The TDR Pilot currently covers only certain GSA Schedules. Once the pilot ends, it is unclear what course of action GSA will take, or whether it may return to requiring CSP/PRC compliance, even by those that participated in the TDR Pilot. Accordingly, pilot participants should not wholly dismantle processes that were designed to meet CSP/PRC obligations.
"Dinner and Dialogue with GSA Leadership" at the 18th Annual Excellence in Partnership Celebration, Nov 15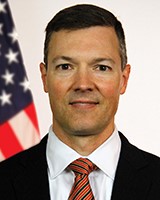 This year's theme for the awards is Dinner & Dialogue with GSA Leadership. The Coalition is pleased to announce have newly appointed Federal Acquisition Service (FAS) Commissioner, Alan Thomas, and Chief of Staff for GSA, Jack St. John, join us for this important evening! Mr. Thomas, will outline his vision and goals for FAS, and he will hold an open Q&A session after his remarks. Mr. St. John, will be providing welcoming remarks focusing on the vital importance of government-industry partnership in delivering best value mission support for the American people.
The dinner, which will take place November 15th at the Fairview Park Marriott, Falls Church, VA from 6:00 PM to 10:00 PM, will honor acquisition officials who have made significant strides in promoting and utilizing multiple award contracting vehicles.
Thomas, who took over his new role as the Commissioner of the FAS in June, has been assigned to lead the newly reorganized department works to build on past successes, including improving employee, customer, and supplier satisfaction and additional tax dollar-saving efficiencies.
The EIP Awards honor acquisition officials who have made significant strides in promoting and utilizing multiple award contracting vehicles. This year, there are 2 new award categories recognizing excellence in Innovation and Acquisition Streamlining.
Lifetime Acquisition Excellence Award
Presented to an individual in the government contracting community for delivering outstanding best-value solutions for the taxpayer and demonstrating a long-term commitment to advocating "common sense in government procurement."
Acquisition Savings Award
Presented to an organization or individual (government or contractor) for developing innovative solutions resulting in savings to the government and taxpayer through sound acquisition planning and development, and well defined contracting requirements.
American Innovation AwardNEW
Presented to an organization or individual (government or contractor) for creating innovative solutions and/or processes to solve the government's challenges in procurement and/or technology.
Best Veteran Hiring Award
Presented to a government agency or contractor for promoting and executing a robust and successful veteran hiring, teaming or subcontracting program to the benefit of our brave men and women in uniform.
Acquisition Streamlining AwardNEW
Presented to an organization or individual (government or contractor) for successfully creating an efficient use of resources to design, develop, or produce quality systems in the procurement and contracting environment. This award can be for reducing contract duplication, streamlining the acquisition process, developing a new and effective system, or reducing unnecessary requirements or regulations.
Nominations for the 2017 EIP Awards are now open and may be submitted at https://thecgp.org/eip-awards. The deadline to submit nominations is October 18.
The EIP Awards are open to all organizations and individuals involved in Federal contracting for commercial products and services. Organizations and individuals that have won awards in past Excellence in Partnership Awards competitions are eligible for the current competition.
If you have any questions, please contact Jason Baccus at JasonBaccus@thecgp.org.
This Week on Off-the-Shelf: An Update on NASA SEWP
This week on "Off the Shelf", Joanne Woytek, NASA SEWP program manager, discusses SEWP's Established Authorized Reseller Program (EARP).
EARP is just the latest step in NASA's leading role in addressing supply chain risk for the governmentwide acquisition of information technology. Woytek shares key features of the program and what it means for NASA SEWP customers, contractors, and suppliers.
To listen to the show, click here.
This Week on Off-the-Shelf: A Procurement Tag Team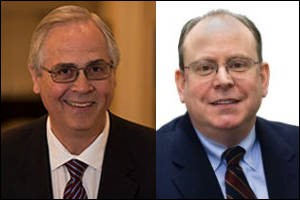 This week on "Off the Shelf", Bill Gormley, president of the Gormley Group, and Tom Sisti, senior director & chief legislative counsel for SAP,  discuss the nexus between procurement policy and procurement operations.
Specifically, Gormley and Sisti discuss how procurement policy impacts operations—driving contract structures, processes, and outcomes—which, in turn, impacts policies.
To listen to the show, click here.
Department of Labor Surplus Area Classification
On Monday, October 2, the Department of Labor (DOL) published a notice announcing the annual list of labor surplus areas (LSA) for Fiscal Year (FY) 2018. LSAs are civil jurisdictions determined by DOL using annual unemployment rates. Specifically, for a jurisdiction to be designated as an LSA, it must have an average annual civilian unemployment rate that exceeds the national average annual civilian unemployment rate by 20-percent or more during the previous two calendar years.
Specifically, the notice will require the Employment and Training Administration (ETA) to classify jurisdictions as labor surplus areas pursuant to the criteria specified in the regulations, and to publish annually a list of labor surplus areas. To ensure all areas classified as labor surplus meet the requirements, when a city is part of a county and meets the unemployment qualifier as a labor surplus areas (LSA), that city is identified in the LSA list, the balance of county, not the entire county, will be identified as a LSA if the balance of county also meets the LSA unemployment criteria.
MRO and JanSan Virtual Industry Meeting, Oct. 11
The General Services Administration (GSA) has announced that there will be a virtual industry meeting on Wednesday, October 11, at 11:00 AM to discuss the second-generation solutions for Janitorial and Sanitation Supplies (JanSan) and Maintenance Repair and Operations Supplies (MRO). Members can register for the meeting here. Registration is required to participate, and GSA will close registration at close of business on October 10. The meeting will focus on GSA's goals and strategies for both second generation solutions.
GSA Launches SAM Beta Version
Last week, ExecutiveGov reported that the General Services Administration (GSA) has launched its beta System for Award Management (SAM) procurement portal site. The beta website, which was designed to consolidate 10 online federal contracting awards sites into a single information portal, provides industry with a "sneak peek" of what to expect from the final solution. Beta.SAM.gov includes a search tool for users to view information such as assistance listings, contract data, entity registrations and exclusions, federal sub-tiers and wage determinations.
In addition, on Monday, October 2, GSA announced that it will be hosting a series of working group sessions over the coming months to discuss its Integrated Award Environment (IAE) and the ongoing efforts related to beta.SAM.gov with industry. Although GSA welcomes all industry members who wish to participate, they are particularly interested in speaking with:
Large businesses with a large number of entities to manage
Businesses who buy and sell entities
Businesses who distribute responsibilities among employees that don't typically work together
To participate in the working group sessions, GSA asks that interested parties complete this questionnaire.
DOL Issues National Interest Exemption
The Department of Labor's (DOL) Office of Federal Contracting Compliance Programs (OFCCP) has issued temporary exemptions (Exemption 1, Exemption 2) from certain Federal contracting requirements for efforts related to Hurricane Irma and Hurricane Maria recovery. For Hurricane Irma relief efforts, the exemption period extends until December 8, 2017 and for Hurricane Maria efforts, the exemption period extends until December 21, 2017.
During the exemption period, OFCCP is waving requirements for new Federal contracts that provide relief efforts for both disasters related to the development of written affirmative action programs as required by Executive Order 11246; The Vietnam Era Veterans Readjustment Assistance Act; and Section 503 of the Rehabilitation Act of 1973, as amended. OFCCP may extend the exemption period at a later date.
Fall Training Conference, November 16
Following the EIP Awards Celebration, the Coalition will be hosting its 2017 Fall Training Conference on November 16, from 7:00am to 6:00pm at the Fairview Park Marriot in Falls Church, VA! This year's theme will be 2018 Market MRI: Modernization, Reorganization & Innovation – The Procurement Prognosis for Government and Industry. Speakers will be discussing the status of critical legislation, acquisition reform, business outlooks, and more. Afterwards, we will be holding our popular afternoon breakout sessions, which will offer a unique opportunity to get the latest information on the most significant contracts in the Federal marketplace. More details and registration coming soon!
Please Consider Helping Those Impacted by Recent Hurricanes
Consider offering support to our fellow citizens in their time of need.  Below are just a few links to organizations that will help provide life-changing relief to those impacted by these terrible tragedies.
GSA Offering TAA Training for Contractors
The General Services Administration will be hosting a webinar on October 11 at 1:00 PM focusing on the Trade Agreements Act (TAA). The goal of the training is to provide contractors with information on staying compliant with TAA and answer questions about the TAA process. Members can register for the webinar here.