GSA's Section 846 CPI: 
Accessing
 the Possibilities
Since the inception of the Section 846 e-commerce effort, Coalition members have emphasized the importance of accounting for security, market integrity, transparency, process credibility, and compliance with the law in the development of a commercial e-commerce initiative for agencies.  Recognizing those imperatives, the task of implementation represented a challenge for GSA and the Office of Management and Budget, but we believed that challenge was a worthy undertaking, as it represented another opportunity to foster economic growth and increase agency access to commercial innovation and best value solutions.  With GSA's release of the Commercial Platform Initiative (CPI) solicitation, Coalition members continue to believe that the prudent implementation of e-commerce is a worthy endeavor.   It is imperative, however, that GSA seize the opportunities and accompanying benefits afforded by expanding the pilot to embrace competition among the different types of e-commerce solutions.  This competition should address critical factors beyond the ability to capture purchasing data for open market buys, such as price and value, and it should examine how each type of solution can identify and meet key customer requirements, like compliance with the TAA and other laws, and verification of product pedigree. 
With the enactment of Section 846, Congress sought "a program to procure commercial products through commercial e-commerce portals…" to be carried out, "through multiple contracts with multiple commercial e-commerce portal providers." It defined an e-commerce portal as "a commercial solution providing for the purchase of commercial products aggregated, distributed, sold, or manufactured via an online portal."  This expansive language focusing on e-commerce solutions allows the government to access rapid innovation as it occurs across the commercial market.     
As the implementation process unfolded, however, GSA chose to develop three models to represent existing e-commerce market solutions: 
– e-Commerce Model – where product vendors use an online platform to sell their own proprietary or wholesale products. 
– e-Marketplace Model – where platform providers sell their own products, products of third-party suppliers, or both. 
– e-Procurement Model – where e-commerce is facilitated through a software-as-a-service model that is managed by the buying organization. 
This modeling would not be problematic, but for the fact that GSA chose to restrict the market and competition by piloting only one solution under the CPI, the e-Marketplace model, for up-to-three years and at a value of up-to-$18B.  Further, GSA did not identify if or when it will pilot its other e-commerce solution models.   
Opening the CPI pilot to all types of commercial solutions presents significant opportunities to GSA.  To begin with, it accounts for implementation of all solutions contemplated under Section 846.  That section calls on the Government to provide program implementation guidance "on the use of the program…, including protocols for oversight of procurement through the program, and compliance with laws pertaining to supplier and product screening requirements, data security, and data analytics."  Identifying and providing that holistic guidance simply cannot be achieved by testing only a sliver of available e-commerce solutions.  In addition, by piloting multiple commercial e-commerce solutions, GSA will obtain the benefits of competition between those solutions, specifically, downward price pressure and increased innovation incentives.  Further, the credibility of the system will be enhanced, as compliance with foundational procurement law, like the Competition in Contracting Act (CICA), signals a Government marketplace where vendors have a level playing field to engage in a fair, robust competition.  Finally, opening the CPI pilot to all types of commercial solutions will improve the credibility and utility of the pilot itself by allowing GSA to understand the operations of, and interplay between, the multiple solutions envisioned to operate under statute. 
Moreover, opening the CPI pilot to commercial solutions will address troubling compliance issues that have plagued the Section 846/CPI effort from the outset.  For instance, the e-Marketplace model allows the provider to manage its platform while competing against third-party sellers on its platform, thus creating a patent Organizational Conflict of Interest (OCI).  Further, notwithstanding CPI Statement of Objectives (SOO) language that appropriately would place accountability with the e-Marketplace provider to assure that what is being offered to agency buyers complies with the law (something already being done on GSA Advantage), the SOO raises ambiguity around accountability, stating that "[e-M]arketplace platform providers reserve the right to manage the rules governing the on-boarding of new suppliers in accordance with their commercial practices."   
Opening the CPI pilot to "commercial solution[s] providing for the purchase of commercial products aggregated, distributed, sold, or manufactured via an online portal" will provide GSA with remedies to address these compliance concerns.  Even under GSA's models for e-commerce, solutions already used by agencies in the Schedules context and globally accepted in the commercial market exist to be leveraged to help address these compliance issues and others, like product pedigree and supply chain integrity.   
Finally, in recent years, the Government has stressed the importance of transactional data for budget, planning, and management purposes.  By accessing multiple e-commerce solutions under the CPI pilot, GSA will have the opportunity to obtain and utilize this data in a rationale manner.  It will be able to build comprehensive data management tools and analysis synergistically with its Schedules consolidation initiative, thereby avoiding duplication of effort and stove-piping. 
It is not too late to embark on the path to success envisioned under the law.  Notwithstanding the release of the CPI, GSA still has the opportunity to act by maximizing competition and its associated benefits, thereby capitalizing on the potential of the implementation of e-commerce solutions envisioned under Section 846.  For their part, Coalition members, who represent the breadth of GSA's supplier base, offer their support in maximizing the opportunities for success under the program. 
NASA SEWP 
Lowers Fees for FY2020
According to Federal News Network, in Fiscal Year 2020, customers of the NASA SEWP contract vehicle will see lower contract fees. On October 7, SEWP Program Management Office reduced the fee from 0.375 percent to 0.36 percent. This markdown is the result of a strong Fiscal 2019 year for the contract that saw 35,000 new orders and generated nearly $6.7 billion. Joanne Woytek, Director of SEWP, stated that the vehicle cannot keep funds beyond its annual operating expenses, and any excess must be given to the Treasury Department. According to Woytek, SEWP cannot provide individual discounts to customers, which is something that other federal GWACs can do. The reduction in prices will both reduce excess funds and provide lower pricing for SEWP customers. 
GSA Plans to Update DEOS RFP
It was reported in Federal News Network this week that GSA and DoD have withdrawn their multibillion-dollar Defense Office Enterprise Solutions (DEOS) contract, after two separate bid protests claiming that GSA and DoD evaluated bids improperly. This withdrawal comes after DoD awarded the contract on August 29 after an extensive planning process. DEOS is intended to implement Microsoft's Office 365   Defense department-wide.  It is also to use its software as a service offering to replace its legacy email services.  GSA has decided to take corrective actions on the contract and asked GAO to dismiss the protests so that GSA can take the intended actions. GSA has not specified the corrective actions, nor have they commented because DEOS is still the subject of active litigation. Once GSA amends the RFQ, it will be released again to bidders.  
CMMC
 Plans Advanc
e
 wi
th 
Accreditation Body RFI
DoD will be looking for a third-party accrediting organization to ensure that contractors have met newly proposed cybersecurity standards, Cybersecurity Maturity Model Certification (CMMC). On Thursday, October 3, DoD issued a request for information asking organizations interested in serving as the accreditation organization to submit feedback on the process. DoD is using CMMC to secure its IT supply chain, and DoD estimates that 300,000 organizations will need to obtain CMMC certification to do business with the Department. The accrediting organization must be a nonprofit. Interested parties may submitted feedback by Oct. 21. To access the RFI, click here. 
GSA Announces Two Leadership Changes
This week, GSA announced its new Procurement Ombudsman and AbilityOne Program Executive. Maria C. Swaby will be taking over as Ombudsman while Millisa L. Gary will serve as GSA's first AbilityOne program executive. According to GSA's press release, Gary will be responsible for ensuring contracts and services are awarded at good prices and that they support the employment of more Americans with disabilities. Gary previously served as the first procurement ombudsman where she strengthened the partnership between GSA and industry. Prior to stepping into her position as ombudsman, Swaby served as GSA's Suspension and Debarment Official (SDO) and Agency Protest Official (APO).  Swaby also managed GSA's suspension and debarment program as well as the agency protest and eligibility determination functions.  The Coalition is looking forward to working with both Millisa Gary and Maria Swaby in their new roles at GSA to advance common sense in government procurement. 
Sen. Grassley 
Requests Information from
 DoD on Price Gouging
Earlier this week, Senator Chuck Grassley (R-IA) sent a letter to Under Secretary of Defense for Acquisition and Sustainment Ellen Lord requesting that the Department of Defense (DoD) respond to questions about price gouging by contractors. The letter raises concerns about the prices for spare parts provided by TransDigm, and DoD's responses to the Inspector General report and Congressional inquiries. DoD's responses to the questions are due by October 25.  
Roger Waldron talks MAS Consolidation on Government Matters
Coalition President, Roger Waldron, appeared on Government Matters on October 7 to discuss the Multiple Award Schedules consolidation with host Francis Rose. Roger commended General Services Administration's (GSA's) efforts so far on the Consolidation initiative including shrinking the number of line items and taking a phased approach. Click here to watch the interview. 
Submit Your Nominations for the Excellence in Partnership Awards Today! Closes on Oct. 23!
The EIP Awards honor individuals and organizations in the acquisition community who have made significant contributions to the procurement system that deliver best value and meet agency missions. Historically, these awards have been given to individuals, organizations, and contractors involved in procurement with GSA, VA, DOD, DHS, and other government agencies.  This year's award categories are below.  We are seeking nominations for candidates from the Department of Defense, Civilian agencies, and Industry.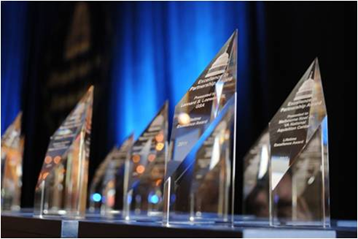 Lifetime Acquisition Excellence Award
Presented to an individual in the contracting community (government or industry) for demonstrating a life-long commitment to advancing "common sense in government procurement."
Acquisition Excellence Award
Presented to an organization or individual (government or contractor) for outstanding performance over the year in meeting the mission-critical needs of a Federal agency through a government contract.
Excellence in Innovation Award
Presented to an organization or individual (government or contractor) for creating innovative solutions and/or an innovative process for a Federal agency that improves and facilitates mission performance.
Advocating for Veterans Award
Presented to an organization or individual (government or contractor) for promoting and executing a successful program that supports veterans.
Click here to submit your nominations for the 2019 EIP Awards before the October 23, 2019 deadline. This year's Excellence in Partnership (EIP) Awards Dinner will take place on November 20th at the Fairview Park Marriott in Falls Church, VA.
TSA 
Announces
 Cloud Strategy
 2.0
According to a notice posted by the Transportation Security Administration (TSA) on FBO, the agency aims to modernize its cloud strategy to a service-based IT approach by moving into a hybrid cloud environment. The agency plans to establish a cloud team which will oversee all aspects of the TSA cloud programs, including security, training, and management. TSA announced that it will use the "Cloud Smart" strategy, which provides guidance in cloud decision making, for existing services and the "Cloud First" strategy, which directs the consideration of cloud for new IT services. TSA's goal in moving more IT services to the cloud is to increase performance and security while cutting costs. 
M
aintenance Repair Facilities Supplies 
BPA Earns "Best in Class"
On October 7, the Office of Management and Budget (OMB) announced that the Maintenance Repair Facility Supplies (MRFS) Blanket Purchase Agreement (BPA) has been designated a "Best in Class" (BIC) contract. The BIC designation recognizes the MRFS BPA as a preferred governmentwide solution under the Category Management program.  The BIC designation is the latest initiative within the Industrial Products and Services (IP&S) Category to improve customer-centric tools, templates, and best practices as well as: 
– Provide Transactional data 
– Improve requirements development, procurement and management 
– Partner strategically with industry 
– Reduce contract duplication 
– Foster cross-agency collaboration  
– Better understand category and sub-category markets 
– Seek deeper discounts on products 
Legal Corner: GSA Takes Next Step Towards Consolidating Its Multiple Award Schedules, But Much Work Lies Ahead
The Legal Corner provides the legal community with an opportunity to share insights and comments on legal issues of the day. The comments herein do not necessarily reflect the views of the Coalition for Government Procurement.
By Perkins Coie: Julia M. Fox, Associate and Alexander O. Canizares, Senior Counsel
After receiving more than one thousand comments from industry and other stakeholders, on October 1, 2019, the General Services Administration (GSA) will issue a solicitation for a single, consolidated Schedule as part of its project to combine its 24 existing Multiple Award Schedules (MAS), also referred to as Federal Supply Schedules (FSS), into one. It is an important step towards the agency's goal of simplifying and reducing duplication in its Schedules program, through which more than $30 billion is spent annually on commercial goods and services. However, much work remains before such a goal can be realized. 
This update provides an overview of GSA Schedules consolidation, the timeline for its implementation, and key areas that Schedule contractors should be prepared to track in the coming months. 
GSA Schedules 
GSA Schedules are long-term, government-wide contracts with commercial companies that enable contractors to provide millions of products and services at volume discount pricing. GSA Schedules use streamlined ordering procedures that allow agencies to buy supplies and services faster than through typical competitive procurements. As such, the GSA Schedule contract is one of the most widely used government contracting vehicles. 
Schedule Consolidation and Timeline 
In November 2018, GSA announced plans to consolidate its Schedules as part of the agency's Federal Marketplace Strategy, which aims to modernize and simplify acquisitions. GSA will consolidate all of the Schedule contracts it manages, including GSA's Schedule 70 (IT Equipment, Software, and Services) and 00CORP (Professional Services Schedule). The Department of Veterans Affairs (VA) will not consolidate its separate Schedules at this time. 
According to GSA, the Schedules Consolidation will provide consistency in the Schedules program, making it easier for federal, state, or local government agencies to find solutions under one contract vehicle, ensuring consistent terms, and eliminating duplicative contracts. The agency also maintains that having a "single entry point" to Schedules will benefit industry by enabling contractors to avoid having to manage multiple Schedule contracts. 
Schedule Consolidation is broken into three distinct phases: 
In Phase 1, which is about to end, GSA created a new solicitation for a single Schedule. GSA issued a draft solicitation and related information in August 2019 and invited comments from industry and others. Now, after consulting with agencies and industry stakeholders, GSA will release the solicitation on FedBizOpps tomorrow, October 1, 2019.

 

In Phase 2, to begin in January 2020, GSA will issue a "mass modification" to transition existing Schedule contract holders with one Schedule to the new Schedule. Contractors will have until July 2020 to accept the mass modification. The mass modification will update contract terms and conditions and Special Item Numbers (SINs) to conform with the new Schedule. After the Schedule is consolidated, current Schedule holders will keep their current contract numbers.

 

In Phase 3, scheduled for the latter half of fiscal year 2020, GSA will work with companies with multiple GSA Schedule contracts to consolidate them into a single contract.

 
The consolidated Schedule will be organized into large categories, which will be broken down further into subcategories and further into SINs. For example, Information Technology will be broken down into subcategories including IT Hardware, IT Software, Telecommunications, and IT Solutions. Within subcategories will be SINs, each mapped to one or more North American Industry Classification System (NAICS) codes describing the principal nature of each product or service being offered. GSA has indicated that it reviewed each of the available SINs, rewrote certain category descriptions, and reorganized SINs, where appropriate. According to GSA, the new structure will simplify the process of locating products and services on the Schedule because the same products and services will fall under one category at a time. As stated by GSA, it will be "easier for agencies to find the appropriate group of industry partners to meet their missions." 
Impact and Next Steps 
Schedule Consolidation is a significant undertaking with laudable goals. Although it is too early to draw conclusions, the project has the potential to benefit both the government and contractors to the extent that it simplifies the program, reduces duplication in the existing Schedules, and eliminates the administrative burdens associated with managing multiple Schedule contracts. That said, much work remains before the program's impact can be fully understood, and contractors will want to track the agency's implementation process closely. 
Schedule Consolidation has been generally well received by industry. According to GSA, almost 94 percent of contractors responding to the agency's requests for feedback on the project indicated that the proposed solicitation format is clear, and 88 percent of respondents agreed that the change will be a benefit to industry. 
Here are the next steps in the process: 
As of October 1, 2019, GSA will no longer be accepting offers under any of its 24 existing Schedules. Rather, contractors that do not already have a GSA Schedule contract will be able to submit an offer under the new GSA Schedule to join the program.

 
Customer agencies will be able to place orders without interruption throughout the Schedule Consolidation process. Contractors with existing Schedule contracts can process modifications and accept orders before entering into a new consolidated contract. In the meantime, they are still required to maintain compliance with the terms and conditions of their current contracts.

 

For existing Schedule contracts to transition automatically to the new consolidated Schedule, current Schedule contractors must accept the updated terms and conditions in the mass modification after it is issued early next year. In the meantime, contractors can prepare by carefully considering any differences between their existing contracts and the new Schedule solicitation. GSA sought to update existing terms and conditions "so they are current, accurate, complete, and consistent for all contractors." The solicitation divides terms and conditions into two categories: (1) terms related to contract administration and (2) clauses related to the performance of an order. Common terms, such as delivery, price reduction, and trade agreements provisions, will remain in the consolidated Schedule.

 

One issue that will generate discussion is the Price Reductions clause, which is included in GSA's consolidated schedule. Viewed by many as burdensome, this clause requires contractors to report to the government price reductions for identified Basis of Award (BOA) customers and mandates downward price adjustments when price reductions are made by the contractor to certain customers. 

See 

GSAR 552.238-81. Contractors that participate in GSA's recently extended Transactional Data Reporting (TDR) pilot program are relieved from having to comply with the cumbersome Commercial Sales Practices and Price Reductions clause requirements, but GSA has indicated that it will not be expanding the TDR pilot to additional categories.

 

Among the unresolved issues is the extent to which terms and conditions that existing Schedule contractors may have negotiated into their contracts, such as BOA customers, will be available to them in the future. GSA has indicated it plans to work with contractors with multiple Schedule contracts with different BOA customers to find solutions on a case-by-case basis.

 

GSA also must prepare its workforce to administer contracts under the consolidated Schedule. According to GSA, internal training of contracting officers and specialists was to begin in September 2019.

 
Companies interested in GSA Schedules will want to track further developments between now and January 2020. GSA is hosting a Federal Marketplace Initiative Industry Day on December 12, 2019, during which the future of the Schedule program will be discussed (GSA has indicated that the event is at capacity but, according to its website, virtual participation is still available). 
Healthcare Spotlight: 

Healthcare Committee to Meet with the VA NAC, Oct 22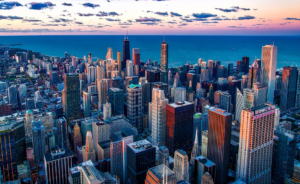 Healthcare Committee members are invited to join the Coalition's annual meeting with the VA National Acquisition Center (NAC) in Chicago on October 22, 2019.  This year we are pleased to announce that both the VA Federal Supply Schedules and the National Contract Service programs will participate in the government and industry dialogue.  We sincerely appreciate Baker Tilly for generously offering to host the meeting.   
To view the agenda and the location, visit https://thecgp.org/images/2019-VA-NAC-Mtg-Agenda_draft-v2c.docx.  
Members must RSVP to attend.  Please RSVP to Michael Hanafin at mhanafin@thecgp.org  
GSA's MAS Quarterly Newsletter Is Out Now!
On October 7, the General Services Administration (GSA) released their Multiple Award Schedules (MAS) quarterly newsletter for this Fall. The newsletter highlights a range of MAS related developments, including the new consolidated schedule solicitation. In the newsletter, GSA thanks all respondents to their two recent Schedules Consolidation requests for information (RFI), and provides a summary of the RFI responses.  They also highlight a few resources related to the Schedules Consolidation: 
– An updated Frequently Asked Questions (FAQ) document for industry 
– The new fact sheet for customer agencies 
– Recordings of Consolidation webinars in September 
– An Available Offerings and Requirements page with solicitation templates and attachments 
The newsletter addresses Section 889 of the 2019 National Defense Authorization Act, which bans certain telecommunications equipment, and GSA outlines the steps responding to the mass modification in eMod for Schedule contractors.  GSA is requesting that contractors complete mass modification A808 in eMod by November 16, 2019 because it relates to an urgent security issue.   
For more details, members are encouraged to read the Fall 2019 MAS Quarterly Newsletter here. 
CIA 
to Connect
 with Industry
 through 'Gray Magic'
According to FCW, the CIA wants to start communicating with vendors through email in a program called Gray Magic. The program is in beta, but it is meant to replace the secure fax machines the agency currently uses to communicate with vendors. This network will allow vendors to have their own direct communications and collaboration with CIA which in turn will help CIA facilitate acquisition. CIA is making changes to move into the cloud era.  
According to CIA CIO, Juliane Gallina, "If you do work with the CIA, you should already have applied for an account with Gray Magic" to connect with the CIA about IT acquisition.  FCW also reported that Gallina advised that nearly all of the CIA's major IT contracts will be turned over in the next 20-24 months. 
Off the Shelf with Jon 
Etherton
This week on Off the Shelf, Jon Etherton, president of Etherton and Associates, Inc., provides an update on the process and policy highlights as the Senate and House continue working in conference on the 2020 National Defense Authorization Act (NDAA). 
He also gives an update on the stalled appropriations process and potential scenarios moving forward.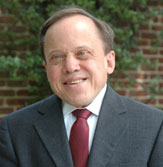 With regard to acquisition policy, Etherton highlights key areas of focus for the NDAA, including supply chain risk, data rights and agile acquisition/development for software. 
He also notes that, with regard to general streamlining of processes, there are some mixed signals coming from the Hill. 
Finally, Etherton discusses the imperative of fundamentally changing defense acquisition towards a system that provides flexibility and agility to meet the new challenges and opportunities in a rapidly changing threat environment. To listen to the program, click here. 
DoL
 Announces Labor Surplus Areas for 
HUBZones
 in 2020
Employment and Training Administration in the Department of Labor (DoL) has released the annual Labor Surplus Area (LSA) list for FY2020. LSA is a civil jurisdiction that has a civilian average annual unemployment rate during the past two years of 20 percent or more above the average unemployment rate for all states including Puerto Rico. LSA's are used by the Small Business Administration to make bid selections for the Historically Underutilized Business Zone (HUBZone) program. LSA's are also used by GSA for determinations in the Online Representations and Certifications Application (ORCA) and by the Office of Federal Procurement Policy for determining local set-asides. DoL has produced a FAQ document which can be found here. 
Webinar: Accounting Systems, Emerging Challenges, and Industry Trends, October 16
The Coalition is excited to announce a new webinar on Wednesday, October 16 at 1:00PM focusing on Accounting Systems, Emerging Challenges, and Industry Trends. With the Defense Contract Audit Agency's (DCAA) plan to increase oversight on the Accounting System (DFARS 252.242-7006) through a new approach and audit program, contractors are facing emerging challenges with the ability to prepare for and participate in a DCAA Accounting System audit. The Coalition is pleased to welcome EY Government Contract Services (GCS) to offer insights about trends affecting government contractors regarding recent changes in regulations and the DCAA's planned increase in activity around the Accounting System. EY GCS has assisted numerous contractors in preparing for DCAA's new approach and offers unique insight from their participation in DCAA's pilot audits and new audit approach. Please click here to register for the webinar. 
DC Government Contracts Week
The Coalition is proud to be a Silver Sponsor for Federal Publications Seminars' DC Government Contracts Week, October 21-25 at the Executive Conference and Training Center (ECTC) in Sterling (Dulles), VA. You can create your own schedule from 21 critical compliance courses which are arranged so you can spend a full week learning from subject matter experts. Whether you are an experienced contracting professional or are new to government contracting, you are bound to walk away with practical information you can apply. Topics covered in the courses will increase your knowledge on the latest updates to the most common compliance and administration challenges faced by prime and subcontractors as well as government acquisition personnel. Coalition members can get 20% off by referencing promo code 20CGP2019 at checkout. Visit fedpubseminars.com for details and to register. 
GSA QPC Meeting
 for Furniture Vendors
On November 14, GSA will be hosting the GSA Quality Partnership Council (QPC) Meeting for Schedule 71, 71 II K, and 72 contract holders. The meeting will take place at the GSA Regional Headquarters, 100 South Independence Mall West, Philadelphia, PA 19106 from 10:00am to 4:00pm. The option to attend virtually is also open. The following agenda has been announced: 
Theme: Transformation
Doors Open at 9 AM (No entry before 9) –
– 9:30 Check-in and Networking 
– 10:00 Welcoming Remarks – Meet the new IWAC Director, Ryan Schrank 
– 10:15 General QPC Board Announcements 
– 10:30 Multiple Award Schedule (MAS) Reform, Stephanie Shutt, Director MAS Project Management Office, GSA 
– 10:30 Design Concept Trends in Gov Space 
– 11:15 Networking Break 
– 11:30 BIFMA Standards & NEW Product Registry 
– 12:00 Lunch (on your own – local options provided) 
– 1:15 MAS Consolidation Updates 
– 2:00 Breakout Sessions 
QPC meeting concludes with close of breakout sessions. 
Click here to register.