Schedules Consolidation – An Integrated Commercial Services Marketplace!
GSA's Schedules Consolidation initiative continues apace, with the agency and its contractors implementing Phase 3, the consolidation of multiple schedule contracts into a single contract for those impacted contractors. Phase 3 comes after GSA created a single solicitation covering all schedule Special Item Numbers and associated NAICs (Phase 1) and modified existing contracts to incorporate an updated set of terms and conditions (Phase 2). GSA is to be commended for its Schedules Consolidation efforts. Consolidation will enhance efficiency in contracting by reducing duplicative contract administration costs.  It will increase competition and access to the commercial market, including access to commercial solutions. 
Most significantly, Schedules Consolidation has created the first integrated, governmentwide Commercial Services Marketplace (the CSM). In essence, the merger of IT Schedule 70 with the Professional Service Schedule (PSS) created the CSM. In the five years prior to schedules consolidation, IT Schedule 70 and the PSS collectively accounted for $20 billion in annual purchases by customer agencies. The creation of the CSM provides a powerful, best value dynamic. Under the CSM, schedule contractors can offer customer agencies integrated, commercial solutions more efficiently and effectively than in the past by incorporating information technology services and professional services. The CSM has the potential to be a game changer for customer agencies and industry partners. 
Building on this Schedules Consolidation foundation, GSA can take additional steps to ensure a robust CSM that delivers best value to customer agencies. These best value reforms include eliminating the anti-competitive Price Reduction Clause (PRC), implementing Section 876, Enhancing Competition at the Task Order, updating/streamlining the FAR 8.4 ordering procedures for services, and enhancing Order Level Materials (OLMs). Critical to the success of the CSM will be training for, and outreach to, GSA's customer agencies and industry partners. The Coalition stands ready to work with all stakeholder towards implementing these best value reforms. 
With the advent of the CSM, GSA's portfolio of governmentwide contract vehicles is positioned for long term success in delivering best value IT and professional services for customer agencies.  GSA's OASIS and IT GWACs continue to deliver for customer agencies. OASIS and the IT GWACs effectively compliment the schedules program (and the CSM) by providing cost reimbursement capability in response to customer needs, in particular, the Department of Defense's needs. For example, OASIS has seen over 300 percent growth in contract obligations over the last five years, reflecting a program that is clearly meeting customer needs.  Likewise, the Alliant program has been a major success, accounting for $20 billion in contract obligations over the last five years. The strength of these programs is reflected in these numbers and can be attributed to effective management and sound contract frameworks to meet customer agencies non-commercial (e.g. cost reimbursement) requirements. 
Moving forward, GSA's governmentwide portfolio remains well-positioned to meet customer needs. There is power in simplicity and choice. GSA's family of IT GWACs, along with OASIS, provide customer agencies with effective tools in the toolbox while complimenting the schedules program. Indeed, the growth in customer demand reflects the appeal of these contract vehicles. As GSA moves forward in addressing the future of the small business IT GWAC via the POLARIS program, as with the CSM, the Coalition stands ready work with all stakeholders towards an efficient, effective set of small business IT GWAC contract vehicles.   
2020 All Member Fall Training Conference: Focusing on the Business of Government
Registration is officially open for The Coalition's 2020 All Member Fall Training Conference: Focusing On The Business Of Government.  This virtual training event will take place on November 17 -18, where we will combine our traditional conference with our Healthcare Procurement Training Conference for a two-day all member event that requires only one registration.  Please take a minute to review our DRAFT agenda as we are proud of the wide variety of topics available and speakers participating.  Click HERE to register, and contact Matt Cahill at mcahill@thecgp.org if you are interested in sponsorship opportunities. 
Day One 
We are happy to confirm that Tom Davis, current Partner at Holland & Knight and former 14 year Member of Congress (VA), will be our Keynote Speaker both days!  While his overall discussions will be about What Happened This Election And What Does It Mean? – his remarks on the second day will dive deeper into what the election results mean for the healthcare industry. 
One of the highlights of any Coalition Training Conference is the legal panel that presents "The Rogers" – a parody of the Oscars focused on Legal developments in government contracting.  Hosts for this year's Rogers will once again be Jonathan Aronie, Partner, Sheppard Mullin; Lorraine Campos, Partner, Crowell & Moring; David Dowd, Partner, Mayer Brown; and Jason Workmaster, Member, Miller & Chevalier.  Look for an equally educational and entertaining Healthcare Legal Panel on day two that includes Jonathan, along with James Kim, Partner, McDermott Will & Emery; Joy Sturm, Partner, Hogan Lovells; and Stephen Ruscus, Partner, Morgan Lewis. 
After a break for lunch, day one will continue in the afternoon with a panel on Section 889, Cyber and Supply Chain Issues, which will feature confirmed panelist Samantha Clark, Special Counsel, Covington & Burling and Kim Herrington, Principal Director, Defense Pricing and Contracting.  Jeff Koses, Senior Procurement Executive, GSA, and Kelley Artz, Senior Leader for Supply Chain Risk Management, GSA, have also been invited. 
We will then shift to our Policy Panel to get a better understanding of the perspective from the Hill.  Tim Cook, Executive Director, Center for Procurement Advocacy will serve as moderator and confirmed panelists include Tom Sisti, Executive Vice President and General Counsel, Coalition for Government Procurement and Jon Etherton, President, Etherton & Associates.  Andrew Hunter, Senior Fellow, Center for Strategic and International Studies, and Karen Thornton, Acquisition Counsel, House Armed Services Committee, have also been invited. 
On day one, we are pleased to offer a panel on GSA Systems and Consolidation Update before we head into individual Business Intelligence Sessions (breakouts).  Our invited speakers for this session will be Judith Zawatsky, Assistant Commissioner for Systems Management, GSA, and Stephanie Shutt, Director MAS PMO, GSA. 
We will closeout day one with a wide variety of Business Intelligence Sessions to choose from, including 
Office Products; Industrial Products; Furniture, Services; IT; DLA MSPV and ECAT Programs; VA Research; VA Pharmaceuticals; and the Non-Expendable Equipment Program.  Choose your favorite session to attend "live" so you can take advantage of the Q&A time, and then listen to the other recorded sessions at your leisure. 
Day Two 
As noted above, day two will kick off with a compelling keynote by Tom Davis, current Partner at Holland & Knight and former Member of Congress (VA), who will be discussing What Happened This Election And What Does It Mean?  Tom's remarks on this day will dive deeper into what the election results mean for the healthcare industry.  The keynote will be followed by the DoD and VA Partnership Panel, where Matthew Beebe, Acquisition Director, DLA, and Dr. Barclay Butler, Assistant Director for Management and the Component Acquisition Executive, DHA have been invited; and Phil Christy, OALC Deputy Executive Director, VA, has confirmed. 
Next, you'll have the power to choose between two options as we leverage our virtual event environment to offer more content choices than ever before.  The first option is a VA Logistics and Procurement Panel where Deborah Kramer, Acting Assistant Under Secretary for Health for Support Services, VHA, has been invited, and Andrew Centineo, Executive Director, Procurement and Logistics, VHA, and Phil Christy, OALC Deputy Executive Director, VA, have been confirmed.  Your other option is to listen in to the GSA Leadership Panel where Tom Howder, Deputy Commissioner, FAS; Laura Stanton, Assistant Commissioner for the IT Category, FAS; and Bob Noonan, Assistant Commissioner for General Supplies and Services, are all invited.  Tiffany Hixson, Assistant Commissioner for the Professional Services and Human Capital Categories, FAS, and Erv Koehler, Assistant Commissioner for Customer and Stakeholder Engagement, have also been invited to attend. 
After a brief lunch period, we will pick up again with a short session on the VA Mission Act and Community Care Network, where we have invited Dr. Mark Upton, Assistant Acting Under Secretary for Health for Community Care, VHA, to share his thoughts. 
As noted above, we will hold a Healthcare Legal Panel before diving into numerous Business Intelligence Session options, including the VA MSPV Program; VA Federal Supply Schedules; Prosthetics and Biologics; DoD and DLA Pharmaceuticals; GAO Healthcare; National Contract Service; Update from the SSAC; GWAC/MAC; and Global Supply/4PL.  Once again, we recommend you choose your most interesting session to attend "live" so you are able to take advantage of the Q&A time, and then listen to the other recorded sessions at your leisure. 
We hope that you will join us for our 2020 Virtual All Member Fall Training Conference: Focusing On The Business Of Government – don't forget to register today! 
Nominate an Outstanding Agency or Contractor for an EIP Award Today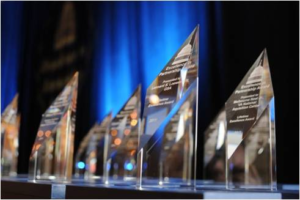 We are pleased to announce the Excellence in Partnership (EIP) Awards will continue in 2020 and the awardees will be announced and recognized during the two-day virtual event.  The EIP Awards honor individuals and organizations in the acquisition community who have made significant contributions to the procurement system by delivering best value and meeting agency missions. Historically, these awards have recognized individuals, organizations, and contractors involved in procurement with GSA, VA, DOD, DHS, and other government agencies.   
This year's category awards include: 
Lifetime Acquisition Excellence Award   
Presented to an individual in the contracting community (government or industry) for demonstrating a life-long commitment to advancing "common sense in government procurement."   
Acquisition Excellence Award   
Presented to an organization or individual (government or contractor) for outstanding performance in meeting the mission-critical needs of a Federal agency through a government contract.    
Excellence in Innovation Award   
Presented to an organization or individual (government or contractor) for creating innovative solutions and/or an innovative process for a Federal agency that improves and facilitates mission performance.    
Advocating for Veterans Award   
Presented to an organization or individual (government or contractor) for promoting and executing a successful program that supports veterans.   
Click here to submit your nomination for a 2020 EIP Award. Nominations are due by November 3, 2020. If you have questions or need assistance regarding the EIP Awards, please contact Michael Hanafin at mhanafin@thecgp.org. 
DHA Transitions Reassessed Due to COVID-19
Federal News Network reported that the Defense Health Agency (DHA) is reassessing its previously planned reforms due to the pandemic.  DHA planned to transition 200,000 TRICARE beneficiaries to private practitioners in the local community from receiving treatment at military clinics. Since the COVID-19 pandemic many private practitioners have downsized or closed. Lt. General Ronald Place, DHA Director, says that Department of Defense (DoD) needs to reassess the medical markets because the data is outdated. DoD does not expect to make a decision about this reform until early 2021.  
Another reform that has been derailed by the COVID-19 pandemic is all services transitioning their military treatment facilities to DHA's control by 2022. While the leaders of the services have expressed concern about the transition, DoD and Congress have both stated they will continue with the transition. DHA and DoD are working together to find common ground with the services according to Gen. Place. All of these reforms have been on hold since the beginning of the COVID-19 pandemic. 
GSA Releases 
MAS Contractor Assessment Reference Guide
On October 9, GSA announced that the Multiple Award Schedule (MAS) Contractor Assessment (CA) Reference Guide is now available for download at the Vendor Support Center. The reference guide provides a foundational and transparent understanding of the MAS CA process for industry. CAs are regularly conducted by GSA's Industrial Operations Analysts (IOA) and verify that contractors comply with terms and conditions and have necessary support for success. If you have any questions pertaining to the reference guide, you can email MASPMO@gsa.gov. 
FPDS Transitions to beta.SAM.gov
On October 17, the Federal Procurement Data System (FPDS) will transition to beta.SAM.gov. Report modules will no longer be available on FPDS.gov. Beta.SAM.gov will be the only place to create and run reports on contract data. The new report tool on beta.SAM.gov can be accessed prior to the full transition by signing into your account on beta.SAM.gov, clicking the hamburger icon on the menu bar, and selecting Data Bank to begin using the new contract data reporting tool. For any technical issues with the beta.SAM.gov site, contact the Federal Service Desk at fsd.gov. For additional resources on the transition (videos, reference guides, FAQs, etc.), see the reminder on GSA Interact here. 
DoD and VA Release Interoperability Modernization Strategy
The Department of Defense (DoD) and Department of Veterans Affairs (VA) released a Federal Electronic Health Record Modernization (FEHRM) Interoperability Modernization Strategy late last month to Congress as required by the National Defense Authorization Act (NDAA) for FY 2020. The interoperability modernization strategy describes the goals of the DoD and the VA as they work together to ensure that the information systems they use to support the long-term healthcare of active-duty Service members and Veterans are fully integrated. DoD and VA are working together to create seamless care to patients as they navigate the federal health care systems provided by both Departments. The strategic plan has four goals.  
promote health and wellness 

enhance the delivery and experience of care 

build a secure, data-driven ecosystem to accelerate research and innovation 

connect health care and data 
The FEHRM strategy details specific steps that the Government will take to achieve each goal. For more details, click here. 
Eliminating
"
Acquisition Friction
" a Key Priority under President's Management Agenda
Federal Computer Week reported on Dr. Michael Wooten's, Administrator of the Office of Federal Procurement Policy comments about reducing acquisition friction for federal agencies. Wooten said that agencies must consider the flexibility built into acquisition regulations and leverage these regulations more creatively. Wooten added that these agencies need a cohesive platform to work from. "We have to ask ourselves why it takes some agencies seven months to purchase a particular good or service, when another agency can purchase the exact same good or service in seven weeks," Wooten s
tated.  
The Frictionless Acquisition Cross-Agency Priority (CAP) goal under the President's Management Agenda aims to eliminate this uneven approach in contracting. The goal was set under the Administration this past summer. The purpose of the goal is to create a management platform to leverage modern buying strategies that achieve just-in-time delivery with improved customer satisfaction. The CAP goal also aims to enable access to a wider and more innovative group of companies and solutions. Wooten explained that the plan is to "reduce the time between 'I need and I got' for federal agencies." Wooten is calling on acquisition leaders to use modern business practices and innovative technologies to accelerate standard processes to achieve frictionless acquisition. 
Webinar: What Contractors Need to Know about the Executive Order on Combating Race and Sex Stereotyping, Oct 28
Please join the Coalition on October 28th as we host Trina Fairley Barlow and Rebecca L. Springer, both Partners at Crowell & Moring, for a webinar on the recent EO on Combating Race and Sex Stereotyping.  
On September 22, 2020, the White House issued Executive Order 13950 – Combating Race and Sex Stereotyping, which prohibits federal contractors and grantees from providing training or other programming that "inculcates in its employees any form of race or sex stereotyping" or assigns "fault, blame or bias to a race of sex…because of their race of sex."  Penalties for violation of the Executive Order may include contract suspension, cancellation or debarment.   
This presentation will explain the types of training and other programming prohibited by the Executive Order, discuss the recent guidance issued by the Office of Federal Contract Compliance Programs, identify key upcoming deadlines and governmental enforcement plans, and share next steps for contractors and grantees to consider as they assess and implement their internal compliance strategies.   
Click here to register. 
Legal Corner: DoD's Cybersecurity Rule Will Expand Assessments of Defense Industry to Safeguard Unclassified Information, Raising New Implementation Issues
Authors: Alexander Canizares and Richard Oehler, Perkins Coie
The Legal Corner provides the legal community with an opportunity to share insights and comments on legal issues of the day. The comments herein do not necessarily reflect the views of The Coalition for Government Procurement. 
The U.S. Department of Defense (DoD) has issued a long-awaited interim rule to safeguard unclassified information in the possession of defense contractors by making periodic assessments of a company's cybersecurity compliance a condition of eligibility for a contract award.
DoD's interim rule was published in the Federal Register on September 29, 2020, and will take effect November 30, 2020, subject to becoming final later after receipt of comments. DoD's decision to implement the rule before it becomes final—citing the need for urgency—unfortunately limits the opportunity for DoD to receive input.
DoD's rule provides a regulatory framework for its Cybersecurity Maturity Model Certification (CMMC) program, which will be introduced into new contracts over the next five years. The rule also provides for a separate track of assessments that will apply to contractors that possess government information that requires safeguarding using controls set forth in National Institute of Standards and Technology (NIST) Special Publication (SP) 800-171.
The interim rule has significant compliance and cost implications for the Defense Industrial Base (DIB). This update provides an overview of DoD's interim rule and several key open issues.
DoD's Revised Contract Clauses
According to the interim rule, defense contractors "must begin viewing cybersecurity as a part of doing business" in order to protect themselves and to "protect national security."
The interim rule sets forth a two-pronged approach to implementing cybersecurity requirements.
First, the interim rule puts previously announced details related to CMMC into a regulatory and contractual framework to be rolled out over the next five years.

Second, it adopts a new, parallel track of assessments to verify that contractors are complying with NIST SP 800-171 and government assessors will assume a role in that process.
The interim rule proposes three new standard contract clauses under Part 252 of the DFARS and amends other DFARS subparts as part of a broad overhaul of existing cybersecurity requirements.
CMMC and Third-Party Verification
Released in January 2020, CMMC is a risk-based model designed to measure a contractor's protection of information that supplements the requirements in NIST SP 800-171 with additional practices and processes that vary according to the CMMC level.
The interim rule outlines DoD's plan to insert CMMC requirements into new contracts as follows.
Between now and October 2025, DoD's Office of the Undersecretary of Defense for Acquisition and Sustainment will determine which contracts will include CMMC as a requirement. DoD anticipates that nearly 130,000 entities will pursue CMMC certification during this five-year period.

Once fully implemented, CMMC will be required for all DoD solicitations and contracts above the micro-purchase threshold, except for commercial off-the-shelf contracts.

As of October 1, 2025, to be eligible for a contract subject to CMMC, a contractor must be certified at one of five CMMC levels as of the time of award, based on an assessment performed by a Third-Party Assessment Organization (C3PAO) overseen by the CMMC Accreditation Body (CMMC-AB). Contractors must maintain a certificate for the duration of the contract.

A contractor can achieve a CMMC level for its entire enterprise network or particular segments or enclaves, depending on where the information is located.

A new clause, DFARS 252.204-7021, must be flowed down in subcontracts, except for commercial off-the-shelf item subcontracts. Primes must "ensure" that, prior to awarding a subcontract, the subcontractor has a current CMMC certificate at the "appropriate" CMMC level based on the information to be made available.

DoD's interim rule anticipates assessment-related disputes but offers few details. Contractors may bring challenges before the CMMC-AB "related to claimed errors, malfeasance, or ethical lapses" by a C3PAO and then seek further review before the CMMC-AB. The standards that will be applied to resolve disputes remain unclear.
According to the rule, more than 163,000 small entities will need CMMC certification. The rule states that the average annual costs for small businesses to obtain CMMC certification will range from $1,000 for CMMC Level 1 to more than $60,000 for Level 3. Obtaining CMMC Level 5 certification is projected to cost more than $480,000 annually.
NIST SP 800-171 Assessments
The interim rule adopts important changes applicable to companies whose contracts include the existing cybersecurity clause at DFARS 252.204-7012. That clause requires contractors that store, process, or transmit Covered Defense Information (CDI) to maintain "adequate security" on their information systems by, at a minimum, adopting controls set forth in NIST SP 800-171. The clause also requires contractors to report cyber incidents.
Noting that to date, contractors have been permitted to stop short of implementing all of the 110 security requirements in NIST SP 800-171, the rule calls for "correcting" implementation gaps "immediately."
Under the rule, companies subject to NIST SP 800-171 will undergo one of three types of assessments using a "NIST SP 800-171 DoD Assessment Methodology."
Basic Assessments will be self-assessments performed by contractors that indicate how many NIST SP 800-171 requirements the contractor has yet to implement. For example, a company that implemented all 110 NIST SP 800-171 controls will have a score of 110.

To be considered for award of a DoD contract, a company that has a "covered" contractor information system under DFARS 252.204-7012 must have, at a minimum, a Basic Assessment that is current, i.e., not more than three years old.

The requirement to have a Basic Assessment will be phased in over a three-year period, incorporated into new solicitations and contract clauses in new contracts and orders.

Medium and High Assessments may be performed by the government at its discretion after contract award based on the "criticality" of the program or the nature of the information at issue. DoD expects that Medium and High Assessments will be conducted on a "finite number" of awardees each year.

The results of a NIST SP 800-171 assessment will be documented in DoD's Supplier Performance Risk System (SPRS). Prior to contract award, contracting officers will verify in SPRS that offerors have a current NIST SP 800-171 DoD assessment on record.

The DoD assessments will be valid for three years and then must be renewed.
According to DoD, its methodology will enable assessments at the "entity level," avoiding duplicative or repetitive assessments on a contract-by-contract basis. Also, according to the rule, CMMC assessments "shall not duplicate" efforts from any comparable DoD assessment, except in rare circumstances. The manner in which CMMC will coexist with these assessments remains unclear.
Next Steps and Implementation Issues
DoD's interim rule represents a significant step with vast consequences for defense contractors. Significant implementation challenges, however, remain.
DoD's decision to forego traditional notice-and-comment rulemaking, citing urgent and compelling circumstances, is unfortunate because it limits industry feedback on a major program. Nevertheless, the final rule can change based on comments received by November 30, 2020, and this introduces a degree of uncertainty.

The rule encourages companies subject to NIST SP 800-171's requirements "to immediately conduct and submit" a self-assessment to facilitate later review by DoD. Companies subject to DFARS 252.204-7012 that process CDI should consider performing such an assessment if they have not already done so.

DoD's two-track approach to assessments—with some performed by third parties and others performed by the government and contractors—raises questions about the roles to be played by third parties (i.e., the CMMC-AB and C3PAOs) and the government and the relationships between the various participating oversight entities.

A prime contractor's flow-down obligations to subcontractors will present challenges. There will be interpretive questions such as what it means for a prime contractor to "ensure" that a subcontractor has a CMMC certificate that is "appropriate" for the information that is to be flowed down to the subcontractor and who will decide the meaning of "appropriate."

The rule provides DoD with discretion to use a Medium or High Assessment after a contract is awarded, depending on the nature of the program or the sensitivity of the information, but this also creates uncertainty for companies trying to prepare their systems for assessment.

Questions remain regarding the applicable standards and the information that needs to be protected (e.g., the definition of Controlled Unclassified Information (COI)), as well as the cost impact for small businesses.

Issues remain unanswered about dispute resolution procedures under CMMC, including the extent to which DoD will be involved in resolving disagreements and the implications of CMMC's "Go/No Go" requirements for bid protests challenging procurements.
Companies should continue to monitor developments in this area as they prepare for CMMC and the interim rule's effective date.
Healthcare Spotlight: GAO Reports on VA's MSPV Program
The Government Accountability Office (GAO) published a report on the Department of Veterans Affairs' (VA) Medical-Surgical Prime Vendor-Next Generation (MSPV-NG) program. The report assesses VA medical centers' use of the MSPV-NG program and whether the MSPV 2.0 will mitigate the challenges with the current program. GAO also reviewed whether the VA has developed metrics for measuring the Defense Logistics Agency's (DLA) MSPV pilot success and scalability.
The MSPV program is intended to provide efficient, cost effective way for VA's 170 medical centers to order supplies. However, GAO found that only 11 percent of medical centers met VA's target of using the MSPV formulary for 90 percent of medical supply purchases. After meeting with 12 medical centers, GAO discovered contributing factors that resulted in ordering errors and delivery delays. The planned MSPV 2.0 is designed to fix some, but not all, of these issues. GAO also found that supplies shipped directly from manufacturers instead of local warehouses often resulted in late deliveries.
The following GAO chart provides a summary of the issues identified with the MSPV-NG program and the VA's plans to mitigate them through MSPV 2.0:
Click here to read the full article.
DISA's SETI Sets Standards for Future Small Business Contracting
On October 13, Federal News Network reported on the Defense Information System Agency's (DISA) systems engineering, technology and innovation (SETI) contract. SETI is a ten-year contract with a ceiling of $7.5 billion. SETI has 15 awardees for the unrestricted suite and 25 awardees for the small business suite.  
DISA's Office of Small Business Programs Director Carlen Capenos said that by utiliz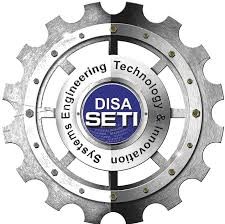 ing feedback during the draft and final solicitation processes, DISA was able to remove barriers that would have limited which small firms would have bid. Specifically, the agency removed the facility site clearance of the prime contractor and the requirement for cost accounting certification. DISA is also trying to address the barrier of services and defense agencies automatically using the unrestricted version of SETI. Contracting officers must first consider the small business portion of the contract before using the unrestricted version. If the service or defense agency does decide to use the unrestricted version, small business firms can still bid on the task order. DISA is allowing past performance references from outside of DoD, and also is not requiring small businesses to address all the elements of the statement of work in order to bring non-traditional contractors to SETI. Capenos stated that about half of awardees had not done business with DISA before. 
Capenos added that DISA plans to hold prime contractors accountable for their actions to support small businesses. DISA will monitor contract dollars awarded to small businesses and work done by small businesses by having a subcontracting requirement  in all contracts that are reported on a quarterly basis. Contractors will also be rated on their compliance in their contractor performance assessment report (CPARs). Additionally, DISA built in an off-ramp after five years where it can decide not to exercise the option for contractors who do not meet their small business requirements. 
Army and IRS Test
"
Robotic Process 
Automation" to Reduce 
PALT
Federal News Network reported that there has been a start to the governmentwide frictionless acquisition goal has started to focus on reducing procurement administrative lead time (PALT). Internal Revenue Service (IRS) and Army are the testing out the robotic process automation (RPA).  Office of Federal Procurement Policy Administrator, Dr. Michael Wooten, states that automation will change the way contracting officers will work. RPA can improve compliance and will be able to take on routine processes. One tool that will be incorporated with the RPA is contract clause review. This tool can identify text that is missing or misapplied, out of date or incomplete. There is another tool, which provides acquisition officials with streamlined policy output in one from when the officials send a query to the bot. The Army is planning to use RPA for Section 889 provisions. 
New FASC Interim Final Rule
On September 1, the Office of Management and Budget (OMB) released an interim final rule with request for comments. This interim rule is being issued by the Federal Acquisition Security Council (FASC) to implement subchapter III of chapter 13 of title 41 of the US Code, which includes implementation of the laws that govern the sharing of supply chain risk information, the operation of the FASC, and the exercise of the FASC's authority to recommend issuance of removal and exclusion orders to address supply chain security risks.  
The Coalition will be submitting comments on this interim final rule. Response are due to OMB by November 2, and we ask members to submit their comments to Samantha Holt at SHolt@thecgp.org by COB Monday, October 26. 
DoD Releases Interim Rule Implementing CMMC 
On September 29, the Department of Defense (DoD) issued an interim rule amending the Defense Federal Acquisition Regulation Supplement (DFARS) to implement the Cybersecurity Maturity Model Certification (CMMC) framework in order to assess contractor implementation of cybersecurity requirements. According to the interim rule, CMMC will apply to all DoD contracts and solicitations, including those for the acquisition of commercial items (except exclusively COTS items) valued at or greater than the micro-purchase threshold, starting on or after October 1, 2025. If the offeror does not have the required CMMC certification, then contracting officers will not make an award or exercise an option on a contract. In addition, CMMC certification requirements must be flowed down to subcontractors at all tiers based on the sensitivity of the unclassified information flowed down to each subcontractor.    
DoD is implementing a phased rollout of CMMC. Inclusion of a CMMC requirement in a solicitation prior to October 1, 2025 will need to be approved by the Office of the Under Secretary of Defense for Acquisition and Sustainment.    
The interim rule is effective November 30, 2020. The Coalition plans to submit comments in response to the interim rule.  The deadline to submit comments to the Government is November 30, 2020.  If you would like to send any comments or questions to the Coalition, please contact Sean Nulty at snulty@thecgp.org.   
DPC Memo 
on 
Cost and Pricing Data 
This week, Defense Pricing and Contracting (DPC) issued a memorandum reminding contracting offices to report contractor denials of requests for data other than certified cost or pricing data. The Department of Defense (DoD) is required to gather quarterly data of these denials under Section 803 of the 2020 National Defense Authorization Act (NDAA) and report to Congress any contractors that have denied multiples requests.  
Proposed
 Rule Updates Definition of Commercial Item
The FAR Council released a proposed rule which would split the definition of commercial item into definitions for commercial products and commercial services. This change implements Section 836 of the 2019 National Defense Authorization Act (NDAA) and implements a recommendation from the Section 809 Panel. 
The proposed definitions for commercial products and commercial services are included below. Comments on the proposed rule are due by December 14. 
Commercial product means— 
A product, other than real property, that is of a type customarily used by the general public or by nongovernmental entities for purposes other than governmental purposes, and— 

Has been sold, leased, or licensed to the general public; or 

Has been offered for sale, lease, or license to the general public; 

A product that evolved from a product described in paragraph (1) of this definition through advances in technology or performance and that is not yet available in the commercial marketplace, but will be available in the commercial marketplace in time to satisfy the delivery requirements under a Government solicitation; 

A product that would satisfy a criterion expressed in paragraphs (1) or (2) of this definition, except for—

 

Modifications of a type customarily available in the commercial marketplace; or 

Minor modifications of a type not customarily available in the commercial marketplace made to meet Federal Government requirements. "Minor modifications" means modifications that do not significantly alter the nongovernmental function or essential physical characteristics of an item or component, or change the purpose of a process. Factors to be considered in determining whether a modification is minor include the value and size of the modification and the comparative value and size of the final product. Dollar values and percentages may be used as guideposts, but are not conclusive evidence that a modification is minor; 

Any combination of products meeting the requirements of paragraphs (1), (2), or (3) of this definition that are of a type customarily combined and sold in combination to the general public; 

A product, or combination of products, referred to in paragraphs (1) through (4) of this definition, even though the product, or combination of products, is transferred between or among separate divisions, subsidiaries, or affiliates of a contractor; or 

A nondevelopmental item, if the procuring agency determines the product was developed exclusively at private expense and sold in substantial quantities, on a competitive basis, to multiple State and local governments or to multiple foreign governments. 
Commercial service means— 
Installation services, maintenance services, repair services, training services, and other services if— 

Such services are procured for support of a commercial product as defined in this section, regardless of whether such services are provided by the same source or at the same time as the commercial product; and 

The source of such services provides similar services contemporaneously to the general public under terms and conditions similar to those offered to the Federal Government; 

Services of a type offered and sold competitively in substantial quantities in the commercial marketplace based on established catalog or market prices for specific tasks performed or specific outcomes to be achieved and under standard commercial terms and conditions. For purposes of these services— 

Catalog price means a price included in a catalog, price list, schedule, or other form that is regularly maintained by the manufacturer or vendor, is either published or otherwise available for inspection by customers, and states prices at which sales are currently, or were last, made to a significant number of buyers constituting the general public; and 

Market prices means current prices that are established in the course of ordinary trade between buyers and sellers free to bargain and that can be substantiated through competition or from sources independent of the offerors; 

A service referred to in paragraphs (1) or (2) of this definition, even though the service is transferred between or among separate divisions, subsidiaries, or affiliates of a contractor. 
Upcoming Events
Pharmaceutical Subcommittee Meeting with VA NAC, Oct 20 
The VA National Acquisition Center (NAC) and National Contract Service (NCS) have agreed to meet with members of the Pharmaceutical Subcommittee next Tuesday, October 20th at 1:30pm EST.  Our guest speakers for the virtual meeting will be: 
Craig Robinson, Associate Executive Director, National Acquisition Center 

Frances DeRosa, Director, VA National Acquisition Center 

Erika Moreno, Chief Pharmaceutical 

Diana Lawal, Pharm/Dental, FSS Chief for 65 IB 

Trevor Martin, Pharm/Dental, FSS Chief for 65 IB 
The VA will be providing an update on their pharmaceutical contracting programs and the response to COVID-19.  
The VA NAC is also looking forward to responding to member questions during the meeting. This is a great opportunity. Please submit your questions to Aubrey Woolley at awoolley@thecgp.org by COB Friday, Oct 16 and we will share them with the VA team in advance.  To attend the virtual meeting, please RSVP to Michael Hanafin at mhanafin@thecgp.org.  
GWAC/MAC Meeting on SeaPort, Oct 22  
The Coalition will be hosting a virtual GWAC/MAC Committee meeting on Thursday, October 22 at 2PM. Kristine Boyles, the Navy's SeaPort program manager, will speak to the committee and provide a program update on the SeaPort program. Additionally, Jeff Guarnero, Chief of the Contracting Office for Naval Air Warfare Center Aircraft Division at NAS Patuxent River, will also speak to the committee and provide a buyer's perspective on SeaPort.  
To RSVP to the meeting please email Michael Hanafin at MHanafin@thecgp.org. Please let us know if you have any questions.  
Medical/Surgical Subcommittee Meeting with VA NAC, Oct 29 
The VA National Acquisition Center (NAC) will meet with members of the Medical/Surgical Subcommittee on Thursday, October 29th at 1:30pm EST.  Our invited speakers for the virtual meeting are: 
Dan Shearer, FSS Director  

James Booth, FSS Chief  

Diana Lawal, FSS Chief  

Bob Satterfield, FSS Chief  

Deborah Zuckswerth, FSS Chief   
The VA will be providing an update on the Federal Supply Schedules and the response to COVID-19.  
The VA NAC is also looking forward to responding to member questions during the meeting. This is a great opportunity. Please submit your questions to Aubrey Woolley at awoolley@thecgp.org by COB Friday, Oct 23rd and we will share them with the VA team in advance.  To attend the virtual meeting, please RSVP to Michael Hanafin at mhanafin@thecgp.org.  
IT/Services Meeting on Polaris GWAC, Nov 4 
Join us for the next IT/Services Committee meeting focused on GSA Small Business GWACs on Wed., Nov. 4 at 10:30am ET.   
Our guest speakers will be Keith Nakasone, Deputy Assistant Commissioner of Acquisition, and Carlton Shufflebarger, Executive Director of IT Services for the IT Category.  The objective of the meeting will be to provide GSA with industry input on the next-generation Small Business GWAC. GSA is planning to release a Polaris RFI by the end of the month. 
If you would like to join the virtual meeting, please RSVP to Michael Hanafin at mhanafin@thecgp.org.