FAR & Beyond:
GSA's Federal Marketplace Industry Day: An Opportunity for Addressing Fundamental Questions Surrounding e-Commerce
On Wednesday, December 12, the General Services Administration (GSA) will be hosting a Federal Marketplace Industry Day to discuss the future of the Multiple Award Schedule (MAS) program and its ongoing implementation efforts related to Section 846 of the Fiscal Year (FY) 2018 National Defense Authorization Act (NDAA). Pursuant to that section, GSA is charged with establishing and managing an e-Commerce Portal program that facilitates the acquisition of certain commercial off-the-shelf items government-wide.
Notably, the date of the meeting is also the one-year anniversary of Section 846's enactment into law. Anniversaries are important. They provide us with an opportunity to reflect so that we may better ourselves as we progress forward. In this regard, the Coalition recognizes GSA for facilitating this timely, impactful event for all stakeholders in the Federal procurement community. We appreciate the opportunity to discuss the challenges and potential benefits associated with the move to e-Commerce solutions envisioned by Section 846.
Over the past year, much of the conversation surrounding Section 846 has focused on striking the right balance between unique government requirements and acquisition streamlining. As the Coalition has noted, striking this balance is important, not only for the success of the commercial e-Commerce portal program, but also for the stability of the entire Federal procurement system. Commercial practices and terms can enhance competition, access to innovation, and best value for customer agencies. At the same time, however, there are operational imperatives and policy mandates pursuant to law and regulation (e.g. cybersecurity, TAA, BAA, small business, and other preference programs) that frame the Federal market.
Implementation of Section 846 is a continually evolving effort, and this week, GSA issued a Request for Information (RFI) seeking feedback on several draft documents, as well as questions related to its Commercial e-Commerce Portals initiative. The Coalition is currently gathering feedback from its members on the RFI and will be sharing our input with GSA prior to the December 21st deadline. As we have previously stated, there are several critical issues related to the implementation of Section 846 for the Government to address, including, but not limited to:
Compliance and Identification of Core Government-Unique Requirements
Data Ownership and Control
Pricing and Competition
Potential Conflicts of Interest
Mandatory Sources
Cyber and Supply Chain Risk
GSA has indicated in recent forums that the principle value of the Schedules program is that it provides customers with ready access to compliant products at "competitive" prices. Indeed, recent studies have confirmed this in comparisons with alternative commercial platforms. These studies noted that GSA provides faster and cheaper shipping for its customers than the commercial alternatives to which they are compared[1],[2].  Moreover, as part of its recent announcement regarding the designation of GSA Global Supply (GGS) as a "Best-in-Class" vehicle, the Office of Management and Budget (OMB) and Government-wide Category Management Program Management Office noted that internal studies demonstrated that GGS prices are 20-30% lower than commercial alternatives. It will be interesting to hear from GSA at the Industry Day how it will ensure that compliance and pricing offered through the commercial e-Commerce portals will be comparable to current GSA programs.
Ahead of next week's meeting, these issues are important and represent fertile ground for collaboration between GSA, OMB, customer agencies, and industry. Such engagement increases the potential for program success, and the Coalition for Government Procurement welcomes it.
[1] See: https://thecgp.org/images/Amazon-Business-and-GSA-Advantage-A-Comparative-Analysis.docx
[2] See: https://ilsr.org/amazon-and-local-government-purchasing/
GSA Issues e-Commerce RFI Ahead of Industry Day
On Tuesday, December 4, The General Services Administration (GSA) issued a Request for Information (RFI) seeking feedback on draft program documents and questions related to its Commercial e-Commerce Portals Initiative. In a separate posting announcing the RFI's release, GSA stated it is taking a hybrid between a RFI and a draft Request for Proposal (RFP). Due to the unique challenges surrounding the implementation of the Commercial e-Commerce Portals Initiative, the agency believes this approach will help elicit more informative feedback. Written responses to the RFP must be submitted by December 21, 2018. The Coalition will be submitting feedback to GSA and asks that members forward any input they may have to Aubrey Woolley at awoolley@thecgp.org by Monday, December 17.
In the RFI, GSA outlined several key principles for the proof of concept anticipated in late CY 2019, including:
The proof of concept will involve multiple e-commerce marketplaces
Orders will be capped at the micro-purchase threshold
Contracts with the e-marketplace providers will require the contractor to offer discounted prices to government purchase cardholders using a GSA SmartPay purchase card
There will be significant limitations on the use of the data by e-commerce marketplaces
Notably, the RFI's release comes just ahead of GSA's Federal Marketplace Industry Day, which the agency will be hosting next Wednesday, December 12, to discuss the various policy, process, technology projects currently underway at the agency. During the event, GSA will address the Future of the Multiple Award Schedules (MAS) program, provide an update on the Commercial Platforms initiative, and respond to attendees' questions.
GSA's Federal Marketplace Industry Day
Date: December 12, 2018
Time: 9:30 AM – 2:45 PM Eastern
Location: Department of Interior Sidney Yates Auditorium (1849 C St. NW Washington, D.C. 20240)
How to Attend: Although in-person attendance has reached capacity, there is still an opportunity to attend the meeting virtually. There is no need to register for virtual attendance.
In Memoriam Jack Gansler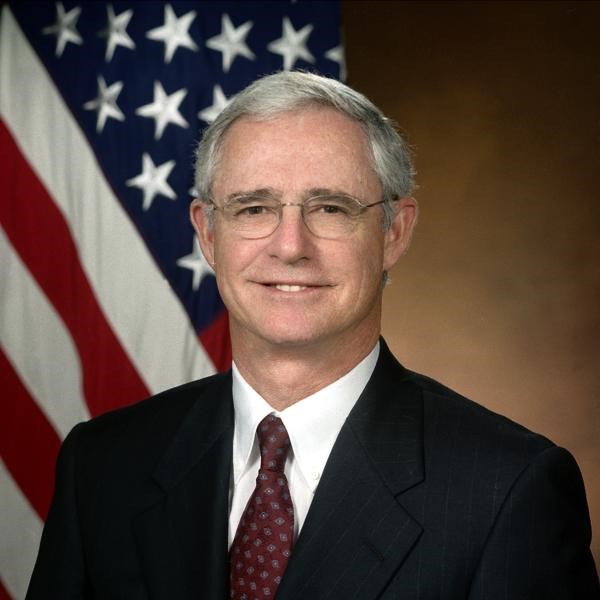 It is with great sadness that the Coalition shares the news that our colleague and leader in our field Dr. Jacques "Jack" Gansler passed away this week.
Jack Gansler's government service, private sector career, and academic contributions reflect his dedication to public service and improving the Federal procurement process. Throughout his illustrious career, Jack served in a variety of positions throughout government and industry, including, Under Secretary of Defense for Acquisition, Technology and Logistics, Deputy Assistant Secretary of Defense, Assistant Director of Defense Research and Engineering, Vice President of ITT, and engineering and management positions with Singer and Raytheon Corporations.
Since 2001, Jack had dedicated himself to educating the next generation of policy leaders at the University of Maryland. During his time at Maryland, Jack served in many roles, including as the inaugural holder of the Roger C. Lipitz Chair in Public Policy and Private Enterprise, founding Director of the Center for Public Policy and Private Enterprise, and Vice President for Research. His love of teaching and subject matter expertise left an indelible imprint on the lives of each of his students.
Jack's passing is a tremendous loss for the procurement community, and his presence will be deeply missed. Please keep Jack and his family in your thoughts and prayers.
$8 Billion DEOS Cloud Contract Anticipated for April 2019
On Tuesday, December 4, Federal News Network reported that the Department of Defense (DoD) and the General Services Administration (GSA) are operating on an accelerated timeline to award the $8 billion Defense Enterprise Office Solution (DEOS) cloud contract. The Requests for Quotes are expected to be released in February 2019, with contract awards anticipated for April 2019. DoD and GSA, however, still have not finalized DEOS' acquisition strategy, so it is not clear how many awards will be made for the contract.
The DEOS vehicle is intended to consolidate and modernize DoD's desktop and collaboration services. Specifically, the Department intends to use the vehicle as an enterprise-wide collaboration and communication tool that supports its ability to operate and fight across the globe. Notably, in October, DoD elected to shift the approach of the DEOS vehicle from a standalone contract to a blanket purchase agreement that will be conducted through GSA's IT Schedule 70.
IT/Services Committee Meeting, Dec. 11
The Coalition's IT/Services Committee will be meeting on Tuesday, December 11, at 10:00 AM Eastern at Northrop Grumman. During the meeting, attendees will hear from guest speaker, Zachary Lerner with GSA's Professional Services Category (PSC), who will be providing members with an update on the Discovery and the Supplier Marketing Initiative. Other agenda items for the meeting include:
GSA Schedules Consolidation
Recommended topics for GSA's PSC industry day in Tacoma, WA (Jun 18-20, 2019)
"Unpriced" Multiple-award contract authorities
Priorities for 2019
RSVPS are required to attend the meeting in-person. Please direct RSVPs to Jason Baccus at jasonbaccus@thecgp.org.
IT/Services Committee Meeting
Date: December 11, 2018
Time: 10:00 AM Eastern
Location: Northrop Grumman IT
RSVP: Please RSVP to Jason Baccus at JasonBaccus@thecgp.org.
Resources in Case of a Government Shutdown
Congressional leaders have agreed to a two-week continuing resolution to avoid a partial government shutdown. Prior to the midterm elections, Congress passed five of the twelve Fiscal Year 2019 appropriations bills, which provided funding for the Departments of Defense, Veterans Affairs, Energy, Health and Human Services, and Labor, as well as the Legislative Branch. Appropriations, however, are still pending for Homeland Security, Agriculture, Commerce, Housing and Urban Development, Justice, Interior, State, Transportation and some smaller agencies. Under the terms of the new continuing resolution, Congress has until December 21 to avoid a partial government shutdown.
The Coalition has compiled a list of government shutdown resources, from previous years, for contractors in the event that Congress and the White House are unable to agree to a funding deal.
The Coalition will continue to monitor the status of the shutdown and will share additional resources as they become available.
Small Business Webinar on SDVOSBs and VOSBs
In case you missed it, Thursday's Small Business webinar, titled, New Veteran-Owned Small Business Ownership, Control, and Appeal Rules: What SDVOSBs and VOSBs Need to Know, is now available through the Coalition's member portal. The webinar, which featured procurement experts David Black and Mitchell Bashur of Holland & Knight, provided attendees with an overview of recent amendments to the Department of Veterans Affairs' (VA) and the Small Business Administration's (SBA) Veteran-Owned Small Business (VOSB) and Service-Disabled Veteran-Owned Small Business (SDVOSB) regulations. These amendments, which are effective as of October 1, 2018, consolidate responsibility for ownership and control rules with SBA. The VA, meanwhile, will continue to be responsible for verifying whether the individuals under which a contractor can apply for VOSB or SDVOSB status are, in fact, veterans or service-disabled veterans. Topics of discussion included:
The creation of new ownership and control rebuttable presumptions that non-service-disabled veterans control the company
The limitation on permissible "extraordinary circumstances" in which a minority investor may exercise negative control
The standardization of exceptions for employee stock option plans and surviving spouses
Changes to requirements for business forms for SDVOSBs/VOSBs
The creation of new rules for appeals of VA SDVOSB/VOSB status challenges
The webinar originally took place on December 6, 2018. To access the webinar recording, click here.
Legal Corner:
When Churn Doesn't Produce Butter
The Legal Corner provides the legal community with an opportunity to share insights and comments on legal issues of the day. The comments herein do not necessarily reflect the views of the Coalition for Government Procurement. 
By: Ray Bjorklund, President, BirchGrove Consulting LLC
We've recently endured the year-end procurement churn for federal FY 2018. The perennial experience is indeed hectic. While some companies bring churn on themselves by not planning adequately or not knowing their customers well enough, many federal buying activities contribute to the chaos too. Some agencies create more havoc than others.
By initiating a procurement (even as late as September) and then cancelling that procurement in the last days of the fiscal year, an agency can increase the future cost of acquiring services and products. To estimate these increased costs, we can analyze publicly-accessible information posted to FedBizOpps and reported to FPDS. (We don't have full access to the content of e-commerce portals like GSA eBuy or Amazon Business, so those purchasing methods are underrepresented in this analysis.)
This is not a critique of the agencies who fund the procurement—the authors and keepers of the requirements. Instead, this analysis looks at the offices that cut the deals—the contracting activities.
Certainly there are hundreds of federal offices who cancel few or no procurements late in the fiscal year. Usually that's a positive indicator of good acquisition planning. But the dozens of offices that stop a purchase late in the year create havoc and incur unnecessary costs.
Over 500 procurements started and then vanished in the fourth quarter.
During the month of September 2018 alone, federal agencies cancelled over 1,000 unique procurements—a 10 percent increase in cancellations over September 2017. Nearly 730 of the September 2018 cancellations were product procurements ranging from commercial commodities to complex systems. The remainder were procurements for services—mostly contracts for non-complex services.
Remarkably, there were over two dozen departments and independent agencies that started more than 500 procurements during the three months of the fourth quarter and then cancelled them in the month of September. That leads to substantial havoc.
Some cancellations make perfect sense, particularly when the buying activity is simply seeking information about available offerings and the marketplace through a "pre-solicitation" RFI posted in FedBizOpps, to better frame an upcoming procurement. But the majority of the cancellations are due to circumstances that could be reasonably anticipated by the buying activity with better planning.
Contracting agencies are often vague about the rationale. Stating "The cancellation is in the best interest of the Government" is not very illuminating. In the eleventh-hour September cancellations (and all cancellations for that matter), we would like to see more transparency about stopped procurements so contractors can be aware of business risks. This analysis categorized the rationale for the 1,000 September 2018 cancellations into six bins: Availability of resources (5% of the total), Modified acquisition approach (5%), Procurement process shortcomings (5%), Changed requirement (3%), Requirement no longer valid (3%), and Unspecified reason (78%).
Availability-of-resources includes changes in funding priorities, lack or loss of appropriations, or insufficient staffing to continue with the procurement. Modified-acquisition-approach may include migration to a different contract vehicle, changes to the purchasing or solicitation method, or application of different socioeconomic criteria. Procurement-process-shortcomings can include incorrect processes or factual errors, failure to comply with policy such as socioeconomic set-asides or mandatory sources, disparities between offeror pricing and government estimates, or lack of responsive offers. Changed-requirement includes revision to specifications, scope changes, unforeseen site conditions, or other contract underpinnings. Requirement-no-longer-valid is the thing that regularly frustrates a contracting activity; a requirement may be withdrawn, unauthorized, or on a path to a different solution. We don't know all the reasons that are obscured in the biggest bin of Unspecified-reason.
Some contracting activities cancelled dozens of procurements.
During September 2018, VA cancelled 33 publicized product procurements and 22 services procurements. Apart from the 33 that were cancelled for Unspecified-reason, the next largest category of reasons was Procurement-process-shortcomings (9 cancellations). While these 55 visible cancellations in a single month from one department are significant, we have to look at them in context. During September 2017, VA awarded over 12,250 product contracts and over 3,800 services contracts. (Due to delays in FPDS reporting, the 2018 year-end data is incomplete so we use 2017 FPDS data as a substitute.) So the ratio of cancelled procurements to awarded procurements is very small.
The Army (including the Corps of Engineers and the National Guard Bureau) cancelled 440 procurements during September 2018. Over 70% of the cancellations were for product purchases. Apart from the shadowy Unspecified-reason, most of the cancellations were due to Availability-of-resources. Among all federal government sub-agencies, the Army ranked in the top 10 when measured by a ratio of cancelled product procurements to total product procurements in September. The other 30%, for services, were cancelled by the Army for similar reasons.
According to 2017 FPDS data, federal agencies awarded over 32,000 competitive contracts for non-complex services during the last month of the fiscal year. The number of offers submitted for those new contracts was generally between one and six, with the median number of offers being three. And the median total value of those contracts for non-complex services was about $32,800. Assuming the B&P costs for a non-complex services proposal are 1.5% of the contract price, an offeror would spend about $500 per proposal.
Multiply that times the range of one-to-six offerors times the 290 cancelled procurements for non-complex services during September 2018, and you have between $145,000 and $870,000 in aggregate sunk B&P costs incurred by industry to respond to these cancelled services procurements during the last month of the fiscal year. Of the 290 cancelled services procurements posted in FedBizOpps by all agencies, at least 178 (more than 60 percent) were set-asides for small or disadvantaged businesses. Ouch.
The government will likely pay the price for the havoc they create.
What do we mean by asserting that future procurement costs will be greater as a result of this havoc? A vendor of commercial items may incur B&P expenses but lose the opportunity to compete. Since most of the procurements we're analyzing here are for commercial items under fixed-price arrangements, the incurred B&P costs cannot be easily assigned to a G&A overhead pool which would entitle the vendor to receive some future consideration for its B&P costs under cost-reimbursement arrangements. Instead, the vendor can attempt to raise prices to recoup cost of sales, provided the vendor doesn't run afoul of price controls set by a government contract. Alternatively, the vendor can accept reduced margin or profitability in its cost structure. If that income-limiting scenario isn't acceptable, the vendor can exit the federal market. The downside of an exit is reduced competition and the potential for facing higher price increases.
Companies who regularly sell quantities of commercially-available commodity products are affected, but the economic impact is to them not as large. On the other hand, small and disadvantaged businesses often find it more difficult to spend B&P funds, only to have the solicitation rug pulled out from under them.
And in this analysis, we're only addressing procurements cancelled during one month of the year. Think of what happens over 12 months—over 7,500 procurements were cancelled in fiscal 2018. Think of the impact for the very large and complex procurements where acquisition milestones are repeatedly delayed.
What can be done about this lack of awareness?
Government contracting officials, positioned to be "business advisors" to the requirements holder, typically do not internalize the fact that the fruitless B&P expenses often get passed on to other federal customers.
Federal purchasing activities (and the schools that train acquisition people) should be encouraged to illustrate the hidden costs of doing business—learning the consequences of poor planning and poor decisions. And purchasing activities should be encouraged to avoid poor procurement planning by systematically using FAR Part 7, realistic procurement lead times, and measures of fiscal readiness.
On the other side of the table, federal contractors should be more selective as to which agencies they choose to do business with, or at least what procurement processes they are willing to participate in, within an acceptable level of risk while spending their B&P budget.
Churn can be reduced.
Legal Corner
The FAR Council and SBA Propose Significant Updates the Limitations on Subcontract, and DoD Issues Accompanying Class Deviation
The Legal Corner provides the legal community with an opportunity to share insights and comments on legal issues of the day. The comments herein do not necessarily reflect the views of the Coalition for Government Procurement. 
By Robert K Tompkins | Mitchell A Bashur
On December 4, 2018, the FAR Council published a proposed rule seeking to amend the FAR to standardize the limitations on subcontracting (LOC) and the non-manufacturer rule (NMR).   The LOC and NMR apply to small business concerns under FAR part 19 set-aside and sole source procurements.  The proposed rule implements portions of the 2013 National Defense Authorization Act (NDAA) and seeks to align the FAR with SBA's regulations that implemented the 2013 NDAA which were finalized in June 30, 2016.
Also on December 4, the SBA published a proposed rule to further revise its limitations on subcontracting regulations to clarify certain areas of confusion.  Unfortunately, the two proposed rules are not perfectly aligned and will create potential new discrepancies if left unresolved in the final rules.  Finally, DoD issued a new Class Deviation implementing the FAR Council amendments effective immediately.
FAR Council's Proposed Rule
Proposed New FAR Limitations on Subcontracting
The proposed new limitation on subcontracting FAR requirement is as follows:
By submission of an offer and execution of a contract, the Offeror/Contractor agrees that, in the case of a contract for—
(1) Services (except construction), it will not pay more than 50 percent of the amount paid by the Government for contract performance to subcontractors that are not similarly situated entities. Any work that a similarly situated entity further subcontracts will count towards the 50 percent subcontract amount that cannot be exceeded;
(2) Supplies (other than procurement from a nonmanufacturer of such supplies), it will not pay more than 50 percent of the amount paid by the Government for contract performance, excluding the cost of materials, to subcontractors that are not similarly situated entities. Any work that a similarly situated entity further subcontracts will count towards the 50 percent subcontract amount that cannot be exceeded;
(3) General construction, it will not pay more than 85 percent of the amount paid by the Government for contract performance, excluding the cost of materials, to subcontractors that are not similarly situated entities. Any work that a similarly situated entity further subcontracts will count towards the 85 percent subcontract amount that cannot be exceeded; or
(4) Construction by special trade contractors, it will not pay more than 75 percent of the amount paid by the Government for contract performance, excluding the cost of materials, to subcontractors that are not similarly situated entities. Any work that a similarly situated entity further subcontracts will count towards the 75 percent subcontract amount that cannot be exceeded.
A joint venture agrees that, in the performance of the contract, the applicable percentage specified . . . will be performed by the aggregate of the joint venture participants.
In amending its regulations to correspond with SBA's regulations, the FAR Council changes the focus of the LOS from requiring a percentage of the cost of work performed by a prime contractor to limiting a percentage of the overall dollar amount to be spent by the prime on subcontractors.  It also implements an exception for "similarly situated entities," which are defined to be entities that are in the same small business program status as that which qualified the prime contractor for the award and that are considered small for the NAICS code the prime contractor assigned to the subcontract the subcontractor will perform.
As discussed below, the proposed FAR changes to the limitation on subcontracting requirement became effective immediately for DOD procurements.
Non-Manufacturer Rule
In addition to amending the limitations on subcontracting itself, the FAR Council also proposes to update the non-manufacturer rule (NMR).  First, the proposed rule states that the LOS and NMR do not apply to small business set-asides under $150,000.  However, the FAR Council determined that these requirements should apply to set-asides and sole source awards for other socioeconomic categories under $150,000.   Second, the proposed rule provides updated guidance on the application of the NMR, including the NMR requirements and the circumstances and procedures related to NMR waivers.  The FAR Council also proposes to incorporate SBA's current exception for kit assemblers.  However, the FAR Council did not propose to revise the application of the NMR to the HUBZone price evaluation preference, as it is still reviewing whether to do so.
Rejection of Exception for Commercial and COTS Item Contracts
The FAR Council also considered whether there should be an exception from the LOS and NMR for commercial and commercial off-the-shelf (COTS) item contracts.  Under the relevant statutes, commercial and COTS item contracts are required to be exempted from the LOS and NMR, unless the FAR Council makes a written determination that it is not in the best interest of the Federal Government to do so. For both commercial and COTS item contracts, the FAR Council noted that SBA did not exempt these contracts.  The FAR Council then reviewed policies behind the LOS and NMR and concluded that "it is in the best interest of the Federal Government to apply the requirements of the rule to the acquisition of commercial [or COTS] items."
SBA's Proposed Rule
At the same time the FAR Council issued its proposed rule to standardize its limitations on subcontracting regulation, SBA issued a proposed rule implementing several statutes, as well as implementing other clarifying amendments.  These amendments relate to:
investigating and enforcing LOS compliance;
clarifying requirements for size and status recertification;
doubling small business credit for local small businesses in a disaster;
providing exclusions for certain costs for purposes of compliance with the LOS;
requiring a prime contractor with a commercial subcontracting plan to include indirect costs in its subcontracting goals;
clarifying when independent contractors are treated as subcontractors for purposes of the LOS;
removing the kit assembler exception to the NMR;
expanding the ostensible subcontractor rule; and
amending miscellaneous provisions.
Proposed Amendments Relating to Investigating and Enforcing LOS Compliance
The proposed rule first establishes that failure to provide timely subcontracting reports may constitute a material breach of the contract.  Specifically, SBA provides that it will be a material breach of a contract when the contractor with a subcontracting plan fails to make a good faith effort to comply with a small business subcontracting plan.  Good faith may be shown by failing to achieve its goal in one socioeconomic category, but over-achieved its goal by an equal or greater amount in one or more of the other categories.  However, examples of a failure to show good faith to comply include:
(A) Failure to submit the acceptable individual or summary subcontracting reports in eSRS by the report due dates or as provided by other agency regulations within prescribed time frames;
(B) Failure to pay small business concern subcontractors in accordance with the terms of the contract with the prime;
(C) Failure to designate and maintain a company official to administer the subcontracting program and monitor and enforce compliance with the plan;
(D) Failure to maintain records or otherwise demonstrate procedures adopted to comply with the plan including subcontracting flow-down requirements;
(E) Adoption of company policies or documented procedures that have as their objectives the frustration of the objectives of the plan;
(F) Failure to correct substantiated findings from federal subcontracting compliance reviews or participate in subcontracting plan management training offered by the government;
(G) Failure to conduct market research identifying potential small business concern subcontractors through all reasonable means including outreach, industry days, or the use of federal database marketing systems such as SBA's Dynamic Small Business Search (DSBS) or SUBNet Systems or any successor federal systems;
(H) Failure to comply with regulations requiring approval by the contracting officer to change small business concern subcontractors that were used in preparing offers; or
(I) Falsifying records of subcontracting awards to SBCs.
Second, the proposed rule further clarifies that contracting officers have the authority to request information in connection with a contractor's compliance with applicable limitations on subcontracting clauses.  As we recently discussed in our review of GAO's report on the VA's failures related to the enforcing the LOS, there is uncertainty as to a contracting officer's discretion to request information to demonstrate LOS compliance.  As a result, SBA is proposing to add a new § 125.6(e)(4) to clarify that contracting officers may request information regarding LOS compliance, and to clarify that it is not required for every contract.  However, SBA is requesting industry comment on whether all small business prime contractors performing set-aside or sole source contracts should be required to demonstrate compliance with LOS to the contracting officer, and if so, how often.
Proposed Amendments Relating to Clarifying Requirements for size and status recertification
SBA is proposing to clarify that a concern must recertify its status on full and open contracts. In addition, SBA is proposing to add new language to reflect the status recertification requirements for 8(a) participants and SDB concerns, which are already present in the SDVO, HUBZone, and WOSB regulations.  One result of these proposed changes, is that a prime contractor relying on similarly situated entities (an SDVOSB prime with an SDVOSB subcontractor, for example) to meet the applicable performance requirements may not count the subcontractor towards its performance requirements if the subcontractor recertifies as an entity other than that which it had previously certified.
Proposed Amendments Relating to Disaster Programs
SBA is proposing to use the existing FAR definitions to provide that an agency will receive credit for an "emergency response contract" awarded to a "local firm" that qualifies as a small business concern under the applicable size standard for a "major disaster or emergency area."  If an agency awards a contract to a small business located in a disaster area through a contracting preference, the value of the contract shall be doubled for purposes of determining compliance with the small business contracting goals.
Proposed Amendments Relating to Certain LOS Exclusions
SBA proposes to add exclusions for certain costs, such that they would not be counted against the LOS.  These costs relate to certain contracts performed outside of the United States, environmental remediation contracts, and information technology service acquisitions that require substantial cloud computing.
SBA explains that for certain contracts performed outside of the United States, contractors must use non-U.S. local organizations or independent contractors to perform consulting services regarding a particular foreign country, so these costs should be excluded.
Meanwhile, for the environmental remediation industry, a large part of the cost of the contract is tied to the transportation and disposal of hazardous, toxic and radiological waste, which is highly regulated and capital intensive, so it can generally be performed only by other than small business concerns.
Similarly, where the government acquires media services from small business concerns, the placement of the content in the media may require large payments to the other than small business concerns, even though that is not the principal purpose of the acquisition.
SBA is also proposing to exclude cloud computing from the LOS calculation, where the small business concern will perform other services that are the primary purpose of the acquisition.  SBA is requesting industry comments on whether it should treat cloud computing as a supply, and therefore the NMR would apply, which would allow SBA to issue individual or class waivers of the NMR for cloud computing.  SBA is also requesting comment on the definition of cloud computing, such as the definition in NIST Special Publication 800-145, so that we can ensure the definition is not used to allow other than small businesses to provide an excessive portion of services on small business set aside contracts.
Finally, SBA is requesting comment on whether these types of costs should be excluded from the calculation for purposes of compliance with the LOS. For example, some have suggested that travel costs should be excluded, but SBA is concerned about abuse.
Unfortunately, certain aspects of these proposed changes appear to conflict with the rules proposed by the FAR Council, which adopts the current SBA regulations.  Hopefully, the FAR Council and SBA will reach an agreement on a unified rule for particular excluded costs for the LOS.
Proposed Amendments Relating to Prime Contractors with a Commercial Subcontracting Plans
SBA is proposing to amend the requirements for other than small business concerns that have a commercial subcontracting plan.  SBA explains that the performance is reported through a summary subcontracting report (SSR), and SBA's rules currently require that a contractor using a commercial subcontracting plan must include all indirect costs in its SSR. However, SBA's rules do not require contractors to include indirect costs in their commercial subcontracting plan goals, which leads to inconsistencies when comparing the SSR to the commercial subcontracting plan.  SBA is proposing to revise § 125.3(c)(1)(iv) to require that prime contractors with commercial subcontracting plans must include indirect costs in the commercial subcontracting plan goals.  As 95% of the 700 firms with commercial subcontracting plans in 2017 included indirect costs in their subcontracting goals, SBA estimates that this change will only impact approximately 35 firms.
Proposed Amendments Relating to Clarifying when Independent Contractors are Treated as Subcontractors
SBA proposes to clarify when an independent contractor is treated as a subcontractor for purposes of the LOS.  SBA explained that for size purposes, an individual contractor paid through a 1099 may, under certain circumstances, be properly treated as an employee for purposes of SBA's regulations.  SBA recognizes that it would not be equitable to count an individual against a firm in determining size (because he/she is considered an "employee" of the firm) and then to say that that same individual also counts against the firm for the LOS requirements (because he/she is not considered an "employee" of the firm).  As a result, SBA is proposing that if such an individual is considered an employee for size purposes, he/she would also be considered an employee for LOS purposes.  However, where a contract is assigned a NAICS code with a receipts-based size standard, an independent contractor would always be deemed a subcontractor.
Proposed Amendments Relating to Removing the Kit Assembler Exception to the NMR
SBA is proposing to remove specific rules related to kit assemblers and the NMR.  Specifically, SBA is proposing to delete the kit assembler exception, and instead apply the multiple item rule in § 121.406(e) to kit assembler acquisitions. Like all other acquisitions, the NMR will not apply to small business set-asides with a value at or below the simplified acquisition threshold.
This change, unfortunately, will conflict with the new rules proposed by the FAR Council which apply the current SBA regulations.  Hopefully, the FAR Council and SBA will reach an agreement on a unified rule for kit assemblers.
Proposed Amendments Relating to Expanding the Ostensible Subcontractor Rule
The ostensible subcontractor rule provides that where a subcontractor that is not a similarly situated entity performs the primary and vital requirements of a contract, then are treated as joint venturers for size and affiliation purposes.  In the proposed rule, SBA is concerned about the situation where the prime contractor subcontracts most or all of the actual performance to a small business that is small for the applicable NAICS code but not eligible to compete for award of the prime contract because of a status requirement, and thus not a similarly situated entity.  SBA is proposing to add language that will allow SBA to make a determination concerning a small business program participant's overreliance on a non-similarly situated subcontractor as part of an eligibility or status protest determination.
SBA will evaluate these contractor relationships under the established ostensible subcontractor test. If SBA finds that the subcontractor is an ostensible subcontractor, SBA will treat the arrangement between the contractors as a joint venture that does not comply with the formal requirements necessary to receive and perform the socioeconomic program set aside or sole source award as a joint venture.
SBA also proposes to clarify that where two small businesses have an ostensible subcontractor relationship they will not be treated as affiliates with their size being aggregated.  Instead, they will only be treated as a joint venture.  As a result, if they are both small under the NAICS code, and meet the joint venture requirements, the relationship can be an eligible joint venture, even if the receipts or employees in the aggregate would exceed the relevant size standard.
Miscellaneous Amendments
SBA is also proposing to make the following amendments:
Affording discretion to an agency to set-aside one or more particular orders for HUBZone SBCs, 8(a) BD SBCs, SDVO SBCs or WOSBs, as appropriate, where the underlying multiple award contract was initially set-aside for small business; and
Clarifying that size is determined at the time of initial offer or response including price, with an exception the general rule when an agency uses an IDIQ multiple award contract that does not require offers for the contract to include price, size will be determined on the date of initial offer for the IDIQ contract, which may not include price; Clarifying that a contracting officer may make an award under a small business or socioeconomic set-aside where only one acceptable offer is received.
DoD Class Deviations
Finally, on December 3, 2018, DoD issued Class Deviation 2019-O0003, which for DoD contracts updates the limitations on subcontracting and the nonmanufacturer rule for all small businesses in the clauses relating to set-asides and sole source awards under FAR part 19.  The Class Deviation updates the required contract clauses.  It is effective immediately, so contractors should check upcoming solicitations for compliance with the deviation to ensure that the updated LOS is included.
Conclusion
The FAR Council's proposed rule provide a welcome standardization to the limitations on subcontracting and the non-manufacturer rule.  This update is especially helpful for DoD contracts, which make the change effective immediately through an accompanying Class Deviation.  However, SBA also provided significant updates to its LOS and NMR rules, which currently create new divergences.
DOL Updates Contractor Compliance Programs
Last week, the Department of Labor's (DOL) Office of Federal Contract Compliance Program (OFCCP) announced three new directives that are intended to streamline their contractor compliance programs. The first directive enhances the OFCCP help desk by creating a self-service option on the OFCCP website. The self-service option will allow contractors to search a dynamic help desk for prior OFCCP inquiries and responses as well as opinion letters.
Another OFCCP directive creates an early resolution procedures (ERP). The ERP will reduce the length of compliance evaluations by resolving problems more quickly. The directive allows for non-material violations to be resolved immediately during desk audits. OFCCP also allows for contractors with multiple establishments to promote corporate-wide compliance with OFCCP requirements.
Lastly, OFCCP streamlining their compliance review procedures. Under a new directive, OFCCP emphasizes that the reviews are governed by the Federal Contract Compliance Manual and rescinds Directive 2011-01 Active Case Enforcement Procedures. The Active Case Enforcement Procedures have already been implemented into agency policies, so the document is no longer necessary. OFCCP hopes that rescinding the document will streamline the audit process and improve efficiencies.
This Week on "Off-the-Shelf": Systems Integration and Its Role in IT Modernization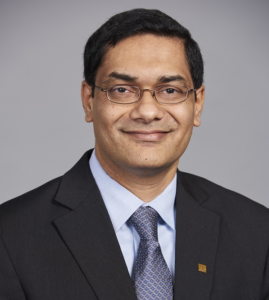 This week on "Off-the-Shelf," Subramanyam Surabhi, Vice President, Consulting Services, Emerging Technologies Practice at CGI Federal discusses the critical role systems integrators are playing in IT modernization.
The federal government continues to move to a much more outcome-based approach to requirements/performance as opposed to a prescriptive, deliverable-based model. In this context, Surabhi shares how CGI and systems integrators generally are supporting adoption of as-a-service models (e.g. cloud), automation and machine learning to improve outcomes for customer agencies and the public.
He also shares his insights regarding the role Agile development and DevOps are playing in meeting customer needs.
Finally, Surabhi outlines the strategic and tactical roles systems integrators playing in meeting customer needs now in in the future.
To listen to the show, click here.
Next Week on "Off-the-Shelf": Cloud, Agile and other Federal Agency IT Modernization Trends with Northrop Grumman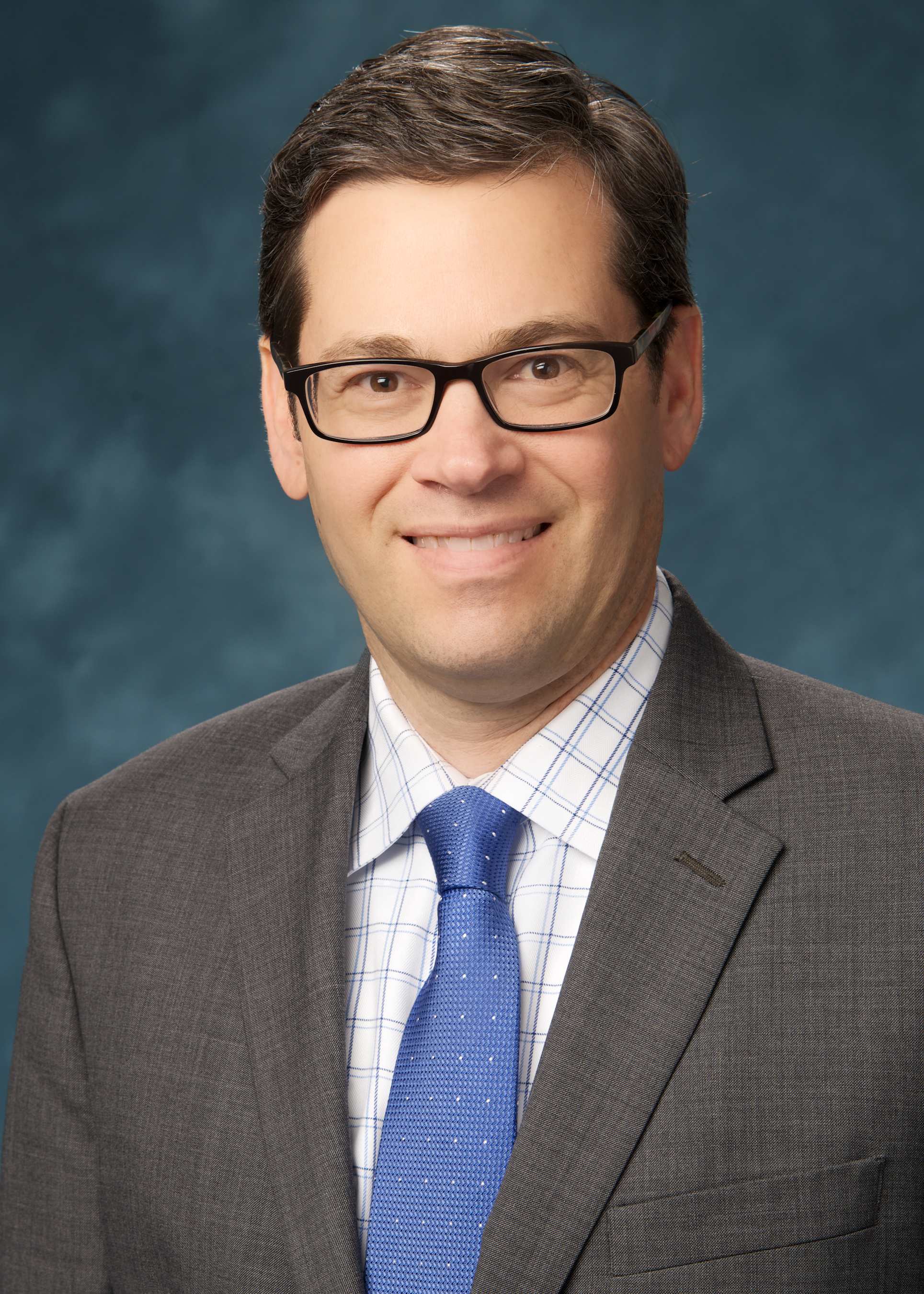 Coming next week on "Off the Shelf," Tom Afferton, Vice President of Civil Solutions at Northrop Grumman, talks cloud, Agile and other Federal IT modernization trends.  Tom shares his insights on customer agency mission challenges and how technology is helping provide solutions.  Tom highlights best practices for IT modernization; highlighting keys to cloud migration, cyber protection and process automation in meeting customer needs.  Tom shares his thoughts on understanding customer agency missions, cultures, and processes in developing effective implementation strategies for IT modernization.
Listen to the program on the Federal News Network on 1500AM next Tuesday, December 11 at 11:00 AM.
Update on DoD Procurement Regulations
Documentation for Interagency Contracts
Earlier this week, the Department of Defense (DoD) issued a final rule which amends the Defense Federal Acquisition Regulation Supplement (DFARS) to remove a documentation requirement for executing interagency contracts. DoD is removing the clause that had advised contracting officers, when providing acquisition assistance to deployed DoD units or personnel from another DoD component, to obtain the best interest determination from the requiring DoD unit or personnel. This change implements Section 875 of the Fiscal Year (FY) 2019 National Defense Authorization Act (NDAA) which removes the requirement for agencies to determine that certain interagency acquisitions represent a best procurement approach. The FAR Council is currently working on a proposed rule to implement this provision Government-wide.
Restrictions on the use of LPTA
DoD issued a proposed rule which would amend the DFARS to limit the use lowest price technical acceptable (LPTA) source selection processes. This rule implements sections 822, 832, and 1002 of the 2018 NDAA. The statutes require that LPTA only be used when:
Minimum requirements can be clearly and comprehensively expressed in terms of performance objectives, measures, and standards
No, or minimal, value will be realized from a proposal that exceeds the minimum technical or performance requirements
The proposed technical approach will require no, or minimal, subjective judgment by a source selection authority
The source selection authority has a high degree of confidence that the technical proposals of all offerors would not result in the identification of characteristics that could provide value or benefit
No, or minimal, additional innovation or future technological advantage will be realized by using a difference source selection
Goods to be procured are predominantly expendable in nature, nontechnical, or have a short life expectancy or short shelf
The contract file contains a determination that the lowest price reflects the lifecycle costs of the products or services being acquired
The contracting officer documents the contract file describing the circumstances justifying the LPTA selection process
Comments on the proposed rule are due by February 4, 2019.
Proposed Rule Would Standardize Limitations on Subcontracting for Small Businesses
On Tuesday, December 4, the Federal Acquisition Regulation (FAR) Council published a proposed rule that would implement standardized limitations on subcontracting, including the nonmanufacturer rule, through a single FAR clause. Currently, the FAR contains subcontracting clauses that are specific to socio-economic programs like women-owned small businesses, HUBZone small businesses, and veterans-owned small businesses. The proposed rule intends to streamline the procurement process by replacing the multiple, program-specific FAR clauses with a single clause that applies across all small business programs.
Earlier this week, Defense Pricing and Contracting (DPC) issued a class deviation, which implements the proposed rule for contracts used by the Department of Defense (DoD). The deviation includes the updated clauses for small business concerns, 8(a) Program participants, HUBZone small businesses, service-disabled veteran-owned small businesses, economically disadvantaged women-owned small businesses, and women-owned small businesses.
Comments on the proposed rule must be submitted by February 4, 2019.
Casey Kelley Promoted to Regional Commissioner
This week, Federal Computer Week reported that Casey Kelley has been appointed as the Regional Commissioner of the Federal Acquisition Service's (FAS) Pacific Rim Region. Kelley has previously served as the Director for Customer Engagement for FAS' Information Technology Category, as well as the Acting Director for GWAC programs, where he was one of the key leaders for the Alliant 2 GWAC. The Coalition congratulates Casey Kelley and looks forward to continuing to work with him in his new role.
GSA Providing OLM Briefing for Industry
Earlier this week, the General Services Administration (GSA) announced that it will be hosting a webinar on Wednesday, December 19, focusing on the Order Level Materials (OLM) rule. Specifically, attendees will have the opportunity to learn more about how industry can properly utilize the new rule.
The OLM rule allows buyers to purchase supplies/services that are not priced on Schedule but directly support a task or delivery order. The rule was implemented at the end of the Fiscal Year 2018 across the following Schedules: Professional Services Schedule, 03FAC, 56, 70, 71, 84, and 738X.
GSA's OLM Briefing for Industry Partners
Date: December 19, 2018
Time: 10:00 AM to 12:00 PM Eastern
Registration: To register for the webinar, click here.