FAR and Beyond Blog
For today's FAR & Beyond Blog, I encourage members to take the time to take the following survey.  It is important that Schedule holders participate in the survey because it will help to inform GSA as it develops a plan for the future of the GSA Schedules program.
Before you take the survey, I'd also like to wish you and your loved ones "Happy Holidays!"  In recognition of the holidays, the Friday Flash will resume in 2015 on January 9th.
GSA Multiple Award Schedules (MAS) Program – Survey for Industry Suppliers
The MITRE Corporation is conducting research for the GSA Multiple Award Schedules (MAS) Program about the GSA Schedules. This study is part of a multi-method research initiative that includes primary and secondary research of GSA and stakeholders from industry and from federal and state government buyers. This survey is designed to collect inputs from suppliers who participate in the GSA Schedules Program and from suppliers who do not hold contracts with the Schedule Program.
You are being invited to participate in this research study because of the important role you play in the federal procurement marketplace – we would like to understand your perceptions and attitudes about benefits of the MAS Program and ideas for improvements. Your participation is voluntary and the information collected will be not be attributable to you or to your company.
This is an on-line survey that will take about 10-20 minutes to complete. Please provide a response to each question in the survey (an asterisk denotes questions that require an answer). Thank you for your participation.
https://www.surveymonkey.com/r/Industrysupplierssurvey
Roger Waldron
President
House Urges OMB Guidance on Reverse Auctions
Chairman Jeff Miller of the House Committee on Veterans Affairs and Chairman Sam Graves of the Small Business Committee are urging the Office of Federal Procurement Policy (OFPP) to issue guidance on the use of reverse auctions.  In a December 4th letter obtained by Federal News Radio, the Chairmen expressed concern that reverse auction tools are being misused to evade competition and compliance with procurement regulations.  They note that according to a December 2013 Government Accountability Office (GAO) report, over one-third of reverse auctions studied by the GAO received only one offer or went through only one round of bids.  Further the Veterans Affairs Office of Inspector General has stated that the use of reverse auctions at the VA "raises serious concerns about the integrity of the procurement process."
Chairman Miller and Chairman Graves recommend that OFPP take the following actions as recommended by the GAO:
Take steps to amend the FAR to address agencies' use of reverse auctions.
Issue guidance:

Advising agencies to collect and analyze data on the level of interactive bidding and, where applicable, fees paid, to determine the cost effectiveness of using reverse auctions, and
Disseminating best practices from agencies on their use of reverse auctions related to maximizing competition and savings.
To read the reverse auction letter, visit www.federalnewsradio.com/pdfs/joint_letter_with_HVAC.pdf.
RFI on Business Due Diligence Information
GSA issued a Request for Information (RFI) to collect information about industry capabilities to conduct business due diligence research to support government risk assessments. This is an important RFI that could impact the obligations under your federal contract.  We suggest that members review the RFI and consider specifically how this policy could or should be implemented in a commercial item environment, particularly with respect to your contracts in the GSA Schedule and GWACs programs.
GSA plans to collaborate with other agencies to establish a common set of risk indicators that can be used as the baseline for business due diligence research. These common indicators and risk research methodologies will complement, not replace existing government supply chain risk management activities.
GSA asks for comments by February 16, 2015 on (1) what types of information should be used as indicators of risk, and (2) how the government might best use technology to enable sharing of business due diligence information between departments and agencies.
The RFI contemplates that research will be conducted on selected Federal contractors.  The scope of the requirement is broader than IT and electronic products.  Any contractor can be impacted that provides products, services, or solutions which connect in any way to a government information system and/or which contain, transmit, or process information provided by or generated for the government to support the operations and assets of a Federal agency. Each agency has discretion to make risk based decisions about which contractors to collect information on.  Examples of how the information may be used include, but are not limited to:
Evaluating contractor responsibility;
Measuring contractor performance;
Assisting in market research, development of source selection evaluation criteria and other solicitation provisions, and contract performance indicators for Federal acquisitions
Paragraph 6 of the RFI, Business Due Diligence Risk Indicators, lists types of information which the government might use to develop a common set of risk indicators.  Some items on the list are shown below.
Supplier/subcontractor qualification requirements and enforcement mechanisms;
Cybersecurity practices, including but not limited to network activity, data breaches, information security practices, and hardware and software assurance;
Mergers and acquisitions activity;
Product and component (including those of sub-suppliers/subcontractors) company and countries of origin;
Logistics and supply chain controls, requirements, and enforcement mechanisms;
Physical security;
Manufacturing practices including component and subcomponent supply chains; and
Demonstrated conformance with U.S. Federal government standards (e.g., Cost Accounting Standards, Facility and Personnel securityclearances, FedRAMP, FIPS, CTPAT, etc.) and/or consensus based international standards (e.g., ISO, SAE, COBIT, etc.) for any of the above indicators.
If you wish for the Coalition for Government Procurement to submit comments on behalf of the association please email your comments to rdicharry@thecgp.org by January 26, 2015.
GSA's OASIS team has released an "estimating tool" to aid government customers prepare the labor portion of their Independent Government Cost Estimate (IGCE). GSA notes that for best results, the user must be familiar with the OASIS and OASIS Small Business contracts through self-study or by attending the Delegation of Procurement Authority training. It is especially important to have an understanding of the Standardized Labor Categories and how they are priced.
Accompanying the release of the tool, GSA also issued an OASIS Estimating Tool User Guide, which provides detailed step-by-step instructions.  The OASIS Pricing Estimation Tool is only available to OASIS customers (both internal GSA users and customer agency personnel) as well as awarded OASIS contract holders.  For more information on the tool and how to access it, visit www.gsa.gov/portal/content/186523.
DLA Announces Superior Supplier List
The Defense Logistics Agency (DLA) recently announced its list of top performing supply contractors for FY 2013 and 2014 as part of the DoD Superior Supplier Incentive Program.  Forty companies were selected based on Contractor Performance Assessment Reporting System (CPARS) ratings, along with several companies that have partnered with DLA on recent savings initiatives.  To see the full list of Superior Suppliers, visit http://www.dla.mil/dla_media_center/Pages/newsarticle201412110930.aspx.  The Coalition congratulates all of our members on this year's list of top performing supply contractors at DLA!
This week, the Department of Defense (DoD) released new draft cloud security requirements as well as a memorandum detailing a new DoD cloud procurement policy.
The Defense Information Systems Agency (DISA) issued a draft of a security requirements guide (SRG) for cloud computing across the Defense Department. When finalized, the SRG will supersede and rescind current guidance under the Cloud Security Model (CSM). The new guidance notes that vendors will need to comply with the new SRG in coordination with their next annual Federal Risk Management and Authorization Program (FedRAMP) reauthorization. The SRG goes further than FedRAMP in that its requirements cover sensitive data for commercial and DoD cloud providers. Comments on the draft SRG are due December 29, 2014.
In addition to the new SRG, Acting Defense Department CIO Terry Halvorsen has issued a memo outlining the Pentagon's new cloud procurement policy. The memo formally allows the military and other DoD agencies to buy commercial cloud services instead of leaving the authority to the Defense Information Systems Agency (DISA). The policy includes a number of directives including the following:
Each DoD agency is to assess its use of cloud services through a business case analysis template (based on cost, security and interoperability) that must be approved by the agency CIO
Commercial cloud services working with sensitive unclassified DoD data are to go through a cloud access point (CAP) approved by the DoD CIO. The Navy's CAP is given as an example.
The memo also announces a public meeting to be held in January by Deputy CIO Richard Hale to gather feedback on the draft from the government as well as private and public partners in the cloud environment.
$1.1 Trillion Spending Bill Signed into Law
On December 16th, President Obama signed into law the recently approved $1.1 trillion spending bill that funds civilian agencies through the end of Fiscal Year 2015 with the exception of the Department of Homeland Security (DHS). DHS has separate appropriations in place until February 27th of 2015, which will then require a new vote by Congress to continue funding. Congress approved the spending bill last week. Federal News Radio has a breakdown of some of the spending bill's highlights that can be viewed here.
On December 12th, Congress approved the 2015 National Defense Authorization Act (NDAA). The bill now heads to the White House for President Obama's signature. Included in this year's NDAA is the Federal Information Technology Acquisition Reform Act (FITARA), which gives new budget and hiring authority to civilian agency CIOs, and codifies several administration initiatives such as data consolidation, and new acquisition workforce training. More information about FITARA can be found here.
Release of Two-Year FedRAMP Plan
GSA has issued a set of future goals for the Federal Risk and Authorization Management Program (FedRAMP). "FedRAMP Forward" details a set of deliverables scheduled over the next two years, including:
Within six months, GSA will have baseline metrics from sources beyond the PortfolioStat metrics currently used
GSA will release automation requirements for vendors and agencies to produce more efficient FedRAMP documentation, and will develop and publish updated third-party assessment organizations (3PAO) requirements
GSA will issue a draft high baseline for non-classified technology systems under the Federal Information Security Management Act
Currently, there are 27 FedRAMP-compliant cloud service providers and 313 accredited 3PAOs. For more information, review FedRAMP Forward. Additionally, Federal News Radio has reported that the Office of Federal Procurement Policy (OFPP) plans to provide guidance clarifying how agencies can best include FedRAMP standards in solicitations.
Veterans Access Choice and Accountability Act – Implications of the New Supplemental Veterans Health Care Program for Drug and Device Manufacturers
By: Donna Lee Yesner, Partner, Morgan Lewis & Bockius LLP and Stephen E. Ruscus, Partner, Morgan Lewis & Bockius LLP
In the wake of the scandal over veteran wait time for health care at certain Department of Veterans Affairs ("VA") medical facilities, Congress acted quickly to improve the care available to veterans, including access to providers outside the VA system.  On August 7, 2014, President Obama signed into law the Veterans Access, Choice, and Accountability Act of 2014 ("Veterans Choice Act"), which authorized veterans to obtain hospital care and medical services from non-VA providers and $10 billion to pay for such care.  Prior to the enactment of the Veterans Choice Act, the VA had voluntarily adopted a policy of paying for veterans' medical care outside the VA system under certain circumstances; however, VA approval was required for these referrals.   By contrast, the new law gives veterans greater access to the hospital care and medical services to which they are entitled under section 17 of title 38 of the United States Code.
The Veterans Access, Choice and Accountability Act – Key Provisions
The new law applies to veterans who are:
 enrolled in a patient enrollment system at the VA established under 38 U.S.C. 1705 and have contacted the VA seeking an initial appointment for the receipt of hospital care or medical services; and
eligible for hospital care or medical services under 38 U.S.C. 1710(e)(1)(D) and have either

unsuccessfully attempted to schedule an appointment at a VA medical facility within the Veterans Health Administration wait-time goals (posted on the internet),
live more than 40 miles from the closest VA medical facility,
reside in a state lacking a VA hospital, emergency care and surgical care or live more than 20 miles from such a medical facility, or
 live 40 miles or less from a medical facility but must travel by boat, air or ferry to reach it or travel is otherwise burdensome due to geographic challenges.
A veteran who meets any of these conditions is referred to as an "eligible veteran."
Section 101(a) of the Veterans Choice Act requires the VA to either place an eligible veteran on an electronic waiting list for hospital care or medical services at a VA facility or, at the veteran's election, authorize care outside the VA through agreements authorized by the statute, or any other laws, from one of four categories of care providers.  Further, the VA must inform eligible veterans of the available care and ensure the electronic waiting list is accessible in order for veterans to determine the wait time and make an informed choice.  If an eligible veteran elects to receive medical care outside the VA, he or she may obtain care from any of the following entities that have entered into agreements with the VA as described in the statute:  1) any health care provider in the private sector, including any physician, that is participating in the Medicare program; 2) any federally-qualified health center as defined in 42 U.S.C. 1396d(1)(2)(B); 3) the Department of Defense, and 4) the Indian Health Service.   To avoid affirmative action program compliance issues, the law expressly prohibits the Department of Labor, Office of Federal Contract Compliance Programs from treating an entity that signs an agreement to furnish health care to veterans as a federal contractor or subcontractor.
When entering into participation agreements under section 101(d) of the Veterans Choice Act, the VA must negotiate rates for furnishing hospital care and medical services and reimburse the entities at the negotiated rates.  In general, negotiated rates may not exceed the rates paid by the Medicare program to providers of services and suppliers as defined in sections 1861(u) and  (d) of the Social Security Act for the same care or services.    However, the VA may negotiate higher rates for care or services furnished to veterans in highly rural areas.  The law prohibits providers from collecting more than the negotiated rate and from collecting a co-payment in excess of any amount that could be collected under chapter 17 of title 38 if the veteran received care from a VA provider.
Veterans must disclose whether they are covered under a health care plan other than Medicare, Medicaid, or Tricare.  If they are covered by another plan, that plan will be primarily responsible. , for hospital care and medical services for a non-service related disability, to the extent the plan covers the care furnished. The VA will be secondarily responsible.  The provider will be responsible for seeking reimbursement first from the primary payer.  Authority to pay for hospital care and medical services through non-VA providers – as either the primary or secondary payer – has been transferred from the Veterans Integrated Service Networks and VA medical centers to the Chief Business Office of the Veterans Health Administration.   Within 90 days after the August 7, 2014 enactment date, the VA must prescribe regulations for the implementation of a system for processing claims and paying bills for authorized care and services.
Impact of Expanded Care on Drug and Device Suppliers
Furnishing medical care to veterans through non-VA providers is a positive development for suppliers of drugs and medical devices as it should increase the utilization of their products.  For example, the VA may pay for products that are manufactured in countries that are not designated countries under the Trade Agreements Act ("TAA") without a non-availability determination, because the TAA only applies to products acquired under a federal procurement contract, not products purchased by private sector health care providers through commercial channels.  At the same time, the law authorizing access to care outside the VA system raises questions regarding reimbursement of supplies, particularly pharmaceutical and biological products, which need to be resolved, perhaps through the claim processing system regulation.   For example, the law specifies that veterans may elect to receive medical services including supplies furnished incident to a medical service from Medicare providers.  It also contemplates that VA provider agreements will cover drugs and devices covered by Medicare Part B, cap the negotiated rate paid for such supplies at the Medicare rate, and follow procedures applicable to participation agreements under the Medicare program.  What is unclear is whether the VA will pay for any drug administered by a non-VA physician and covered by Medicare, or impose its own restrictive formulary on contract providers.
Prior to the Veterans Choice Act, any drugs paid for by the VA were subject to VA formulary requirements.  Not only would it be burdensome for non-VA providers to adhere to the VA formulary as a condition of reimbursement, physicians participating in the Medicare program may be unwilling to sign agreements to treat veterans if they cannot use the same products covered by Medicare and receive the same payment.  Similarly, military treatment facilities and federally-qualified health centers will want to be reimbursed for whatever supplies they use in treating all their patients, not just veterans.  If the VA formulary restrictions do not apply to drugs administered by non-VA physicians, manufacturers of non-formulary drugs may increase utilization of their drugs in the VA market.
Another area requiring clarification concerns prescriptions written by non-VA physicians.  Although the Veterans Choice Act authorizes VA payment for supplies furnished as medical services under the Medicare program, it does not provide a pharmacy benefit outside the VA system, and does not cover drugs dispensed by private sector pharmacies.  If veterans want the VA to pay for their prescriptions, the prescriptions must be dispensed by a VA pharmacy or the agency's mail order pharmacy.   Before enactment of the new law, prescriptions written by non-VA physicians often could not be dispensed by VA pharmacies without a VA physician first seeing the patient and approving the prescription.  In those situations, a veteran still had to wait to schedule an appointment at a VA facility to get the medication.   Hopefully, the VA will not continue that practice under the new law.
It is unclear, however, whether the VA will still require veterans to make appointments with VA doctors in order to obtain certain prescriptions.  Requiring a veteran to wait weeks for a VA appointment or drive many miles to see a VA doctor in order to receive medication, which could be prescribed outside the VA and dispensed by the VA's mail order pharmacy, is clearly contrary to the spirit of the law.  If the VA is concerned with the expense of a drug prescribed by a non-VA doctor, a requirement for electronic or telephonic consultation between the prescribing doctor and a VA doctor should suffice.   In addition, veterans will be issued Veterans Choice cards in order to process payment claims.  Thus, it would be relatively easy for a Pharmacy Benefit Manager to manage prescriptions written by authorized non-VA doctors and dispensed by the VA's mail order pharmacy to Veterans Choice beneficiaries, including any prior authorization requirements.
Finally, it is worth noting that if veterans elect to be treated by DoD physicians, any drugs or devices furnished to veterans at a military treatment facility will be procured by DoD at contract prices available to DoD, including prices under Blanket Purchase Agreements.  Similarly, if veterans elect to be treated at federally-qualified health centers, as defined in section 1905(1)(2)(B) of the Social Security Act, drugs used to treat the veterans will be acquired at deeply discounted prices under pricing agreements authorized by section 340B of the Public Health Service Act.  Thus, the acquisition cost for these providers is well below the Medicare rate, which, for drugs, is generally based on the weighted average sales price for the drug, exclusive of federal sales.  The Veterans Choice Act caps the negotiated reimbursement rate paid non-VA providers for medical supplies at the Medicare rate; however, the statute  does not,  prohibit the VA from negotiating prices below this amount with providers that are beneficiaries of other federal contracts or pricing agreements and have much lower acquisition costs.  Accordingly, the VA could negotiate payment terms with DoD facilities or federally-qualified health centers consisting of a service fee plus the acquisition cost of the drug.
"Incomplete, Inaccurate, and Unverifiable":  An Evening with the OIG's Recent Audit Report on GSA's Administration of Contractor Team Agreements
By:  Jonathan Aronie, Partner, Sheppard Mullin Richter & Hampton
I acknowledge it runs counter to the traditional, universally-accepted, ultra-cool image of DC Government Contracts lawyers, but I must admit I like reading GSA OIG Audit Reports.  So it was with great anticipation that I poured myself a generous glass of milk the other night and curled up in front of a warm desk lamp to devour the pages of the OIG's latest commentary, engagingly titled "Audit of Contractor Team Arrangement Use."
As its title foreshadows, the Report, dated September 8, 2014, recounts the exhilarating tale of the OIG's exploration of GSA Contractor Team Arrangements ("CTAs").  The noble objectives of the audit team, established in the Report's opening pages, were to "(1) determine the extent to which contracting officers follow existing guidance and regulation in the administration of contractor team arrangements and (2) assess contracting officer awareness of risk in improperly administering team arrangements."  They had me at "objectives."  Snuggling up closer to my desk lamp, I read on.
Because GSA's CTA records were "incomplete, inaccurate, and unverifiable" (a finding, incidentally, that would spell disaster for a contractor), the OIG's audit was performed on a limited sample of GSA task orders – 7 orders, to be exact.  The auditors, however, did interview numerous contracting officers and supervisors, and the conclusions they were able to draw from their review are nothing short of hair-raising.  According to the auditors – wait for it – GSA's contracting officers "have been provided minimal instruction and have received no formal training relating to the award and administration of team arrangements."  The auditors also concluded GSA has provided inadequate guidance regarding the use and administration of CTAs.  I was pulled deeper and deeper into the story with each new paragraph.  As I flipped the pages with zest, hungering for the surprise around the next corner, I . . . .
Okay, I give up.  The truth is, there is absolutely nothing surprising, engaging, hair-raising, or even particularly interesting about the OIG's audit findings.  We all have known for years that GSA contracting officers don't understand Contractor Team Arrangements – and, frankly, most contractors don't either.
For the last 15 years or so, I've taught an Advanced Issues in MAS Contracting Course – previously with Carolyn Alston (currently with the Coalition) and currently with Larry Allen (previously with the Coalition) – and the issue of CTAs comes up in every class.  The pervasiveness of the confusion among Government COs and contractors never ceased to amaze me – at least until I attended a CTA course at GSA Expo a few years back taught by a now-retired CO.  With due respect (and apologies) to the many good COs and Government teachers out there, the course was awful.  The information was vague, not useful, and, in many ways, just plain wrong.  Thus, it came as no surprise to me, as it probably didn't to you, that the GSA OIG auditors concluded COs are not being well educated on this topic.
I was more interested in the OIG's view of the consequences of the lack of training and guidance.  The consequences identified by the auditors, however, were presented through the lens of a Government actor – not a contractor.  While I don't quibble with the correctness of the auditors' findings, I do regret they ignored most of the risks to the contractor of misunderstanding CTAs.  And there are several.  But before getting to that, let's get some basics out of the way.
A CTA is an agreement between two (or more) GSA Schedule contractors to provide a solution to an authorized Schedule purchaser that neither could provide on its own.  In GSA's words, a CTA allows Schedule contractors "to meet the government agency needs by providing a total solution that combines the supplies and/or services from the team members' separate GSA Schedule contracts.  It permits contractors to complement each other's capabilities to compete for orders for which they may not independently qualify."  Here are a few other important elements of CTAs:
All participants in a CTA must have their own Schedule contract, and must contribute something to the CTA.
The products or services offered through the CTA must be "on Schedule" just as they would have to be if offered by a sole Schedule holder.  (Open market items may be offered only as provided in FAR Part 8.)
Notwithstanding the penchant of Schedule contractors to characterize one member of the CTA as the prime and the other member as the sub, in fact, all CTA participants are primes.  The leader commonly is known as the "Team Lead," while the others commonly are known as "Team Members."  But, legally speaking, they all are primes.  As the OIG pointedly reminded GSA in its Audit Report, "each team member is a prime contractor and should be treated as such."  The point is critical for reasons discussed further below.
As prime contractors, all CTA participants have "privity of contract" with the Government.  In other words, all participants assume the rights of, take on the obligations of, and subject themselves to the risks of being a prime contractor.
All CTA participants are responsible for complying with the terms and conditions of their respective Schedule contracts, including pricing terms, TAA requirements, Price Reductions Clause obligations, labor qualification requirements, etc.
Each CTA participant is responsible for reporting its own revenue and paying its own IFF.
And importantly, each CTA participant – whether it views itself as the lead or as a member – is at risk for any non-compliance, including breach risk for its or its teammates' non-compliance, past performance risk for its or its teammates' performance failures, False Claims Act risk at least for its own recklessness (and possibly for its teammates' recklessness if it was known), and, as a practical matter, reputational risk for most anything that goes wrong regardless of fault.
With that as background, let's now take a look at the aspects of a CTA that create some of these risks from the perspective of the contractor.
Billing Errors Risk
In the context of a Subcontract, the prime contractor must have all products/services on its Schedule and must bill the Government at or less than its Schedule price – even if the products/services are provided by a subcontractor.  This means that, unless a unique solicitation provision directs otherwise, the prime contractor can "mark up" the subcontractor's price to the prime's Schedule price.  In the context of a CTA, however, each participant is beholden to its own price list.  Thus, the team lead cannot "mark up" a team member's products/services beyond that team member's Schedule price.  Failure to appreciate the difference between a Subcontract and a CTA can create the risk of pricing errors and, at the very least, the risk of confusion among COs and auditors.
IFF Reporting Risk
Each team member is responsible for paying its own IFF on sales made through a CTA.  Where CTAs are structured so the Team Lead handles all interactions with the customer, however, the Team Lead sometimes pays the entire IFF obligation and, consequently, the Team Members may lack visibility into the timing or even the amount of Schedule revenue.  While GSA typically receives its due tribute in any case (since, as noted, the Team Lead sometimes pays the full IFF amount), the absence of a specific, traceable payment by the Team Member can create all sorts of problems when it comes time for IOA reviews and/or OIG audits.
Labor Qualification Risks
A prime contractor must ensure all personnel working on the project meet the labor qualification requirements set out in the prime contractor's GSA Schedule contract – whether or not the individual performing the work is employed by the prime contractor or a subcontractor.  In contrast, each participant in a CTA must ensure its personnel meet the labor qualifications set forth in its own Schedule contract.  Here again, a clearly written CTA is essential.  Lack of clarity regarding the nature of the contracting relationship can increase the risk of an inadvertent contract breach in an area (i.e., labor qualification issues) that increasingly is a favorite among auditors.
Ability-to-Offer Risk
As GAO has made clear again and again over the years, except in very limited situations, Schedule procurements require the proposal of Schedule items.  The failure to offer products or services on the offer's valid Schedule contract can result in rejection of the proposal, or, if it does not, will provide fodder for an easy bid protest.  While a contractor bidding under a CTA can pull from any/all of its teammates Schedule contracts to prepare a compliant 100%-Schedule solution, a prime contractor cannot pull from its subcontractor's Schedule if the prime does not have the product/service on its own Schedule.  The prime contractor must have 100% of the items on its own Schedule.  One unlucky contractor found this out the hard way back in 2007 when it submitted a quotation in response to a management operations RFQ, but didn't make clear it was proposing as a Contractor Team.  Consequently, GSA rejected the quotation, finding it not to be a CTA and finding the offeror did not independently hold all of the necessary Schedule items required by the RFQ.[1]
Price Reductions Clause Risk
This one is best described through the ancient and time-honored art of a war story.  I had a client years ago that entered into what it thought was a prime/sub relationship with another Schedule holder.  It was a service contract for the military and the "prime" didn't have all the necessary labor categories on its Schedule so it "subbed" to my client.  As many companies do, the companies structured their relationship as a prime/sub arrangement, with the "sub" providing personnel at a discount to the "prime," and then the "prime" marking up the personnel to its Schedule price; the markup serving as the "prime's" fee.
A year or so after the project came to an end, the "sub" was hit with an OIG audit.  The auditor saw the "discounts" to the "prime" and accused it (the "sub") of violating its Price Reductions Clause.  (The company's Basis of Award included prime contractors.)  The auditor did not particularly care that the Government was the ultimate customer.  He saw only a discount to a BOA customer and, to him, that spelled PRC violation.
Nor was the auditor taken by the company's argument that the relationship actually was a CTA and, therefore, the sales to the "prime" actually were sales to the Government because (as you know if you've read this far) each CTA member is a prime contractor.  The company's argument was not made any easier when the auditor reviewed the order (which only referenced the "prime"), reviewed the agreement between the "prime" and the "sub" (which was titled a "Subcontract" and referenced only a "prime" and a "sub"), and recognized that the "prime" had paid the totality of the IFF (an action consistent with a prime/sub relationship, not a CTA).  Had the parties clearly identified the agreement as a CTA, employed the correct terminology, and acted consistent with GSA's CTA guidelines, there would have been no PRC violation allegation.
The moral of this little tale is this:  Words matters.  Contractors should use prime/sub when dealing with a subcontract, and use lead/member when dealing with a CTA.[2]
Risk Mitigation Techniques
Add to the foregoing risks the additional, mostly-Government-facing risks identified in the OIG's Audit Report and you have yourself one very confusing, very misunderstood, and very risky contract vehicle.  This is not to say, of course, you should avoid entering into CTAs.  But you should look before you leap, understand the rules and the risks, and take compliance seriously.  And, oh yes, don't read the OIG Audit Report as though it sets forth all the risks!
In its Audit Report, the OIG identified a number of measures GSA can/should take to help reduce some of the confusion around CTAs.  These involved better training for COs, better internal record keeping systems within GSA, and better policies.  While industry awaits these enhancements, there are things contractors can do to protect themselves.  Here are a few:
Understand the difference between a Subcontract and a CTA, and clearly identify which vehicle you are employing.  Be clear internally, be clear to your teammates/ subcontractors, and be clear to the Government.
Do not rely on oral CTAs (or oral subcontracts for that matter).  Prepare properly crafted CTAs in writing.  While, as confirmed by the OIG, GSA historically has paid little attention to the content of CTAs, the agency's website does offer a pretty good list of what contractors should include in their CTAs.  See www.gsa.gov/portal/content/202253.  While GSA identifies these elements as requirements of a CTA (i.e., "The CTA document must address" X or Y), they are not.  They are, however, quite good recommendations.
Share the CTA with the contracting officer.  GSA "strongly encourages" contractors to do so, and so do I.
Use correct terminology.  If you are establishing a CTA, call it a CTA and identify one company as the Lead and the other as the Member.  If you are establishing a subcontract, call it a subcontract and identify one company as the prime and one as the sub.  Do not use the terms interchangeably.[3]
Try to have the award issued in the name of the CTA rather than in the name of one member of the CTA.  If this is not possible (e.g., because the agency, for whatever reason, resists), then try to have the CTA identified on the face of the award document.  As the OIG recognized in its Audit Report, contracting officers often do not remember to do this on their own.
Identify clearly in the CTA (and in the proposal and/or contract) which team member will submit invoices and how payment is expected to be made.  Remember, while the Government should pay each team member independently, agencies rarely want to take that approach, and GSA does not force them to.  Failure to deal with invoicing and billing issues early can create great confusion down the road as auditors struggle with reconciling reported revenue to internal records.  The OIG correctly recognized this issue in its Audit Report as well.
*          *          *
In hindsight, perhaps I was too hard on the OIG in my introduction.  While GSA's CTA files may be incomplete, inaccurate, and unverifiable, the Audit Report nonetheless got it right.  CTAs are misunderstood by the contracting community – industry-wise, CO-wise, and otherwise.  So maybe the Audit Report was not as exciting as I had hoped, but it did provide a good opportunity to reflect upon a risky area of GSA Schedule contracting.  Perhaps the sequel will be more riveting.  GSA estimates it will publish updated CTA regulations by April 2016.  I plan to be the first in line to get a copy so I once again can curl up in front of my warm desk lamp with a nice glass of milk and get lost in the world of GSA Schedule contracting.  Oh, what a life!
Jonathan is the co-managing partner of Sheppard Mullin's Washington, DC office, and has been practicing government contracts law since 1994.  He is the co-author of the GSA Schedule Handbook (West Publishing), teaches on a variety of Government Contracts topics across the country, and is a frequent speaker at Coalition events.  When not reading or writing about Government Contracting, he can be found trying to get control over his two young girls, one of whom became a teenager this month.
[1]               The Computer Cite protest (B-299858) is an interesting one and a good read for contractors participating in CTAs.  In the bid protest that followed GSA's rejection of the offer, the offeror contended its teaming agreement satisfied "the essential requirements for a CTA. . . ."  GAO disagreed.
[2]               For those interested, the audit actually came to a very interesting and successful conclusion.  Since the "prime" did not have the necessary labor categories on its Schedule and the "sub" did, we explained to the auditor that either (1) the prime and the Government agency violated the procurement rules by providing/procuring non-Schedule services under a Schedule procurement or (2) the parties actually had intended to establish a CTA, but simply failed to use the proper language.  Ultimately, the auditor went with door number two, which, legally, was the correct result.  The parties' poor terminology and documentation, however, caused what should have been a simple audit to turn into a very expensive one.
[3]               To add to the confusion, in the context of a CTA, either team member also may have subcontractors of its own.  But that's an article for another time.
Off the Shelf with Jon Etherton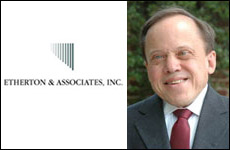 This month on Off the Shelf, Jon Etherton, president of Etherton & Associates, Inc., and senior fellow at the National Defense Industrial Association, provides a briefing on a new NDIA report titled: "Pathway to Transformation: NDIA Acquisition Reform Recommendations".
The NDIA report sets forth a series of recommendations for improving the performance of the acquisition system, in particular the defense acquisition system.
As one of the chief architects of the report, Etherton provides his insights on three areas of recommendations: (1) Authority and Accountability; (2) Matching Requirements to Resources; and (3) Evidence-Based Decision Making.
He covers a range of specific recommendations in each area including recommendations for promoting innovation through the commercial marketplace, raising the simplified acquisition threshold, and improving data reporting and analysis. To listen to the discussion, visit the Off the Shelf program page.
FAR Interim Rule on Contractor Minimum Wage
The FAR Council published an interim rule this week implementing the Department of Labor's contractor minimum wage of $10.10 per hour.  The rule, effective February 13, 2015, creates a new FAR subpart 22.19, Establishing a Minimum Wage for Contractors, and FAR clause, 52.222-55, Minimum Wages Under Executive Order 13658.  According to an article by Wiley Rein, FAR 52.222-5 is to be included in bilateral modifications extending a contract longer than six months.  The FAR Council also suggests that the clause be included in IDIQ contracts with at least six months or a significant number of orders remaining.  The rule is to flow down to all subcontracts, at any tier, covered by the Service Contract Act (SCA) or Davis-Bacon Act (DBA).  The interim rule covers price adjustments and provides guidance on these calculations.  For more details, visit www.gpo.gov/fdsys/pkg/FR-2014-12-15/pdf/2014-29137.pdf.  Comments are due February 13, 2015.
FAR Prohibitions on Contracting with Inverted Domestic Corporations
The FAR Council published two cases this week on prohibitions on contracting with inverted domestic corporations.  An interim rule, published December 15th, amends current FAR provisions that address the government-wide prohibition of appropriated funds for contracts with foreign incorporated entities that are inverted domestic corporations or subsidiaries of such entities.  The interim rule amends FAR 9.108 and the associated solicitation provisions and contract clauses so that it is up to date with the latest appropriations.  It also clarifies some of the existing FAR language in the "inverted domestic corporation" definition.
In addition, the FAR Council published a proposed rule on December 15th designed to increase the government's ability to identify a company's status as an inverted domestic corporation.  The rule proposes to require any such company to complete two yes/no check-off boxes on whether it is an inverted corporation, or a subsidiary of one, so that the government will know which companies are subject to the prohibition.  Offerors are required to report their current status during the submission of an offer or their annual anniversary for their registration in the System for Award Management (SAM).  Finally, the rule proposes that any company that becomes an inverted domestic corporation or a subsidiary of one give written notice to the contracting officer within 5 business days from the date of the inversion.
Comments for both rules are due February 13, 2015.