In June 2023, the Coalition published its sixth annual Federal Market Report for fiscal year (FY) 2022. The Federal Market Report is a go-to resource that provides insights into contract compliance, as well as trends on the GSA and VA Schedules, governmentwide contract vehicles, small business spending, the federal healthcare market, and more.
Some of the highlights of the FY 2022 Federal Market Report include:
Spending through the Schedule Program increased in FY 2022, exceeding $40 billion in spending. Services accounted for 76 percent of Schedule spending.
BPA spending exceeded $21 billion in FY 2022. However, there was a decrease of 1.7 percent from FY 2021. This marks the second time in the last 20 years that BPA spending has decreased, with the last time in 2013 during the Sequestration.
For the fifth consecutive year, IDIQ contracts account for about half of Federal contract spending. Despite preferences for multiple award contracts like the GWACs and the Schedule, single award, agency-specific IDIQs are still more prevalent than their multiple-award counterparts.
Increases in Federal healthcare spending continued in FY 2022, representing nearly 14 percent of all contract obligations.
Commercial item spending has increased in each of the last nine years. Commercial item spending accounted for over 34 percent of all Government contracting spending in FY 2022.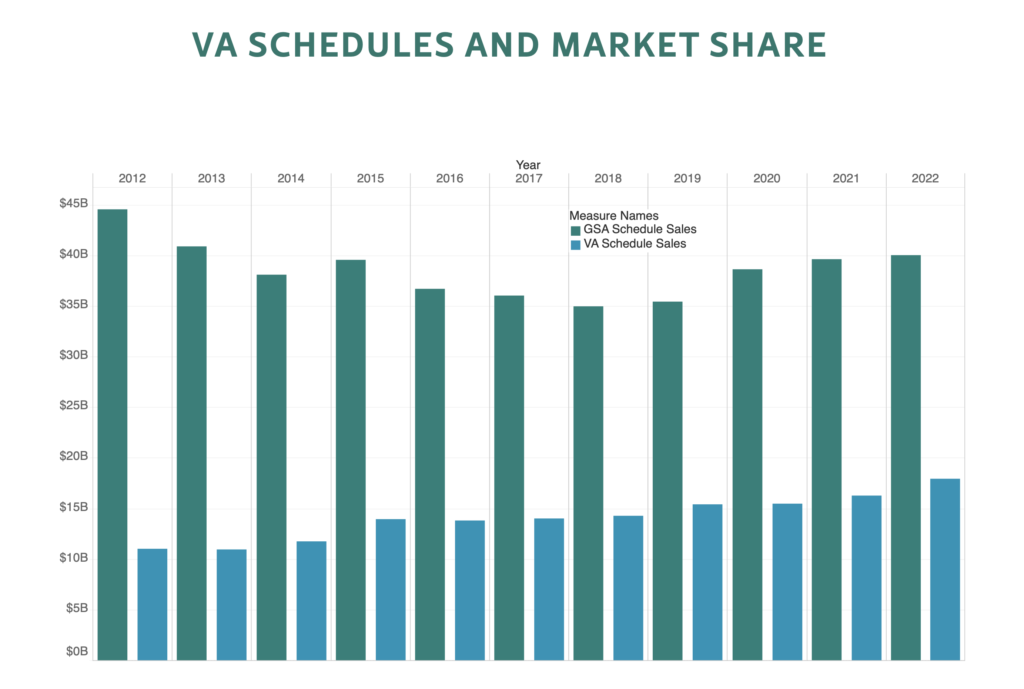 To view the Federal Market Report, click the button below. Note: The Federal Market Report is available to Coalition members only. For any questions, please contact Michael Hanafin at mhanafin@thecgp.org.