Improvements Needed to Enhance the Effectiveness & Efficiency of the Program
The Coalition for Government Procurement is the single most effective voice for commercial service and product companies selling in the federal market. For more than 40 years, the Coalition has brought together public and private sector procurement leaders to work towards the mutual goal of common sense acquisition. Members have access to the latest federal compliance and policy information, which serves as the foundation of a successful government business.
News
Coalition Testifies on Modernizing the VA Supply Chain
On September 16, the Coalition testified before the House Committee on Veterans Affairs Subcommittee on Oversight and Investigations on "Modernizing the VA Supply Chain: Lessons from the Pandemic."  View Coalition President Roger Waldron's oral statement here and the written statement submitted for the record here.
DoD Granted Section 889 "Part B" Waiver until Sept 30
On August 12, the Department of Defense was granted a temporary waiver of Section 889 of the FY19 NDAA. The waiver is through September 30, 2020 and was provided by the Director of National Intelligence. Read more here.
President Signs Executive Order on Essential Medicines 
On August 6, President Trump signed an Executive Order on Ensuring Essential Medicines, Medical Countermeasures, and Critical Inputs Are Made in the United States.  The order addresses U.S. reliance on medicines sourced through China and urges domestic production of "essential medicines."
GSA Awards Contracts to Three Commercial Platform Providers
On June 29, GSA announced contract awards to three e-marketplace platform providers as part of implementation efforts for the Commercial Platforms initiative and Section 846. To read about the awards, click here.
Coalition Requests Update on Unpriced Schedules
On June 12, the Coalition submitted a letter to GSA Administrator Emily Murphy requesting an update from GSA on its plans to allow for unpriced schedules, including a timeline for implementation and execution of this important authority.
Coalition Testifies on Building a Resilient VA Supply Chain
On June 9, 2020, Coalition President, Roger Waldron, appeared at a hearing before the Senate Committee on Veterans Affairs to discuss, "Building a More Resilient VA Supply Chain."  To read the Coalition's testimony, click here.
Upcoming Events & Meetings
Save The Date for These Upcoming Coalition Events
October 28 – Webinar: Executive Order on Combating Race And Sex Stereotyping
Please join the Coalition on October 28th as we host Trina Fairley Barlow and Rebecca L. Springer, both Partners at Crowell & Moring, for a webinar on the recent EO on Combating Race and Sex Stereotyping.
On September 22, 2020, the White House issued Executive Order 13950 – Combating Race and Sex Stereotyping, which prohibits federal contractors and grantees from providing training or other programming that "inculcates in its employees any form of race or sex stereotyping" or assigns "fault, blame or bias to a race or sex…because of their race or sex."  Penalties for violation of the Executive Order may include contract suspension, cancellation or debarment.
This presentation will explain the types of training and other programming prohibited by the Executive Order, discuss the recent guidance issued by the Office of Federal Contract Compliance Programs, identify key upcoming deadlines and governmental enforcement plans, and share next steps for contractors and grantees to consider as they assess and implement their internal compliance strategies.
Click here to register.
October 29 – Webinar: How Supply Chain Security Fits Into CMMC
The Coalition is pleased to host Bob Metzger of Rogers Joseph O'Donnell, PC, and Emile Monette from Synopsys, Inc., for a webinar on How Supply Chain Security Fits Into CMMC.  This webinar will take place on October 29th from 12:00pm – 1:00pm EST.
DoD's new CMMC Interim Rule focuses on industry protection of Controlled Unclassified Information against threats to networks and information systems.  Already, DoD is planning to extend the CMMC framework to address national interests beyond data protection, such as product integrity, protection of operational technology (OT) and action to identify and respond to supply chain threats. This forward-looking program will forecast how the public sector will address key vulnerabilities in OT and the supply chain in the future.
As concerns the supply chain, the presentation will address distinct risks to hardware, software, logistics and the workforce. They will review the range of Congressional and agency initiatives already underway or in the works.  They will also consider how emerging standards and best practices will influence government and industry measures to protect OT and supply chain security, and will discuss key enabling technologies, such as supply chain illumination.  Regardless of whether there is a change in Administration, we expect new laws, regulations and government policies, as well as acquisition and oversight measures like those DoD has recently applied for cyber security to continue and potentially even increase.  Their intent is to help companies understand the emerging cyber supply chain risk management landscape and plan now for the new requirements that lie ahead.
Emile Monette, Esq., is the Director of Value Chain Security at Synopsys, Inc. His expertise lies at the nexus of cybersecurity, supply chain risk management, and federal procurement. He has unique experience in the fields of cybersecurity and procurement in the federal government, previously holding positions at the Cybersecurity and Infrastructure Security Agency, the General Services Administration, Congress, the Executive Office of the President, and the US Air Force.
Bob Metzger is a lawyer in private practice with the firm of Rogers Joseph O'Donnell, PC.  He is a co-author of the 2018 MITRE "Deliver Uncompromised" Report which contributed to present DoD security initiatives including CMMC. Bob is a widely published author on a variety of cyber and supply chain security subjects and served on the Defense Science Board Cyber-Supply Chain study.
Click here to register.
November 17 – 18: 2020 Virtual All Member Fall Training Conference: Focusing on the Business of Government
The Coalition for Government Procurement is pleased to invite you to our 2020 All Member Fall Training Conference: Focusing On The Business Of Government.  This virtual training event will take place on November 17 -18, where we will combine our traditional conference with our normally separate Healthcare Procurement Training Conference for a two-day all member event that requires only one registration.  Please take a minute to review our DRAFT agenda as we are proud of the wide variety of topics available and speakers participating.
We are also happy to confirm that Tom Davis, current Partner at Holland & Knight and former 14 year Member of Congress (VA), will be our Keynote Speaker both days!  While his overall discussions will be about What Happened This Election And What Does It Mean? – his remarks on the second day will dive deeper into what the election results mean for the healthcare industry.
After numerous panel discussions, both days will conclude with your pick of a wide variety of Business Intelligence Sessions.  You can choose your favorite session to attend "live" so you are able to take advantage of the Q&A portion, and then listen to the other recorded sessions at your leisure.
Click HERE to register, and contact Matt Cahill at mcahill@thecgp.org if you are interested in sponsorship opportunities.
Excellence in Partnership Awards
We are pleased to announce that the Excellence in Partnership (EIP) Awards will continue in 2020 and the awardees will be announced and recognized during the two-day virtual conference.  The EIP Awards honor individuals and organizations in the acquisition community who have made significant contributions to the procurement system by delivering best value and meeting agency missions. Historically, these awards have recognized individuals, organizations, and contractors involved in procurement with GSA, VA, DOD, DHS, and other government agencies.
Click here to review this year's award categories and click here to submit your nomination for a 2020 EIP Award. If you have questions or need assistance regarding the EIP Awards, please contact Michael Hanafin at mhanafin@thecgp.org.
December 3 – Webinar: Trillions in Taxpayer Funds: The Next Phase – Fraud, Investigations, and False Claims
Over the past months, statutes representing massive efforts to support the economy and business have been enacted. Agencies have been provided new authorities, existing authorities have been relaxed, and government has distributed vast sums to companies through various methods, including procurements, loans, loan guarantees, and grants. This webinar will explore the risks associated with these actions and the inevitable investigations and claims of fraud that are likely to arise from participation in these programs.
Risks of new or revised procurement authorities, e.g., how broadly can OTAs be used for procurement?
Risks of CARES Act funding, e.g., are statements in support of receipt of 3610 funds accurate?

Have IDIQ vehicles been used just to just move dollars without regard to scope of the vehicle?

How accurate are statements made to obtain Paycheck Protection Program loans?

Are applications for new medical, medical equipment, therapeutics, and pharmaceutical procurement and grant programs completely truthful?

REAs and claims for contract interruptions, delays and restarts – can recovery be supported?
–        Certifications, certifications, certifications  – how careful were you?
PARTICIPANTS:
Marcia G. Madsen, Partner, Mayer Brown, Chair Government Contracts Practice and Co-Chair National Security Practice
David F. Dowd, Partner, Mayer Brown, Government Contracts
Luke P. Levasseur, Counsel Mayer Brown, Government Contracts
Marcus A. Christian, Partner Mayer Brown, Cybersecurity, White Collar Defense and Compliance (formerly, Executive AUSA Southern District of Florida)
Richard M. Rosenfeld, Partner, Mayer Brown, Securities Enforcement and Investigations (formerly Chief Investigative Counsel Troubled Asset Relief Program)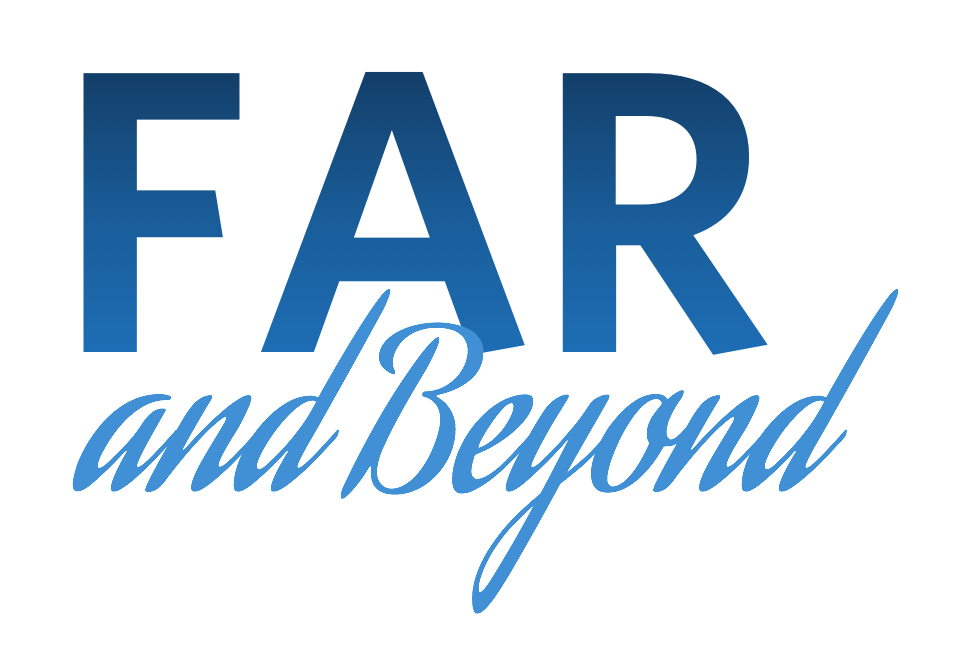 We have less than a month to go until the Coalition's 2020 Fall Training Conference: Focusing On The Business Of Government. This virtual training event will take place on November 17 – 18, and it...