The Coalition for Government Procurement is the most effective voice for commercial companies selling in the Federal market.
Comments on Federal Sustainability Re-Organization
The Coalition has submitted comments on proposed rule FAR Case 2022-006, Sustainable Procurement, which reorganizes FAR Part 23 to focus solely on sustainability and changes the Federal Government's approach to purchasing sustainable products.
View the Comments
Recommendations to Update GSA Price Evaluation Processes
The Coalition has sent a letter to GSA compiling member feedback on FAS Policy and Procedure (PAP) 2021-05, Evaluation of Federal Supply Schedule Program Pricing.
View the Letter
Government Shutdown Resources for Contractors
Based on reports from Capitol Hill, the Government faces a potential shutdown beginning on October 1st. To that end, the Coalition has provided a list of resources to assist federal contractors in their planning.
View the Resources
GSA Announces FAS Reorganization
GSA announced that beginning in FY24, the Federal Acquisition Service will implement a planned reorganization of several business lines to meet the needs of federal customers and simplify interactions with GSA.
Learn More
Medical Supply Chain Commercial Best Practices Compared to VA
In August, the Coalition performed a review to identify and assess the best procurement practices in the larger commercial health care sector and compare them to current VA medical supply chain practices to identify potential opportunities for alignment.
Read the Paper
Coalition Urges Greater Clarity on TikTok Ban
The Coalition has submitted its final comments on the FAR interim rule banning TikTok from IT used in Federal contracts.
View the Comments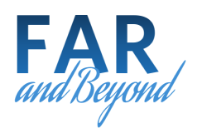 Recent Posts
An Invitation from the President: Come Celebrate the Holidays at the Coalition's End-of-Year Party, Dec. 13!
As we approach the end of the year, I look forward to the opportunity to pause, appreciate, celebrate, and, most importantly, say thank you. That's what the Coalition will be
Read More
Thank you for an Outstanding Fall Training Conference!
The Coalition for Government Procurement would like to thank everyone who attended this week's Fall Training Conference: "What is Fair and Reasonable?" Your participation played a key role in the
Read More
Special Thanks To Our Keystone Members