July 30, 2015
Golf, Excellence in Partnership Awards, and Fall Training Conference
The heat and humidity are here, but the good news is that also means we are gearing up for our 3rd Annual Joseph P. Caggiano Memorial Golf Tournament!  This year's tournament will once again be taking place at the beautiful Whiskey Creek Golf Club in Ijamsville, MD on August 26th and will be played as a four-man scramble (best ball on each shot).  This charity tournament is to honor our good friend and colleague, Joe Caggiano, who was a 23-year veteran of the federal contracting marketplace and a naval veteran as well.  Last year, in honor of the Coalition's 35th anniversary, and in conjunction with The George Washington University, we created a scholarship/fellowship to provide financial support to a deserving veteran concentrating their studies in the field of US Government procurement and pursuing their JD or Masters at GWU.  Once again, 100% of this year's tournament proceeds will be applied towards the Coalition for Government Procurement Endowed Government Procurement Scholarship/Fellowship Fund!  To add additional excitement, Lockheed Martin has generously donated an entire suite to a Washington Caps game that will be auctioned off!
I want to thank our two title sponsors – Integrity Consulting and CohnReznick – for your early support of this fun and meaningful event.  We still have several sponsorships still available including beverage cart sponsors and hole sponsors, and we of course want to ensure all 144 spots are filled for an enthusiastic shot gun start at 11:00.  If you haven't already, start organizing your foursome (individual golfers are great, too!) and get registered or contact Matt Cahill at mcahill@thecgp.org.
Want to support this great cause, but golf isn't your game?  Join us at our 16th Annual Excellence in Partnership Awards on the evening of October 21st at The Westin Tysons Corner, where we will be holding a silent auction to raise funds for the same endowment while we honor acquisition officials who have made significant strides in promoting and utilizing multiple award contracting vehicles.  Awards are given to individuals, organizations, and contractors involved in procurement with GSA, VA, DoD, DHS, and other government agencies.  Nominations will be accepted until September 18th.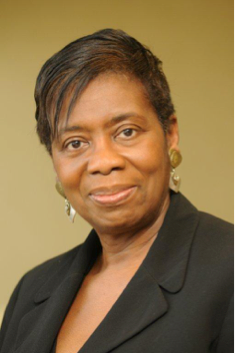 Also important to this year's EIP Awards, we invite you to come share your appreciation and offer best wishes as Carolyn Alston, our dear friend and colleague, begins her retirement!  We've been lucky enough to have her with us at the Coalition for Government Procurement as our Executive Vice President & General Counsel for the past three years.  Carolyn has had a distinguished career in industry and with GSA where she was a senior attorney in the Office of General Counsel and was the acquisition official leading the development of GSA's MAS policy. She also served as GSA's Assistant Commissioner for Acquisition, responsible for the MAS program.  Carolyn's incredible dedication, commitment, and professionalism have defined her entire career. She truly stands as an embodiment of the "Excellence in Partnership" spirit, working patiently and respectfully with all parties to deliver common sense acquisition policies and procedures to the federal marketplace. The ultimate professional, but also a friend, Carolyn will be deeply missed by all and we wish her well!   We look forward to honoring Carolyn and all of EIP Awardees and tables will fill up quickly, so please don't delay and register today!  A big thank you to our title sponsor –  General Dynamics Information Technology!
The following day (October 22nd) at the same location, we will be having our 2015 Fall Training Conference titled Acquisition Reform: Assessing the Impact on Business Opportunities and Liabilities.  Thank you to this year's Fall Training Conference title sponsor – AvKARE!  Speakers will be discussing the status of legislation, acquisition reform, business outlooks, and more.  During lunch, Francis Rose from WTOP will be facilitating a rousing discussion and brainstorming on Generating an Industry Response.  Afterwards, we will be holding our much anticipated afternoon breakout sessions, which will offer a unique opportunity to get the latest information on the most significant contracts in federal government.  These Myth-buster sessions will include:
Doing Business with the VA
Doing Business with DHS
DOD Update
Alliant Update
GSA Schedules Modernization
The GSA Acquisition Centers
Update on Government-wide IT Acquisitions
Check out our incredible lineup of panelist and the entire day's agenda and don't forget to register!
If your company is interested in being a sponsor for any of the events listed above, please contact Matt Cahill at mcahill@thecgp.org or 202-315-1054.