March 24, 2016
The cherry blossoms are blooming in Washington, DC this week—it's the sign of a new season and the coming of the Coalition's Spring Training Conference!  The theme of this year's conference is Outlook into 2017: What Transition Means for Your Federal Business Opportunities.  It will be held on Thursday, April 28th at the Fairview Park Marriott in Falls Church, VA.
The conference agenda is full of not-to-miss updates and information for the procurement community, both inside and outside government.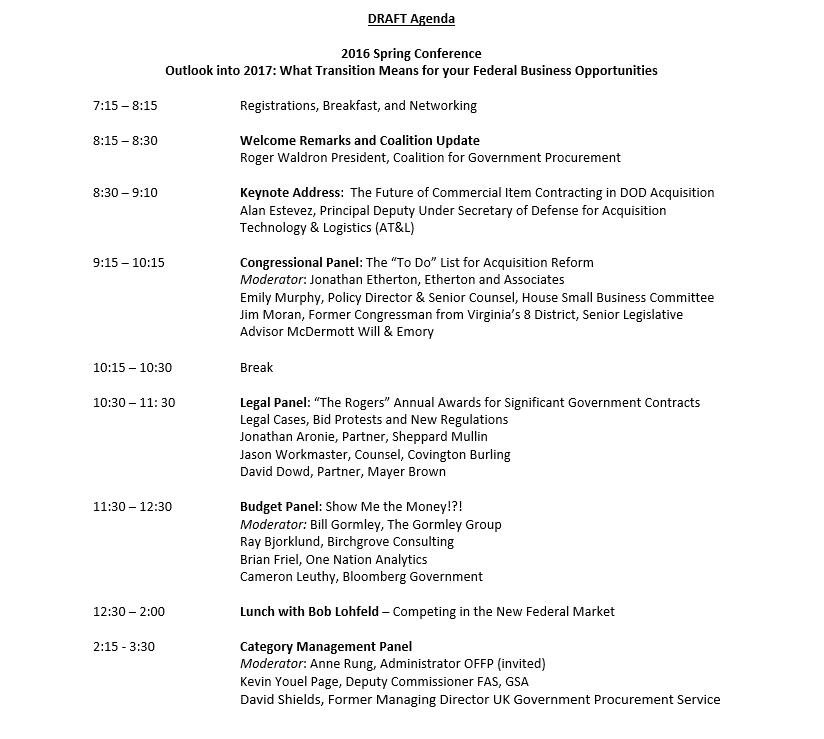 We hope that you can join our 2016 Spring Training Conference! Please register by clicking here. Additionally, we encourage you to review all of our Spring Conference sponsorship opportunities here. For assistance with registration or to discuss sponsorship opportunities, please contact Matt Cahill at mcahill@thecgp.org or 202-315-1054.