May 17, 2018
Thank you to everyone who attended the Coalition's 2018 Spring Training Conference, The Future of Acquisition Shared Services and Interagency Contracting. With the recent whirlwind of procurement policy activity, the Conference delivered timely and relevant information on the evolving Federal marketplace and the future of acquisition. With increased participation each year, the Coalition is encouraged by the acquisition community's positive feedback and we would like to thank you for your support. We are especially appreciative of Emily Murphy, GSA Administrator, for providing the morning Keynote Address, "Expanding on GSA's Four Priorities," which helped set the tone for a productive and informative dialogue throughout the day.
The Coalition would like to extend a special thank you to our title sponsor:

Your generous support means a great deal to the Coalition, and we cannot thank you enough.
We would also like to thank our Gold Sponsors, AvKARE, Inc. and The Gormley Group, Silver Sponsors, CACI and ManTech; Consulting Firm Sponsor, BDO; Lunch Sponsor, Sheppard Mullin; Breakfast Sponsors, E3 Federal and Baker Tilly; Refueling Station Sponsors, Concordance and Privia; and Business Intelligence Session Sponsor, SAIC.
Thank you to Ray Bjorklund, President of BirchGrove Consulting, for providing a thorough market update and shared services snapshot to get the morning kicked off.
In addition, the Coalition would like to thank our many government speakers, including:
Pete Burr, Deputy Director of FEDSIM, GSA
Phil Christy, Acting Executive Director/Chief Acquisition Officer of the Office of Acquisition, Logistics, and Construction, VA
Joanne Collins-Smee, Deputy Commissioner and Director, Technology Transformation Service, GSA
Soraya Correa, Chief Procurement Officer, DHS;
Kay Ely, Assistant Commissioner for the IT Category
Tiffany Hixson, Assistant Commissioner for the Professional Services and Human Capital Categories, GSA
Eldred Jackson, Associate Director, Office of Procurement Operations, VA
Erv Koehler, Assistant Commissioner for Customer Accounts and Stakeholder Engagement, GSA
Mark Lee, Assistant Commissioner, Policy & Compliance, GSA
Michael McFarland, Director, Acquisition Business Systems, HHS
Alex Rouse, Professional Services Program Executive, GSA
Stephanie Shutt, Director, MAS Program Management Office, GSA
Dwayne Weaver, Senior Services Manager, Department of Navy
Dave Zvenyach, Assistant Commissioner for Systems Management, GSA
We would also like to thank the always popular Legal Panel, featuring Jonathan Aronie, Partner, Sheppard Mullin; Jason Workmaster, Of Counsel, Covington and Burling; David Dowd, Partner, Mayer Brown; and Lorraine Campos, Partner, Crowell & Moring. Your presentation was once again entertaining, informative, and outstanding!
Thank you to all of the acquisition leaders from GSA, VA, DoD, and NASA who led the discussions with industry in the afternoon breakout sessions! The Coalition truly appreciates your participation.
The Coalition also thanks you, the contracting community, for coming together to support common sense in government procurement. Your contributions help ensure that these events are such a success. We look forward to your continued involvement with the Coalition throughout the year as we continue to focus on common sense acquisition policies and initiatives.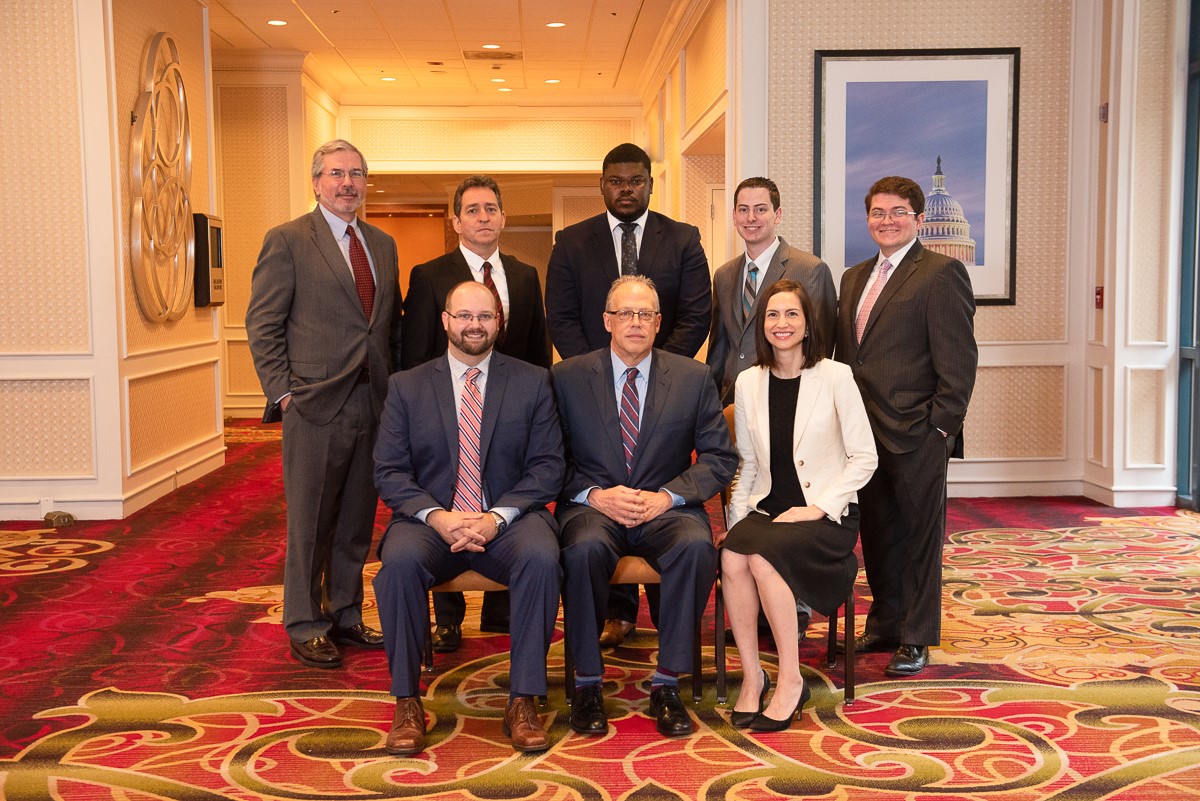 Finally, thank you to the Coalition staff – Matt, Aubrey, Rob, Don, Jason, Andrew, and Sean – you guys are the best! It is your dedication, professionalism, hard work, and good humor that makes the Coalition work for the members – and makes me look good! Thank you for another fantastic job!