May 25, 2018
In observance of Memorial Day, I would like to share with you the following picture of Chattanooga National Cemetery that I took on Memorial Day two-years ago while I was on my way to pick up my daughter from her first year at the University of Alabama.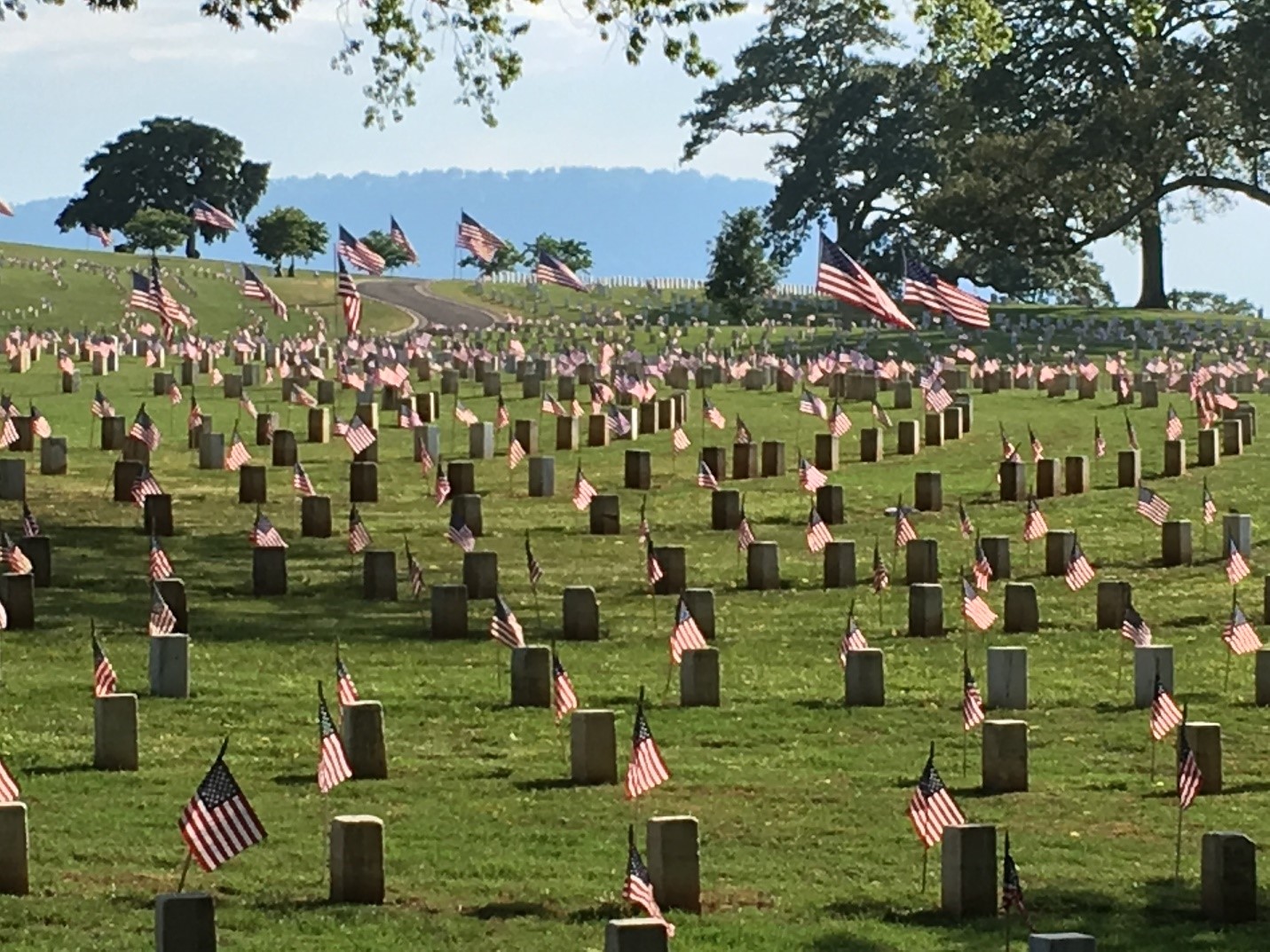 Located in Chattanooga, Tennessee, the cemetery was established in December 1863 to commemorate the Battles of Chattanooga, where combined, the Union and Confederate armies suffered more than 12,000 casualties. Per the Department of Veterans Affairs (VA) webpage, burial in the Chattanooga National Cemetery is open to all members of the armed services, and select immediate family, that have met minimum active duty service requirements and have not been dishonorably discharged. Today, more than 50,000 have been laid to rest in the cemetery.
I share this photo ahead of this year's Memorial Day weekend as a reminder of why we commemorate the last Monday of May each year. This Memorial Day, the Coalition asks that you consider taking the time to honor all service men, service women, and contractor personnel who have fallen in the defense of freedom. If you are unable to attend a Memorial Day commemoration in person, please make sure to participate in the national moment of remembrance, which takes place at 3:00 PM local time.
We ask God to bless the fallen and their families and to watch over all those who selflessly place themselves in harm's way for our nation.
Roger Waldron
President