May 16, 2019
Thank you to everyone who attended the Coalition's 2019 Spring Training Conference, The Federal Marketplace Initiative. It has been an eventful year for the Federal procurement community, from the continued implementation of the Section 846 e-Commerce pilot, to the renewed focus on reforming the acquisition process, and the 2019 Spring Conference delivered timely and relevant information on how these changes will impact the Federal market and the future of acquisition. The Coalition is encouraged by the acquisition community's positive feedback, as we once again saw increased participation at the Conference, and we would like to thank you for your support.
We especially appreciate Emily Murphy, the Administrator of the General Services Administration (GSA), providing our Keynote address, "Strategic Vision Opportunities." Administrator Murphy's address marks a turning point for GSA and the procurement community, as she announced that the agency will be hosting a Federal Acquisition Service Training (FAST) Conference on April 14-16, 2020 in Atlanta, Georgia. The return of a nation-wide training conference is a game changer for the procurement community. GSA's training facilitates the crucially important task of bringing together government and industry in an environment that fostered constructive exchanges for common sense solutions. The Coalition strongly supports GSA's decision, and we look forward to participating in the FAST Conference next April.
The Coalition would like to extend a special thank you to our title sponsor:
Your generous support means a great deal to the Coalition's success here, and we cannot thank you enough.
We also would like to thank our Gold Sponsors, AvKARE, Inc. and American Medical Depot; Silver Sponsor, CACI; Lunch Sponsors, Sheppard Mullin and The Gormley Group; Breakfast Sponsors, E3 Federal and Baker Tilly; and Business Intelligence Session Sponsor, SAIC.
In addition, the Coalition would like to thank our many government speakers, including:
– Laura Stanton, Deputy Assistant Commissioner for Category Management for the Office of the Information Technology Category, GSA
– Mathew Blum, Associate Administrator, Office of Federal Procurement Policy, OMB
– Jeff Koses, Senior Procurement Executive, GSA
– Mark Lee, Assistant Commissioner for Policy and Compliance, GSA
– Crystal Philcox, Assistant Commissioner, Office of Enterprise Strategy Management, GSA 
– Stephanie Shutt, MAS Program Management Office, GSA
– Judith Zawatsky, Assistant Commissioner for Office of Systems Management, GSA
– Roxanne Banks, Deputy Director of Acquisition, DLA
– Nina Ferraro, Deputy Chief Procurement Officer, DHS
– Phil Christy, Deputy Executive Director of Office of Acquisition, Logistics, and Construction, VA
– Tom Howder, Assistant Commissioner, Assisted Acquisition Services, GSA
The Coalition also thanks our Legal Panel speakers Ryan Roberts, Partner, Sheppard Mullin; Jason Workmaster, Member, Miller & Chevalier Chartered; David Dowd, Partner, Mayer Brown; and Lorraine Campos, Partner, Crowell & Moring. Your presentation of the always popular "Rogers Awards" was once again entertaining, informative, and outstanding!
Thank you to all of the acquisition leaders from GSA, VA, DoD, and NASA who led the discussions with industry in the afternoon breakout sessions! The Coalition truly appreciates your participation.
The Coalition also thanks you, the contracting community, for coming together to support common sense in government procurement. Your contributions help ensure that these events are such a success. We look forward to your continued involvement with the Coalition throughout the year as we continue to focus on common sense acquisition policies and initiatives.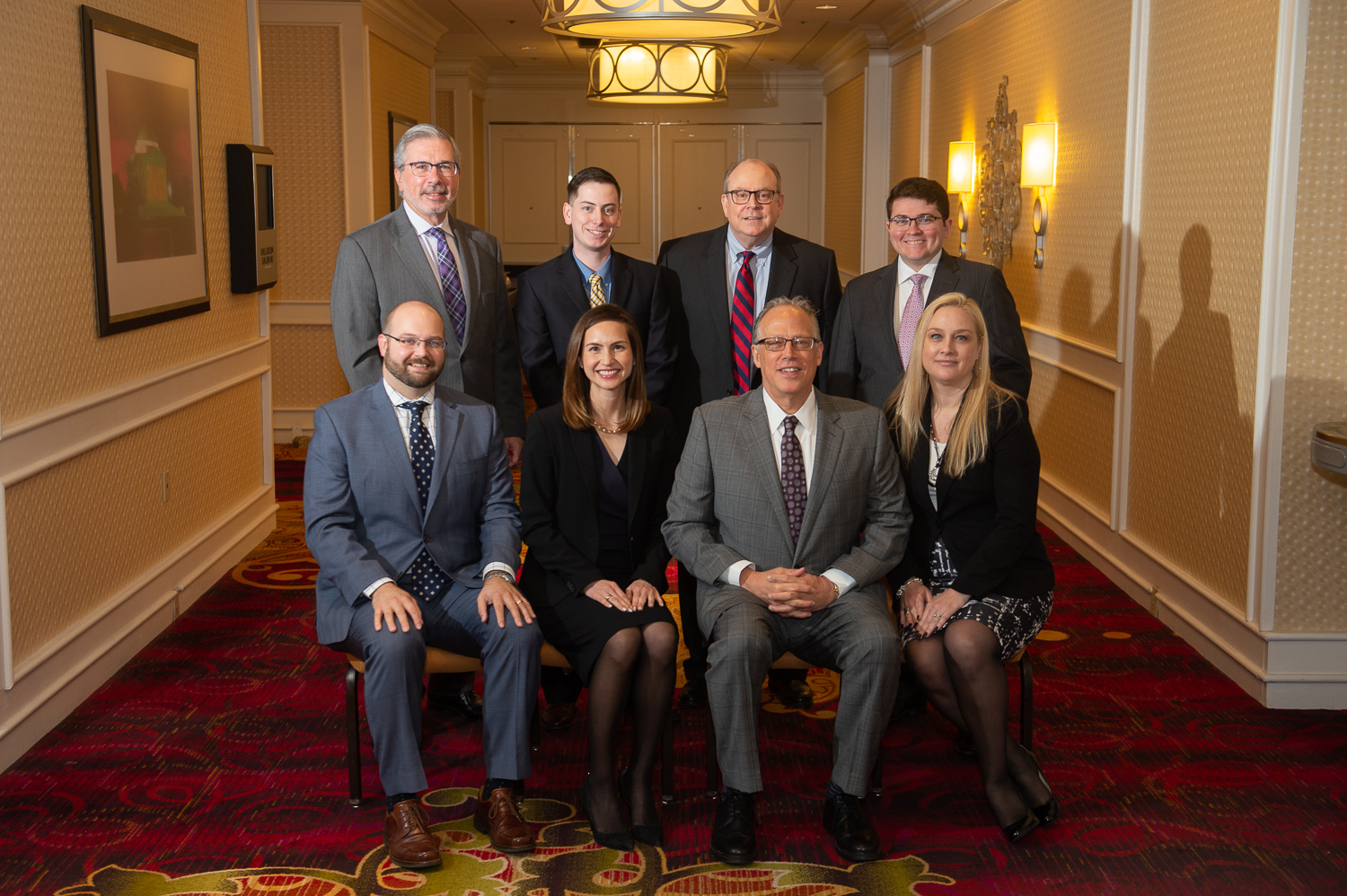 Finally, I would like to thank the Coalition staff – Tom, Rob, Aubrey, Matt, Heather, Andrew, Sean, and Cameron – you guys are the best! It is your dedication, professionalism, hard work, and good humor that makes the Coalition work for the members. Without you, none of this would have been possible, and I cannot thank you enough for another fantastic job!