October 4, 2019
This year's Excellence in Partnership (EIP) Awards Dinner will take place on November 20th at the Fairview Park Marriott in Falls Church, VA.  The EIP Awards honor individuals and organizations in the acquisition community who have made significant contributions to the procurement system that deliver best value and meet agency missions. Historically, these awards have been given to individuals, organizations, and contractors involved in procurement with GSA, VA, DOD, DHS, and other government agencies.  This year's award categories are below.  We are seeking nominations for candidates from the Department of Defense, Civilian agencies, and Industry.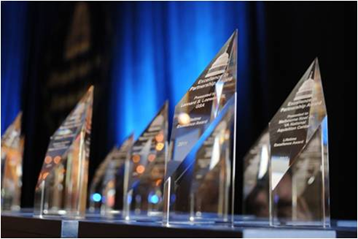 Lifetime Acquisition Excellence Award
Presented to an individual in the contracting community (government or industry) for demonstrating a life-long commitment to advancing "common sense in government procurement."
Acquisition Excellence Award
Presented to an organization or individual (government or contractor) for outstanding performance over the year in meeting the mission-critical needs of a Federal agency through a government contract.
Excellence in Innovation Award
Presented to an organization or individual (government or contractor) for creating innovative solutions and/or an innovative process for a Federal agency that improves and facilitates mission performance.
Advocating for Veterans Award
Presented to an organization or individual (government or contractor) for promoting and executing a successful program that supports veterans.
Click here to submit your nominations for the 2019 EIP Awards before the October 23, 2019 deadline.
Special Guest Speaker: Frank Abagnale (Catch Me If You Can)
The Coalition is proud to be celebrating our 40th anniversary, and to mark this milestone, we wanted to put a little different twist on our Excellence in Partnership Awards Dinner this year.  We are excited to announce that our guest speaker for the evening will be Frank Abagnale, one of the world's top fraud prevention experts. The Catch Me If You Can author will share his critical lessons from the world of security, helping business and government organizations stay a step ahead of the criminals.  His transformation from one of the world's most notorious con men to an international security expert trusted by the FBI has been mythologized in film and literature, but Mr. Abagnale's contributions to the world of security are immeasurable. He has become a hero to hundreds of public and private sector organizations for his indispensable counsel and strategic insight on safeguarding information systems and combating fraud.  Click h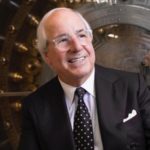 ere to register for the EIPs Dinner with an early bird discount through October 18th!