January 15, 2021
Each year during the Coalition's Fall events, we take time to recognize individuals and organizations across government and industry for their contributions to the procurement system during the Excellence in Partnership (EIP) Awards Dinner. The pandemic shifted this year's events to the virtual sphere, resulting in our two-day All Member Virtual Training Conference and the unfortunate cancellation of the EIP Dinner. While we missed seeing familiar faces and hearing remarks from our guest speakers during the dinner, we knew that the award presentations must go on. Despite changes to daily operations, the procurement community made the 2020 EIP Awards possible by nominating their peers for recognition.
This year, we would like to honor individuals and organizations in the contracting community who displayed exemplary leadership, innovation, and ability under unforeseen circumstances. We received nominations across four categories: Lifetime Acquisition Excellence, Acquisition Excellence, Excellence in Innovation, and Advocating for Veterans. The pandemic challenged us to be creative in the way we deliver the award announcements to our members. For this reason, over the coming weeks, awardees from each of these categories will be announced in the Friday Flash. We are kicking off the 2020 EIP Award presentations by announcing the recipients of the Lifetime Acquisition Excellence Award. This accolade is presented to individuals in the contracting community for demonstrating a life-long commitment to advancing "common sense in government procurement."
Congratulations to the recipients of the 2020 Lifetime Acquisition Excellence Award, Darlene Coen, NASA SEWP, and Joe Pastel, Leidos.
Darlene Coen, Deputy Program Manager, NASA SEWP
Darlene Coen has been involved in federal contracting and acquisitions for over 32 years. She has served as the Deputy Program Manager and Director of Strategy and Acquisition for the NASA Solutions for Enterprise-wide Procurement (SEWP). In her roles, she has overseen the execution and contractual oversight of SEWP V, launched teams to address agency and industry needs, led all NASA-internal and governmentwide activities, and helped secure the government supply chain by engineering and implementing the ISO 20243 SCRM authorized reseller standards into the NASA SEWP V contract and platform. Additionally, she created an innovative mechanism which allows agencies to build their own product and solutions storefront. Darlene helped to create the most comprehensive data sets related to federal information technology acquisition data in the government.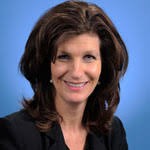 Darlene has been recognized by internal and external stakeholders for her tireless work in simplifying the federal buying process for Federal Information and Communication Technology and Audio-Visual solutions. She has played major roles in bringing together industry, Chief Information Officer (CIO) offices, and Chief Administrative Officer (CAO) offices. NASA SEWP just completed its most successful year in terms of federal spend and orders processed, and Darlene played a key role in that success.
Joe Pastel, GSA IDIQ Program Manager, Leidos
Joe has been a major voice in the effort to bring common sense to government procurement, especially in the General Services Administration (GSA) arena. He has been a leader from the industry perspective for GSA's Multiple Award Schedules Program. Joe has been heavily involved in ensuring that G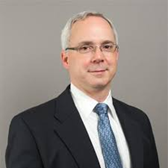 SA and industry partners are effectively working together. He has been instrumental in working with his industry peers on evolving topics including other direct costs (ODC) limitations, Schedules pricing policies and Consolidation efforts. He has worked to improve the marketing of GSA Schedules across the government and has encouraged GSA to keep their Federal buyers cognizant of the furtherance of the Schedules program.
Joe is well known in the contracting community and has a vast knowledge of government procurement. For years, he has been very active within the Coalition. Currently, he serves as Co-Chair of the Coalition's IT/Services Committee. His dedication and experience in bringing common sense to government procurement make him an outstanding recipient for the Lifetime Acquisition Excellence Award.
The Coalition would like to congratulate our two 2020 EIP Lifetime Acquisition Excellence awardees again. Remember to stay tuned for more EIP award announcements.