January 22, 2021
A valued effort that our members support is The Coalition for Government Procurement Endowed Scholarship Fund at The George Washington University. This scholarship fund provides financial support to exemplary veterans concentrating their studies in the field of U.S. Government Procurement while pursing a law or master's degree at The George Washington University. Over the years, our members have generously donated to support this fund.
The Coalition would like to recognize this year's recipient of the scholarship, Connor Smith. Connor is a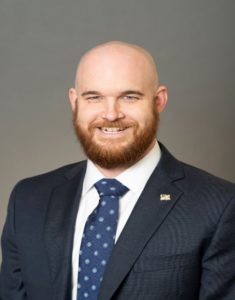 third-year law student at The George Washington University completing his Government Procurement Concentration. In 2012, Conner graduated from Clark University before enlisting in the Army, where he served for five years. During his time with the Army, Connor served as a Cryptological Linguist, responsible for identifying foreign communications. When he first arrived at George Washington's Law School, he particularly took a liking to his Introduction to Government Procurement course, finding this area of law to be both engaging and interesting. While studying, Connor has had the opportunity to participate in George Washington's Contracts Moot Court, complete the Government Contracts Negotiations course, and spend a summer researching the Other Transactions Authority. Connor has been the recipient of many accolades, including (but not limited to) the Army Commendation Medal, the Army Achievement Medal, the Army Good Conduct Medal, the Outstanding Volunteer Service Medal, and the National Defense Service Medal.
One of the d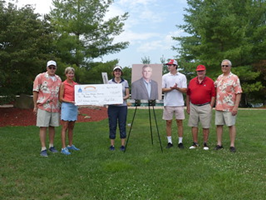 riving forces of the Coalition for Government Procurement Endowed Scholarship Fund is the Joseph P. Caggiano Memorial Golf Tournament. For seven years, the Coalition has had the privilege of hosting this golf tournament which honors the life of our beloved friend and colleague, Joe Caggiano. Due to the ongoing support from our sponsors and participants, we have proudly raised over $135,000 for the scholarship fund. Unfortunately, we were not able to host the golf tournament in 2020 due to the pandemic. However, the Coalition is hopeful that we will be able to gather safely again for the 8th Annual Joseph Caggiano Memorial Golf Tournament in August 2021.
The Coalition congratulates Connor Smith again on his achievement and we look forward to a promising future for him advancing the mission of "common-sense in Government Procurement."