August 19, 2022
The Coalition would like to thank everyone who attended the 9th Annual Joseph P. Caggiano Memorial Golf Tournament on Wednesday. It was a beautiful day at the Whiskey Creek Golf Course, with the weather providing the perfect conditions for an excellent round of golf and the opportunity to honor Joe Caggiano's legacy. It was great to see so many friends and colleagues on the course and at the clubhouse during the reception.
Thanks to your generous contributions, we were able to raise $10,000 for the Coalition's endowment for qualified veterans pursuing the JD/LLM/MSL degree at The George Washington University Law School. We were fortunate to have members of the Caggiano family and this year's scholarship recipient, Maxie Lawton, a seven-year Army veteran and current GWU Law School student for the presentation of this year's check to GWU. We appreciated the opportunity to honor Joe Caggiano's legacy and celebrate Maxie's achievements before kicking off the tournament.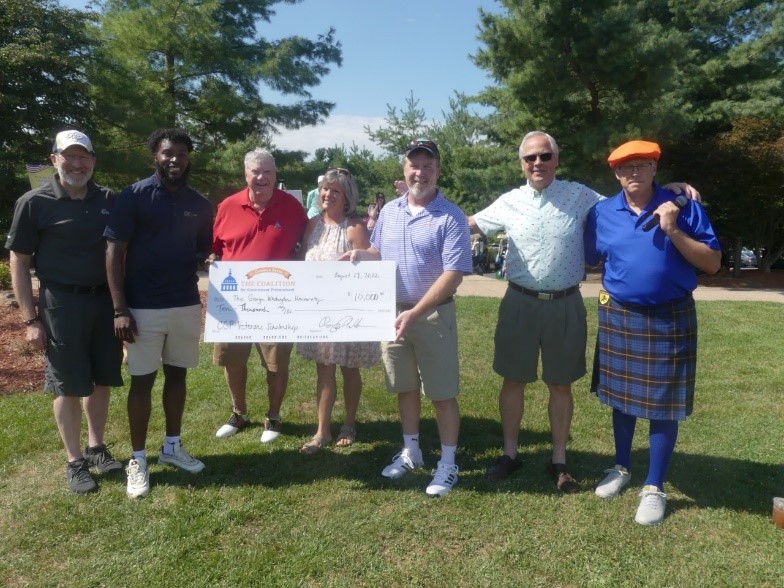 We would like to highlight our many sponsors who allowed for this wonderful event to be possible. We sincerely appreciate your contributions to this very important cause. This year's sponsors included Title Sponsor, The Gormley Group; Lunch Sponsor, The Center for Procurement Advocacy; Beverage Cart Sponsors, ManTech International Corporation and DocuSign; and Hole Sponsors, Allen Federal Business Partners, Amazon Business, Baker Tilly, Bosma Enterprises
We also want to recognize some excellent performances on the golf course. This year's competition came down to the wire. Congratulations to the tournament champions, Team Grainger! Team members included Mark Snead, Chad Urban, Ken Julian, and Jordan Pearts. The second place finisher was Team Caggiano, consisting of Paul Caggiano, Michael Caggiano, Andy Eppright, and Bob Gibbs. Third place was the trio of Tim Cook, Leo Sisti, and Robert Spallone.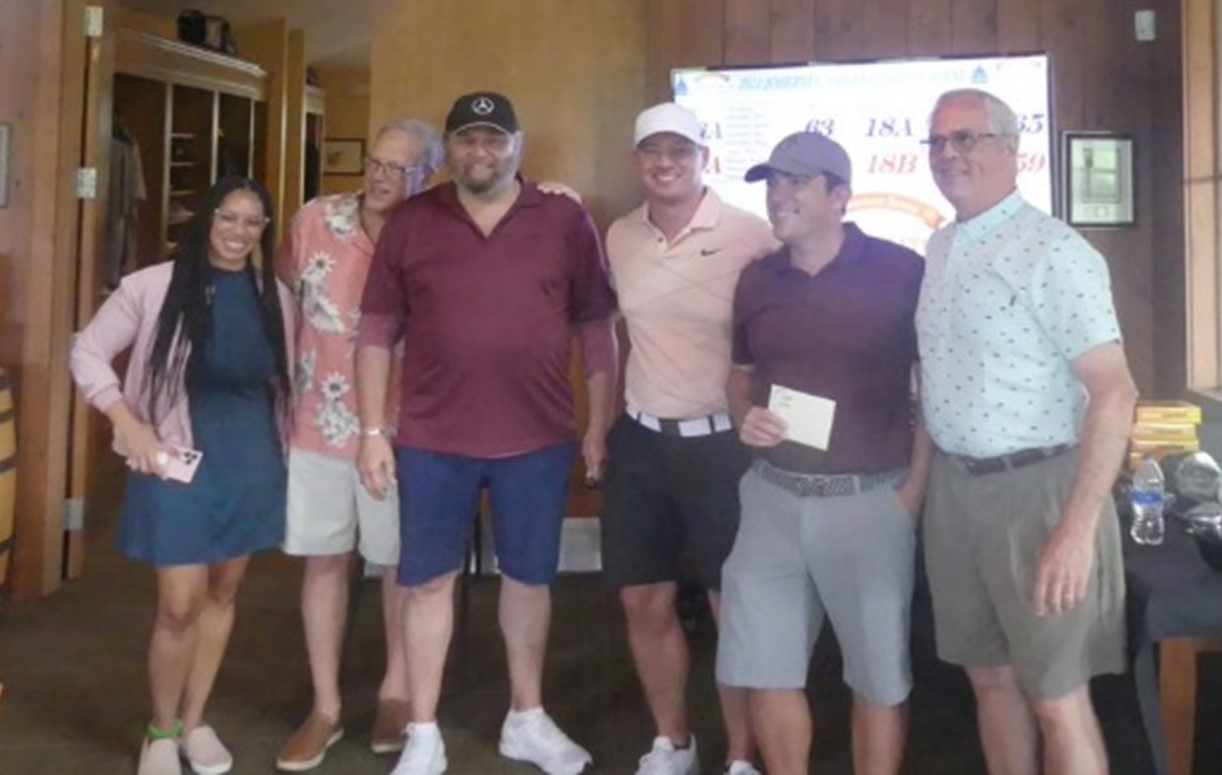 Thank you to all golfers for participating, and more importantly, taking the time to celebrate our friend Joe Caggiano. We look forward to seeing you again next summer!