March 30, 2023
FAR & Beyond: MAS Pricing Puzzlers

Last week, this blog highlighted key questions surrounding MAS FSS price analysis and GSA's defaulting to a Low Price Regardless of Context (LPRC) scheme. This week, we continue the discussion with observations regarding puzzling aspects of the MAS FSS price analysis. Among the "puzzlers" shaping MAS FSS price analysis are the laser focus on low prices absent a review of the terms, conditions, and other ecosystem drivers of those prices (e.g. country of origin); the lack of transparency around operational policy guidance; the repetitive, ongoing renegotiation of contract pricing; and the inconsistency in the application of rules governing pricing analysis. Here are just some of the puzzlers:
What about country of origin? Country of origin is a significant cost/price differentiator.  Yet, there appears to be no operational practice or policy guidance addressing the consideration of country of origin when analyzing price.  GSA's pricing tools pull pool product pricing from commercial websites without regard to country of origin.  As such, the pricing of products made in China, which are not eligible for purchase under the MAS program, is likely being compared to pricing for Trade Agreements Act (TAA) compliant products offered in response to the FSS solicitation.  This result is unfair to offerors (especially small businesses), and it undermines our industrial base and that of our Allies who have signed onto the TAA.
What about compliance overhead? MAS contractors must invest in compliance training, systems, and management to meet contract requirements.  It is fundamental to doing business in the federal market.  TAA compliance is but one example of the compliance costs associated with MAS contracts.  Contractors invest in systems and oversight to ensure they are providing the government customer with TAA compliant products and services. The increase of Federal Acquisition Regulation (FAR) clauses applicable to commercial item contracts has only served to increase compliance costs for MAS contractors. These compliance costs are well beyond what companies face in the private sector.
What about transparency for operational guidance?  Over the years, the Federal Acquisition Service (FAS) has issued internal operational policy guidance for use by contracting officers in the administration and management of MAS contracts.  This guidance is not publicly available.  As we understand it, the guidance also generally addresses price analysis, pricing information, and the negotiation of MAS contracts.  Offerors are often told by MAS contracting officers that the internal operational policy guidance requires that they provide certain pricing for purposes of negotiating the contract.   Yet, those offerors are not allowed to see the guidance.  As the guidance directly impacts contractors, the lack of transparency is inconsistent with the "rule-making process."  To the extent the guidance requires offerors/contractors across the MAS program to collect, review, and submit additional pricing information, the guidance should be subject to review by the public as a de facto paperwork burden.  Moreover, sharing guidance publicly promotes accountability.  Stakeholders across the federal market would be able to review the guidance, assessing the paperwork burden and whether the guidance is consistent with statute and regulation.
Where is the consistency? Consistency in the interpretation and application of the rules and regulations governing the negotiation, administration, and management of MAS contracts continues to be a long-standing challenge faced by offerors/contractors.  Interpretations of the applicable acquisition rules and regulations vary across acquisition centers and contracting officers. Indeed, contracting officers in the same acquisition center can have 180-degree different interpretation of the regulations.  This lack of consistency increases costs, undermining the incentive for contractors to participate in the government market, and, consequently, inhibiting access to the commercial market for GSA and customer agencies.  Inconsistency translates into uncertainty.  It is almost axiomatic: uncertainty undermines the business environment for customer agencies and contractors.  Consistency will enhance the efficiency and effectiveness of the MAS market.
When is a MAS contract not an MAS contract? The current internal operational guidance, as we understand it, provides that MAS contracting officers cannot rely on previous price reasonableness determinations.  As a result, the bargained exchange between an MAS contractor and GSA is largely illusory.  For example, when MAS contractors submit modifications to add products or increase pricing due to inflation, often contracting officers require the re-negotiation of the entire contract, even for items that are not within the scope of the modification!  Compounding this fundamental uncertainty is that when contracting officers seek to renegotiate, they often look to GSA databases containing aged, out of date pricing that is irrelevant to today's market.  Contracts are fundamental to conducting business, as they set the rules of the road for the business relationship.  If a contractor cannot ever rely on the agreed terms of the contract, then the business environment supporting customer agency missions is undermined.
The goal of the MAS program is to provide an efficient, effective market for customer agencies and commercial firms to execute orders and BPAs that meet mission needs on behalf of the American people at fair and reasonable prices.  The negotiation and award of MAS contracts is the fundamental first step in providing customer agencies with access to commercial products, services, and solutions.  Fair and reasonable pricing grounded in the reality of the marketplace, not LPRC, however, is critical, especially if the government is to maintain an open, competitive, and innovative MAS program that provides sound business opportunities for contractors that deliver best value solutions for customer agencies.  In next week's blog, we will expand on this point by focusing on positive suggestions to address LPRC and the puzzlers identified here.
First Meeting of the NASA SEWP Working Group
On March 28, Joanne Woytek, SEWP Program Manager, and Andrea Ross, SEWP Procurement Team Lead, met with the Coalition's NASA SEWP Working Group to discuss the current state of the SEWP V contract, as well as next steps for the vehicle's follow-on, SEWP VI. The slide presentation from the meeting can be accessed here.
The Coalition would like to thank General Dynamics Information Technology for generously hosting the meeting.
If you are interested in joining the NASA SEWP Working Group, please contact Michael Hanafin at mhanafin@thecgp.org.
Announcing the Agenda for the VA NAC Meeting in Chicago, April 19
The Coalition is pleased to announce that we will be hosting a meeting with the VA National Acquisition Center (NAC) on Wednesday, April 19 in Chicago (registration here). The meeting will be hosted by Mayer Brown at their office in downtown Chicago.
We are pleased to announce the following agenda for the meeting:
Wednesday, April 19
(All times are Central Time. The meeting will be in-person only for members.)
11:30am – 1:00pm: Registration and Lunch
1:00pm – 4:30pm: VA NAC Leadership Remarks, VA FSS Chiefs Panel, and VA NCS Chiefs Panel
4:30pm: Conclusion
The annual VA NAC meeting is one of the most popular events for our Healthcare members. VA speakers will include:
Christopher Parker, Associate Executive Director, Strategic Acquisition Center & Acting Associate Executive Director, National Acquisition Center
VA Federal Supply Schedule (FSS) Director, Dan Shearer and FSS Chiefs
VA National Contract Service (NCS) Director, Fran DeRosa and NCS Chiefs
For the detailed agenda with all speakers, click here.
The program will cover the latest developments for VA FSS and NCS contracts and will include time to network with leadership of these contracting programs.
The meeting will be in-person only. To register, click here.
For questions or assistance with registration, please contact Erin Cartwright at ecartwright@thecgp.org.
Sponsored Content by Covington –
Platinum Sponsor of 2023 Spring Conference
Today's Multidimensional Issues Demand a Multidisciplinary Approach
Covington brings rare insight and practical advice to avoid pitfalls, solve problems, and seize opportunities around the world.
Don't Miss the 2023 Spring Training Conference! Register Now!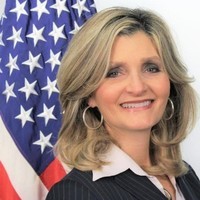 Lesley Field, Day 1 Keynote and Acting Administrator of the Office of Federal Procurement Policy, OMB
The Coalition's 2023 Spring Training Conference – Procurement Watchwords for 2023 is quickly approaching! Register now for the two-day conference, which will take place on May 2-3 in Falls Church, VA. This year's Spring Training Conference focuses on four major procurement "watchword" themes that will serve as driving forces for the acquisition system and government operations over the course of the year: Market Continuity, Cybersecurity, Supply Chain Security, and Sustainability. Government and industry leaders will share how these watchwords play a major role in shaping procurement policies and programs. Keep reading to learn more about this year's lineup of sessions, which promises to deliver an experience packed from top to bottom with the most valuable content for Federal contracting professionals.
To view the full 2023 Spring Training Conference draft agenda, which includes all invited speakers, click here.
May 2 – Governmentwide Focus
The first day covers governmentwide policies and programs from agencies including DoD, GSA, NASA, and more. The importance of the procurement watchwords will be highlighted during our plenary sessions, including:
Market Continuity – We have invited leadership from GSA's Federal Acquisition Service (FAS) to share priorities and initiatives from each of their offices. During the FAS Executive Panel, attendees will hear FAS Assistant Commissioners discuss GSA's continued efforts regarding a number of different procurement programs and how they are moving forward. Invited panelists include Charlotte Phelan, Office of Enterprise Strategy Management; Erv Koehler, Office of General Supplies and Services; Tiffany Hixson, Office of Professional Services and Human Capital Categories; Laura Stanton, Office of Information Technology Category; and Christopher Bennethum, Office of Assisted Acquisition Services.
Cybersecurity – The Cybersecurity Panel features invited government officials from multiple agencies, including DoD and GSA. During the panel, these officials will address recent developments for multiple cybersecurity measures during the conference, such as the release of the Cybersecurity Maturity Model Certification, DFARS rule and FedRAMP authorization.
Supply Chain Security – The third panel of the day focuses on Supply Chain Security, and we have invited  both government and industry subject matter experts, including John Tenaglia, Principal Director, DPC,  to address supply chain-focused policies, programs, and regulations that will impact the procurement system. Topics covered during the panel include the Cybersecurity Supply Chain Risk Management program, the 2023 National Defense Authorization Act, the Defense Production Act, and Buy American laws.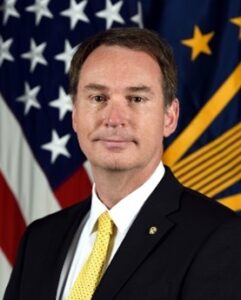 Sustainability – The first day's general sessions will wrap up with the highly informative Sustainability Panel. We have invited speakers from the multiple agencies, including Holly Elwood, the EPA's Senior Advisor to the Environmentally Preferable Purchasing Program, to cover sustainability-related programs and policies, such as the FAR proposed rule regarding disclosure of greenhouse gas emissions and climate risk, the Environmentally Preferable Purchasing program, and Federal high-performance green buildings.
Following the general sessions, you will not want to miss out on a selection of nine afternoon Market Continuity Panels that will offer a deep-dive into specific agency and governmentwide topics and initiatives, such as:
NASA SEWP VI
OASIS+
Alliant 3
Other Transaction Authorities
GSA Schedules
GSA's Office of the Future
NITAAC Contracting
Assisted Acquisition Services
GSA Global Supplies and Services
Congressional Updates
May 3 – Healthcare Focus
Once again, we have put together multiple sessions that highlight the four watchwords, specifically focused on healthcare procurement.
Market Continuity – In the morning, we have invited VA leadership to participate in back-to-back panels to discuss their ongoing efforts to provide support to veterans and VA healthcare facilities. VA Chief Acquisition Officer Michael Parrish has been invited to provide the keynote. Afterwards, the first panel will feature leaders from the VA's Office of Acquisition, Logistics, and Construction, including Executive Director and Senior Procurement Executive Angela Billups and Deputy Executive Director Phil Christy. Following this panel, we have invited Veteran Health Administration (VHA) leadership to speak, including Andrew Centineo, Executive Director of Acquisition, Technology, and Logistics, on VHA's contracting programs and initiatives.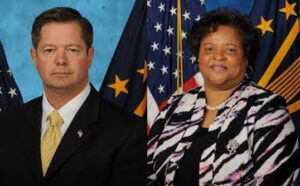 Sustainability – During the lunch break, we look forward to a special presentation from Paul Freeman, Partner, Crowell & Moring, on how sustainability requirements, such as the greenhouse gas disclosures proposed rule, will specifically impact Federal healthcare contractors and what requirements to expect in the future.
Cyber and Supply Chain Security – In the afternoon, government and industry experts from multiple agencies, including DLA, NIH, and FDA, have been invited to participate on the Cyber and Supply Chain Security Panel to cover healthcare technology systems and efforts to strengthen the medical supply chain.
Be sure to check out the draft agenda to learn about the afternoon's Market Continuity Panels, which will provide the latest in-depth information on agency programs such as:
Medical/Surgical Prime Vendor Program
VA Pharmacy Benefit Management Services
Medical Device Cybersecurity
DHA and DLA Pharmaceutical Prime Vendors
DLA MSPV and ECAT Programs
VA Prosthetics
"Ask the PMO" and New Table Opportunities
Returning at the Spring Training Conference will be the GSA Multiple Award Schedule and VA Federal Supply Schedule "Ask the PMO" Tables, which allow for attendees to sit down with program managers from GSA and the VA during one-on-one meetings to discuss any questions they have related to the Schedules.
"Ask the PMO" Tables:
Ask the GSA Multiple Award Schedule (May 2)
GSA Pricing Tools (May 2)
VA Med/Surg Supply BPAs (May 2)
Ask the VA Federal Supply Schedule (May 3)
VA Pathfinder (May 3)
We are excited to announce that we have added three brand new opportunities for interested attendees to discuss GSA and VA programs with agency representatives. On May 2, joining the Ask the MAS Table will be the Pricing Tools Table and the Med/Surg Supply BPAs Table. The Pricing Tools Table gives attendees the chance to meet with GSA's Catalog Management team to ask their questions on how to best utilize the agency's pricing tools and platforms for contractors. Supply BPA holders can sign up for one-one-one meetings with VA Supply BPA leadership, such as Craig Hilliard, Division Chief, at the Med/Surg Supply BPAs Table. On May 3, the VA will be manning the Ask the VA FSS Table and the new Pathfinder Table, which will highlight how vendors can use the Pathfinder site to engage with the VA and submit their innovative ideas.
To register for the conference, click here. Click here to reserve your discounted hotel room.
Become a Sponsor! 
If your organization is seeking opportunities to boost its brand, look no further than the Spring Training Conference! A variety of Premier and Auxiliary sponsorship packages are available for the conference, each offering great benefits to help spread your brand's awareness to an audience of Federal contracting professionals and key government decision makers. You also may choose one or more sponsorship packages, or work with the Coalition to develop a customized plan that fits your organization's business and budget needs.
We strongly encourage you to learn more about all of the excellent benefits offered for each sponsorship tier in the Coalition's Sponsorship Prospectus.
View the Sponsorship Prospectus here.
We would like to thank our current sponsors for their continued support of the Coalition and the Spring Training Conference! Our sponsors include:
Platinum Sponsors: AvKARE, Covington, and McKesson
Gold Sponsor: Raytheon
Silver Sponsors: Sheppard Mullin, GDIT, and The Gormley Group
Coffee & Networking Sponsor: SAIC
Welcome Erin Cartwright, Member Services and Events Coordinator!
The Coalition for Government Procurement welcomes Erin Cartwright as the newest member of its team. Erin will be serving as the Member Services and Events Coordinator, providing logistical and member support for Coalition conferences, meetings, and events. In addition, Erin will support the management of the Coalition's customer relation systems and the distribution of our weekly member publications, the Tuesday Tracker and Friday Flash. A native of the DMV, she brings more than 20 years of non-profit experience in marketing, communications, customer service, and event planning. Please join us in welcoming Erin Cartwright to the Coalition!
Coalition Submits OASIS+ Comments Prior to Release of Final Solicitation
The Coalition submitted additional comments to GSA on the Second Draft RFP for OASIS+ on March 29. On Thursday of this week, GSA posted on Interact that it plans to issue the final solicitation "within the next 30 days." This week, they also posted the recording of its 3rd Industry Day here.
Tiffany Hixson, Federal Acquisition Service Assistant Commissioner for Professional Services and Human Capital Categories, will be speaking at the Coalition's Spring Training Conference during the FAS Executive Panel. To register for the conference, click here. For any questions on OASIS+, please contact Joseph Snyderwine, jsnyderwine@thecgp.org.
FEDSIM Announces New "First Friday" Forums
GSA announced that, starting next week, its FEDSIM office in the Assisted Acquisition Services will host its first "First Friday" forum. Held on the first Friday of each month from 1:30 – 2:30 pm ET, the virtual forum will give industry the opportunity to discuss publicly posted FEDSIM opportunities and procurements directly with FEDSIM leadership. To access the link to the forum, please click here.
Login.gov Standards Subject of House Hearing Following GSA OIG Report
According to FCW, the House Subcommittee on Government Operations and the Federal Workforce held a hearing on GSA's single sign on service, Login.gov. The hearing followed a report from the General Services Administration Office of Inspector General (GSA OIG) on Login.gov's noncompliance with identity standards. At the hearing, lawmakers questioned Federal Acquisition Service Commissioner Sonny Hashmi about the ability of fraudsters to take advantage of the noncompliance to gain improper access to government services. Hashmi stated that GSA has found "no evidence…that this has led to any particular cases." Hashmi also stated that GSA remains confident in Login.gov's ability to provide thorough identity verification utilizing existing identity proofing features such as third-party data verification as well as phone and address verification. Hashmi noted that the primary reason for Login.gov's noncompliance with identity standards is a lack of biometrics. In his testimony, Hashmi noted that all identified employees who knowingly misled customer agencies are no longer employed with GSA. The hearing comes as the White House considers an Executive Order to expand Login.gov across Federal agencies.
Why the Content of a Contractor's Joint Venture Agreement Matters
The Legal Corner provides the legal community with an opportunity to share insights and comments on legal issues of the day. The comments herein do not necessarily reflect the views of The Coalition for Government Procurement.
By Samuel S. Finnerty, PilieroMazza
The Small Business Administration's (SBA) joint venture (JV) regulations allow large businesses to perform set-aside contracts with their small business protégés and allow small businesses to pool their resources and experience to compete for set-aside work they would not independently qualify for. However, these JVs must strictly comply with SBA's JV regulations. Among other things, this means each JV must have a JV agreement (JVA) that checks a litany of regulatory boxes. A recent SBA Office of Hearings and Appeals (OHA) case underscores just how carefully these agreements must be drafted and the costly risks to small government contractors, including ineligibility to receive an award.
Case Background
In the Size Appeal of Focus Revision Partners, SBA No. SIZ-6188 (Jan. 31, 2023), OHA concluded that NWI&T Atkins SB JV, LLC (NWI&T)—a JV between an SBA-approved mentor and its small business protégé—was ineligible for award of a small business indefinite delivery, indefinite quantity (IDIQ) contract because the JV's JVA did not comply with SBA's regulations. The facts relevant to OHA's analysis were that on:
March 15, 2021, the procuring agency released the subject solicitation;
July 13, 2021, NWI&T submitted its proposal, including a copy of its JVA with its business proposal;
September 10, 2021, NWI&T submitted a final revised proposal at the agency's request;
September 15, 2021, the agency issued NWI&T a pre-award notice;
September 17, 2021, Appellant filed the subject size protest;
September 23, 2021, the agency requested a revised technical proposal from NWI&T to capture certain changes not addressed in NWI&T's final revised proposal; and
September 24, 2021, NWI&T submitted to the agency, for the first time, an addendum to its JVA (JVA Addendum) as part of an unsolicited revision to its business proposal.
In its appeal, the Appellant argued that NWI&T's JVA was deficient and, in finding NWI&T eligible for award, SBA improperly considered the JVA Addendum, which was submitted weeks after final proposal revisions. In comments submitted in response to the appeal, SBA agreed that without the JVA Addendum, NWI&T's JVA was deficient. Notably, however, SBA argued that consideration of the JVA Addendum was proper and rendered NWI&T eligible for award because, according to SBA, when an agency requests updates to a proposal—regardless of whether the request asks for an updated JVA—it is appropriate for the agency to consider JVA updates and changes until the date of the final proposal revision, even if the final proposal revision is made after notification of award. OHA disagreed.
OHA's Decision
First, OHA held that without the JVA Addendum, NWI&T's JVA did not contain sufficient detail to satisfy SBA's regulations. In particular, OHA explained that the JVA:
was drafted several years before the subject procurement was issued;
made references to a "Contract", but the contract in question was not the instant procurement; and
contained no specific information pertaining to the instant procurement and did not, for example, designate a named employee of the small business managing venturer to serve as the Responsible Manager or itemize all major equipment, facilities, and other resources to be furnished by each party to the JV, with a detailed schedule of cost or value of each, where practical.
Second, OHA held that SBA could not consider the JVA Addendum when analyzing NWI&T's compliance with SBA's JV regulations because:
the JVA Addendum was not signed by the joint venturers, and thus was not a valid "addendum" or "amendment" under the terms of the JVA;
there was no indication that the venturers jointly approved the JVA Addendum's terms; and
the JVA Addendum was created and submitted to the agency after the date of final proposal revisions, the relevant date for examining JV compliance.
OHA rejected NWI&T's argument that September 24, 2021 (the date it submitted the JVA Addendum), should be considered the date of final proposal revisions and the relevant date for analyzing NWI&T's JVA compliance. Instead, OHA concluded that September 10, 2021, was the relevant date because the agency confirmed that it requested final proposal revisions on September 7th and NWI&T responded to that request on September 10th. Moreover, because a pre-award notification was made on September 15, 2021, which pursuant to the Federal Acquisition Regulation occurs "upon completion of negotiations," OHA concluded that final proposal revisions must already have been received by that date. OHA explained that to consider changes to a proposal after negotiations concluded is contrary to SBA regulations.
Third, OHA held that even if the JVA Addendum was signed and in existence as of the date of final proposal revisions, NWI&T's JVA would still be deficient because the JVA, as supplemented by the JVA Addendum, did not contain sufficient detail to meet the JV regulation requirements. For example, OHA explained that the JVA Addendum (1) affirms that each venturer will provide the needed equipment and facilities to perform the work that it conducts for NWI&T, but fails to itemize all major equipment, facilities, and other resources to be furnished by each party to the JV, with a detailed schedule of cost or value of each and (2) does not explain how the joint venturers will source labor or will perform the contract; rather, the JVA Addendum merely indicates that the managing venturer's role "must be more than administrative or ministerial" and that a managing venturer employee will "ensure" the managing venturer performs "at least 40%" of the total work. Moreover, OHA highlighted the fact that the JVA Addendum does not delineate the types or percentage of work that each joint venturer will perform, nor identify labor categories each joint venturer will contribute to performing the contract.
OHA recognized that SBA regulations are more lenient as to the level of detail expected within a JVA when, as in that case, the underlying procurement is an IDIQ. However, OHA found the JVA deficient because even in such cases, "a general description" of the anticipated major equipment, facilities, and other resources to be furnished by each party, as well as "a general description" of the anticipated responsibilities of the parties, is still necessary—and that description was missing from the JVA.
While the JVA in Focus Revision Partners undoubtedly failed to check a number of boxes, OHA's analysis in that case highlights the fact that (1) timing of execution and content of a JVA is of critical importance when analyzing regulatory compliance and (2) since there is no guarantee an agency will engage in discussions or request final proposal revisions, it is important that small business JVs ensure their JVAs pass muster before submitting proposals. If they do not, they run the risk of being found ineligible for award—a costly mistake that, as the above case demonstrates, cannot be cured by submitting a JVA addendum after the agency requested and received final proposals.
Takeaway
The federal procurement cycle can often leave companies scrambling to organize their JVs at the 11th hour, as they negotiate the various roles and responsibilities they will have with respect to a specific procurement. However, it is crucial these entities negotiate a compliant JVA. This one document, and the amendments thereto, can be the deciding factor in whether a JV is eligible for award.
If you need assistance drafting a joint venture agreement or would like to discuss the benefits associated with small business joint venturing, please contact the author of this blog, Sam Finnerty, or another member of PilieroMazza's Government Contracts Group.
VA Conducts 5-Year Review of EHR System
Military.com reports that the VA five-year review of its Electronic Health Record (EHR) contract will determine the status of the next system deployment. The $10 billion contract began in 2018 and was scheduled for a five-year review in order to assess the status of the system. Following a myriad of difficulties with outages, user challenges, and several cases of patient harm, the program is now being evaluated. "Inherent in the idea that there is a five-year review; you are not just reviewing it to continue it," VA Secretary Dennis McDonough said. "We would be in a position to sustain what we have and see if there's another technology." However, during a hearing in early march, Daniel McCune, Executive Director for Enterprise Portfolio Management at the VA, reiterated the commitment to the new system, stating that the VA did not "have a Plan B."
By Ken Dodds, Live Oak Bank
The following blog does not necessarily represent the views of the Coalition for Government Procurement.
The Rule of Two and Orders
The statutory rule of two provides each "contract" below the simplified acquisition threshold (SAT) shall be reserved for small business concerns (SBCs) unless the contracting officer is unable to obtain competitive offers from two or more capable SBCs.[1] The rule of two above the SAT is regulatory, not statutory, and essentially provides the contracting officer shall set aside any "acquisition" if there is a reasonable expectation that offers will be obtained from at least two responsible business concerns and award can be made at fair market price.[2] The FAR clearly exempts GSA Schedule ordering from the rule of two.[3] Apparently the part of the FAR applicable to ordering under non-Schedule multiple award contracts (MACs) is not as clear (at least for some).[4]
In a 2007 Report to Congress, the Acquisition Advisory Panel (Panel) reported that, "[t]he set aside requirements of FAR Part 19 generally apply before task or delivery order contracts are solicited and awarded, not when an order competition is conducted or the order is placed."[5] According to the Panel setting orders aside for small business could violate the fair opportunity requirements and other statutory provisions applicable to MACs.[6] Explicit authority to set aside orders did not exist, so the Panel recommended, "that contracting agencies be given explicit discretion to limit competition for orders to SBCs."[7]
A 2010 Presidential Interagency Task Force reported, "under current policies, set-aside considerations are made prior the award of a contract."[8] The Task Force further stated, "there has been a general reluctance among acquisition policy officials to advocate for regulatory changes that might require the mandatory application of set-asides to orders in the same manner that law and regulation currently require for contracts."[9] The Task Force recommended that OFPP lead an effort to determine when orders can or should be set aside for small business and pursue regulatory or statutory changes.[10]
Prior to 2010, GAO denied protests arguing that the rule of two applied when agencies used the GSA Schedule,[11] sustained protests that the rule of two applied when an agency tried to order under other MACs,[12] but denied an agency's request to modify a recommendation and allow the agency to set aside an order under a MAC.[13] In 2010 Congress amended the Small Business Act via section 1331 of the Small Business Jobs Act, using language mirroring the Panel's recommended language, to provide, "Federal agencies may, at their discretion…set aside orders placed against multiple award contracts for small business concerns."[14]
In a 2011 interim rule implementing these authorities, the FAR Council stated, "the FAR is silent on how to apply set-asides at the task-or-delivery order level."[15]
In its proposed rule to implement section 1331, SBA stated, "[t]he proposed rule preserves the discretion that section 1331 vests in agencies to decide whether or not to use any of the enumerated set-aside and reserve tools."[16] SBA stated, "[a]gencies have the discretion to forego using the section 1331 tools even if the rule of two could be met; they simply need to explain how their planned action is consistent with the best interests of the agency."[17] SBA acknowledged GAO's 2008 Delex decision which held the rule of two applied to orders, but nevertheless stated the only time that an agency must set aside an order for small business if the rule of two is met is when the agency inserted a clause in the contract stating that it would do so.[18]
SBA reiterated in the final rule that it was preserving the discretion section 1331 places in agencies, and an agency that preserves the right to set aside orders under a multiple-award contract is not required to do so even if the rule of two is met."[19] Thus, SBA's rules provide the contracting officer "must" set aside a multiple award contract if the requirements for a set-aside are met, but the contracting officer "in his or her discretion may" set aside an order for small business.[20]
In response to comments that the rule of two should be mandatory with respect to orders, the FAR Council stated in a 2020 final rule that, "Section 1331 of the Jobs Act (15 U.S.C. 644(r)) addresses order set-asides and makes the application of the 'rule of two' discretionary for orders placed under multiple-award contracts only."[21] According to the FAR Council, "Congress was clear in section 1331 of the Jobs Act that under a multiple-award contract, agencies may, at their discretion…conduct a set-aside of orders under a multiple-award contract."[22] Consequently, the FAR provision pertaining to orders under multiple-award contracts provides "contracting officers may, at their discretion, set aside orders placed under multiple-award contracts" for SBCs.[23]
In addressing order set-asides, Congress, SBA and the FAR Council would have used words like "shall" and "must" instead of words like "may" or "discretion" if they had intended for the rule two to apply to order decisions. There would not be separate sections of the FAR and SBA's rules that apply to set-aside contracts and sections that apply to set-aside orders. GAO recognizes that regardless of how the rule of two could have been interpreted prior to 2010, section 1331 gave agencies the express authority to circumvent the rule of two as it applies to contracts by ordering under a MAC.[24] A Court of Federal Claims (COFC) Judge found otherwise.[25] Although COFC decisions are not binding on other COFC Judges, a steady stream of litigants will challenge procuring agencies' exercise of their discretion with respect to order set-asides at COFC, until: (1) The Federal Circuit issues a decision, (2) SBA and the FAR Council issue regulations clarifying that the rule of two is, or is not, mandatory with respect to non-Schedule orders, or (3) Congress further clarifies that the rule of two is, or is not, mandatory with respect to non-Schedule orders. The threat of COFC litigation probably makes the rule of two mandatory with respect to non-Schedule orders for the time being, which is a good thing for small business.
Do you have a topic you wish to be covered or a question on how Live Oak Bank can support your business? Email me at ken.dodds@liveoak.bank. 
[1] 15 USC 644(j).
[2] FAR 19.502-2(b).
[3] FAR 8.405-5.
[4] FAR 16.505(b)(2)(i)(F).
[5] Report of the Acquisition Advisory Panel to the Office of Federal Procurement Policy and the United States Congress, January 2007, p. 300.
[6] Id.
[7] Id. at 307.
[8] Report on Small Business Federal Contracting Opportunities, p. 8 (publicly available at http://www.sba.gov/ sites/ default/ files/ contracting_ task_ force_ report_ 0.pdf).
[9] Id.
[10] Id. at 9-10.
[11] Global Analytic Information Technology Services, Inc., B-297200.3, Mar. 21, 2006, 2006 CPD 53; Millennium Data Systems, Inc., B-292357.2, Mar. 12, 2004, 2004 CPD 48; Future Solutions, Inc., B-293194, Feb. 11, 2004, 2004 CPD 39; Information Ventures, Inc., B-291952, May 14, 2003, 2003 CPD 101.
[12] Delex Systems, Inc., B-400403, Oct. 8, 2008, 2008 CPD 181; LBM, Inc., B-290682, Sept. 18, 2002, 2002 CPD 157; N&N Travel & Tours, Inc.; BCM Travel & Tours; Manassas Travel, Inc.; Alamo Travel, Inc.; Ravenel Bros., Inc.; and Bay Area Travel, Inc., B- B- 285164.2, B- 285164.3, Aug. 31, 2000, 2000 CPD P 146.
[13] [13] Matter of: Department of the Army–Request for Modification of Recommendation, B-290682.2, Jan. 9, 2003, 2003 CPD 23.
[14] 15 USC 644(r); Public Law 111-240.
[15] 76 FR 68032, 68033.
[16] 77 FR 29130, 29132.
[17] Id.
[18] Id. at 29133, 29143.
[19] 78 FR 61113, 61116
[20] 13 CFR 125.2(e)(1)(i), 125.2(e)(6)(i).
[21] 85 FR 11746, 11748-9.
[22] Id. at 11749.
[23] FAR 19.504(a).
[24] ITility, LLC, B-419167, Dec. 23, 2020, 2020 CPD 412.
[25] Tolliver Grp., Inc. v. United States, 151 Fed. Cl. 70 (2020).
MAS Fix to Improve Interconnectivity with SAM "Coming Soon"
GSA announced via the Multiple Award Schedule (MAS) Interact blog that it will launch a robomod in April to stop Name Change/Novation and/or Address Change modifications from appearing if there are slight discrepancies between an entity's name or address in GSA's MAS systems and the System for Award Management (SAM). Currently, any discrepancy triggers a Name Change/Novation and/or Address Change modification that the contractor and contracting officer must resolve. Under the new system, the name and address will simply transfer over from SAM to the MAS system. GSA recommends contractors correct any issues with their SAM registration prior to the April release of the robomod.
National Cyber Strategy Targets June for Implementation Plan Release
According to Federal News Network, the White House expects to issue an implementation plan for the National Cyber Strategy in early summer. Robert Knake, the Acting Principal Deputy National Cyber Director, stated at an event that June is the targeted release for the implementation plan. Knake added that the Office of the National Cyber Director will be releasing an RFI in the coming weeks on "regulatory harmonization." The goal of the RFI will be to look for areas to improve reciprocity in regulation between agencies, in order to limit the compliance burden on industry by avoiding multiple assessments when possible.
GAO Reports on CISA's Work with Sector Risk Management Agencies
The Government Accountability Office (GAO) published a report last week on the Cybersecurity and Infrastructure Security Agency's (CISA) work with Sector Risk Management Agencies (SRMAs) since the 2021 National Defense Authorization Act (NDAA). According to Meritalk, SRMAs—agencies designated by the President to oversee one or more of 16 critical infrastructure sectors—report that CISA has not provided them with guidance on the new risk assessment and emergency preparedness responsibilities they received under the FY21 NDAA. Although some individual agencies have acted, agencies in at least 10 sectors reported waiting for updated CISA guidance to implement some responsibilities and activities.
CISA did identify concrete ways to help SRMA with their new responsibilities, including updating the 2013 National Plan and similar sector-specific plans, defining metrics for SRMA activity, and providing standardized budget guidance, but as of October 2022, it had not set timelines or milestones. The agency has also been improving information sharing by creating sector liaison positions and enhancing the Federal Senior Leadership Council, the CISA-chaired entity that handles interagency communication about critical infrastructure. CISA concurred with GAO's recommendation that it "should establish milestones and timelines" for its efforts.
Federal Data Center Enhancement Act Reintroduced in Senate
Senators Jacky Rosen (D-NV), John Cornyn (R-TX), and Gary Peters (D-MI), Chairman of the Senate Homeland Security Committee, reintroduced the Federal Data Center Enhancement Act, reports MeriTalk. The bill would require the Office of Management and Budget to coordinate with Federal agencies in establishing security standards for Federal data centers. The standards would focus on limiting downtime and mitigating damage from cyberattacks or natural disasters. Previously the bill was introduced in July 2022 and was approved by the Senate Homeland Security and Governmental Affairs Committee, but did not receive a vote on the Senate floor before the end of the previous Congress.
SAMOSA Act Reintroduced
The Strengthening Agency Management and Oversight of Software Assets (SAMOSA) Act, was reintroduced by Senators Gary Peters (D-MI), Chairman of the Senate Homeland Security and Governmental Affairs Committee, and Bill Cassidy (R-LA), reports FCW. The legislation calls on agency Chief Information Officers to compile reports on software license entitlements and inventories and use them to develop plans for license consolidations and, if applicable, the adoption of enterprise license agreements. The bill also requires the Federal CIO Council to submit a cost benefit strategy for governmentwide enterprise software licenses, showcase best practices for encouraging software agency interoperability, provide data on agency software spending, and develop options for the use of open-source software. The bill was previously introduced in Fall 2022 but did not come to a floor vote.