August 18, 2023
Thank you to everyone who attended Wednesday's Joseph P. Caggiano Memorial Golf Tournament! It was a beautiful day for golf, as we were fortunate to have clear skies and sunshine all day at Whiskey Creek. So too, the presence, enthusiasm, and generosity of our members made this year's tournament a remarkable success. As was seen in the awards ceremony, our members' commitment to the goals of this event extended beyond the greens, as we were able raise funds for two wonderful causes that directly impact the lives of our nation's veterans.
We were privileged to be joined by both beneficiaries of this year's event and have them share remarks at the opening ceremony. We first heard from Brandon Hancock, the recipient of the Coalition for Government Procurement Endowed Scholarship Fund. Brandon is a U.S. Army veteran and member of The George Washington University Law School's Class of 2024. During his remarks, he shared his aspirations of working in the federal procurement space upon graduation, specifically in the field of cybersecurity. Thank you to The George Washington University Law School and Steve Schooner, Senior Associate Dean for Academic Affairs, for your partnership towards this scholarship fund.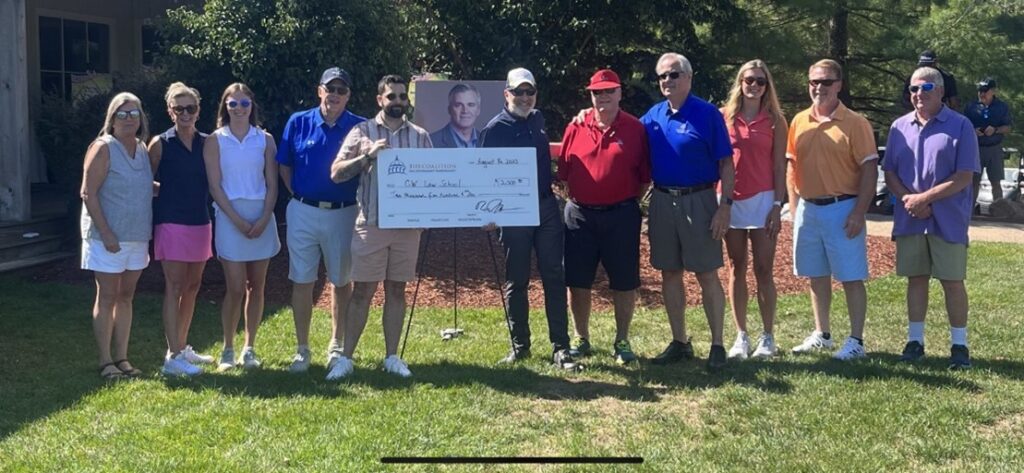 For the first time, proceeds from this year's tournament supported Paws for Purple Hearts, a charity assisting veterans facing mobility and trauma-related conditions through the use of service dogs. We were happy to have Genevieve Timpone and Nancy Newman in attendance, along with service dog Orion, to represent Paws for Purple Hearts. Not only did we hear about the various ways service dogs help veterans in their daily lives, but we also got to see some live demonstrations from Orion!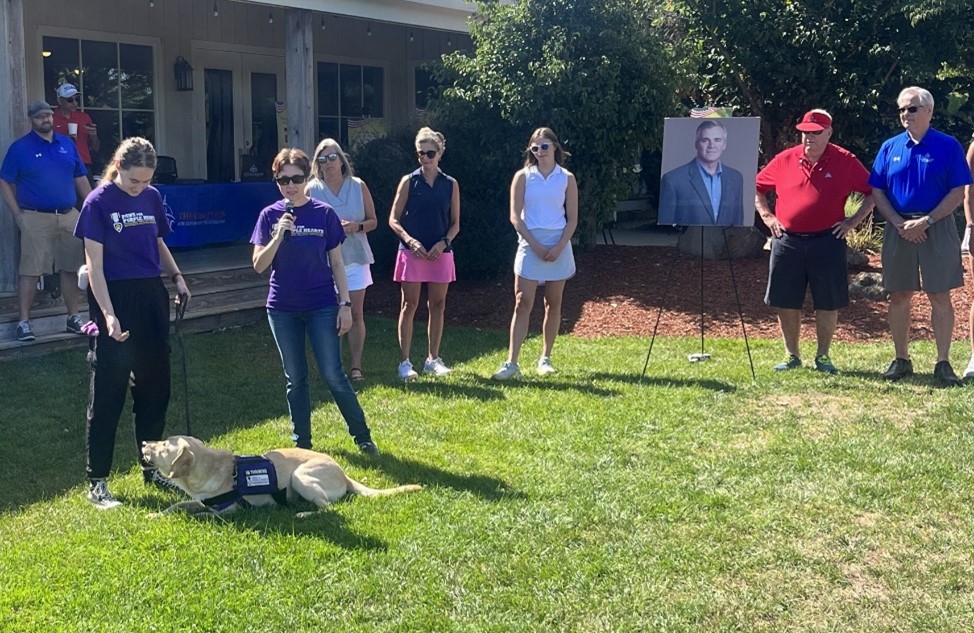 These opening remarks reminded us of the important difference that the tournament makes and also served as a perfect opportunity to reflect on our friend Joe Caggiano's unwavering support for veterans in need. We know that Joe would be proud to support these two terrific causes, and we were deeply thankful to have members of the Caggiano family in attendance to help us celebrate his legacy. Thanks to the outstanding generosity of our sponsors and members, we were able to raise over $13,000 for these two causes.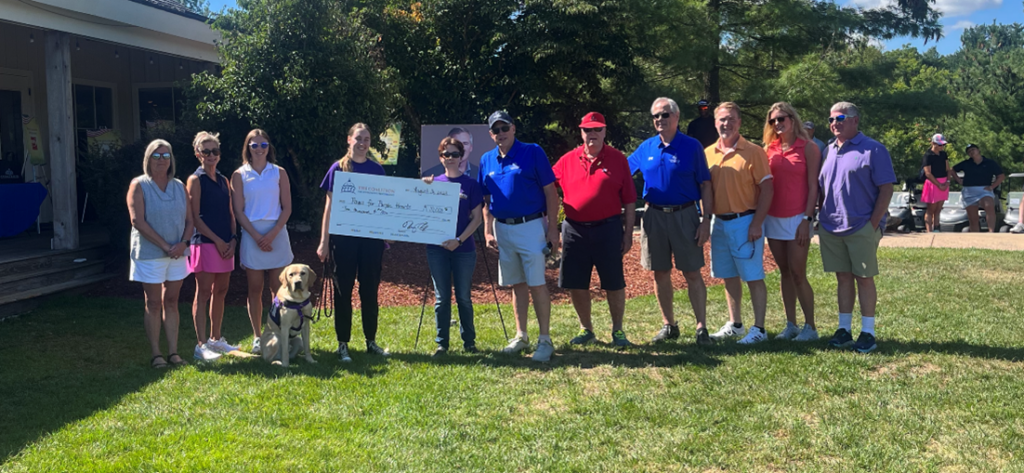 We would also like to express our gratitude for the amazing support of this year's tournament sponsors. Their support was instrumental in making the event a resounding success. We cannot thank our sponsors enough for their generosity in supporting the Coalition for Government Procurement Endowed Scholarship Fund at GWU and Paws for Purple Hearts, and we are excited about the positive outcomes that their contributions will bring for veterans. Sponsors included: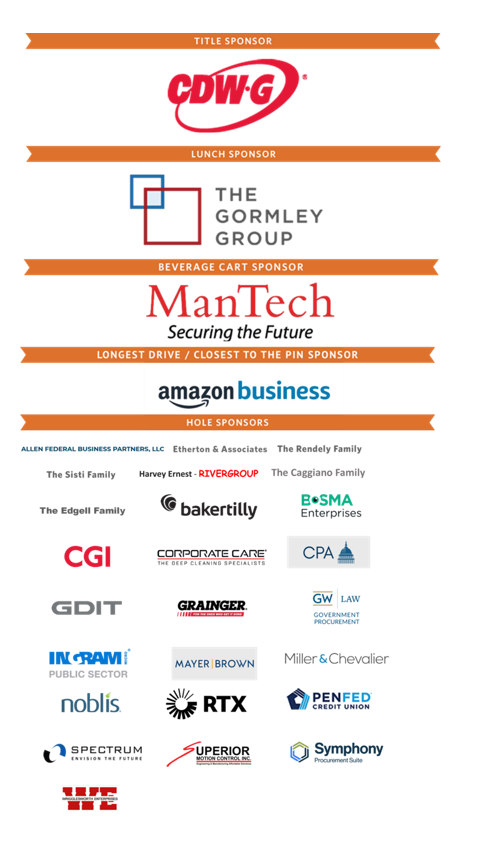 We would also like to congratulate the golfers for some incredible performances! The scores were very close, with tiebreakers determining both second and third place. Congratulations to the following teams for their outstanding play:
1st Place: Spencer Overton, Shallum Atkinson, Brendan Ford, and Melanie Walker
2nd Place: Bill Severin, Mitchell Ferrero, Kyle Mandeville, and Nate Spruell
3rd Place: Mark Fox, Kyle John, Everett Lopez-Lee, and Paul Vignati
There were also some great individual performances in our Longest Drive and Closest to the Pin contests! The longest drive of the day belonged to Kyle John. For closest to the pin, there was a tie between teammates Brendan Ford and Melanie Walker. Congratulations again to these golfers, along with everyone who participated!
Thank you once again to all who attended the Joseph P. Caggiano Memorial Golf Tournament for embodying the spirit of compassion and generosity. Your continued support is vital in driving our efforts forward and helping us grow the event each year. We are deeply appreciative of your commitment to our cause of improving the lives of our veterans, and we look forward seeing you next year!